Axios Login
May 24, 2021
The Warriors lost, so no intro again. But I should be through moping by tomorrow.
Today's newsletter is 1,284 words, a 5-minute read.
1 big thing: Curbing kids' screen time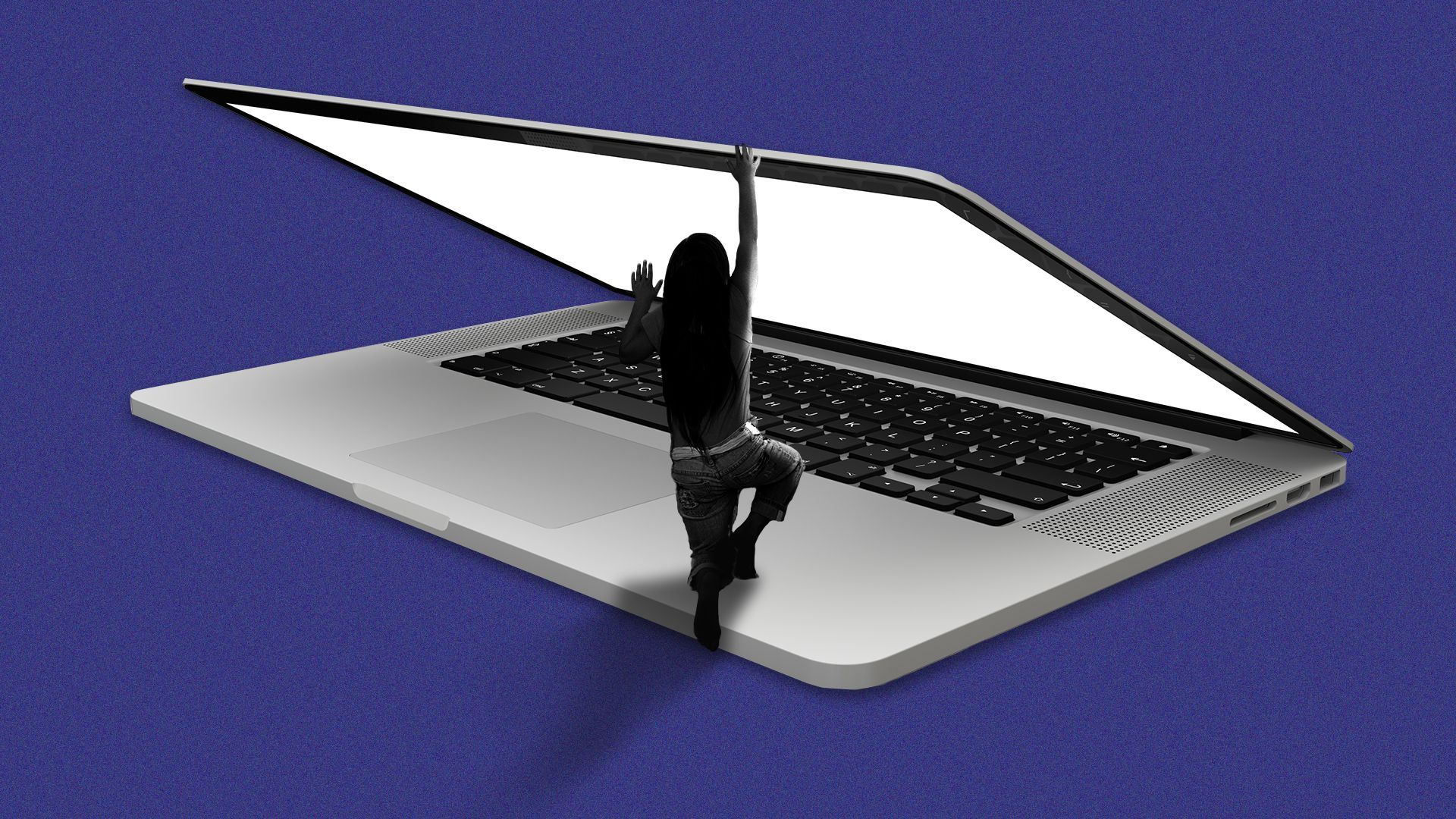 After over a year in which parents let kids sit in front of screens pretty much all the time, reining in their digital fixation will be a challenge, Axios' Kim Hart reports in her "Tech Agenda" column.
Why it matters: Some studies have suggested that certain types of digital content such as social media can have addictive qualities, and that consuming too much can be harmful to children, particularly adolescents.
Coupled with prolonged isolation during the pandemic, many kids will have a hard time disengaging from devices and re-entering real-life social activities as summer camps and schools open up.
What they're saying: "Brains change when you're spending time online," said Robyn Mehlenbeck, director of George Mason University's Center for Psychological Services. "There's an addictive quality to gaming, so it becomes very difficult to wean off. It's a real crisis right now."
Be smart: Screen time itself is not inherently harmful. It's about the quality and context of the content kids are consuming, said Michael Rich, Digital Wellness Lab founder and associate professor of pediatrics at Harvard Medical School.
"The goal is not to cut out screen time altogether," Rich said.
Unlike a substance addiction, where abstinence from the substance is the treatment, the therapeutic goal for screen over-use is teaching self-regulation.
Driving the conversation: Here are some strategies recommended by child psychologists for parents trying to reduce their kids' screen time.
Include the child: Allow a child to have a say in resetting time limits and choosing what kind of screen time they will get.
Change the routine: Distract kids with alternative activities, such as playing outside. "Mixing up the routine can help them out of those habits, and help kids form new habits," said Melissa Whitson, associate professor of psychology at the University of New Haven.
Use a timer: Once you set expectations about screen time limits, set a kitchen timer, use a timer app or set your home's WiFi to cut off at a certain point, said Paula Fite, professor of psychology and applied behavioral science at the University of Kansas.
Give incentives: Reward kids when they cooperate with the new rules, Fite said.
Be age-appropriate: Consider household rules of turning off screens an hour before bed and not taking devices into bedrooms overnight.
Model desired behavior: Kids take their cues from the adults in their lives. Try to cut back your own screen time and frame it as a positive change, not a punishment. The American Academy of Pediatrics has template screen time contracts.
The other side: The psychologists cautioned that not all screen time is bad. Many educational platforms are useful, for example, and interactive games allowed students to connect with their friends in the absence of real-life socializing.
Reality check: Trying to curb screen time will help kids as they replace computer time with social time, but this pandemic habit is likely to endure.
2. Final day for Epic vs. Apple trial
The Apple vs. Epic trial is expected to conclude today with each side making final arguments before the federal judge who will decide the case.
Why it matters: "Fortnite" creator Epic Games isn't seeking money (which Apple has plenty of) but rather wants to force Apple to stop requiring developers to use its App Store and in-app payments system.
What to watch: The arguments from each side have been largely consistent. The real question is what's in the judge's mind.
On Friday, the judge asked tough questions of Apple CEO Tim Cook, expressing skepticism about the degree of competition in the app store market.
Monday's interactive closing arguments could offer further clues as to how she is viewing the case.
Rather than simply give prepared statements, both sides will answer questions from the judge and debate some of the key issues.
Catch up quick: There have been three weeks of testimony, including top executives from both companies as well as economic experts.
The experts' testimony may actually be the most important in guiding the judge's thinking on what the relevant market is and whether Apple has a monopoly.
What's next: A ruling could take weeks or months.
3. VC thrived in 2020
The venture capital industry successfully adjusted to the new normal, and even thrived, after an initial period of pandemic paralysis, Axios' Kia Kokalitcheva reported in Saturday's Axios Pro Rata.
Why it matters: Many feared the crisis would wreck large swaths of startups. Instead, 2020 birthed a new cohort of companies shaping how we live and work in entirely new ways — especially since they matured during a period of societal shifts.
Flashback: On March 5 of last year, VC firm Sequoia Capital sent a memo predicting that COVID-19 "is the black swan of 2020" and that companies need to brace themselves and "question every assumption."
Reality check: The black swan swam on by.
By the numbers: Venture capital investing had a record year (more than $130 billion), besting even the height of the dot-com boom, per the MoneyTree report.
However, the number of deals (6,305) didn't reach the exuberance of 2000's 8,803 venture investments.
The new reality: VCs are continuing a lot of their pandemic-era "Zoom investing."
Another byproduct has been deal-making velocity. Costanoa Ventures principal Amy Cheetham says that routinely, if she meets a company on a Thursday, she's expected to make a decision by Monday.
Yes, but: The in-person element isn't going away entirely — whether for due diligence or among VC firm colleagues.
"Being willing/able to travel to meet folks during the past few months (including internationally) was also a nice way to stand out on competitive deals," says Full In Partners managing director Elodie Dupuy. "Building a close relationship with entrepreneurs is the best way to win deals, and meeting them in person is the best way to do that."
4. The real smell of virtual reality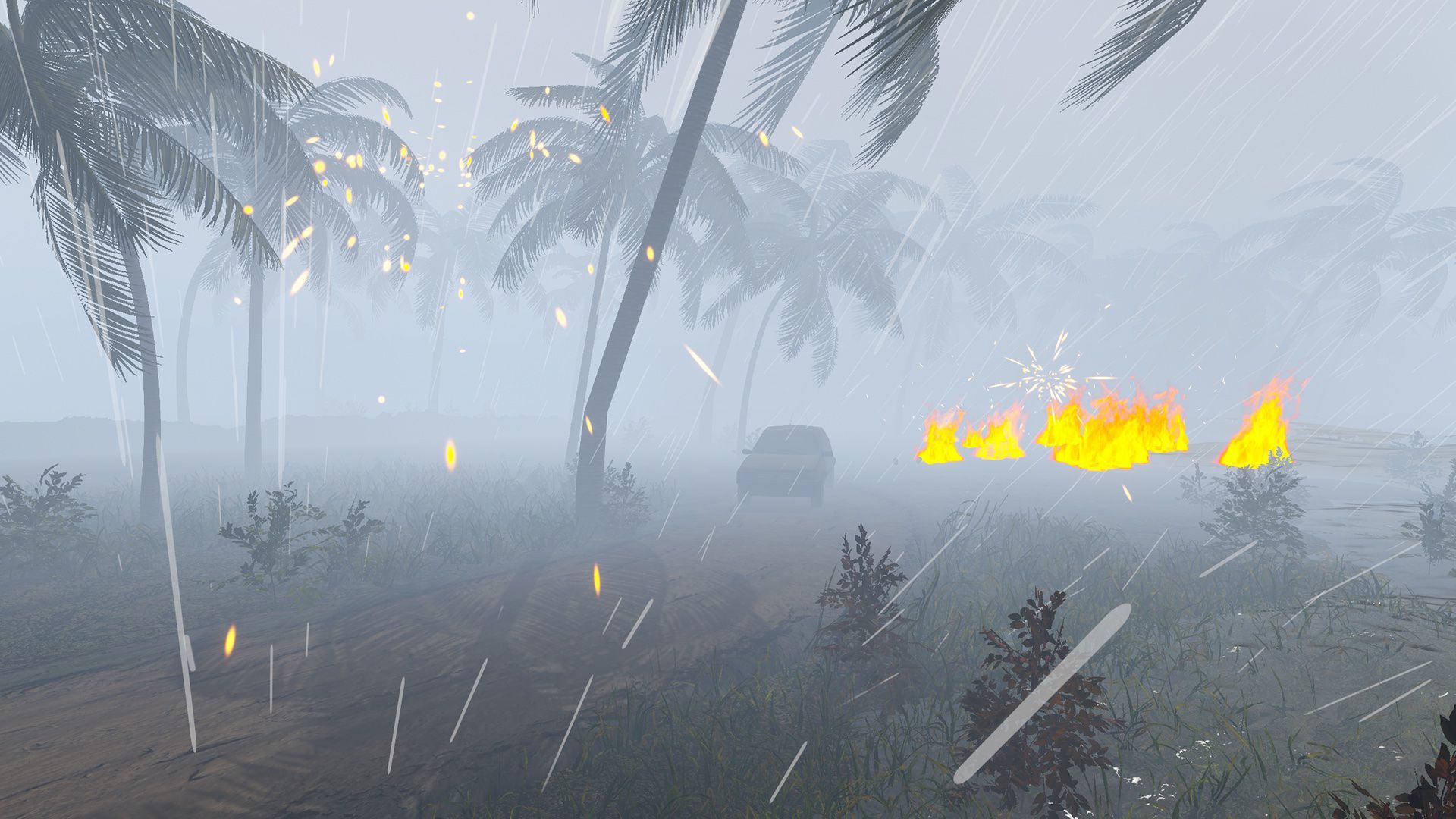 Startup OVR Technology is incorporating smell into virtual reality and using it in a new program designed to allow people to experience the effects of climate change.
Why it matters: VR can already simulate sight, sound and a sense of movement, but adding smell can help stimulate memories and emotional experiences, making virtual reality all the more real.
How it works: A device called the ION, which contains vials of different scents, is attached to a VR headset.
When a user interacts with an object in virtual reality connected to one of those scents — say, a rose — a tiny electric charge releases the matching fragrance.
What's happening: OVR has worked with a pair of Australian artists to create a climate change-themed VR experience called "Shifting Homes" that will premiere at the Venice Biennale this weekend.
"Shifting Homes" puts the user on the Pacific island of Samoa, which is threatened by rising sea levels and storms worsened by climate change.
I tried it out at the Newlab in Brooklyn. As the mayor of the Samoan village Poutasi narrated the story of his island, I could watch the gentle seas and smell the sandy beaches.
Later, as storms raged, I could smell the ozone from a lightning strike and the stench of smoke as a fire consumed the village, before rising seas submerged me beneath virtual water.
The bottom line: Technologists have tried to incorporate scents in TV and movies for decades, but the personalized, customizable platform of VR might finally be the right niche for a true Smell-O-Vision.
Go deeper: Snapchat unveils its bid to dominate augmented reality
5. Take note
On Tap
ICYMI
India's IT ministry wants social media companies to take down posts with references to an "Indian variant" of COVID-19. (Reuters)
6. After you Login
If you haven't already seen, check out this video of Simone Biles becoming the first woman to land a Yurchenko double pike vault move in competition.