Axios Login
October 09, 2020
It's not just you. Experts say that October is on track to be the longest year on record.
Today's Login, though, is not so long. It's just 1,344 words, a 5-minute read.
1 big thing: The numbers behind tech's big diversity gaps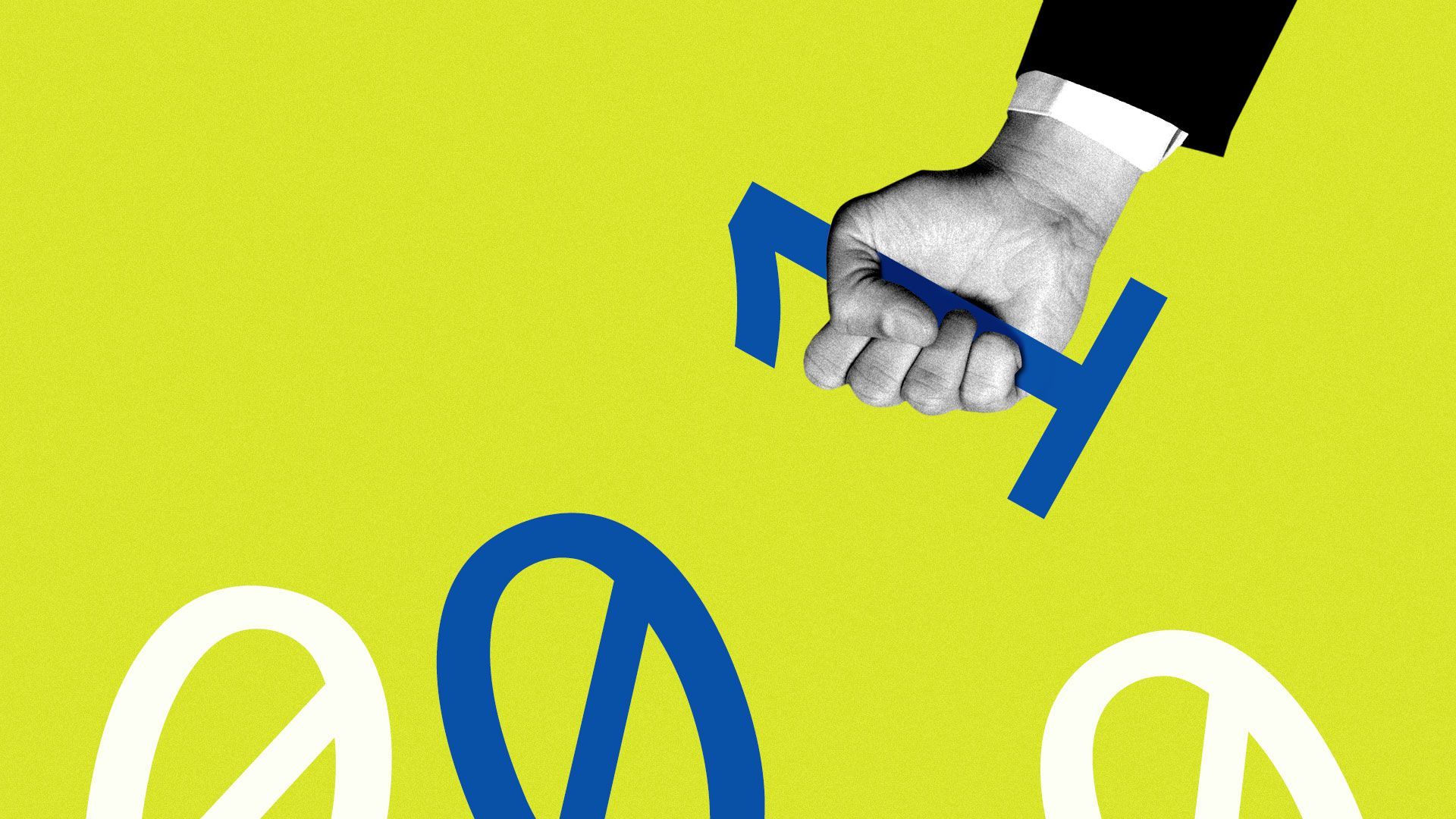 The government has a newfound interest in looking into discrimination in the still overwhelmingly white and male tech industry. The shocker is that the Trump administration, far from seeking greater diversity, is asking whether corporate goals to boost Black representation are a form of discrimination.
Why it matters: Even the most diverse tech companies are still struggling to boost their proportion of Black and Latinx employees, as well as to achieve more gender parity. Experts say concrete goals are needed to ensure aspirations turn into results.
Driving the news: On Tuesday, Axios reported that the Labor Department has been probing whether Microsoft's goal of increasing Black representation in its ranks constitutes a form of racial discrimination. In a blog post, Microsoft said it believes it is fully complying with U.S. employment laws.
By the numbers:
The big picture: Most companies have made only modest progress in recent years despite increased attention and focus on diversity. And the above numbers are just for total employment.
In most cases, whites and males make up an even larger percentage of those in technical roles as well as in management and executive ranks.
In tech, these are the groups that are best paid and wield the most power inside the companies.
What they're saying:
Diversity consultant Nicole Sanchez believes that neither company leaders nor the federal government "are actually concerned with Black representation in tech."
"On the industry side, leaders have every reason to maintain the status quo."
"From the federal government, it's a dog whistle to let the white folks pushing back on diversity efforts know whose side they're on. And so both sides will posture and wait out the election."
Diversity consultant and Paradigm CEO Joelle Emerson argues that commitments to increase representation are a simple matter of fairness.
"When companies set representation targets, that doesn't mean they're planning to hire or promote people on the basis of race, ethnicity, or gender. Instead, it reflects a desire to intentionally and explicitly address the biases and barriers that left certain groups behind in the past."
"The absence of proactive inclusion strategies isn't neutrality, it's exclusion."
Erik Day, who leads Dell's small business efforts, says his company's targets help ensure the company takes the right steps, such as recruiting at historically Black colleges and meeting with Black fraternities and sororities at other colleges.
"If you set a goal you are accountable for achievement," Day said. "As a leader it is forcing me to think differently."
A Labor Department spokesperson told Axios that the agency "appreciates Microsoft's assurance on its website that it is not engaging in racial preferences or quotas in seeking to reach its affirmative action and outreach goals."
2. Scoop: Tech groups oppose Trump diversity training ban
Tech companies are also concerned with a recent executive order that would stop federal agencies and companies that do business with the U.S. government from conducting certain types of anti-racism trainings.
What's happening: A group of 11 technology, software and advertising organizations is calling on the Trump administration to rescind that executive order, Axios' Ashley Gold reports.
Catch up quick: The White House order describes its goal as "to combat offensive and anti-American race and sex stereotyping and scapegoating," but its practical result is to ban diversity and inclusion programs, and critics have argued it will undermine progress toward reducing systemic racism in business, education and government.
Details: The letter, sent Thursday to the Office of Management and Budget and the Labor Department, was organized by tech trade group the Information Technology Industry Council.
It's also signed by the Alliance for Digital Innovation, the American Association of Advertising Agencies, BSA | The Software Alliance, the Cybersecurity Coalition, the Entertainment Software Association, Internet Association, TechNet, NCTA - The Internet and Television Association, XR Association and the HR Policy Association.
The groups, which represent thousands of government contractors, say in the letter they will be directly affected by the executive order's requirements to restrict existing diversity, equity and inclusion programs.
What they're saying: "This [executive order] would undo progress made toward promoting racial equity," the letter says. "We simply do not agree that there is anything divisive about providing information that encourages our employees to treat all of their colleagues equally and with respect."
3. Domestic online meddling threatens 2020 election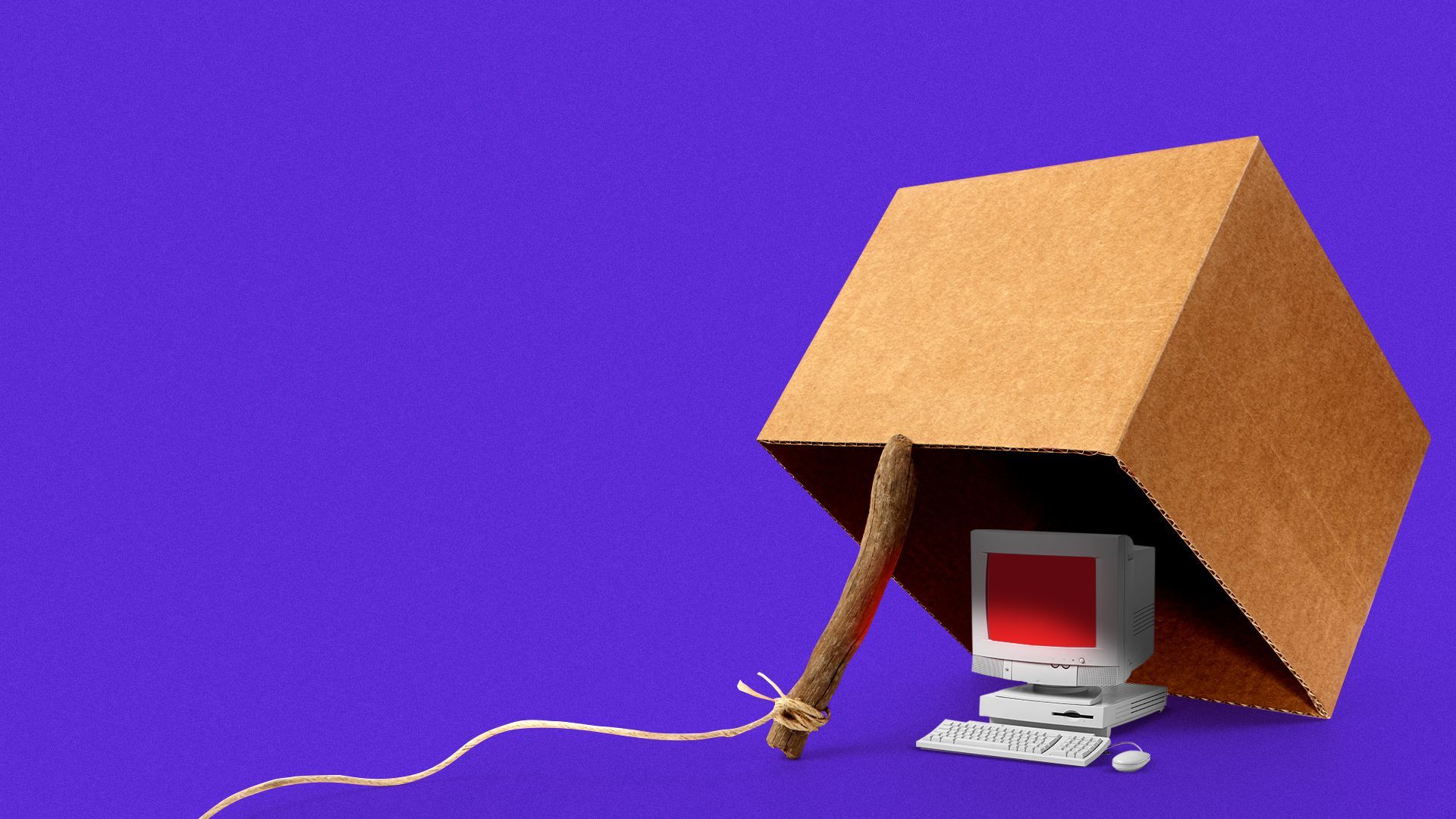 Social media platforms are scrambling to crack down on domestic actors who have picked up foreign meddling techniques to try to influence the 2020 election. It's an effort that's resulted in a spate of action against U.S.-based conservatives, Axios' Sara Fischer and Ashley report.
The big picture: Domestic influence campaigns are not new, but tech firms are more aware of them this cycle. The companies also have more help from intelligence agencies and media companies to help uncover these operations and shut them down.
Driving the news: Facebook said Thursday that it took down a coordinated inauthentic behavior campaign run on behalf of pro-Trump student group Turning Point USA and Inclusive Conservation Group, an organization ostensibly focused on trophy hunting in Africa.
The operation used fake personas to comment on stories posted by news outlets like the Washington Post, Fox News, MSNBC, CNN and the New York Times to influence debate.
It's the latest example of Facebook taking action against a conservative group or individual for spreading misinformation or attempting to sway public debate with fake accounts or other astroturf techniques.
The company said Wednesday that it's banning from its platforms all accounts, groups and pages related to QAnon, the fringe far-right conspiracy.
Be smart: While foreign election interference remains a major concern, domestic actors can be more effective operators.
"Domestic actors understand the political actions in their country the best and have a strong motivation to want to change that discussion," said Nathaniel Gleicher, the company's head of cybersecurity policy, on a call with reporters Thursday.
The catch: Domestic influence campaigns can often look a lot like traditional electioneering.
That's precisely why they're so pernicious for online platforms, which must confront that challenge by continuing to become more "proactive and aggressive and really clear about the rules," Karen Kornbluh, director of the Digital Innovation and Democracy Initiative at the German Marshall Fund, told Axios.
Sara and Ashley have more here.
4. Even Peloton has to moderate extremist content

How toxic is the social media environment in 2020? Even Peloton, the networked fitness-bike seller, finds itself in the position of having to scour its forums and leaderboards to remove hateful speech.
The bottom line: If it's online and social, it's probably going to require moderation.
Driving the news:
The company expected the occasional vulgar username, but never imagined it would find itself needing to do full-on content moderation like a big social network.
Members are allowed to adopt political usernames in the leaderboard, supporting political issues or causes. However, Peloton bans slurs, epithets and dog whistles.
What they're saying: "Peloton was built on community, inclusivity, and being the best version of yourself," the company said in a statement to Axios. "We welcome members from all walks of life to have respectful and thought-provoking discussions .... However, we have a zero-tolerance policy against hateful content."
5. Take Note
On Tap
Not even going to hazard a guess. But, how's this? I'll tell you about what did happen on Monday.
Trading Places
Twitter has hired Tracy McGraw, previously head of communications at Tyler Perry Studios, as a senior director for corporate communications.
ICYMI
6. After you Login
Dell's in-house production team helped produce this beautiful video for Monday's National Coming Out Day, featuring trans and non-binary youth from GenderCool Champions and trans elders from SAGE. I was struck by how rare it is to see so many trans people of color, trans men and trans elders, even in videos about the trans community.
I was planning on sharing the video today anyway, but it took on added meaning with the news Thursday that pioneering trans j0urnalist Monica Roberts had died. Roberts, who ran the TransGriot blog, was a tireless advocate for making sure the lives (and, too often, the deaths) of Black and brown trans people did not go unreported.