Axios coast to coast: Sara Fischer will be interviewing Edelman CEO Richard Edelman and Google SVP and General Counsel Kent Walker tonight in San Francisco (RSVP). Mike Allen will host a lunch conversation tomorrow in D.C. with VP Mike Pence and Sen. Amy Klobuchar (RSVP).
In the meantime, we have lots of news to get to...
https://www.axios.com/newsletters/axios-login-d0fbf935-4296-4644-9316-01b16ca0058b.html?chunk=0#story0
Facebook still can't avoid the spotlight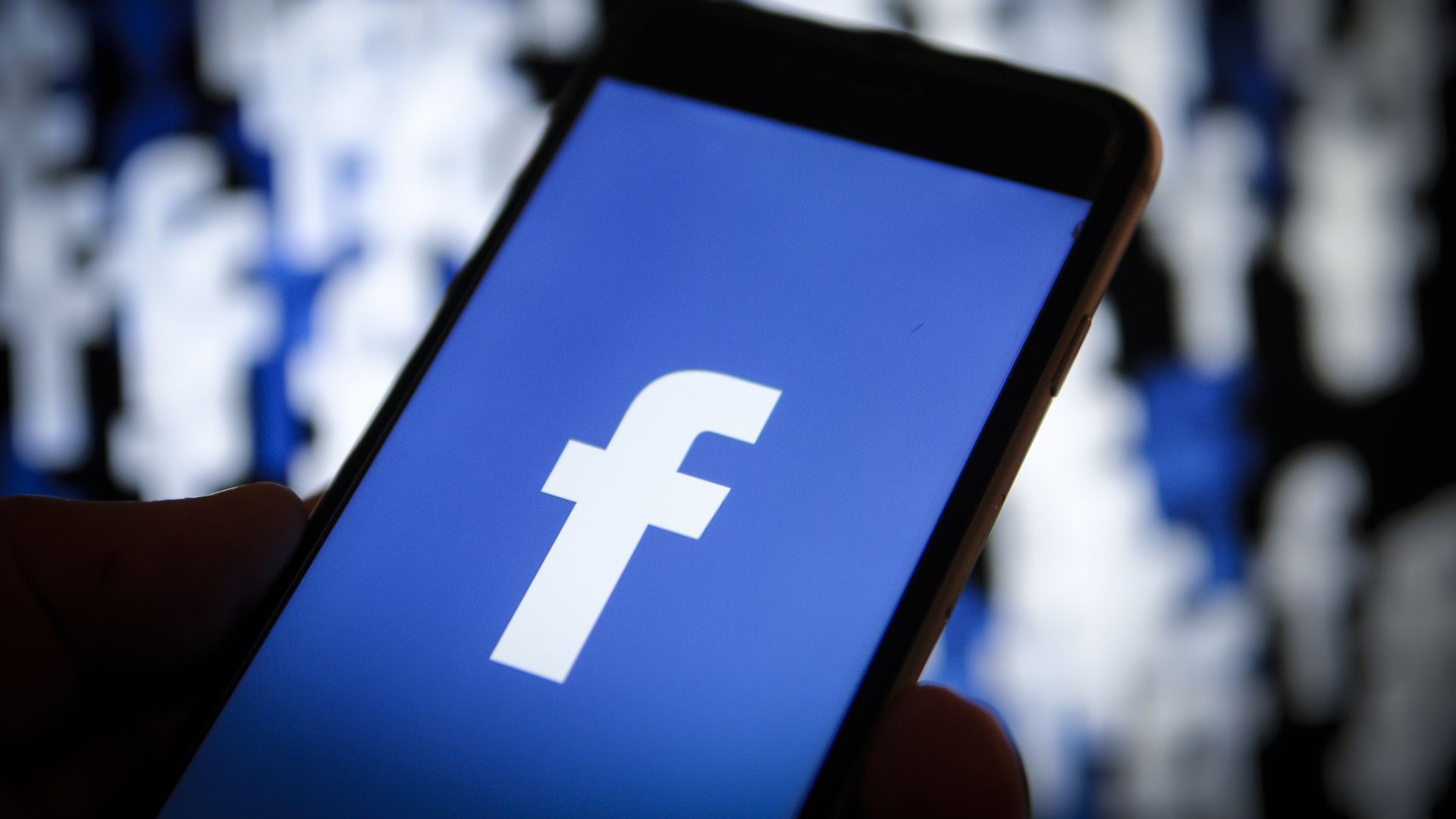 Facebook still finds itself under the microscope while it continues to tweak news-related efforts — simultaneously offering alternative ways to consume news even as it cuts back on the level of journalism featured in the main feed.
The latest effort, detailed by Campbell Brown at Recode's Code Media conference on Monday, is a news section within the company's "Watch" video component.
"We do need a destination for news on the platform...But the fact that we don't have a destination in breaking news moments is kind of crazy."
— Brown to Recode's Peter Kafka and Kurt Wagner. 
Shot: Asked what Facebook should be doing, YouTube CEO Susan Wojcicki says "I think they should get back to baby pictures."
Chaser: Guardian US reporter Julia Carrie Wong responds to Wojcicki via Twitter: "glass houses man"
Still, even as Facebook tries to address concerns, more critics of powerful online platforms are still driving the conversation, Sara Fischer and David McCabe report.
Public Knowledge CEO Gene Kimmelman says he thinks Congress will step in over the next few years. "I think it'll be about platforms," he said at a policy conference at UC Boulder on Monday. "I'm not sure they'll know what to do or think but they will want to do something."
Unilever's chief marketing officer Keith Weed on Monday threatened to pull ads from Google and Facebook until they can get divisive content under control. "This is not something that can be brushed aside or ignored," he said.
Meanwhile: A new Wired cover story details the company's tumultuous last two years. (David breaks it down here.) Among the article's revelations:
Media mogul Rupert Murdoch and News Corp's Robert Thomson reportedly told Facebook CEO Mark Zuckerberg in 2016 that, unless Facebook stepped up its game with media firms, the publisher would increase its public criticism of the social network.
Benjamin Fearnow, a journalist working as a contractor on the site's Trending Topics team, was fired after leaking internal communications to then-Gizmodo reporter Michael Nuñez.
Some on Facebook's security team wanted to publish details last April on what its investigation had found with regards to Russia's election interference, but faced opposition from the company's policy and communications teams.
Our thought bubble, per Sara: It's not that Facebook doesn't put its business first — after all, it's a publicly traded company. Rather, Facebook is starting to see consumer health and perception as a long-term way of sustaining its business. 
https://www.axios.com/newsletters/axios-login-d0fbf935-4296-4644-9316-01b16ca0058b.html?chunk=1#story1
What we know about the Olympic malware attack
A newly discovered malware known as "Olympic Destroyer" was specifically designed to attack the Winter Games, researchers told Axios' Joe Uchill. However, the first batch of investigations have yet to pinpoint the source of the attack.
How it works: Like the name suggests, Destroyer is purely destructive.
Unlike ransomware, it does not extort money, and the malware doesn't steal files.
Instead, it deletes backup files on a system and tampers with files needed to boot a computer, making it impossible to boot without repair.
It does not delete the main files or programs on a computer.
Why it matters: Researchers at Cisco's Talos division speculate that, without a backup, tech support would restore the hard drive to a state where the malware is totally wiped. The attacker can then relaunch the same attack over and over again.
The malware uses hard-coded network credentials for Olympic systems and any credentials it comes across, allowing it to attack other computers on the same network.
Changing the hard-coded credentials could then set loose another attack.
The attackers would have had to steal credentials before programming it into the malware.
Who's behind it: Adam Meyers, vice president of intelligence at Crowdstrike, notes that Fancy Bear, one of the Russian groups thought to be behind the Democratic National Committee breach, hacked a number of Olympic-affiliated systems in November and December. The malware was compiled in late December. That might hint at Russian involvement.
Joe has more here.
https://www.axios.com/newsletters/axios-login-d0fbf935-4296-4644-9316-01b16ca0058b.html?chunk=2#story2
What John Oliver really thinks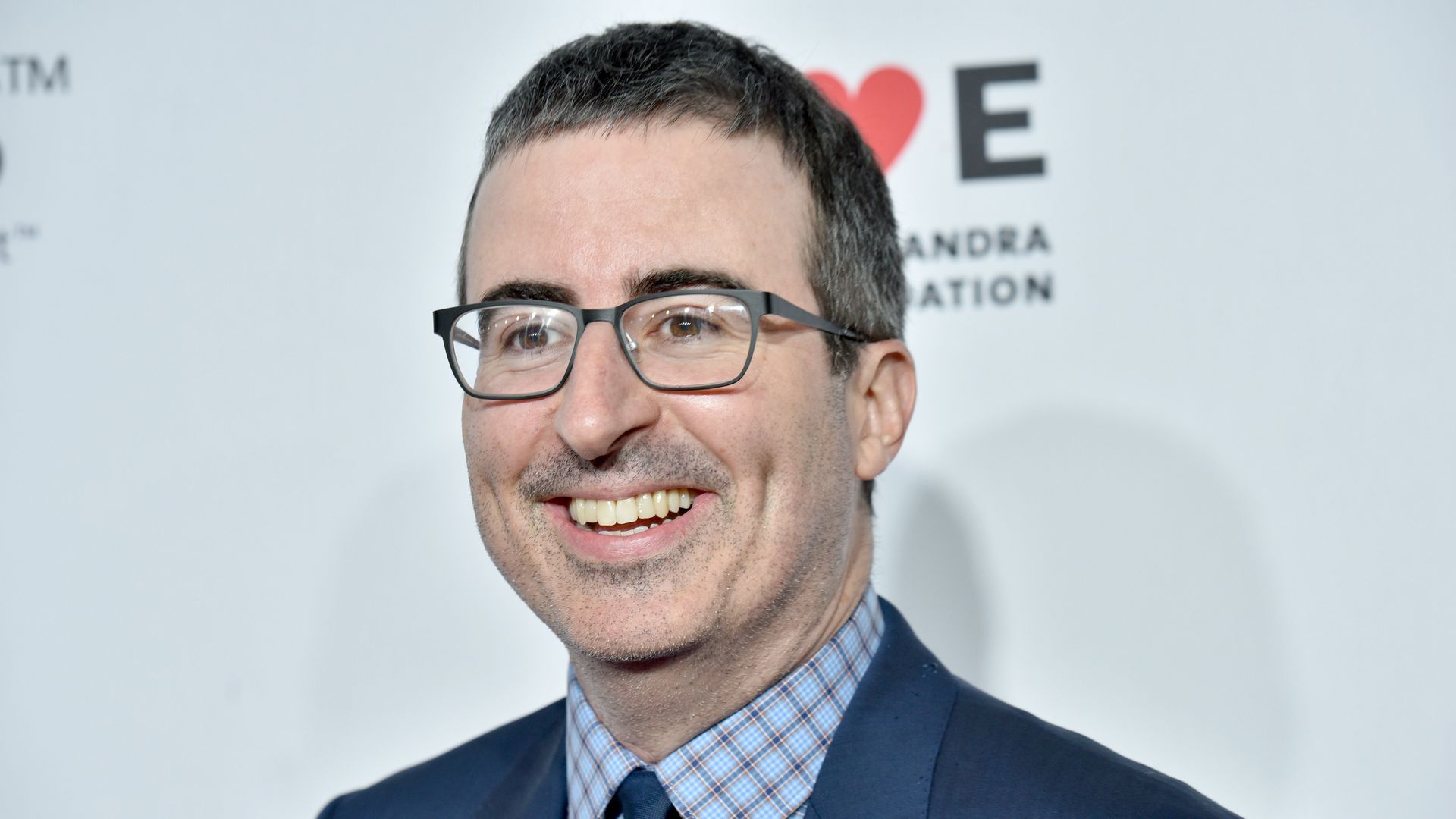 As he begins the fifth season of his HBO show "Last Week Tonight," John Oliver met with reporters Tuesday and sounded off on President Trump, the state of journalism, and the pending deal that would see HBO parent Time Warner merge with AT&T.
On preserving the line between comedy and journalism: "I'm not a journalist. We have people working on the show who are journalists" to get the facts right.
On whether his show will change if AT&T succeeds in purchasing Time Warner, parent of HBO:  "I f***ing hope not. I guess it's hard to say. I do not anticipate the ground shifting, but if it does, that will be a problem and we will go down screaming."
On how he feels about AT&T's cellphone service: "I made it pretty clear what I think about that."
https://www.axios.com/newsletters/axios-login-d0fbf935-4296-4644-9316-01b16ca0058b.html?chunk=3#story3
Brit Morin joins board of Life360
Life360, which specializes in family safety apps for cars and mobile devices, is announcing later today the addition of two women in prominent positions.
Driving the news: Brit & Co. founder Brit Morin is joining its board, while Ariana Hellebuyck has been hired as the company's first VP of marketing.
"Everything they are doing around safety, to protect family members, it is actually creating a new type of (social networking)" Morin tells Axios.
The details: Life360 is one of those companies that has grown to be a pretty significant player, but if you aren't a parent of a young driver, there's a good chance you may not have heard of them.
That said, if you go to Apple's App Store, it is among the top 10 social networking apps.
Morin says she has used the product for years, albeit not in the traditional use case of monitoring a teenage driver. Instead, Morin says she uses it to keep track of her husband and make sure her parents are staying active and going to their pilates classes.
https://www.axios.com/newsletters/axios-login-d0fbf935-4296-4644-9316-01b16ca0058b.html?chunk=4#story4
Tech cautiously optimistic on Trump's infrastructure plan
Telecom and tech companies are mostly pleased with the White House's infrastructure plan, but also note that the proposal doesn't mandate more funding for broadband.
However, Axios' David McCabe points out two items of interest in the proposal:
1. High-speed internet is mentioned as a possible use for funds meant for rural communities and major "transformative" projects.
"We agree with the President that our infrastructure is in desperate need of modernization worthy of a 21st century economic powerhouse, and a critical part of this effort is extending broadband to every corner of our nation," says TechNet CEO Linda Moore, calling for broadband to be influenced in any final infrastructure package.
2. Speeding up the approval process for putting infrastructure on federal lands.
Wireless trade group CTIA is "pleased that the Administration's infrastructure plan recognizes the value of mobile connectivity, the importance of wireless leadership, and the need to streamline our nation's infrastructure siting processes," CEO Meredith Attwell Baker says.
Yes, but: Trump's plan, as it stands, is DOA, as Axios' Jonathan Swan and Caitlin Owens reported on Sunday.
Go deeper: Read the whole infrastructure proposal here.
https://www.axios.com/newsletters/axios-login-d0fbf935-4296-4644-9316-01b16ca0058b.html?chunk=5#story5
Take Note
On Tap
Recode's Code Media wraps up in Huntington Beach, Calif. Speakers include Oath CEO Tim Armstrong.
Trading Places
ICYMI
https://www.axios.com/newsletters/axios-login-d0fbf935-4296-4644-9316-01b16ca0058b.html?chunk=6#story6
After you Login
I could spend hours sharing Olympic highlights (and I do spend hours watching) but if you look at just one today, check out Shaun White's run from snowboard halfpipe qualifications.