Axios Login
January 25, 2022
Last night Harvey was complaining that my MacBook Air was heavy. So I pulled out my PowerBook 145. (Of course I still have it, and it works, too!)
Situational awareness: Nvidia is reportedly preparing to abandon its $40 billion acquisition of British chip design firm Arm due to regulatory opposition, Bloomberg reports.
Today's newsletter is 1,158 words, a 4-minute read.
1 big thing: Market bubble or bust, Big Tech wins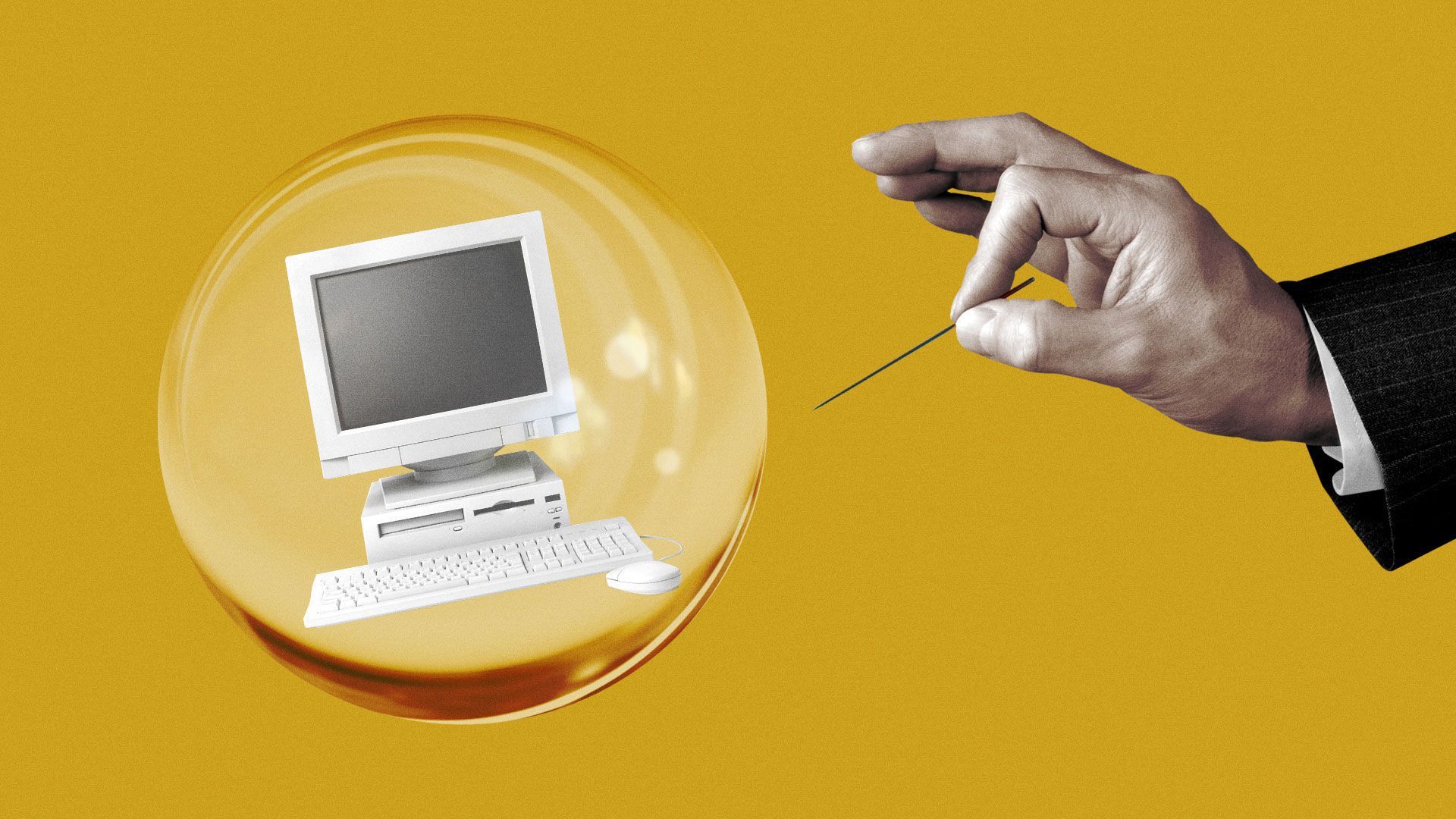 With many bellwether tech stocks down more than 10% since the year's start, the industry is once again debating whether it faces a "big one" — a financial earthquake that will end a two-decade run of spectacular growth, Axios' Scott Rosenberg writes.
The big picture: Whether January's downs prove a turning point or just a minor "correction," tech's giants know that, either way, they'll come out on top.
Driving the news: Wall Street took a rollercoaster ride Monday, with major indices dropping as much as 4% before closing a bit up.
That followed weeks of woe for investors in many tech stocks, including industry leaders like Netflix as well as trendy high-fliers like Peloton.
Crypto is way down, too.
Axios' Dan Primack called a market top in startup investments at the end of last week.
Although their market caps have taken a modest beating, don't shed too many tears for tech's giants.
If this drop ends up a minor blip, like the deep but only momentary price collapse at the start of the pandemic, then Apple, Google, Microsoft, Amazon and Meta/Facebook can just go back to business as usual.
But even if stocks' retreat deepens, these companies still wind up ahead.
Each of them is sitting on an enviable hoard of cash — in the tens or hundreds of billions of dollars — that they can use to buy whatever's left of value in the rubble.
Antitrust and regulatory efforts to limit these companies' acquisitions will have less traction if a down market leads to recession. More candidates and lawmakers will become boosters of business in the name of economic recovery.
Big Tech firms will, to be sure, pay some price in any stock collapse.
Declining share value makes it harder for them to recruit and retain talented engineers and managers.
The bigger price will be paid by smaller firms with less cushion, and by venture-backed startups who see their runways to profitability shorten or vanish.
Flashback: Tech's last bust, at the start of the 2000s, is now seen as the birthpoint of much of today's internet.
Many believe the dotcom bust, with all its pain, also cleared a space for developers and entrepreneurs to begin afresh with new ideas.
It's hard to imagine how any downturn today could unseat the current industry leaders.
Be smart: Asset prices have been borne aloft for the past two years thanks to the Federal Reserve's and the U.S. government's stimulative policies. As the flood of cash recedes, some retrenchment is inevitable.
Yes, but: Some bears foresee an even more catastrophic "super bubble" bust, encompassing not just tech but most stocks, bonds, real estate — much of the economy.
If that were to happen, even companies as mighty as Apple and Google will face real trouble. As will we all.
What's next: With all the tech giants set to report earnings over the next nine days, beginning with Microsoft on Tuesday, we should get a better fix on how these companies are doing — and whether their numbers can mollify the markets.
2. Google tosses ad cookies
Google today said it's changing its plan for replacing the cookies that help advertisers target users to a new system called Topics, in which advertisers will place ads via a limited number of topics determined by users' browser activity, Axios' Sara Fischer reports.
Why it matters: The new Topics proposal replaces Google's previously-announced plan called FLoC ("Federated Learning of Cohorts"), which was criticized by privacy advocates who worried the new ad-targeting solution would inadvertently make it easier for advertisers to gather user information.
Asked why the company decided to introduce a new solution, Google senior director for product Ben Galbraith acknowledged privacy concerns with FLoC and said Topics was easier for users to understand.
How it works: The new solution lets advertisers target users online based on select topics, like "fitness" or "travel," that a user is likely to be interested in.
Google Chrome generates five topics from users' browser history with participating websites. It then sends three topics, one from each of the past three weeks, to participating sites to share with their advertising partners to be used to target users.
Be smart: The Topics data is stored on individuals' devices without involving any external servers, including Google servers. This is different from third-party tracking cookies, where companies would build users' profiles without giving them any visibility or control over the process.
Users will be able to see the topics generated by their browser history. If they don't like the topics, users can remove them or disable the feature completely.
Catch up quick: Google first said two years ago that it would begin phasing out third-party cookies from its search browser Chrome and would instead introduce other forms of identifiers to track people as they browse across the web.
The big picture: Google's effort to phase out support for tracking cookies comes amid new online privacy changes and regulations that are meant to limit individual tracking on the web.
3. Lab-grown meat firm nets seafood startup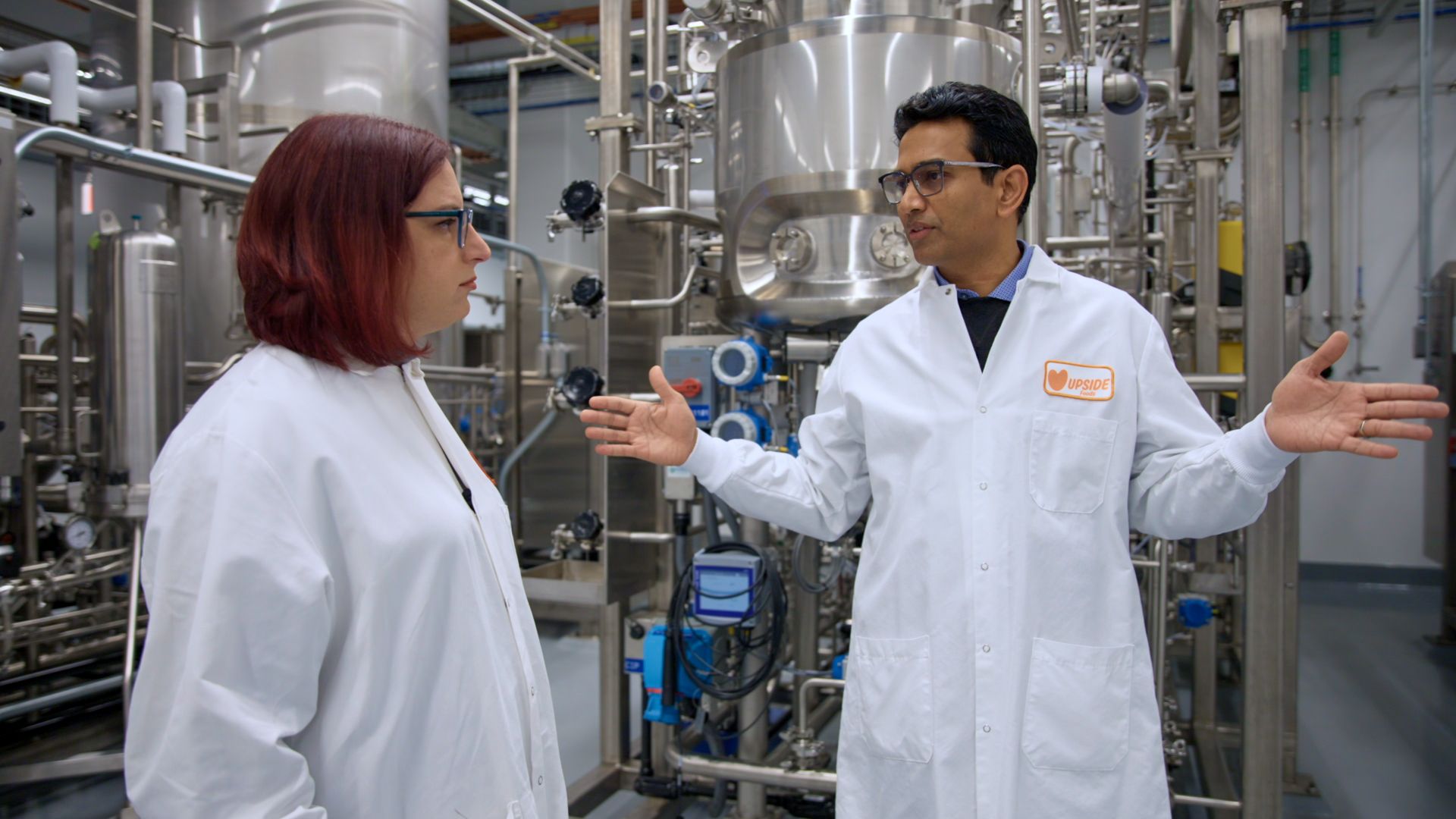 Upside Foods, a startup specializing in lab-grown meat, is acquiring Wisconsin-based Cultured Decadence, which focuses on cultivated seafood, including lobster and scallops.
Why it matters: The move helps Upside Foods expand its menu of products.
Details: Financial terms were not disclosed. Upside said that it will use the Cultured Decadence acquisition to form a Midwest hub, with that team focused on seafood, especially crustaceans.
Flashback: Here is a video of me from last year interviewing Upside CEO Uma Valeti for "Axios on HBO" and trying out the company's cultivated chicken.
4. Activision strike ends amid union recognition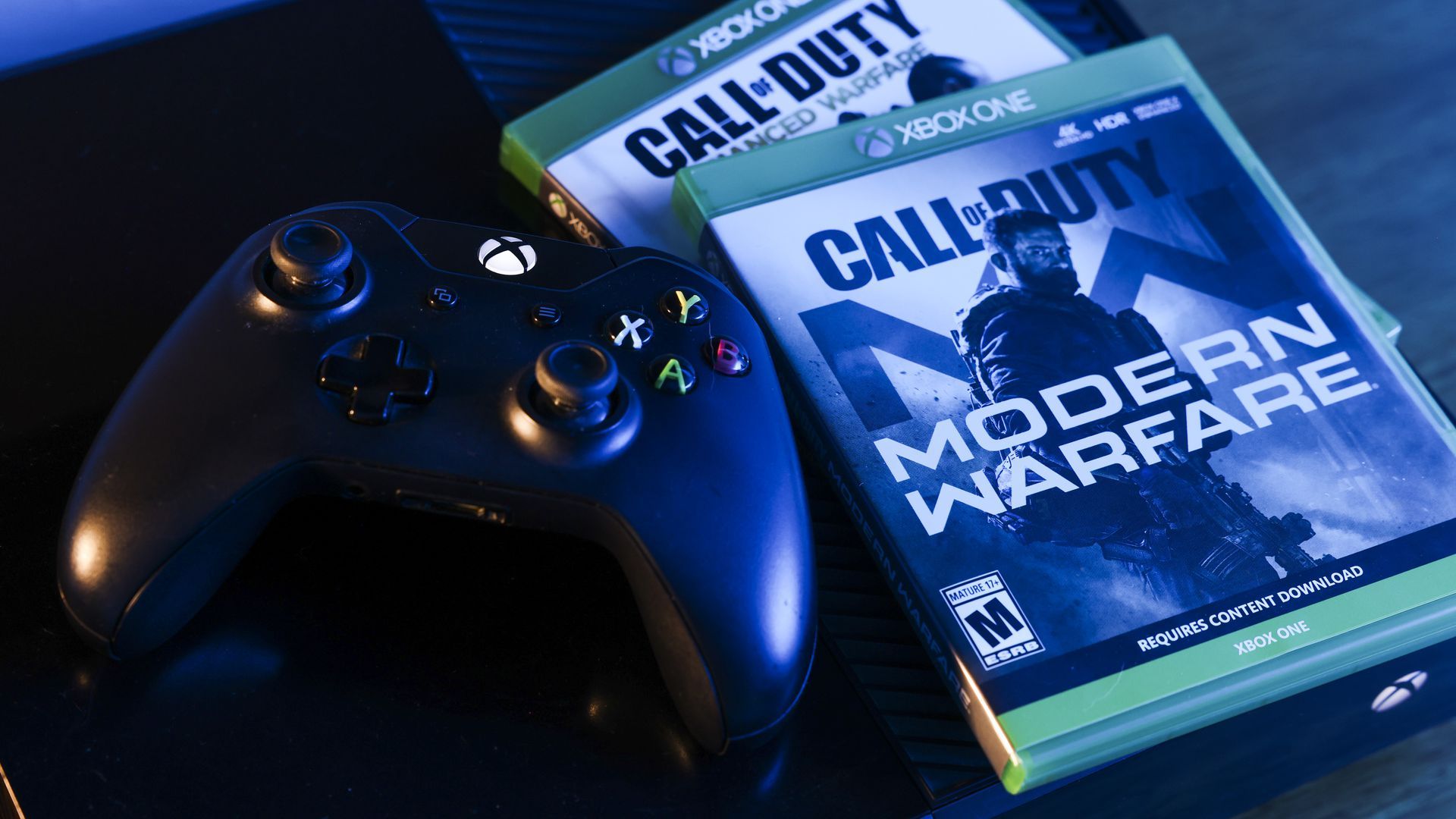 Employees at Call of Duty developer Raven Software have ended their strike after nearly seven weeks, Axios Gaming's Megan Farokhmanesh reports.
The details: Workers announced the news over the weekend on Twitter, noting that the strike has ended "pending the recognition of our union."
The big picture: Employees announced their intent to unionize on Friday under the name Game Workers Alliance.
Activision Blizzard and its subsidiaries, including Raven, will become part of Microsoft, as part of a $69 billion acquisition that still must earn approval from regulators.
Indie studio Vodeo became the first North American studio to unionize last December.
Raven Software employees walked out in December in support of roughly a dozen quality assurance contractors who were told their contracts would not be renewed. The company has not brought those employees back.
5. Take note
On Tap
Trading Places
Google has hired James Manyika, head of McKinsey Global Institute, to be SVP of technology and society, a new role reporting to CEO Sundar Pichai.
ICYMI
6. After you Login
Check out the work of a Canadian photographer who captures images of people who look alike, but are not related.