Axios Login
October 17, 2018
I guess I picked the right week to be in Europe.
1 big thing: Google to charge for Android apps in Europe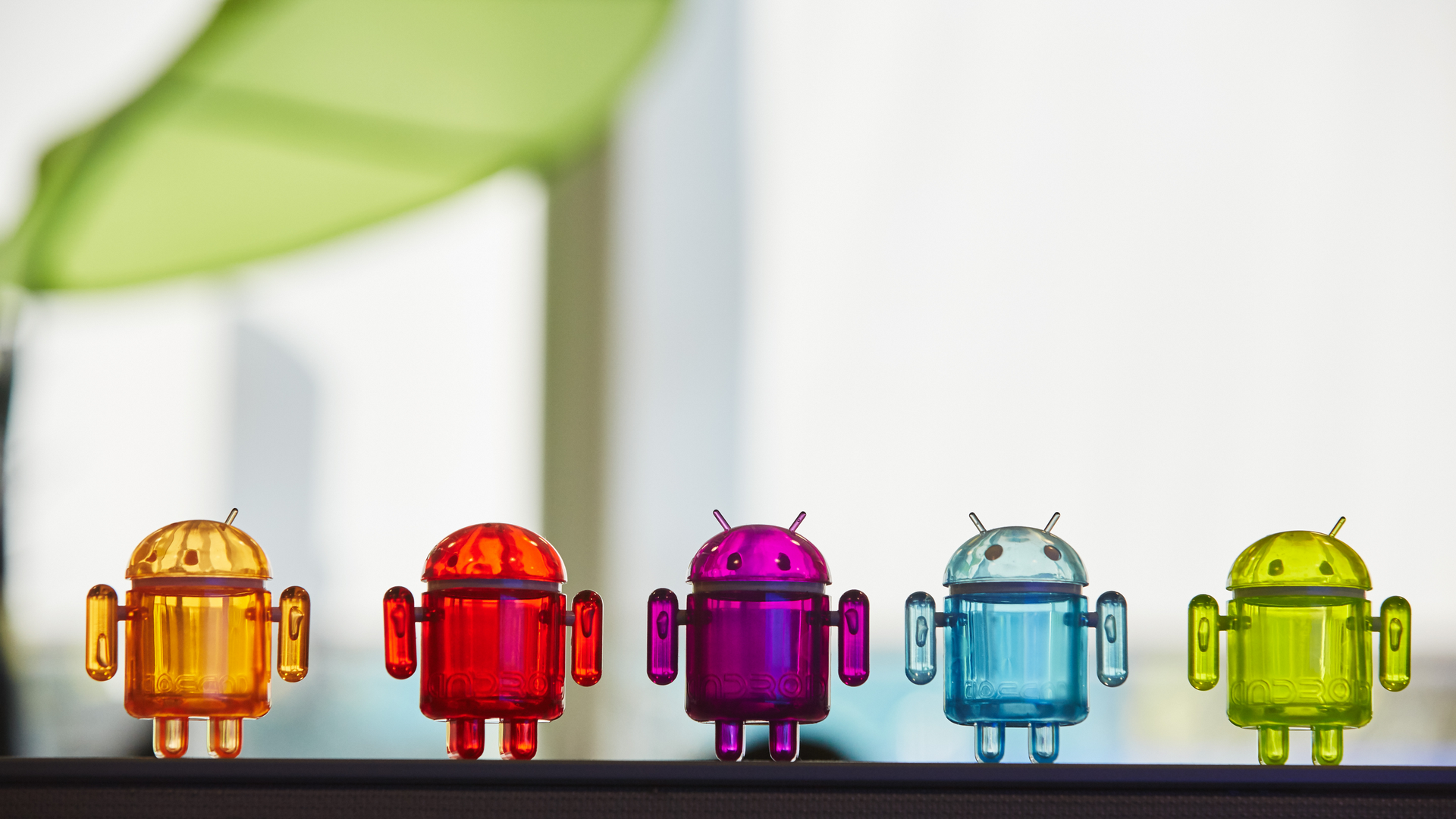 Google said it plans to start charging device makers that want to offer its Play Store and other key Android apps in Europe.
Why it matters: The move follows a European Commission order that Google stop bundling its search engine and browser with its Android apps and store, a ruling Google is appealing, along with the accompanying $5 billion fine.
The big picture: In the past, Google offered all its software free, but if you wanted any of its components — say, YouTube or the Play Store — you had to take the full suite, including search, Chrome, the Play Store and a variety of other Google apps. That remains the situation everywhere else on earth besides Europe (and China, where Google doesn't offer its apps and store).
The details: Google plans to make three big changes to Android licensing in Europe while it appeals the ruling. The changes are effective Oct. 29 for all new smartphones and tablets launched in the European Economic Area.
It will lift a restriction that prevents those selling compatible Android devices from also offering non-compatible (forked) Android devices.
Device makers will be able to offer Google's suite of Android apps without also bundling its search app and Chrome browser. It will separately license Chrome and Search, but only to those who pay for the other apps
It will charge an unspecified fee for the bundle of apps, including the Play Store.
The core Android operating system (sans Google apps, search and app store) will remain free and open source.
Our thought bubble: On its surface, the move reflects the economic reality that search is where Google makes its money on Android, which it has historically offered free of charge to device makers.
The move could create some incentive for hardware makers to create devices without Google's apps and store, although historically devices that have done so have not fared well, with the exception of China. Amazon's Kindle Fire line has been a rare success story, though Amazon also flopped pretty spectacularly with its Fire phone, which lacked Google's apps and store.
Google will still share revenue with hardware makers that do use its search and browser, paying for prominent position. In some cases the revenue might offset the fee for using Google apps, but in some cases it might not.
Others, such as Microsoft, might also be willing to pay to prominently offer their search instead of Google.
Other voices:
The Verge's Tom Warren: "Google's new licensing fee for Android in Europe is a clear admission it's not open source and free. You pay with your data, or you pay a license fee. ... Get ready for devices bundled with apps so device makers can get the license fee cost back."
Former Microsoft Office and Windows boss Steven Sinofsky: "This all sounds so familiar. I can't quite put a finger on it…"
2. Host your own e-mail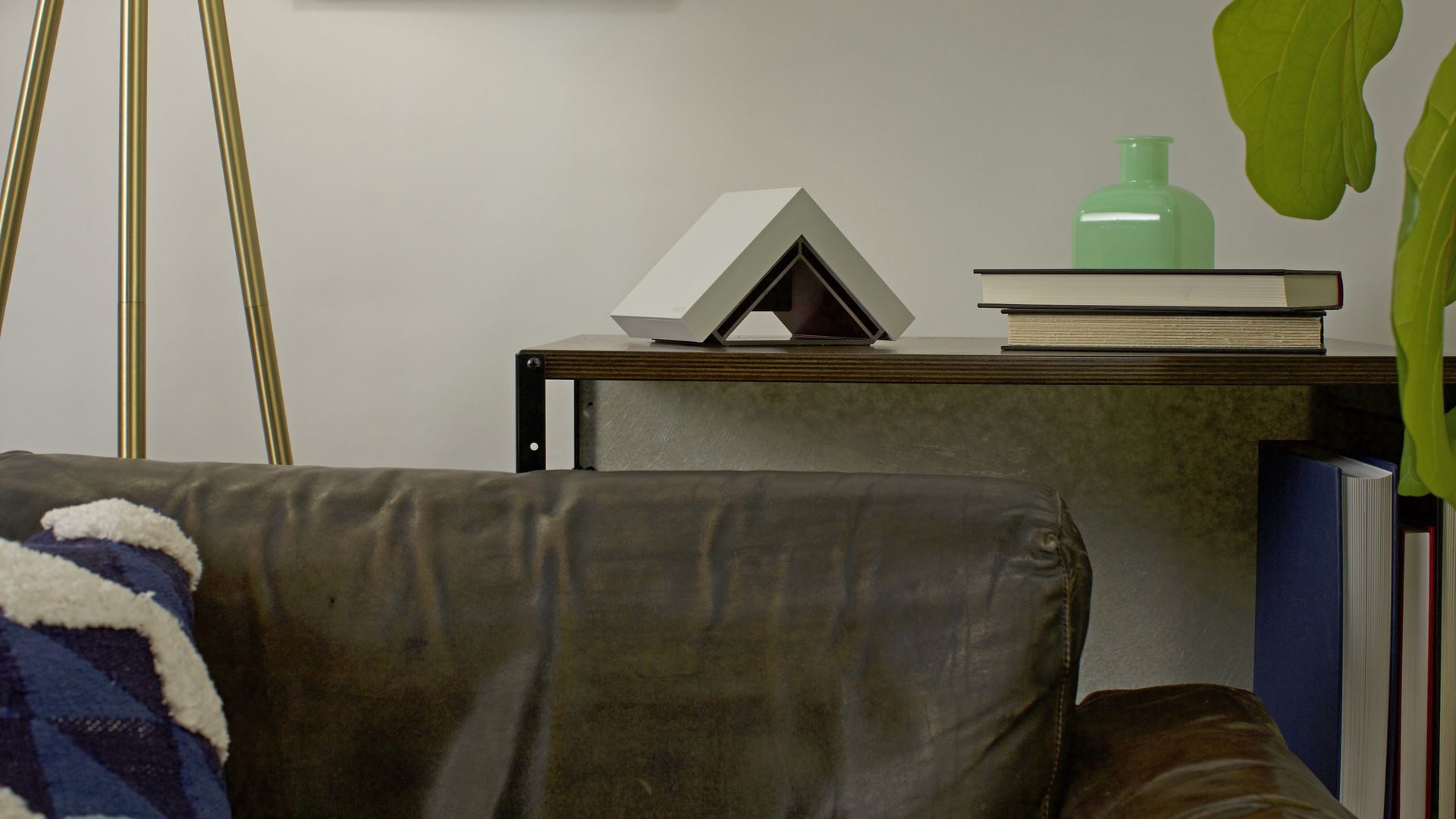 While most people get their e-mail for free from Google or another cloud provider, one startup is betting some people would pay to host their own, provided it could be made easy enough.
After three years in development, Helm is launching a triangle-shaped personal server appliance that the company says can be set up in as little as three minutes.
The details:
The server will cost $499 and include the first year of subscription service, which will cost $99 after that. That price includes online backup, a custom domain name and access to additional features in the works, including secure file sharing and VPN service.
It comes with 120GB of solid state storage, with the ability to add additional capacity via an external hard drive.
The device will be sold from the company's website and begin shipping in November.
Recent scandals with Facebook and Google make the timing of the launch ideal, says Helm CEO Giri Sreenivas.
"People are recognizing free doesn't really mean free," Sreenivas told Axios.
Our thought bubble: The real question is how many people are willing to pay for the privilege (and privacy and security) of hosting their own e-mail.
3. More trust issues for Facebook
Facebook is dealing with a number of fresh issues, including a lawsuit from advertisers who say the company delayed disclosing flaws in its video metrics and even then understated the problem.
Why it matters: Not only did advertisers bet heavily on video, so did publishers, especially news organizations which laid off word people to hire video people and then laid off those video people when the ad dollars didn't materialize.
Facebook disputed the lawsuit's claims. "This lawsuit is without merit and we've filed a motion to dismiss these claims of fraud. " a Facebook representative said in a statement to Bloomberg "Suggestions that we in any way tried to hide this issue from our partners are false."
Meanwhile: Facebook also had to correct statements it made to Recode that user information gathered by its Portal video chat device wouldn't be used for advertising.
The truth is, while Portal itself doesn't serve up advertising, data collected in the use of the device could in fact be used for advertising elsewhere within Facebook. Because it is built on Messenger, Facebook now acknowledges that who you called and other metadata is gathered by Facebook for advertising purposes.
Bottom line: I think this reaction from GV's M.G. Siegler sums it up best. "Thank you for this beautiful, wooden horse, Facebook! We shall display it prominently in our home!"
4. With election hacks, rumor could be as damaging as reality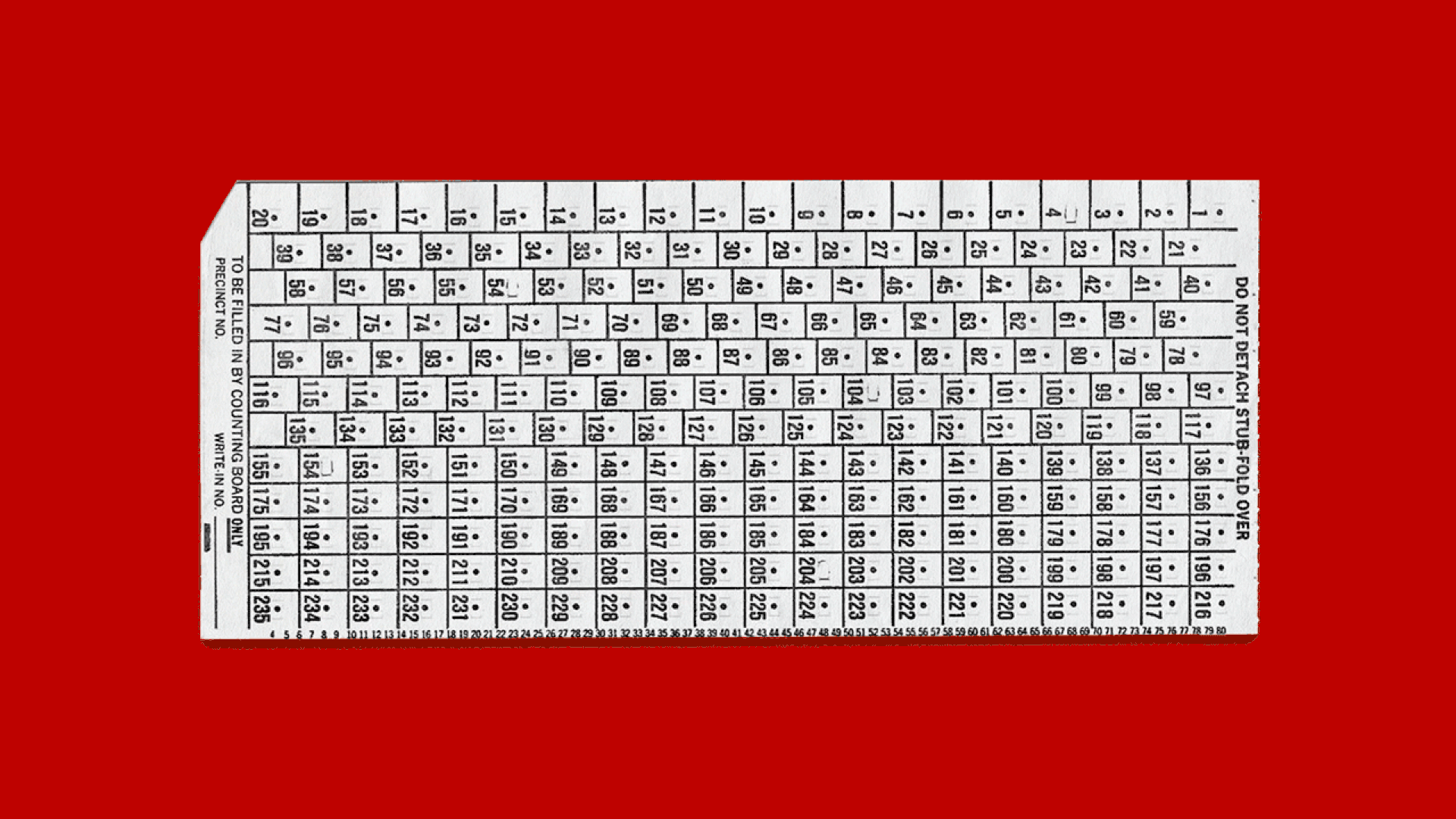 A hostile actor could cause just as much chaos after the midterm elections by making it look like someone had meddled with votes as by actually doing so, security experts say.
Why it matters: Actually hacking votes takes a lot of work. Making it look like you did is a lot easier — and potentially just as effective at upending public confidence in the results, Axios' David McCabe writes.
How it works:
Hackers could probe voting systems without actually breaching them or altering vote totals.
They could pair that with a misinformation campaign after the election alleging the someone had meddled with voting.
"You could imagine a period of time of chaos after the midterms in which people would be worried as to whether there was a hack because someone is claiming there was a hack, even if there wasn't," said Laura Rosenberger, a former National Security Council official who is now the director of the Alliance for Securing Democracy.
The big picture: Experts say that a major goal of election meddling campaigns is to erode trust in democracy rather than to actively shift vote tallies or choose winners and losers.
What they're saying: Lawmakers who have grappled with the 2016 misinformation campaign indicated they thought it was credible that bad actors could try to convince the public that election results were illegitimate. Some, though, were still wrapping their heads around the possibility.
The bottom line: The potential for someone to sow doubt after the midterms — possibly through some combination of misinformation and attacks on election systems — means that the pressure won't let up on government officials and Silicon Valley companies responsible for policing election meddling.
"If I was a sophisticated bad actor, the cost to actually flip an election is pretty high," said one executive at a large internet company. "The cost to make it look like I did is much lower."
5. Twitter releases content tied to deception campaigns
Twitter is releasing all the content associated with 4,611 accounts it has tied to two previously announced misinformation campaigns by Russia and Iran — 3,841 accounts linked to Russia's Internet Research Agency, which meddled in the 2016 elections, and 770 that were linked to state-backed activity from Iran, Axios' Shannon Vavra reports.
Why it matters: Twitter says the release is part of an effort to be more transparent about the "information operations" it identifies on the platform and opens up those operations to researchers aiming to understand meddling in U.S. politics.
By the numbers: The content released today includes more than 10 million tweets, more than 2 million images, GIFs, videos, and Periscope broadcasts.
Timing: The earliest Twitter-based activity from the accounts associated with these campaigns dates to 2009.
The big picture: Social media was the primary way Russia leveraged its political influence campaign in the buildup to the 2016 presidential election in the U.S., and the Department of Homeland Security has been pointing to foreign campaigns on social media as a concern for months.
6. Take Note
On Tap
Trading Places
Airbnb has hired former Ford brand executive Musa Tariq as head of marketing for its experiences business.
Sierra Wireless named Kent Thexton as its permanent CEO. He had been acting CEO since May. Robin Abrams will succeed Thexton as chair of the board, with Thexton remaining as a director.
ICYMI
7. After you Login
In years past, it was Riley Curry that cute-bombed post-game press conferences. Now, the Warriors have a new awww-star: Draymond Green, Jr.