Still searching for that perfect holiday gift? Well, might I recommend giving the gift of Login. Just forward this e-mail to a friend. They'll thank you for it, someday. For now they will probably just call you a cheapskate.
Today's Login is 1,560 words, a 6-minute read.
1 big thing: T-Mobile's fight for Sprint deal goes to court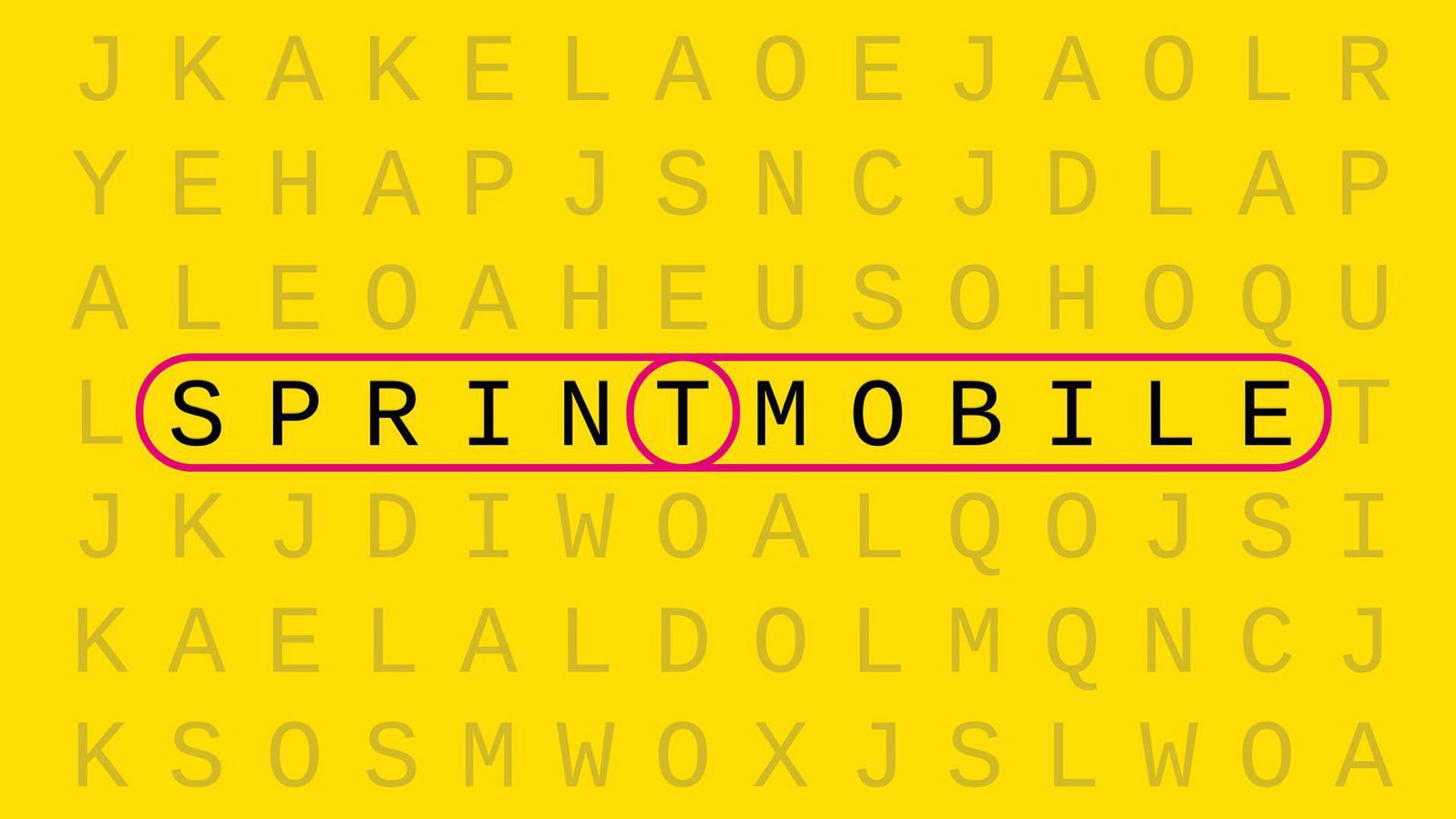 The success of T-Mobile's long-fought-for bid to acquire Sprint is about to come down to whether a federal judge believes that the deal will boost or harm competition.
Why it matters: The FCC has approved the deal and the Justice Department has settled with the companies, leaving this case, in which 14 state attorneys general have sued to block the merger, as the primary remaining obstacle.
What the states say: Going from four national wireless carriers to three will inherently and necessarily reduce competition, eventually resulting in higher prices, particularly for low-income consumers.
What T-Mobile says: The company has been a disruptor in wireless, ending 2-year contracts and other consumer-unfriendly practices and forcing others to follow suit. There are actually more competitors today, including the cable companies and companies like Tracfone, while terms of the Justice Department's settlement ensure that Dish Network will emerge as another viable competitor.
Wild card: One of the biggest flashpoint is likely the Dish question. To settle with the Justice Department, T-Mobile agreed to a multipart deal in which it will:
Sell Sprint's prepaid brands (Boost, Virgin and Sprint Prepaid) to Dish Network, giving the company roughly 9.5 million subscribers.
Make available at least 20,000 cell sites to Dish.
Divest some spectrum in the 800-MHz range to Dish.
Provide Dish with "robust access" to the T-Mobile network for at least seven years while Dish builds out its 5G network.
engage in "good faith" negotiations about leasing some of Dish's existing 600 MHz spectrum.
As a result, T-Mobile says Dish will be able to hit the ground running in a way that no challengers have ever been able to.
The states, meanwhile, argue in a court filing that T-Mobile should not be allowed "to proceed with an anticompetitive merger based on the hope that Dish will one day grow into a viable wireless company equal to a competitor that already exists today."
Between the lines: There is certainly truth in both sides' arguments, and a lot hangs on how the court imagines the competitive landscape will look in a couple of years, with or without this deal.
It's also worth noting that while 14 states are going to trial against the deal, led by New York, a number of states have dropped out, including Texas and Nevada, which have settled with T-Mobile.
My thought bubble: T-Mobile's own success is one of the biggest hurdles in its case. It's tough to argue that it hasn't thrived as a smaller rival given it has led the industry for years in gaining customers. And a lot of T-Mobile's strongest moves came after regulators scuttled AT&T's bid to buy T-Mobile. That said, Sprint is clearly struggling, and the economics of building a nationwide network with fewer customers are tough.
What's next: The case in U.S. District Court in New York is expected to last 2-3 weeks.
Go deeper:
2. Kickstarting tech hubs beyond the usual-suspect cities
Tech-based economic growth has become so concentrated in the top 5% of metro areas that experts are proposing a federal push to jumpstart new tech hubs in the heartland, Axios' Kim Hart reports.
Why it matters: This divergence of economic realities between the top "superstar metros" and almost everywhere else shows how powerful clusters of skilled workers, jobs and investment have compounded the success of booming cities and left widening gaps among regions.
Driving the news: On Monday, the Brookings Institution and the Information Technology and Innovation Foundation (ITIF) released an ambitious proposal to spread the innovation economy more evenly across the country.
The idea is to provide 10-year R&D funding and regulatory benefits to eight to 10 promising metros that have the right ingredients for success outside of existing tech hubs.
"This is not an attempt to put 300 troubled places on a Silicon Valley pathway," said Mark Muro, co-author of the report and policy director at Brookings. "The thesis here is to identify some up-and-coming places that are closer to the kind of self-sustaining ecosystems that can in turn contribute more growth."
What's happening: "Most notably, just five top innovation metros — Boston, San Francisco, San Jose, Seattle and San Diego — accounted for more than 90% of the nation's innovation-sector growth during the years 2005 and 2017," per the report.
The top cities have become so expensive that investors and companies are expanding to non-U.S. tech hubs like Tel Aviv, Vancouver, Bangalore or Singapore where they can operate more cheaply but still have access to skilled talent and supply-chain networks, said co-author and ITIF president Robert Atkinson.
Other U.S. cities like Indianapolis or Columbus don't yet have the critical mass of tech assets needed to take off.
Only the feds, Atkinson argues, can target significant resources to places that are close to being strong innovation hubs in order to get those places to "escape velocity," which he argues is a matter of global competitiveness.
Go deeper:
3. Big Tech continues real estate spree in New York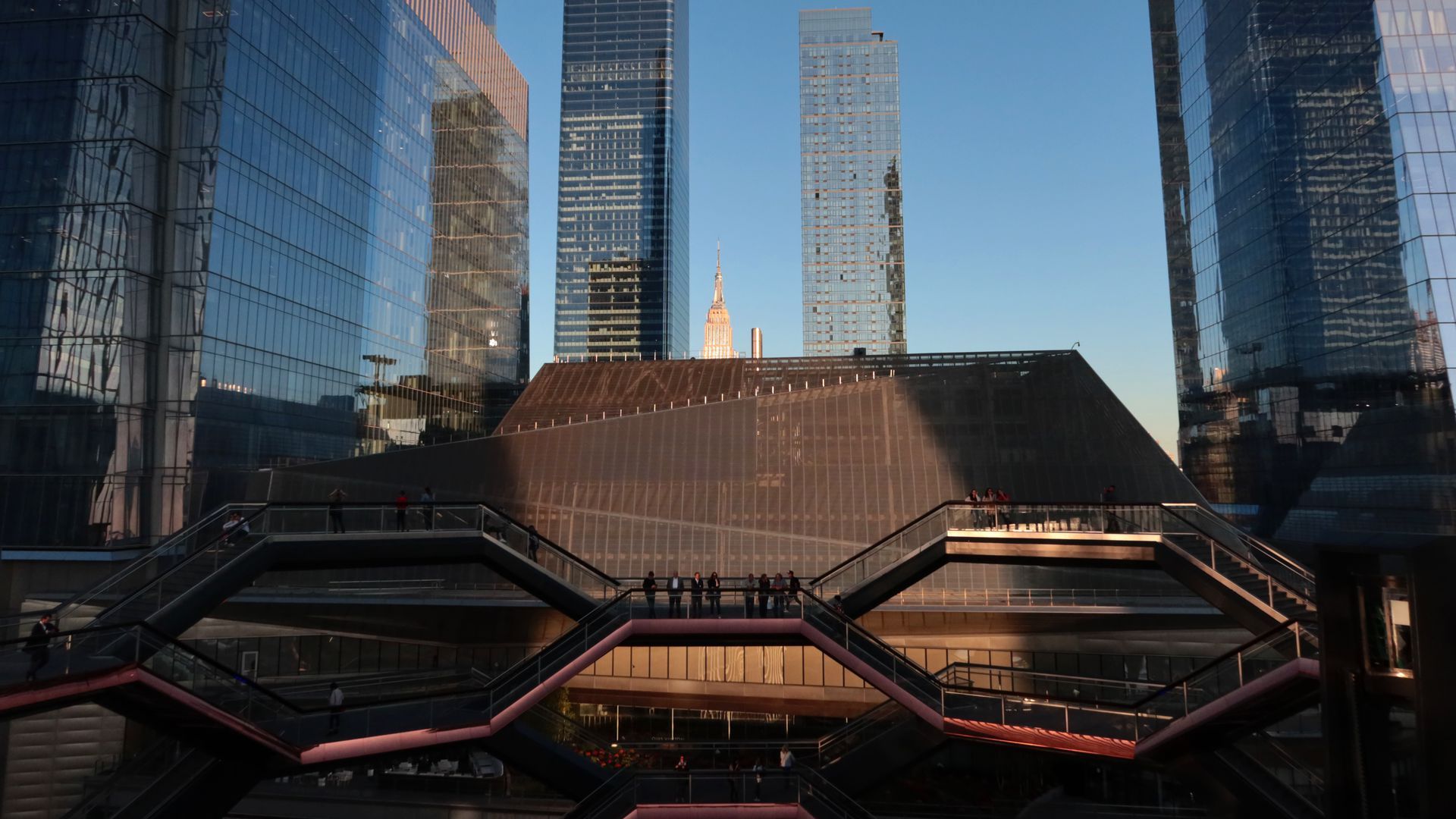 Meanwhile, Amazon is moving into New York City after all. The company said it signed a new lease on Friday for 335,000 square feet of New York City's Hudson Yards neighborhood, Axios' Orion Rummler reports.
The big picture: Outrage from activists and local lawmakers and Rep. Alexandria Ocasio-Cortez over Amazon's now-canceled HQ2 has not curtailed Big Tech's massive physical expansion into New York.
Meanwhile: Facebook is in talks to lease nearly 700,000 square feet of New York's iconic Farley Building, per WSJ, on top of a lease it signed in November for 1.5 million square feet in Hudson Yards.
The new lease would elevate Facebook to the top ranks of New York's largest corporate tenants, WSJ notes — alongside Bank of America and JPMorgan Chase.
Google said in 2018 that it hopes to start moving into Manhattan's Chelsea Market and Pier 57 by 2020, followed by establishing its 1.7 million-square-foot Google Hudson Square campus in 2022.
The bottom line: Amazon's new office space comes without any of the tax incentives offered as part of its New York HQ2 deal. Facebook signed its Hudson Yards lease without any direct local financial incentives or tax credits — but it is currently unknown what Facebook could get for moving into Farley Building, per WSJ.
Go deeper: After Amazon HQ2, Northern Virginia tries to build regional brand
4. AI is the new co-writer
A recently released AI program that generates hyper-realistic writing has become a powerful tool for storytelling, hinting at a new genre of computer-aided creativity, Axios' Kaveh Waddell reports.
What's happening: Inventive programmers are using it to generate poetry, interactive text adventures, and even irreverent new prompts for the popular game Cards Against Humanity.
The big picture: AI-written text is reaching new levels of realism — so much so that when scientists at OpenAI released a groundbreaking text generator earlier this year, they warned of potential dangers from mass-produced fake news. The risks are still present — but recent projects demonstrate the creative upsides.
A new text-based adventure — like games from the '70s and '80s, where you read a prompt and then type in what you want to do — is built on OpenAI's language model. Players create a new story, generated on the fly, every time.
A new book of poetry published this week is made up of AI-generated completions to the beginnings of famous poems.
Cards Against Humanity — a popular game where players compete to submit the card that best pairs with an outrageous prompt — used the same model last week to come up with a slew of new cards. Many of them are very funny.
How it works: The OpenAI language model is a bit like autocomplete: Based on an enormous amount of human writing, it predicts the best words to generate next. "Fine-tuning" it on a smaller corpus helps make it sound like an expert on that particular subject.
"It's good enough to generate a story that gets you emotionally invested," says Nick Walton, a senior at Brigham Young University and the creator of AI Dungeon 2. He says he spent somewhere between 200–500 hours on the side project — to the detriment of his GPA.
The game's AI — the "dungeonmaster," in D&D-speak — generally deals with human inputs in a highly creative, if slightly wacky, fashion.
"It's the first time you can really decide to eat the moon and the AI will respond," says Janelle Shane, a Colorado-based scientist and the author of the upcoming book "AI Weirdness."
Go deeper: Where will predictive text take us? (The New Yorker)
5. Take Note
On Tap
Trading Places
Foursquare is promoting recently hired president David Shim to CEO, replacing Jeff Glueck, who is leaving after serving as chief for the past four years.
NCTA — The Internet and Television Association hired Mary Beth Murphy as a vice president and deputy general counsel. Previously, she was a public policy manager at Facebook and spent 23 years at the FCC.
ICYMI
6. After you login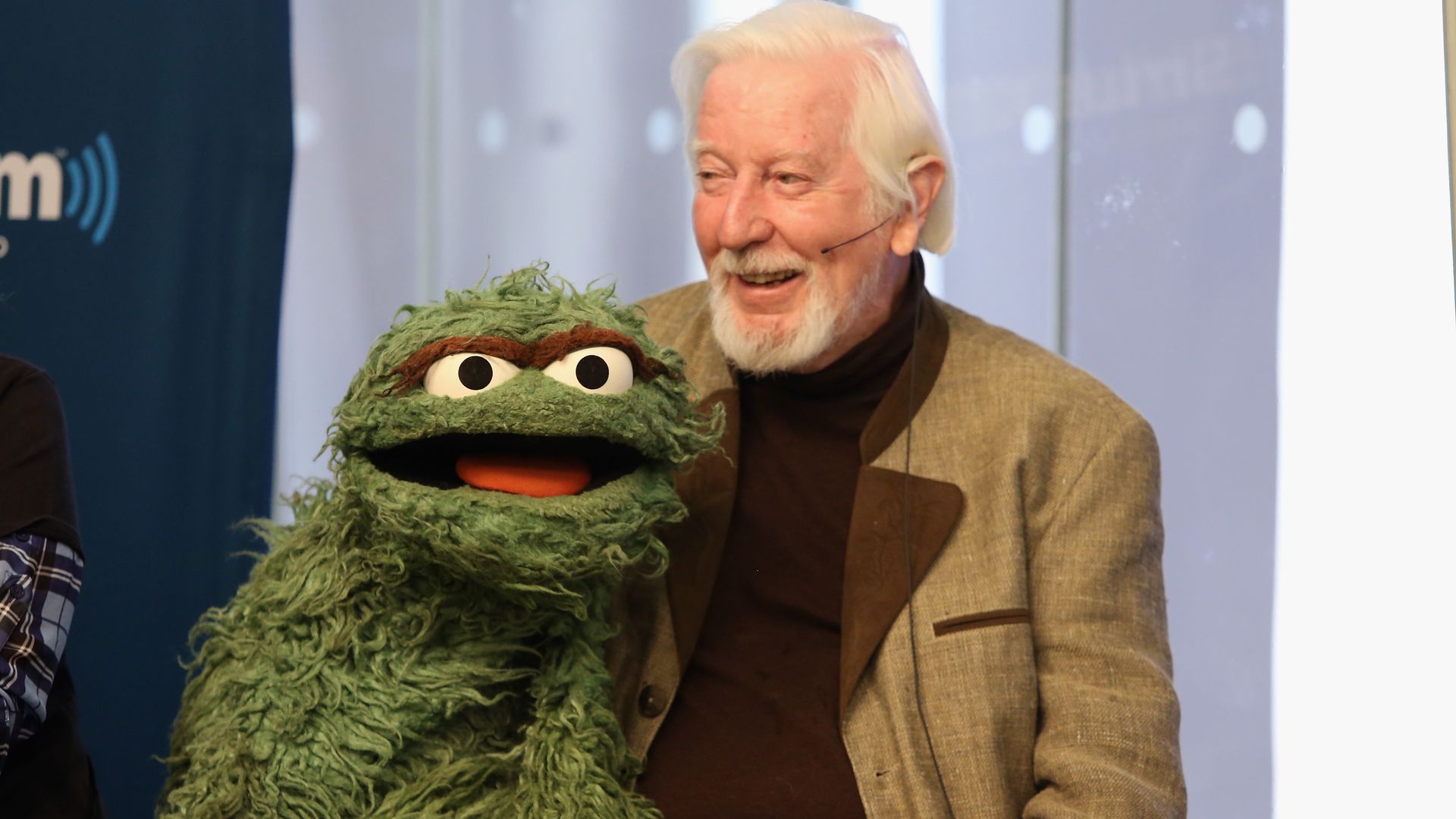 Editor's note: The top story has been corrected to indicate that after acquiring Sprint's brands, Dish Network will have 9.5 million subscribers (not 9.5 billion).