Thanks to the National Governors Association for a fun weekend in Rhode Island, for once again inviting me into your inbox, and for my first New England clam bake. As a reminder to the meeting attendees, if you want to keep getting Login after today, you have to opt in.
https://www.axios.com/newsletters/axios-login-bb72b84a-a331-468c-b575-9fc7e334e1c4.html?chunk=0#story0
Ballmer's struggle to get people to care about facts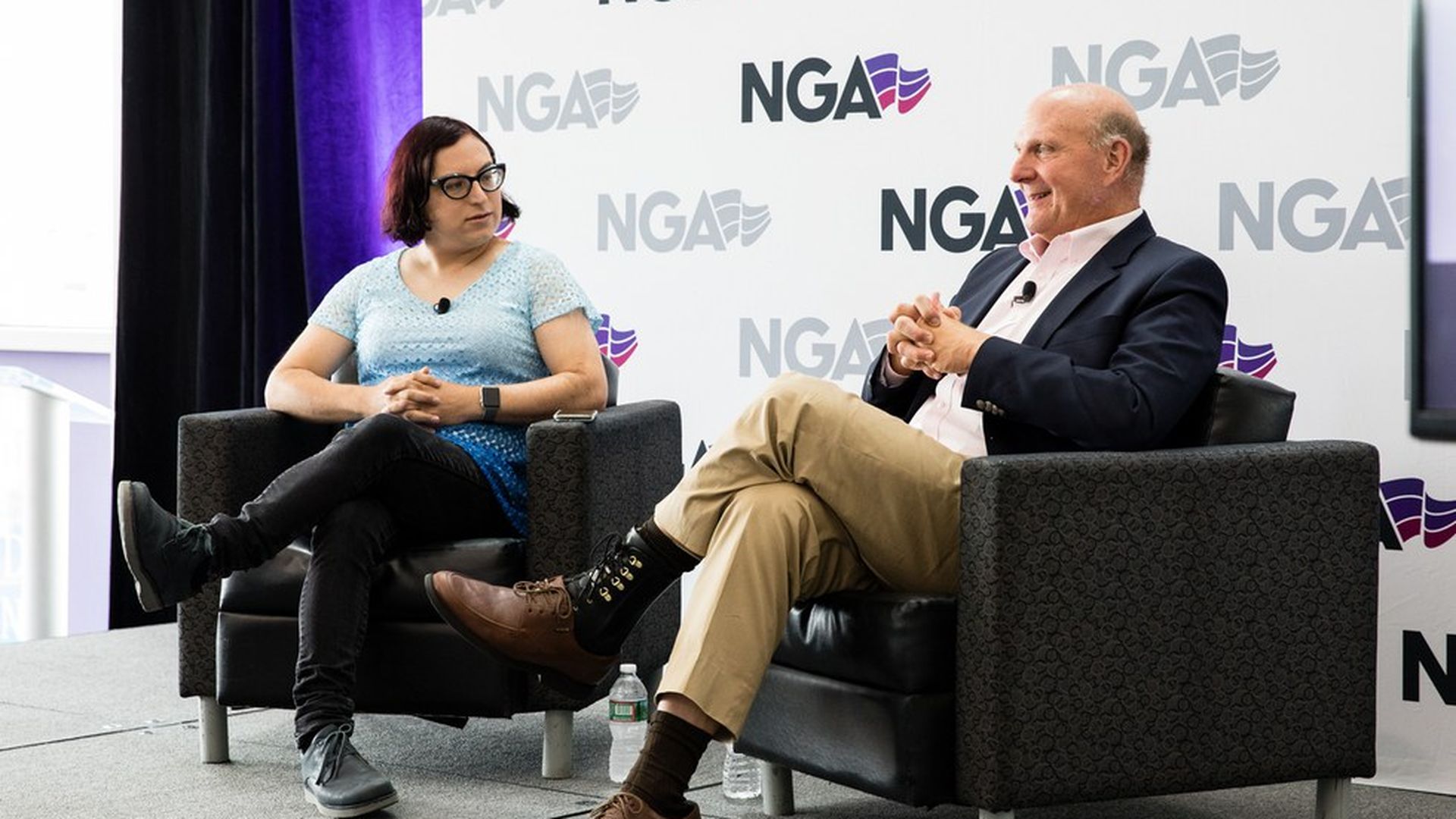 Former Microsoft CEO Steve Ballmer has been on a quest to make government data easier to access, delivering what amounts to an annual report for the federal government.
One problem: There's just one slight hitch — a lot of people still can't be bothered with the facts.
While the initial announcement of USAFacts drew a large audience, Ballmer revealed that only about 4,000 people a day are accessing his website.
"There is certainly more work we need to do," Ballmer said in an interview with me at the National Governors Association conference on Saturday.
"The site needs to be friendlier. We gotta build up our social media followership because we can't count on people just coming to the site. By the way, you can like us on Facebook @usafacts. You can follow us on Twitter...but we also need to really find the things that are going to stimulate interest."
Politics: Ballmer also reiterated he has no plans to run for office and he is committed to staying mostly nonpartisan, with the exception of advocating for balanced budgets and for kids of all backgrounds to have an equal shot at success.
Here's a video of the full interview.
https://www.axios.com/newsletters/axios-login-bb72b84a-a331-468c-b575-9fc7e334e1c4.html?chunk=1#story1
Elon Musk's mixed message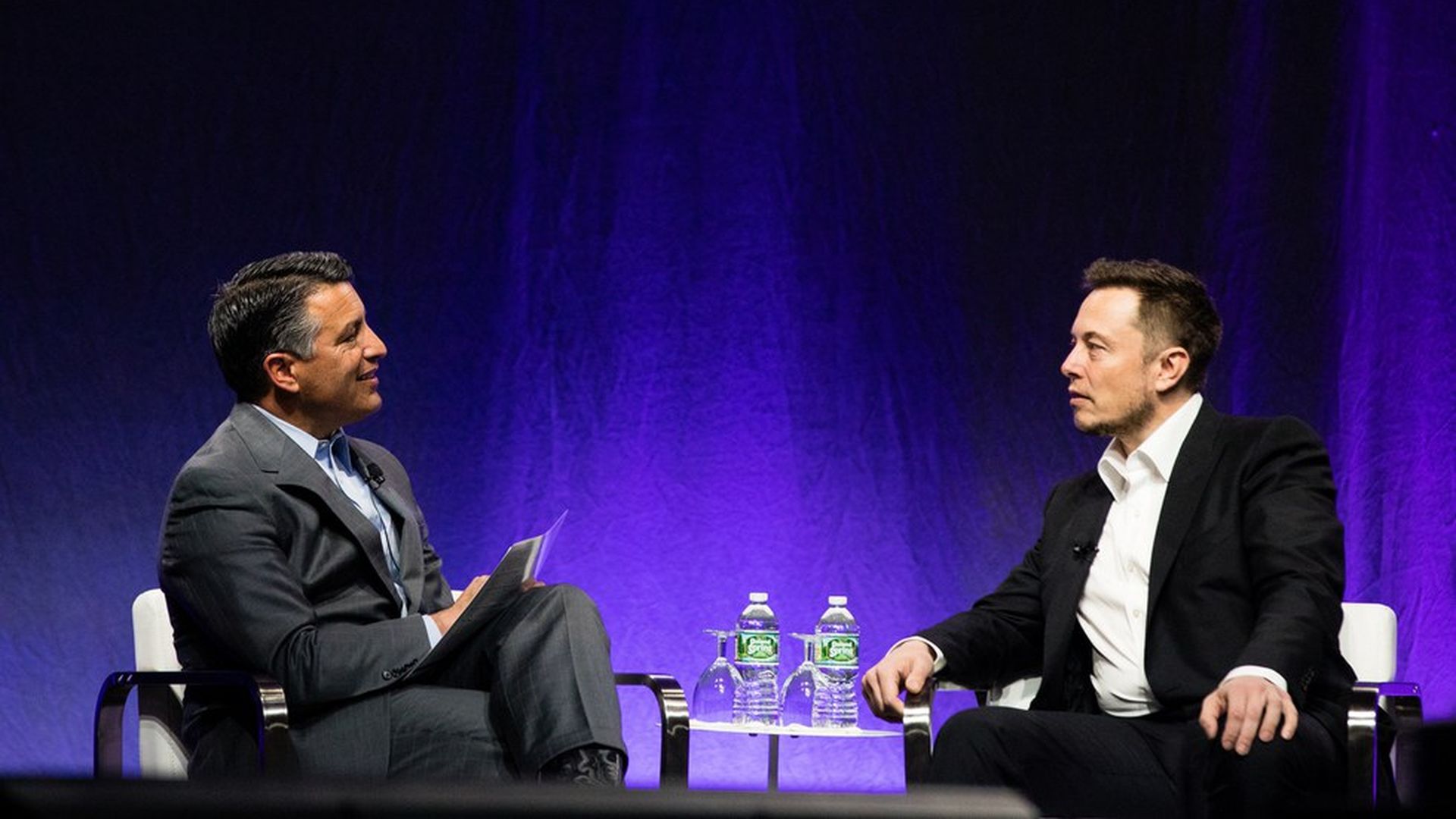 Elon Musk delivered a mixed bag to America's governors on Saturday — telling them both that their cars will all drive themselves within a decade and that they should be worried about artificial intelligence.
Adding to the mixed messages, Musk lectured against excessive regulation in general, but added that he wanted more regulation when it comes to artificial intelligence.
Relationship with Trump: I managed to get in a question, asking Musk what it was that led him to engage with, then disengage from, President Trump. "It was worth trying," he said.
"I did my best, and I think in a few cases I did make some progress," he said. But, he added that he just couldn't justify staying on the advisory panel after Trump exited the Paris accord. "The country needs to keep its word. There's just no way I could stay on after that."
Go deeper: Here's a video of the whole thing, which is worth a watch. (Musk starts at about 35 minutes in and I make a cameo with my question on Trump at around 1:31.)
https://www.axios.com/newsletters/axios-login-bb72b84a-a331-468c-b575-9fc7e334e1c4.html?chunk=2#story2
California law may help women fight investor harassment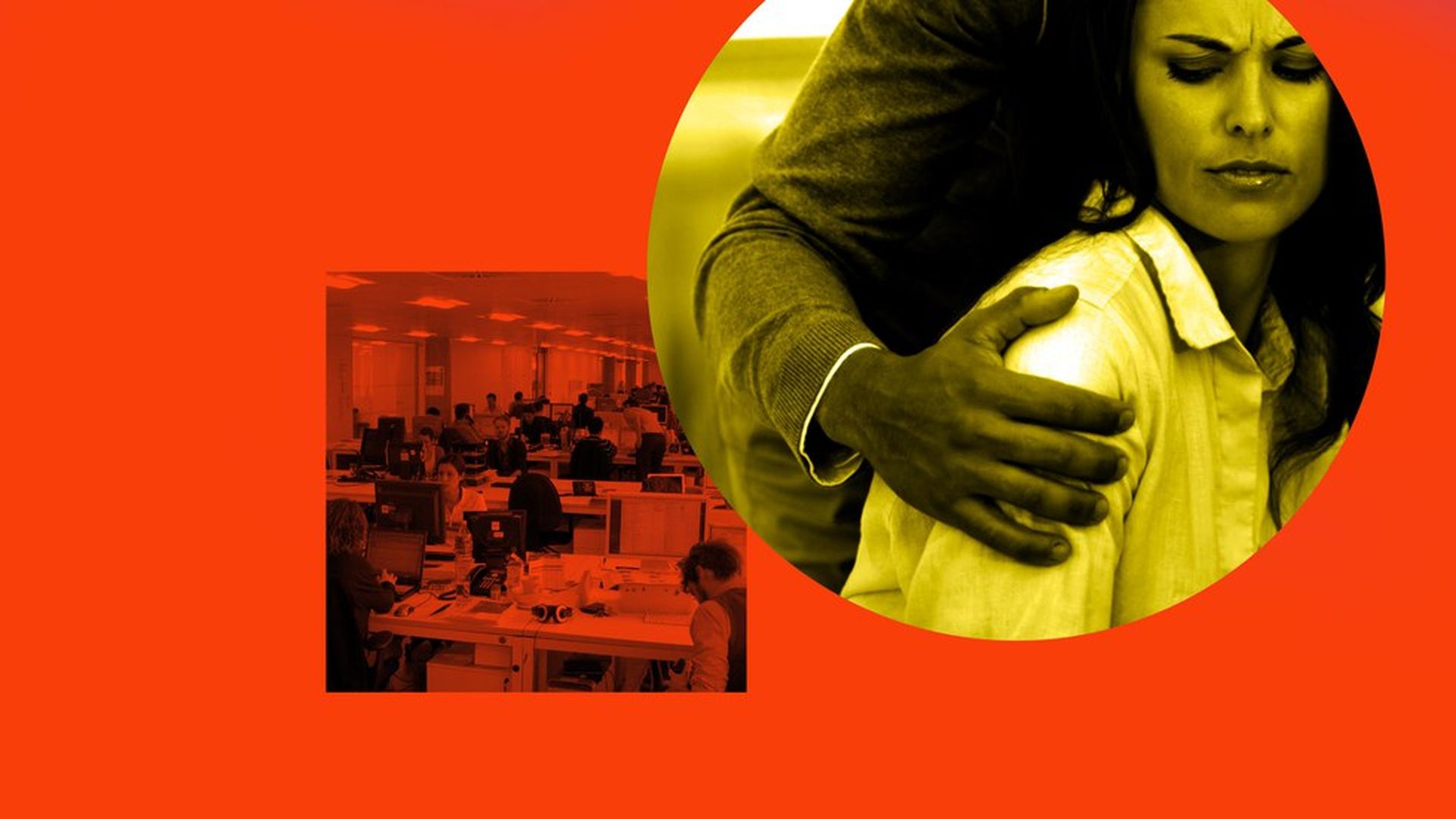 Axios' Kia has the skinny on how a 60-year-old state statute could help protect female entrepreneurs who are harassed by venture capitalists and other investors.
Details: Passed in 1959, the Unruh Civil Rights Act prohibits businesses in California from discriminating against potential patrons on the basis of race, gender, age, religion, and so on. Originally enacted as a way to combat discrimination against African Americans by business establishments, the law eventually became a central protection for people with disabilities.
Why it might help: Though it hasn't yet been tested in this particular situation in court, Joelle Emerson, founder of workplace diversity and inclusion consultancy Paradigm, says it could be a valuable tool as Silicon Valley works to re-calibrate its sexist culture.
Deeper look: Our video team caught up with Dan Primack on Friday for his take on Silicon Valley's sexual harassment problem.
https://www.axios.com/newsletters/axios-login-bb72b84a-a331-468c-b575-9fc7e334e1c4.html?chunk=3#story3
It's World Emoji Day 🎉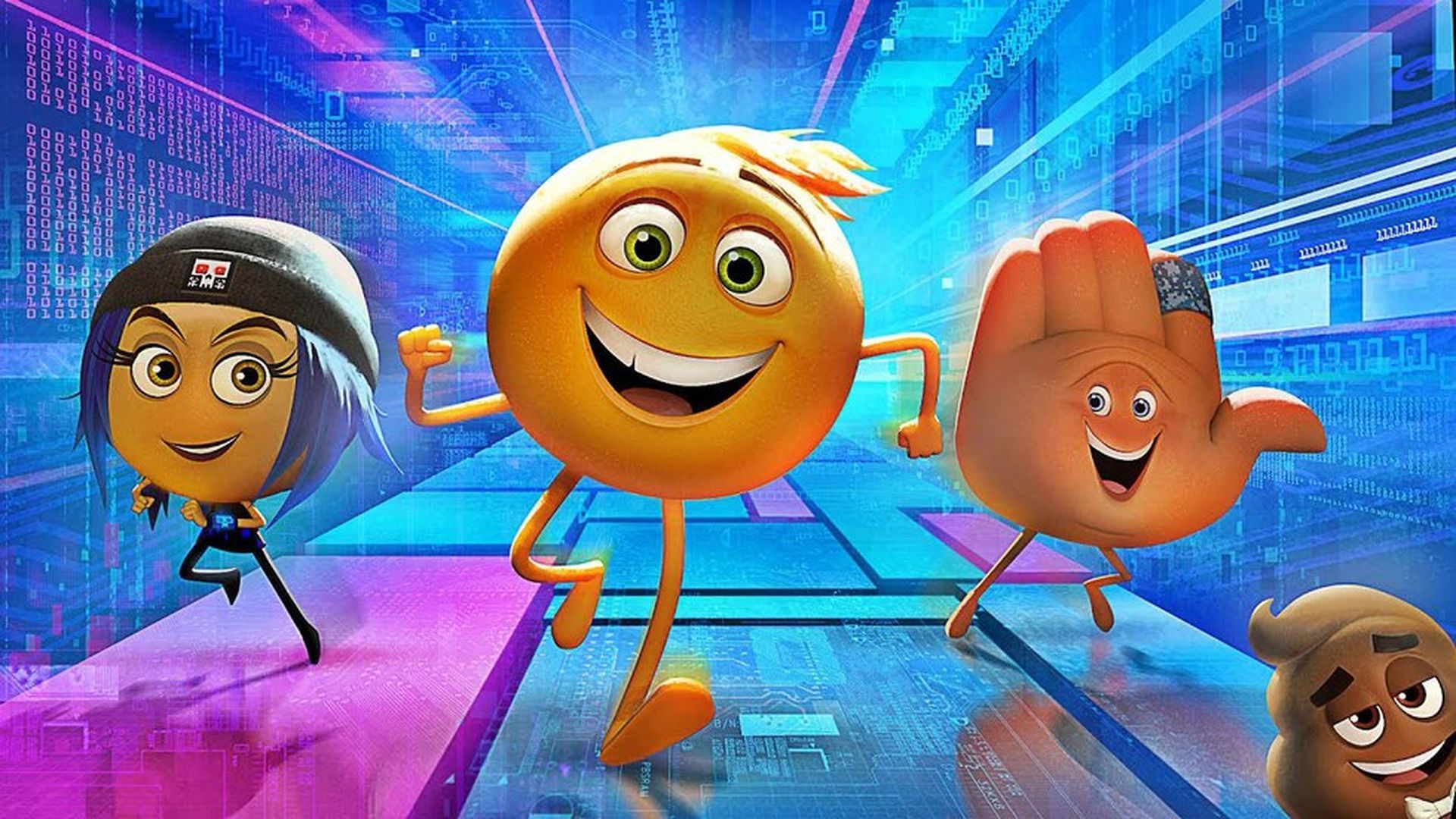 https://www.axios.com/newsletters/axios-login-bb72b84a-a331-468c-b575-9fc7e334e1c4.html?chunk=4#story4
https://www.axios.com/newsletters/axios-login-bb72b84a-a331-468c-b575-9fc7e334e1c4.html?chunk=5#story5