I'll be at Salesforce's TrailheadDX developer conference later today, interviewing Mark Hamill. So feel free to hit reply with your pressing Luke Skywalker questions.
https://www.axios.com/newsletters/axios-login-b8227e3d-bdac-469e-a90d-c615f6169268.html?chunk=0#story0
Media vs. Facebook: This time it's personal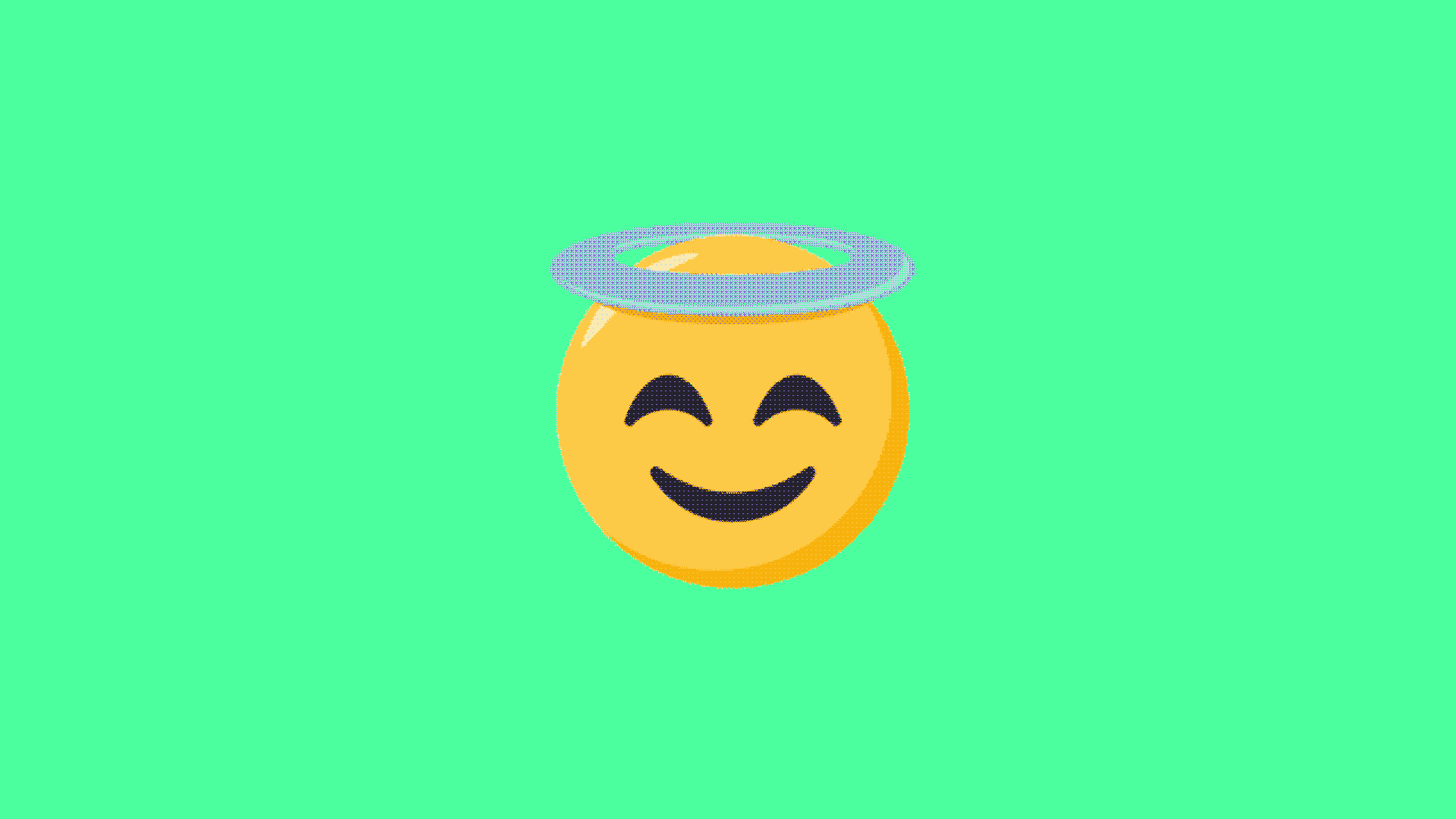 When you talk with Facebook executives, you tend to hear a few narratives: that the benefits of what they do outweigh the downsides, that they've already fixed much of what they are being criticized for, and that the media is out to get them for having hurt them financially.
Our new tech editor, Scott Rosenberg, has a piece taking a look at that last issue. He writes:
"Outrage over Facebook's misuse of user data and failure to rein in election fraud is real. But the zeal that media outlets bring to their Facebook coverage is personal, too. It's turbocharged because journalists, individually and collectively, blame Facebook — along with other tech giants, like Google, and the internet itself — for seducing their readers, impoverishing their employers, and killing off their jobs."
My thought bubble: There is certainly a case to be made that Facebook has taken a lot of advertising dollars that once went to news outlets. Personally I blame media companies for not changing with the times more than I do Facebook, but I am sure there are people in media — both executives and worker bees — that do hold Facebook responsible.
Of course resentment over lost revenue is only one factor at play here. Others include the journalistic ethos of holding large companies accountable for their misdeeds, reporters' natural preference for Davids over Goliaths, and the media's tendency to follow the herd. 
Go deeper: Read more from Scott here, including a good look at the history of media giants blaming the tech companies for eating their lunch.
https://www.axios.com/newsletters/axios-login-b8227e3d-bdac-469e-a90d-c615f6169268.html?chunk=1#story1
Tim Cook, Apple and the tough sell of privacy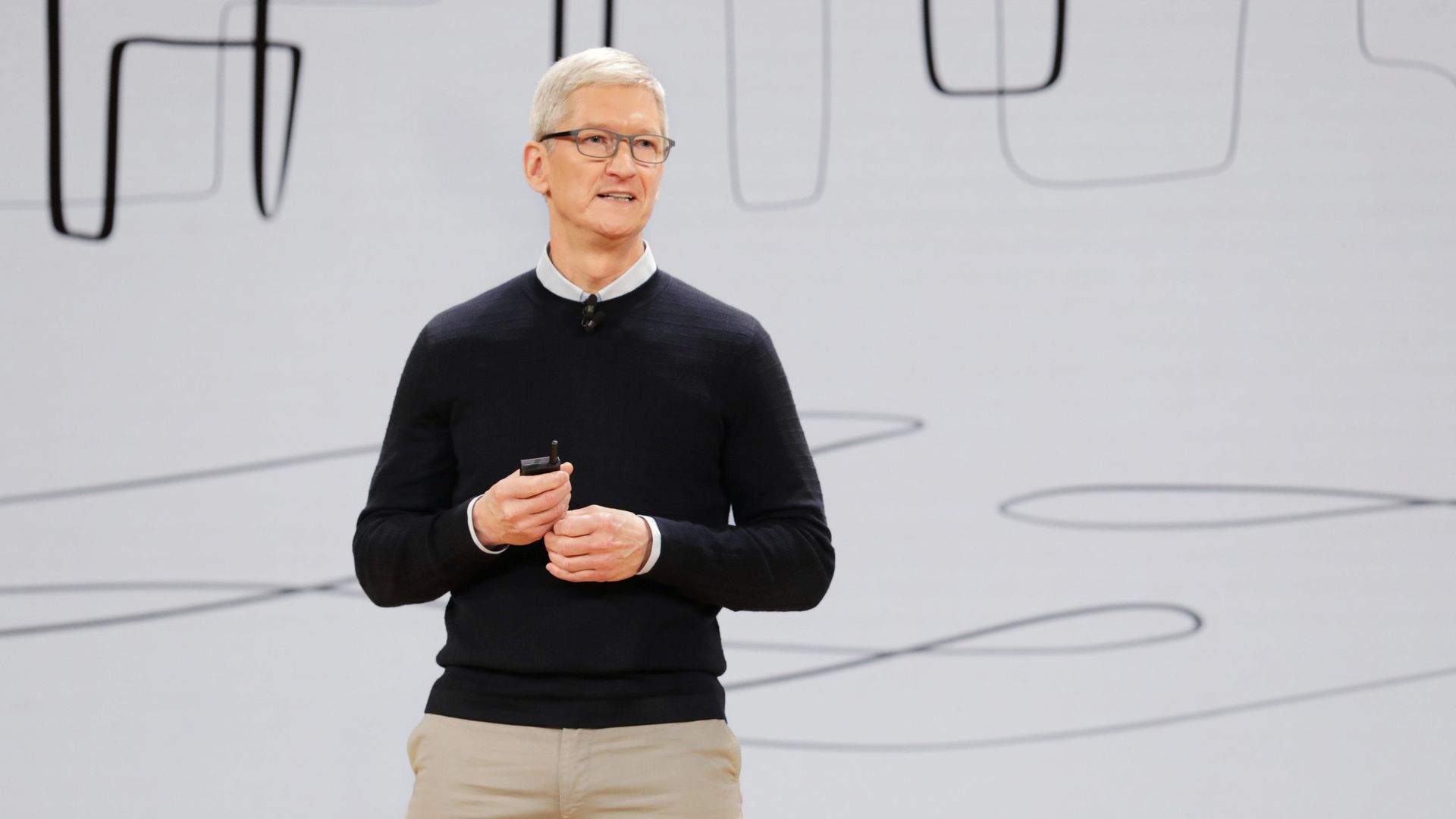 To the degree that people are concerned about the amount of data being collected by Big Tech, Apple would seem to be the big beneficiary. It gets its money from selling products (and to a lesser degree content and services) rather than through advertising.
It's a point CEO Tim Cook has been driving home, including during an interview on Wednesday with Recode's Kara Swisher, when he said:
"The truth is, we could make a ton of money if we monetized our customer — if our customer was our product. We've elected not to do that."
Not so fast: As well positioned as Apple is, it faces one big obstacle: Privacy tends to be a very tough sell.
Historically, people have gladly traded less privacy in exchange for greater utility and added features. Plus, privacy, like security, is tough to see — we pay attention to it only when it goes away.
Also, Apple isn't exactly in the same business as Facebook and Google. The iPhone might get some boost over Android if consumers start paying more attention to privacy. But Apple doesn't compete directly with Facebook or even with most of Google's online services.
Another possible winner: To the degree that consumers do shift toward favoring companies with stronger privacy protections, another potential beneficiary is Microsoft. While it does make money from advertising, its history of regulation has made the company more privacy focused than its rivals.
https://www.axios.com/newsletters/axios-login-b8227e3d-bdac-469e-a90d-c615f6169268.html?chunk=2#story2
DOJ faces uphill battle over encryption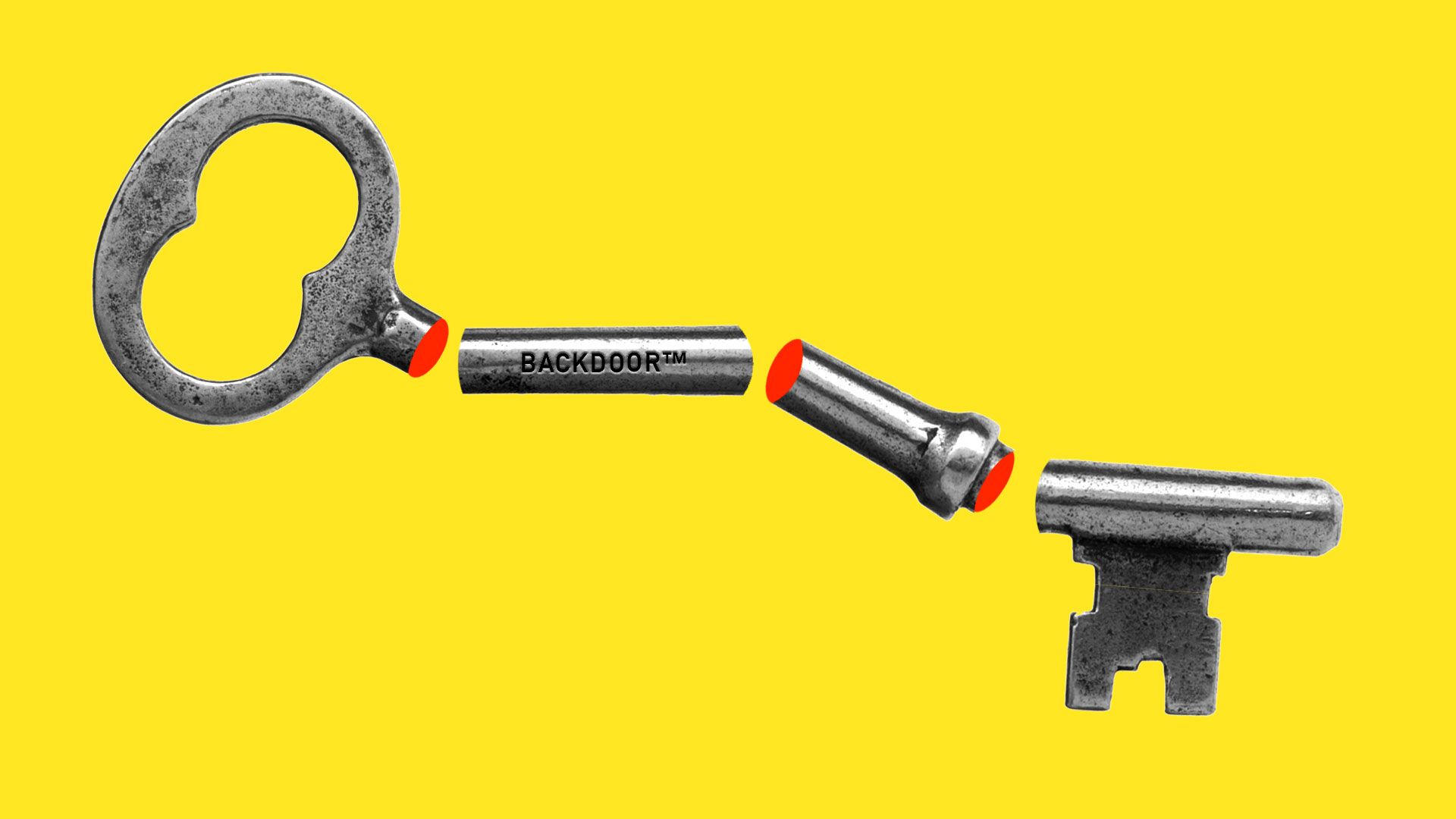 Law enforcement's ongoing battle to access encrypted data on devices is taking a strange turn: The Justice Department is simultaneously poised to push for new regulations for encryption while coping with a damaging report on how the FBI botched the DOJ's last regulatory push.
Why it matters: At least one congressman thinks the report might hinder any new effort to move encryption legislation through the House. It also gives plenty of ammunition to the already vocal critics of that legislation, including tech companies, security researchers and national security experts.
More: Joe Uchill dives into the issue further in Codebook, Axios' new twice-weekly cybersecurity newsletter. You can read the rest of his story here and you can sign up for Codebook here.
https://www.axios.com/newsletters/axios-login-b8227e3d-bdac-469e-a90d-c615f6169268.html?chunk=3#story3
Take Note
On Tap
Salesforce's TrailheadDX is taking place in San Francisco. (See above)
Trading Places
Otto Trucking co-founder Lior Ron is leaving Uber.
Cruise CTO (and former Uber manager) A.G. Gangadhar is leaving after just six months at the GM-owned autonomous car company. His hiring had been controversial from the get-go. At Uber, he was one of the managers referenced (though not by name) by Susan Fowler for not properly dealing with her complaints of sexual harassment.
Docker founder Solomon Hykes is leaving his post as company CTO, per GeekWire.
ICYMI
https://www.axios.com/newsletters/axios-login-b8227e3d-bdac-469e-a90d-c615f6169268.html?chunk=4#story4