I know that the days are supposed to be getting longer this time of year, but it feels like it's more true this year, and in more ways.
https://www.axios.com/newsletters/axios-login-b0b14bf0-ff8e-4ac4-9526-44ba0bf92c2e.html?chunk=0#story0
What Mark Zuckerberg did — and didn't — say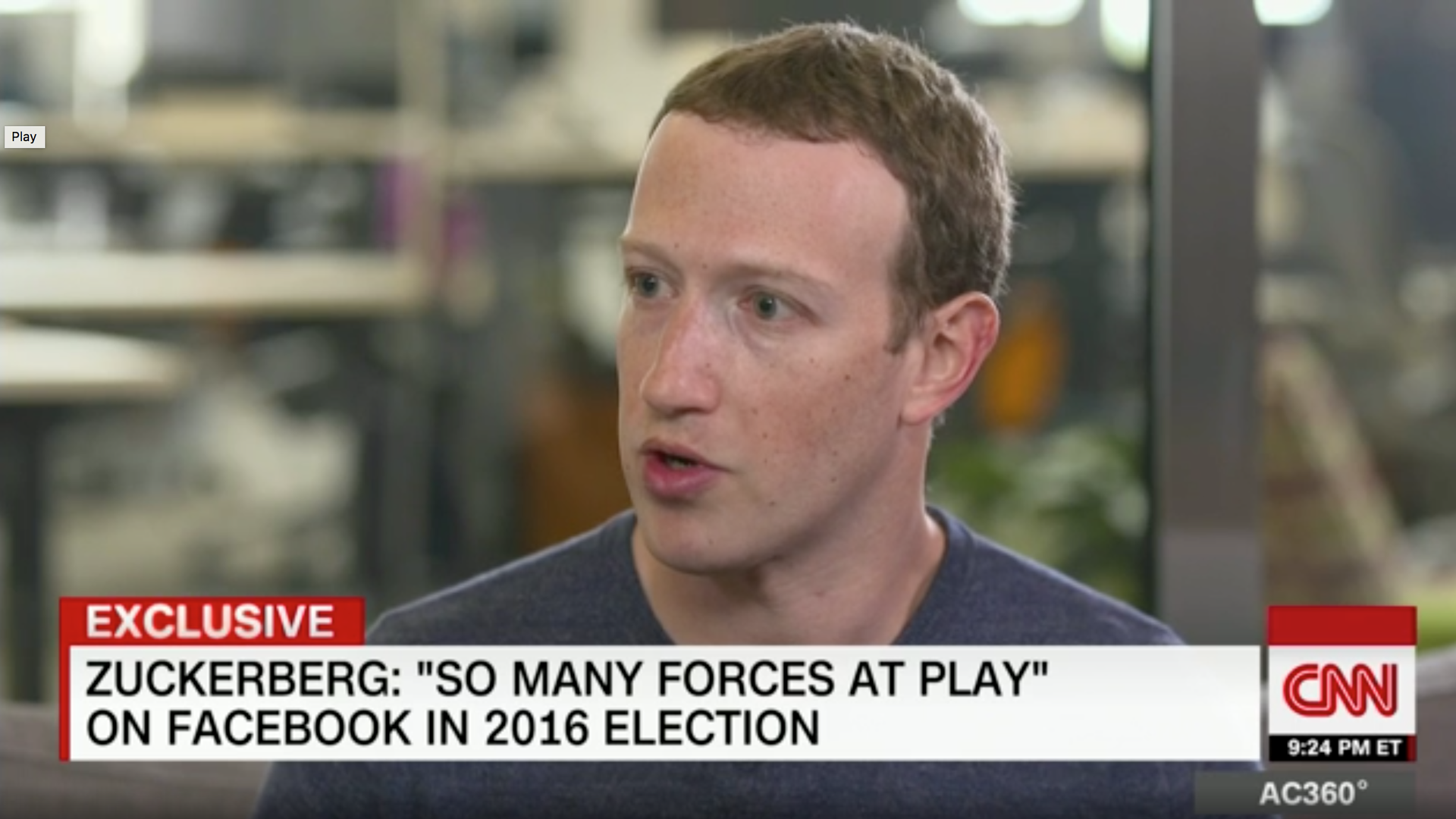 After staying silent for several days, Facebook CEO Mark Zuckerberg was everywhere Wednesday night, with stories posting on Recode, the New York Times and Wired just as a sit-down interview aired on CNN.
The appearances answered a few of the unanswered questions from his Facebook post earlier in the day. He finally apologized, for one, and also said he would be willing to appear before Congress. (More on that below).
4 big questions remain:
1) Why didn't Facebook notify users when it learned of the Cambridge Analytica issue?
Facebook said it would notify users in the future when it finds data was misused, but didn't say why it waited in this case.
2) How far is Facebook willing to go to give customers control of their data?
3) How safe is Facebook today?
The company made a bunch of changes several years back, especially around limiting how much access third party apps could have. But there were a lot of apps that had access to a lot of data for years.
Zuckerberg made it clear that the company doesn't even know whether there are other Cambridge Analyticas out there, adding that a forensic audit should help determine that.
4) Just what regulation is Facebook in favor of?
Zuckerberg said he isn't sure that Facebook shouldn't be regulated, but it will be interesting to see what proposals the company embraces and which ones it fights.
On CNN, Zuckerberg pointed to a pending political ad bill as the kind of thing he supports (which backers of the bill seized on).
Reality check: What about when regulators suggest broader measures to give people control of their own data, something that really impacts Facebook's bottom line?
Meanwhile: Also worth a read is this tweetstorm from World Wide Web creator Tim Berners-Lee.
https://www.axios.com/newsletters/axios-login-b0b14bf0-ff8e-4ac4-9526-44ba0bf92c2e.html?chunk=1#story1
Zuck's caveat: "If it's the right thing to do"
One of the first big headlines out of Zuckerberg's interviews Wednesday was that he was willing to appear before Congress.
Yes, but: There was a big caveat — Zuckerberg noted that he would happily testify "if it's the right thing to do."
"What we try to do is send the person at Facebook who will have the most knowledge about what Congress is trying to learn," he added. "So, if that's me, then I am happy to go. What I think we found so far is that typically, there are people whose whole job is focused on an area."
The reaction: That didn't sit too well with some on Capitol Hill. After watching the interview on CNN, one congressional aide texted:
"By his standard, GM would have sent a mid-level engineer instead of Mary Barra when it turned out their ignition switches were killing people."
https://www.axios.com/newsletters/axios-login-b0b14bf0-ff8e-4ac4-9526-44ba0bf92c2e.html?chunk=2#story2
Former officials: FTC unlikely to be swayed
Two former Federal Trade Commission consumer protection enforcers say Facebook's response to the Cambridge Analytica scandal won't be enough to keep federal investigators at bay, David McCabe reports.
What's happening now: Facebook is facing a reported FTC probe, investigations by multiple state attorneys general, and questions from officials in Europe. These are due to allegations that Cambridge Analytica illicitly gathered Facebook user data through a contractor and may not have deleted it when it told Facebook it had.
Of note, Facebook had reached an agreement with the FTC in 2011 to keep certain privacy promises to users.
What they're saying: The former officials, who raised early concerns to the Washington Post about Facebook violating that privacy pact, told Axios they didn't think these steps would stop the hammer from coming down on the social network.
"Just because they make changes moving forward doesn't mean they can't be investigated or sued for what they did before," said Jessica Rich, who stepped down early last year as the head of the agency's Consumer Protection Bureau.
She added: "I would put the odds high that there is some enforcement action that occurs by the FTC. And I would put the odds at virtually 100 percent that between the states and the European countries there's some action against Facebook for this incident and the underlying practices that it reveals."
David Vladeck, who led the Bureau when Facebook signed the agreement, said, "No, these changes are salutary, helpful and long overdue, but I don't think that they will deter the FTC from imposing a very substantial civil penalty on Facebook should the Commission find, as I expect it will, that Facebook violated the consent decree with the FTC."
Yes, but: The FTC has not always been interested in aggressive enforcement against technology companies — and Republicans leaders of the agency can be especially wary of going after big business. The agency also lacks a permanent leader, since President Trump's nominee to chair it has yet to be confirmed by the Senate.
https://www.axios.com/newsletters/axios-login-b0b14bf0-ff8e-4ac4-9526-44ba0bf92c2e.html?chunk=3#story3
Fed up, Congress make it easier to sue social giants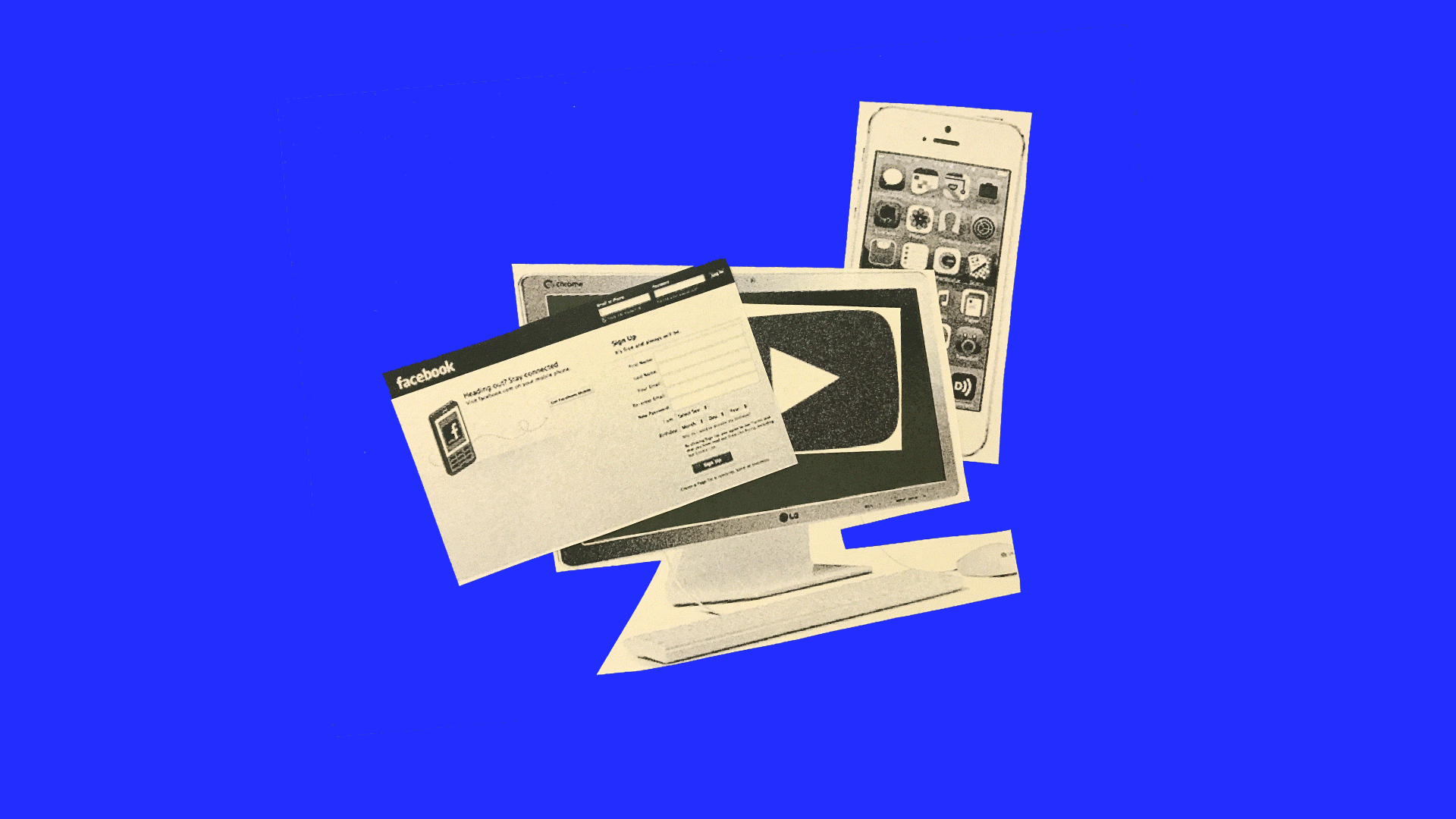 An anti-sex-trafficking bill headed for Trump's desk makes it easier to sue platforms like Facebook and Google's YouTube under a narrow set of circumstances. But it could also provide a template for a larger crackdown on malicious content, David McCabe reports.
Between the lines: Lawmakers aren't ready to entirely scrap the protection — known as Section 230 — that shields websites and platforms from being sued over content posted by users. But they're warming to the idea of using it as leverage to put pressure on web and social media firms in specific cases.
What we're hearing:
Sen. Ron Wyden, who co-wrote the protections in the '90s, said web firms need to take some responsibility. "230 gave you a lot of flexibility to do a great deal to protect public interests in terms of what's being posted, and if you don't use it, you better believe this isn't going to be the only bill," Wyden told reporters.
"When they were a nascent industry they received special statutory carve outs and special dispensation from the Congress and that made sense — but you're now looking at a mature industry," Sen. Brian Schatz said.
California Sen. Kamala Harris said she was open to examining the protections: "I'd be interested in seeing what would be proposed specifically."
Be smart: Republicans drive the legislative agenda, and they remain wary of attempts to create blanket regulations for social media, including increasing their legal liability.
https://www.axios.com/newsletters/axios-login-b0b14bf0-ff8e-4ac4-9526-44ba0bf92c2e.html?chunk=4#story4
Video released of fatal Uber self-driving car crash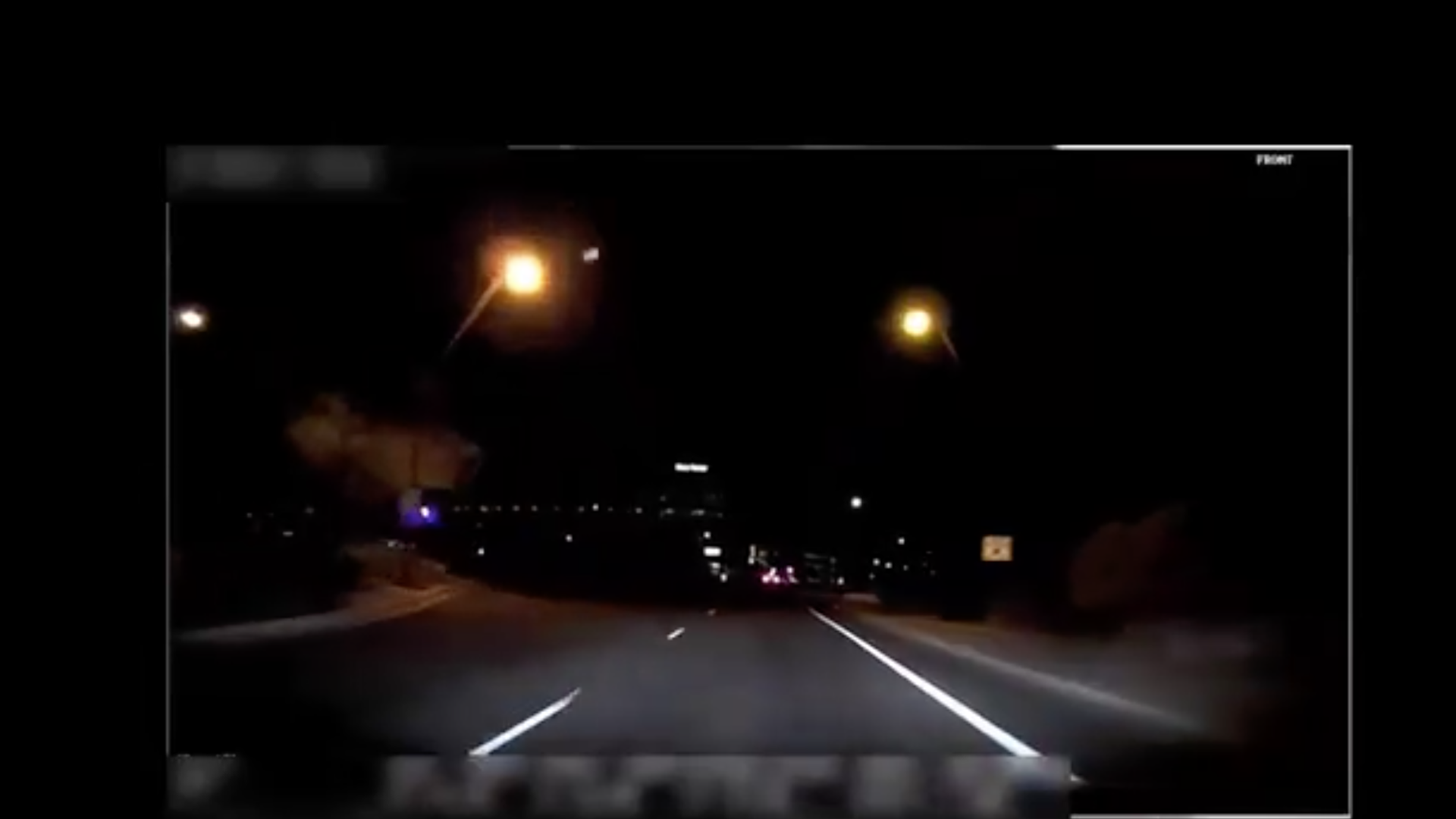 A video of the self-driving car crash in Arizona was released on Wednesday, showing the internal and external camera recordings.
The video can be found here. (Warning: It's a disturbing watch)
What Uber is saying: "The video is disturbing and heartbreaking to watch, and our thoughts continue to be with Elaine's loved ones. Our cars remain grounded, and we're assisting local, state and federal authorities in any way we can."
What the local police are saying: "Tempe Police Vehicular Crimes Unit is actively investigating the details of this incident that occurred on March 18th. We will provide updated information regarding the investigation once it is available."
What others are saying: Much of the discussion centered on two things.
The car, equipped with Lidar which is supposed to see things in the dark, not only didn't avoid the crash, but didn't appear to slow at all.
The safety driver appears to be looking down in much of the video.
But, but but: The Tempe police chief said earlier this week that it would have probably been impossible for any driver to have stopped in time.
***
Separately, at an Axios event this morning, Nevada Sen. Catherine Cortez Masto said safety has to be a key component of new technological advances as they transform U.S. cities, including autonomous driving.
https://www.axios.com/newsletters/axios-login-b0b14bf0-ff8e-4ac4-9526-44ba0bf92c2e.html?chunk=5#story5
Take Note
On Tap
Opening arguments in AT&T's trial vs. the DOJ over its Time Warner merger are scheduled for this morning (delayed from yesterday due to the snow).
Game Developer Conference continues in San Francisco.
Trading Places
Luxury consignment site The RealReal is announcing two big hires today: Former Walmart e-commerce supply chain SVP Jun-Sheng Li is joining as COO, while former Affirm and Amazon sales executive Len Eschweiler will be chief revenue officer.
Uber rescinded an offer to ex-Amazon voice-shopping VP Assaf Ronen to become its product chief, according to Recode, after it learned that he had left Amazon earlier than he had told the company,
Twitter chief information security officer Michael Coates is leaving the company. Meanwhile, Michael Zalewski, a top information security engineer at Google, also announced Wednesday that he is leaving. (And Facebook information security chief Alex Stamos is also said to be planning an exit.)
ICYMI
https://www.axios.com/newsletters/axios-login-b0b14bf0-ff8e-4ac4-9526-44ba0bf92c2e.html?chunk=6#story6
After you Login
Not sure if this will act as a respite or further stoke your tech dystopia fears, but I give you, a Furby organ.