https://www.axios.com/newsletters/axios-login-ad9a2f65-eece-43b9-b8e9-c1a17e854168.html?chunk=0#story0
1 big thing: Facebook struggles to simplify privacy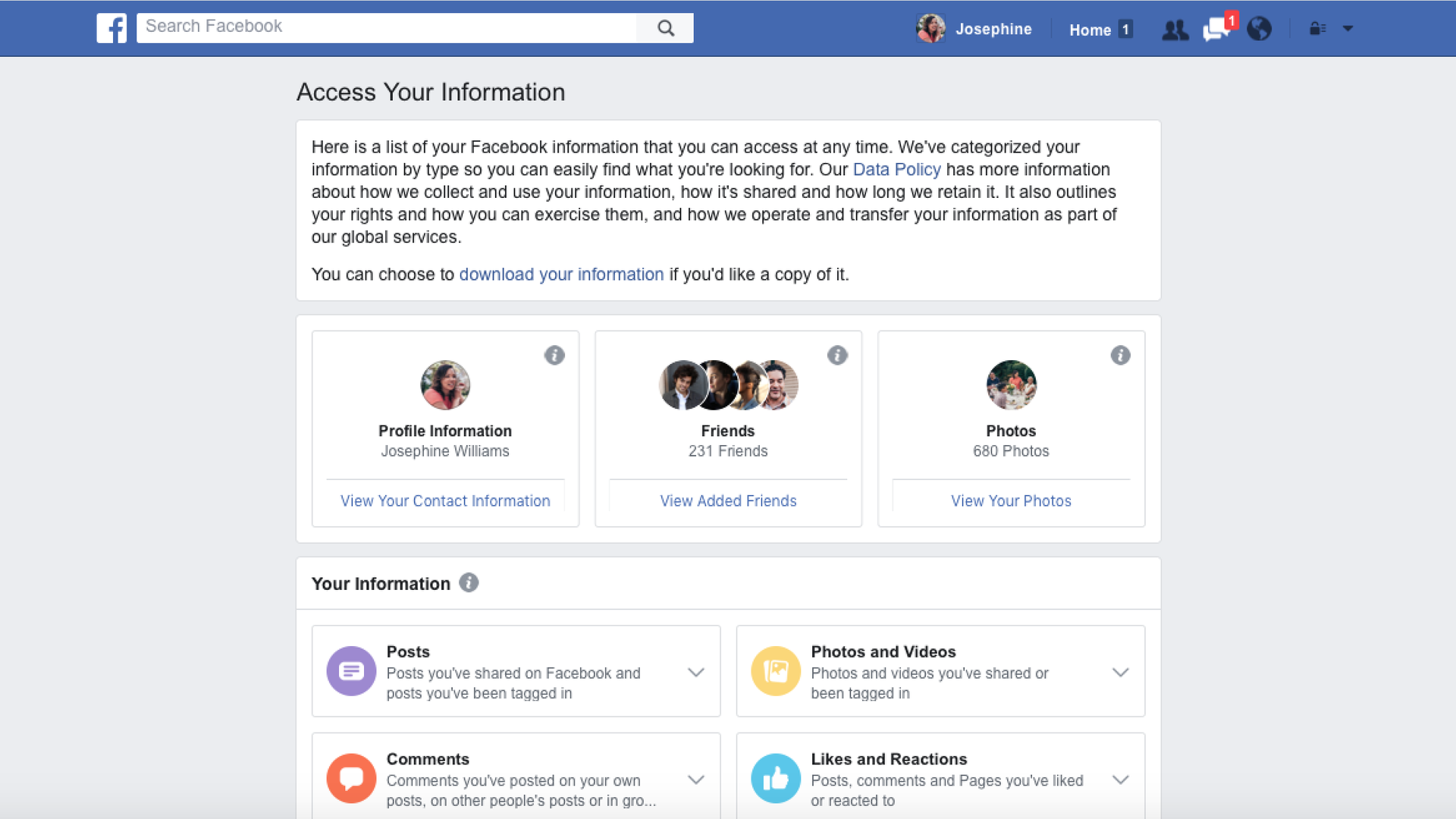 Facebook last night showed off a number of new privacy options it's making in order to comply with GDPR, the new European data protection laws.
The new settings are being made available globally, although the timeline will vary. European users will start to see the changes this week, with people in the U.S. and elsewhere getting the new options "in the coming weeks and months."
Yes, but: Even as Facebook is willing to take some incremental steps toward greater privacy and user control of personal data, it still seems to stumble in its implementation. In part, that may be because its business still depends on people being willing to share as much information as possible.
The changes:
Consumers can view personal data by category — posts, comments, messages, photos, and so on — and choose which type of information they wish to download.
Customers can also choose whether Facebook can use data acquired from others as part of their ad targeting.
Facebook will remind people if they have made a political or religious affiliation as part of their profile and offer them the option to delete that information.
Users in Europe will for the first time be able to turn on face recognition, if they want.
The shortcomings:
In most cases it takes just one click to agree to share information, while saying no to an option requires a person to click through at least one more "manage settings" page.
For teenage users, new rules require parental consent for certain features. But Facebook allows teenagers to designate any Facebook user or email address as their parent, rendering such consent dubious.
While Facebook talks a great deal about giving users more choice, too often the choice is still a binary one of whether to share or not.
The bottom line: This isn't the end of Facebook's privacy changes, just the ones related to GDPR. The question is whether all the changes will be enough to keep existing users on the site and stave off further regulation.
Meanwhile: As the new European rules come into effect, legislators in the U.S. are still weighing what fresh rules might make sense here. Axios' David McCabe has a look at some of the options under consideration.
https://www.axios.com/newsletters/axios-login-ad9a2f65-eece-43b9-b8e9-c1a17e854168.html?chunk=1#story1
2. How not to check your Facebook privacy settings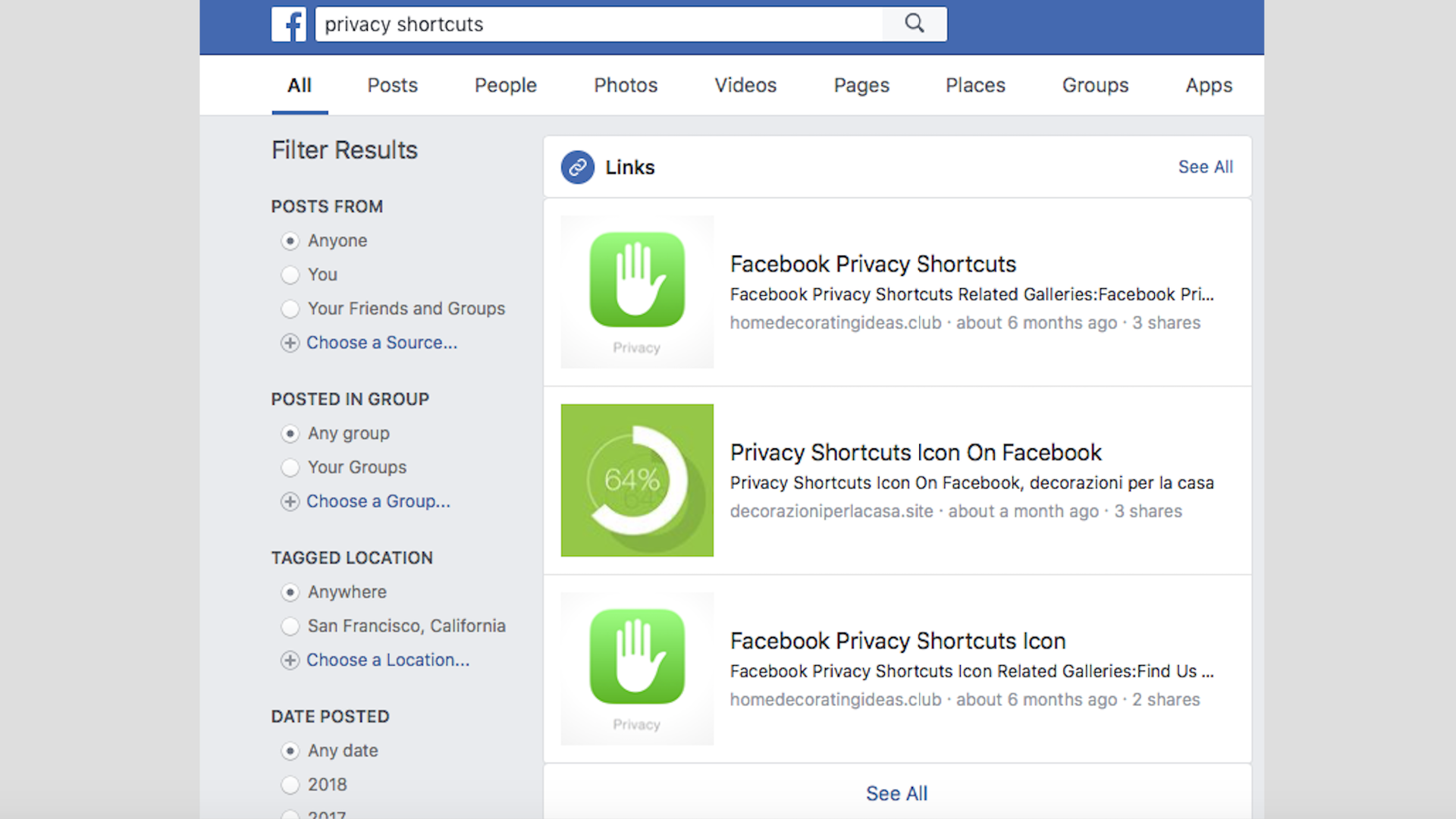 With all the discussion of the GDPR-inspired changes, I decided it was time to do Facebook's privacy shortcuts for myself. It turns out it isn't as simple as just typing "privacy shortcuts" into Facebook's main search bar.
Doing so brings up, among other things, a collection of spammy ads (see above). Facebook says it's looking into the issue.
The right way: To get to Facebook's actual privacy shortcuts from a mobile device, look for the three bars in the bottom right hand corner of the screen. Scroll to the bottom and under settings there's a link to privacy shortcuts. From a desktop browser, click on the circle with a question mark in the top right corner.
Quick take: This should be easier, and should certainly be accessible by typing "privacy shortcuts" into the search bar.
https://www.axios.com/newsletters/axios-login-ad9a2f65-eece-43b9-b8e9-c1a17e854168.html?chunk=2#story2
3. Security conference displays diversity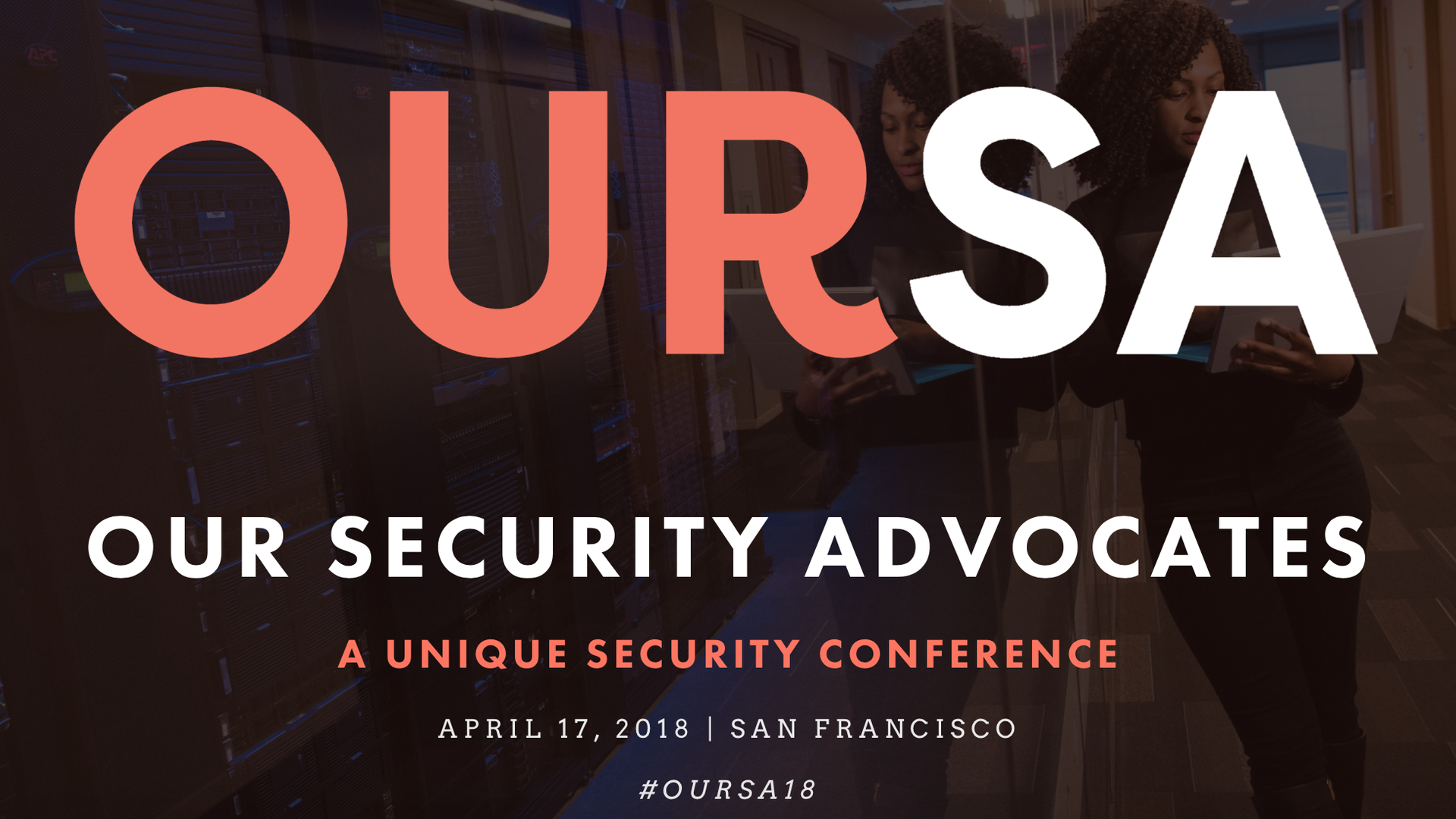 In response to the annual RSA conference's initial dearth of female keynote speakers, a group of security experts set out to show one can hold a meaningful security conference that also happens to be diverse. Yep, it turns out you can, reports Axios' Kia Kokalitcheva, who attended the daylong event.
Focus: In contrast to RSA's mostly vendor-centric conversation, OURSA brought up digital rights, surveillance, bias in security systems and designing software with privacy in mind, along with discussions of what it means to be a woman in tech and cybersecurity.
And speakers didn't shy away from the uncomfortable: University of Washington assistant professor Anna Lauren Hoffman discussed the bias in various systems that can harm transgender users, while the ACLU's Nicole Ozer didn't sugarcoat how the government can exploit social media infrastructure to find undocumented immigrants.
Facebook: The social media giant's recent controversies around user privacy was a popular topic of discussion.
Several speakers were skeptical of CEO Mark Zuckerberg's comments during his congressional testimony last week, while others reiterated a common point that the company wouldn't be making changes if it wasn't prompted by Europe's GDPR regulation. 
Of note, Facebook chief security officer Alex Stamos is among OURSA's organizers.
So will OURSA be back next year? "Hopefully, we won't have to," organizer and Uber head of security communications Melanie Ensign told Axios. In other words: Other conferences now have an example to follow.
https://www.axios.com/newsletters/axios-login-ad9a2f65-eece-43b9-b8e9-c1a17e854168.html?chunk=3#story3
4. Supreme Court grapples with online tax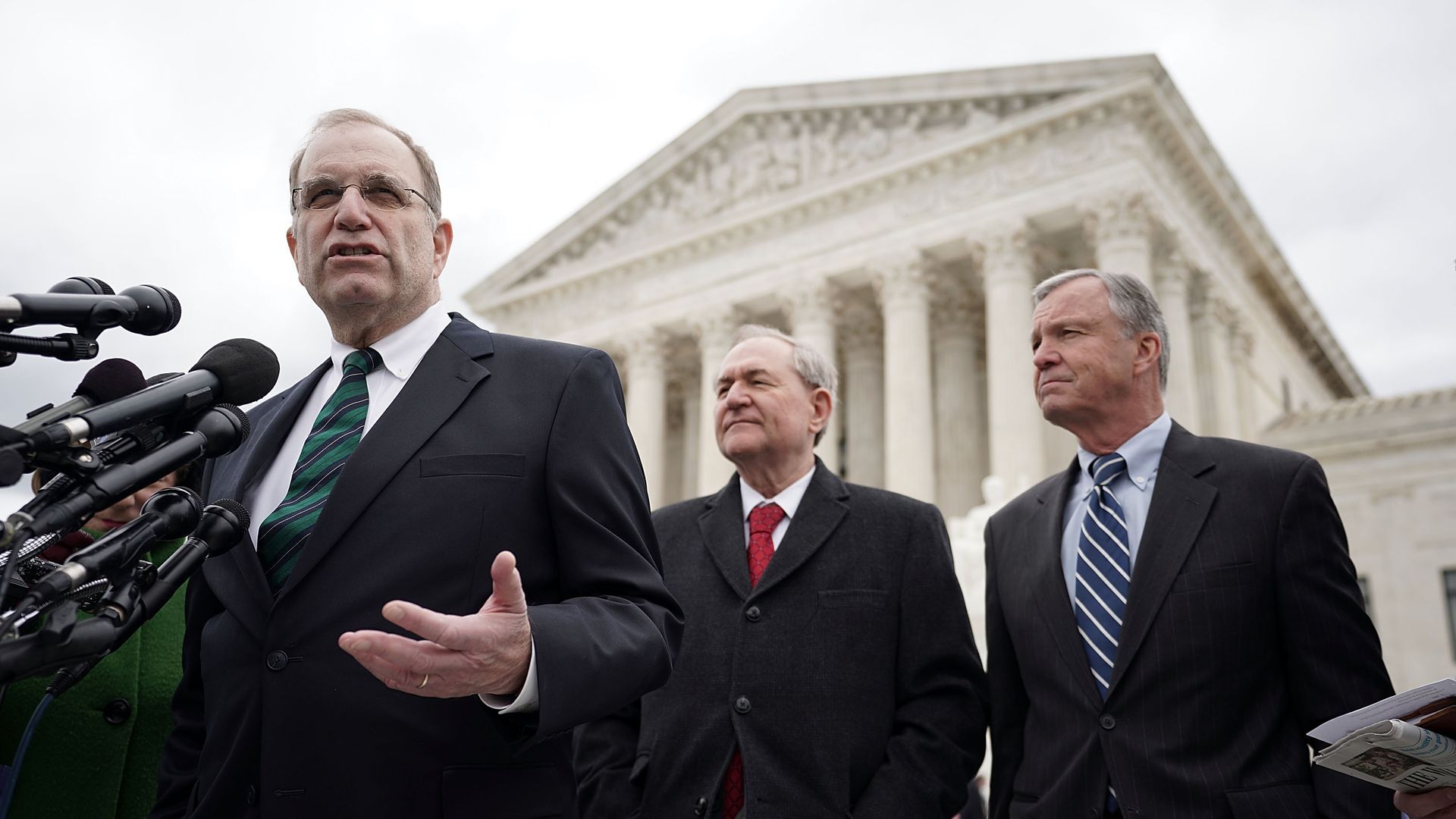 Supreme Court justices seem split on whether to allow state governments to collect sales tax from online retailers, Axios' Kim Hart reports. It's a move that would drastically change long-standing interstate e-commerce rules.
Why it matters: It's one more example of the Supreme Court grappling with the collision of existing legal precedent and the realities of the tech-driven economy.
Driving the news: In the case before the high court Tuesday, South Dakota sought to overturn established rules that only allow states to require retailers to collect sales taxes if they have a physical presence there. Online retailers Wayfair and Overstock say changing the rules would force online retailers to deal with a confusing patchwork of state tax laws.
My thought bubble: I wonder where President Trump stands on this, given his disdain for Amazon. If only there were some sort of microblogging site where he could offer up his opinion in a few hundred characters.
https://www.axios.com/newsletters/axios-login-ad9a2f65-eece-43b9-b8e9-c1a17e854168.html?chunk=4#story4
5. Take Note
On Tap
RSA Conference continues in San Francisco.
Trading Places
Mignon Clyburn is stepping down from the FCC.
Globetouch named former Verizon executive Marni Walden as chair of its board of directors.
Blockchain has hired former Goldman Sachs sales executive Breanne Madigan to be its head of institutional sales and strategy.
ICYMI
https://www.axios.com/newsletters/axios-login-ad9a2f65-eece-43b9-b8e9-c1a17e854168.html?chunk=5#story5