It's not every day you get face to face with the robot who will take your job. So yeah, yesterday was special. Also, I made my 50,000th tweet, which I am pretty sure says some not so good things about me.
https://www.axios.com/newsletters/axios-login-acd5407e-0d3b-4203-9219-cabc41970b2b.html?chunk=0#story0
What will be your job in a robot-filled world?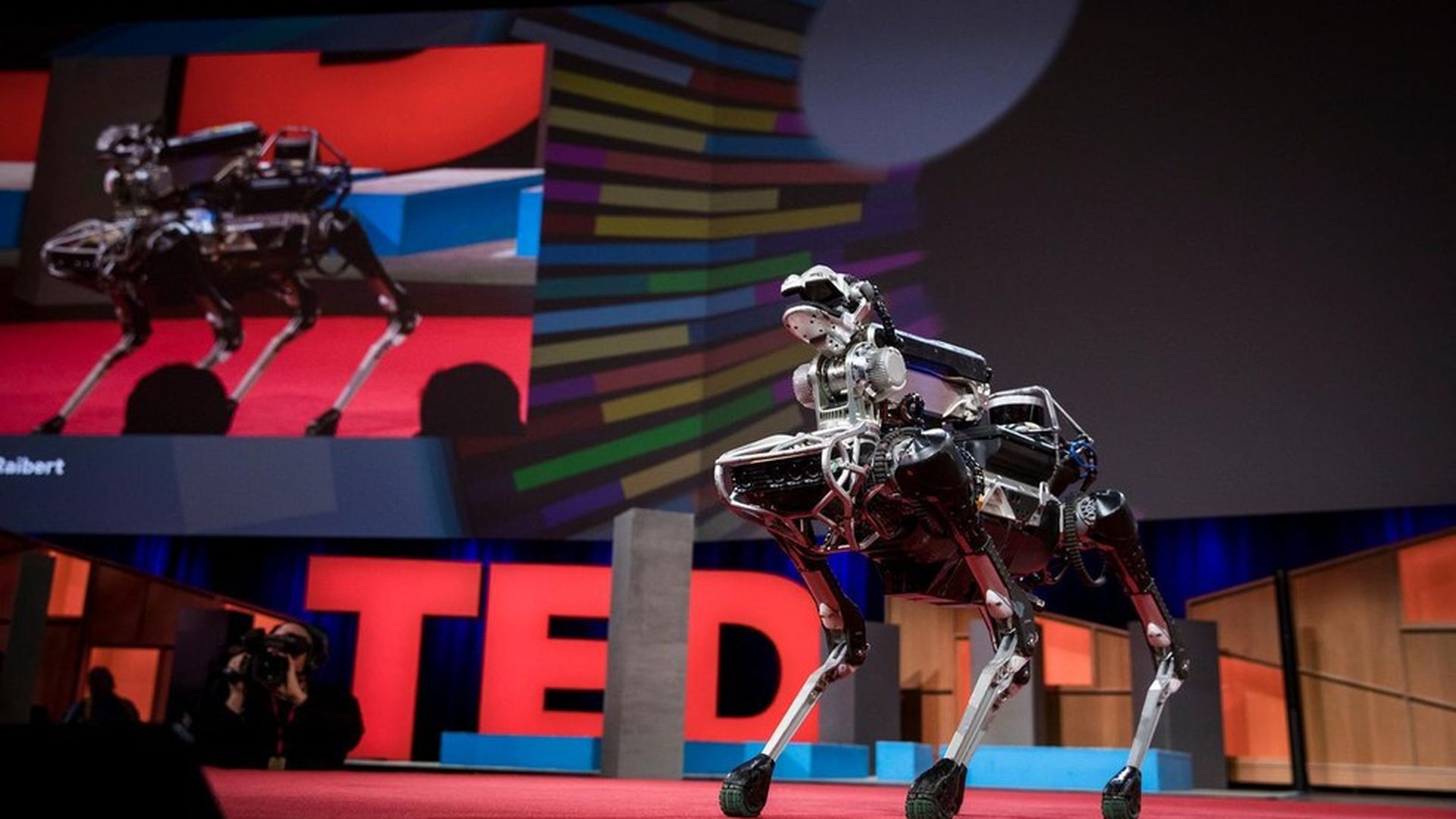 The question isn't whether robots and artificial intelligence will reshape the workforce, but what things will look like and how humans will fare.
An early session at TED yesterday, "Our robotic overlords," featured Boston Dynamics showing where robots were headed and Apple's Tom Gruber and others talking about the possibilities for AI. But I was more intrigued by the second session, billed as "The human response."
I wanted to hear what ideas the TED conference speakers had on how humans should react. Not surprisingly, there was a lot of talk about a minimum basic income, a widely talked about idea for dealing with mass job disruption. And the CEO of Patreon spoke about how popular artists can earn the equivalent of a salary through crowdsourced funding.
Still, that leaves me wondering what will happen to the bulk of the workforce. Even if guaranteed basic income were to become reality, that seems more of a safety net than an end goal. What does the future look like for the masses that want to work, but aren't musicians or artists?
Is it that we can't envision the jobs of the future or that they just won't exist? TED didn't leave me any clearer on the answer.
But, I did become up close and personal with one of the job killing robots. Check out this piece for a video of Boston Dynamics' Spotmini robot mingling with TED guests.
https://www.axios.com/newsletters/axios-login-acd5407e-0d3b-4203-9219-cabc41970b2b.html?chunk=1#story1
At least we are finally getting flying cars
It was also a big day for flying cars. Uber detailed its plans at a conference in Dallas, while the Larry Page-backed Kitty Hawk talked about its prototype in a talk at TED.
Uber wants to have prototype "flying taxis" ready to demonstrate by 2020 and is partnering with a bunch of companies including the cities of Dallas and Dubai as well as series aircraft technology companies including Embraer and Bell Helicopter. It also hopes to charge no more than its current UberX rate of $1.32 per passenger per mile, and potentially lower costs over time.
Kitty Hawk, meanwhile, aims to sell its ultralight aircraft by the end of the year. The upside is you don't need a pilot's license, but the downside is it is only designed to fly in uncontested areas over fresh water.
"Your flying dreams are potentially a lot closer than you think," Kitty Hawk's Todd Reichert told the TED crowd (which probably included many of those most likely to plunk down money for the device, whose price hasn't been announced.)
Reichert said the goal is to to expand the range beyond the current 15 miles and to allow flying in more areas, but acknowledged the former will require improvements in battery technology while the latter means working closely with regulators.
"I realize we are not in the Jetsons yet, but this is the first step," he said.
https://www.axios.com/newsletters/axios-login-acd5407e-0d3b-4203-9219-cabc41970b2b.html?chunk=2#story2
Publishers flock to Snapchat Discover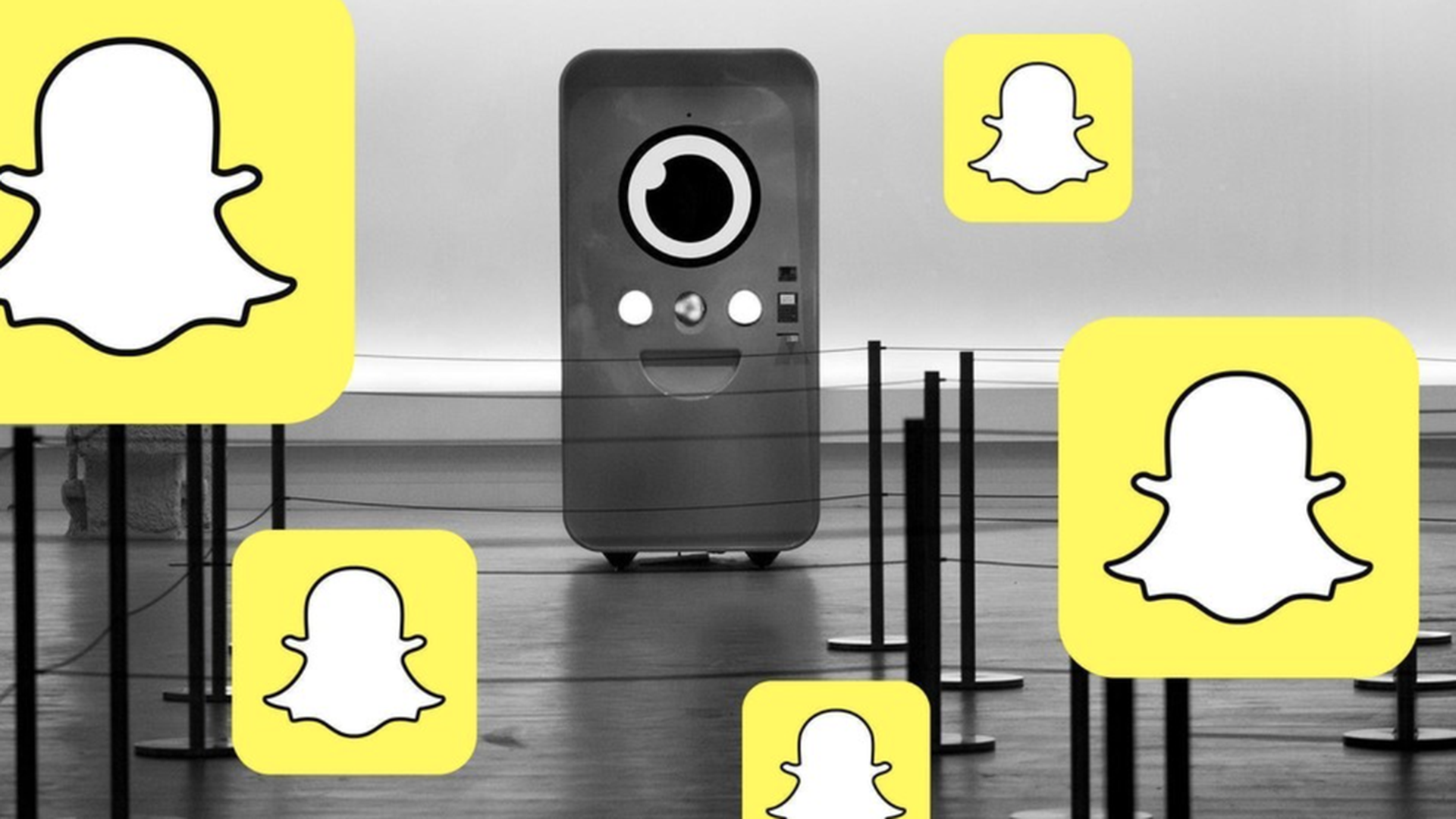 https://www.axios.com/newsletters/axios-login-acd5407e-0d3b-4203-9219-cabc41970b2b.html?chunk=3#story3
Pai courts conservatives ahead of net neutrality fight
FCC chairman Ajit Pai has been courting conservative allies before he announces his strategy today to roll back the FCC's net neutrality rules, David reports. Vocal defenders of his plan will give him some cover against the anticipated onslaught of opposition.
Meanwhile, progressives are mobilizing: The accelerators Y Combinator and Techstars gathered signatures from more than 800 startups for a letter released today supporting the current rules, and Democratic lawmakers have already announced press calls to push back on Pai's plan.
https://www.axios.com/newsletters/axios-login-acd5407e-0d3b-4203-9219-cabc41970b2b.html?chunk=4#story4
Take Note
On Tap: Twitter reports earnings, TED continues in Vancouver and there is a Senate confirmation hearing for Makan Delrahim, President Donald Trump's pick for top antitrust enforcer at the Justice Department.
Trading Places: GoPro has added Susan Lyne, founder and President of AOL-backed investment fund BBG Ventures, to its board of directors.
ICYMI: An appeals court knocked down Anthony Levandowski's effort to use the Fifth Amendment to avoid turning over documents Waymo is seeking in its trade secrets theft case against Uber...Radio giant iHeartMedia anticipates it may not make it to next year without filing bankruptcy...and, speaking of robots, police in Mountain View arrested a man they accuse of being drunk and knocking down one of their "crime-fighting" robots.
https://www.axios.com/newsletters/axios-login-acd5407e-0d3b-4203-9219-cabc41970b2b.html?chunk=5#story5