Login is off next week for the Thanksgiving holiday, but be sure to check Axios.com for breaking tech news, and we'll be back after we recover from our turkey coma.
Prospect of "extreme vetting" software raises many concerns
On the one hand, using software to automate the task of doing background checks on immigrants has its appeal. Perhaps software could find patterns humans couldn't or help free up limited human resources to work on other tasks.
Yes, but: Letting computer algorithms decide who can come to the U.S. could also pave the way for codified discrimination. Those concerns have prompted more than 100 technologists and civil liberties groups to sign one of two letters urging the Department of Homeland Security's Immigration and Customs Enforcement (ICE) unit to drop its "Extreme Vetting Initiative." The government has asked for proposals, with a goal of picking a vendor by next year.
Reactions: "There is no technology that can accurately and effectively make the determinations ICE is looking to make, especially not without discriminatory results," Center for Democracy & Technology policy analyst Natasha Duarte told Axios.
What's more, she said, it's not even clear that the government knows what technology is out there in terms of both capabilities and limitations.
"ICE seems to be relying on vendors to tell them how they should be using automated technologies," Duarte said. "That means companies have a tremendous responsibility to be accurate and honest about what their technology can and can't do so that it doesn't end up being misused for discriminatory ends."
The bigger picture: It's not just future plans that have groups worried, though. Already the government is scraping information from social media.
Many of those who signed one of the letters also spoke up on Twitter, saying the government's effort amounts to a "#DigitalMuslimBan."
Here are some of the other voices on this:
Amnesty International: "The US government wants to use algorithms to automatically decide if immigrants will be 'positively contributing members of society'. #DigitalMuslimBan is inaccurate and discriminatory."
ACLU's Matt Cagle: "The government cannot be allowed to spy on social media & deploy biased algorithms against immigrants."
Leadership Conference on Civil and Human Rights: "Experts agree: @DHSgov's #DigitalMuslimBan will be inaccurate and biased. It's a high-tech smokescreen to ramp up deportations, and civil rights organizations are speaking out."
The housing battle in East Palo Alto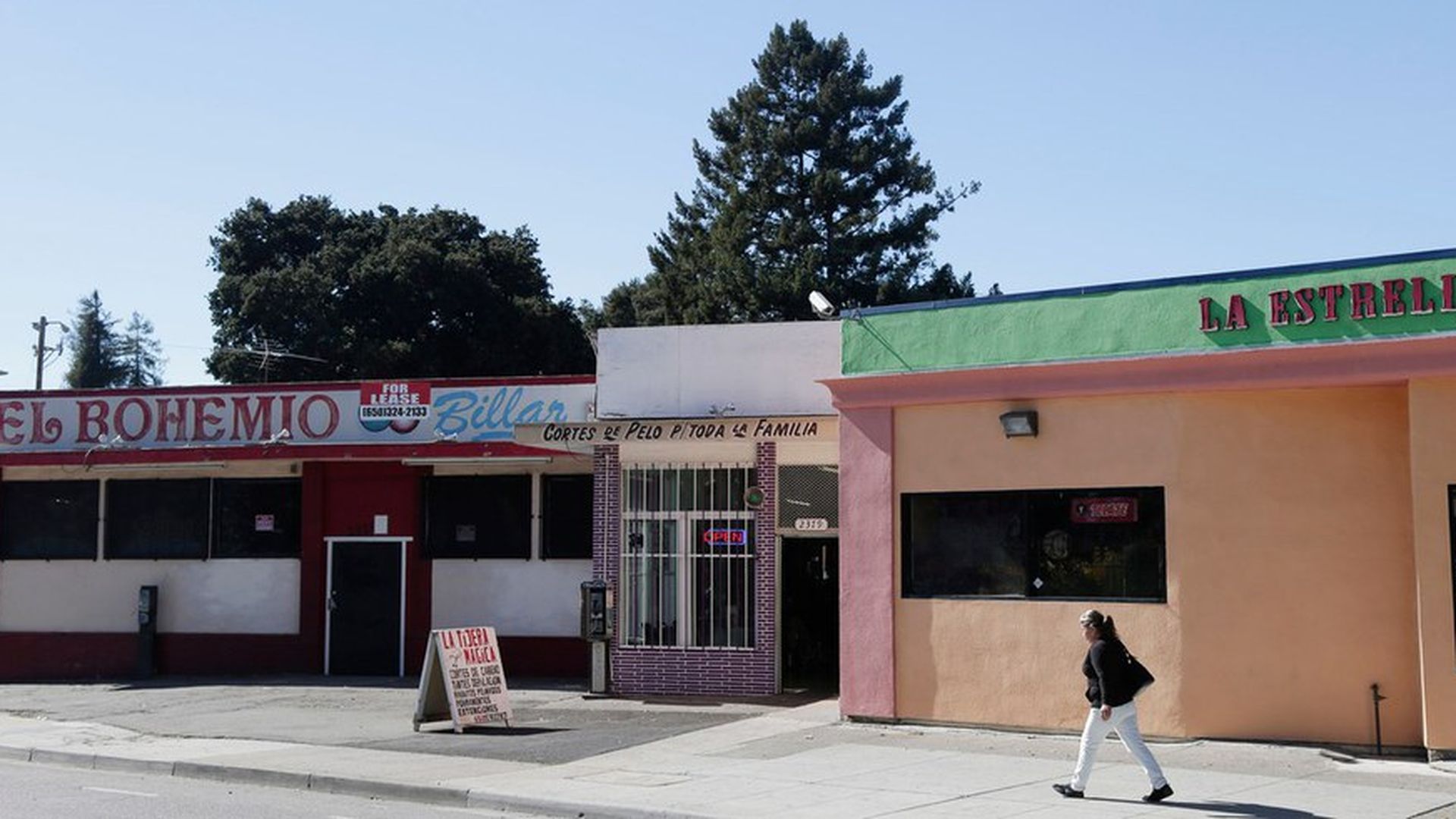 The latest fight over Bay Area housing costs is at the future site of a school being funded by Mark Zuckerberg and his wife, Priscilla Chan. The Mercury News reports:
"City officials ordered a dozen RVs out of a single, flood-prone residential street Wednesday, igniting protests from residents and social service agencies concerned about a crackdown on the new mode of low-income housing in the Bay Area. The city said some residents were illegally dumping sewage from their vehicles, creating a health hazard soon to be exacerbated by expected rain storms… Protesters claimed the city did not give the residents enough time to pack up and leave."
The street is the future location of The Primary School, which was founded by Chan to provide children's medical care and education under one roof. Construction isn't expected to start for more than a year. "The Primary School was not aware of these actions prior to yesterday and has had no engagement with the city on this matter," said a spokesperson for the school, which currently operates elsewhere. "We are actively supporting...families affected by this change."
Opponents of the city's actions seized on the Zuckerberg connection. "Mark Zuckerberg has tried to play good PR through Chan Zuckerberg Initiative projects," tweeted writer Ju-Hyun Park. "But in order to build his school, Mark Zuckerberg is evicting homeless children and their families."
Notable stat: 58% of kids in the relevant school district, which serves K-8, are either homeless or in unstable housing, per superintendent Gloria Hernandez-Goff. That's up from 25% at the start of the last school year.
These children are neighbors to many tech companies. It's just a 12 minute drive from the school district to Facebook HQ and 20 minutes to the Googleplex.
Flashback: "RVs booted out of Latham Street in Mountain View"
​Antitrust chief's comments sound ominous for AT&T-Time Warner
The Justice Department's top antitrust cop laid out some clues about his merger philosophy — and it doesn't bode well for AT&T's proposed $85 billion takeover of Time Warner, notes Axios' Kim Hart.
Both companies have pushed for "behavioral remedies" — in other words, conditions to prevent specific anticompetitive behaviors by merging companies — to address antitrust concerns.
Don't hold your breath: In a speech yesterday DOJ antitrust chief Makan Delrahim said such fixes are more like temporary band-aids and hard to enforce. He was critical of specific deals approved with behavioral conditions, like Comcast/NBCU, Google/ITA and LiveNation/TicketMaster.
"I believe the [DOJ] should fairly review offers to settle but also be skeptical of those consisting of behavioral remedies or divestitures that only partially remedy the likely harm," he said.
Instead: He made it clear he prefers "structural" solutions, which would usually involve selling off major assets.
"Behavioral remedies often require companies to make daily decisions contrary to their profit-maximizing incentives, and they demand ongoing monitoring and enforcement to do that effectively," he said. "It is the wolf of regulation dressed in the sheep's clothing of a behavioral decree."
Between the lines: In this case, a structural fix could involve divestitures of Turner (the owner of CNN) or DirectTV, which has been floated in press reports. Both those assets are key to AT&T's plan for a content and delivery powerhouse.
Immelt says he wasn't "ready" to lead Uber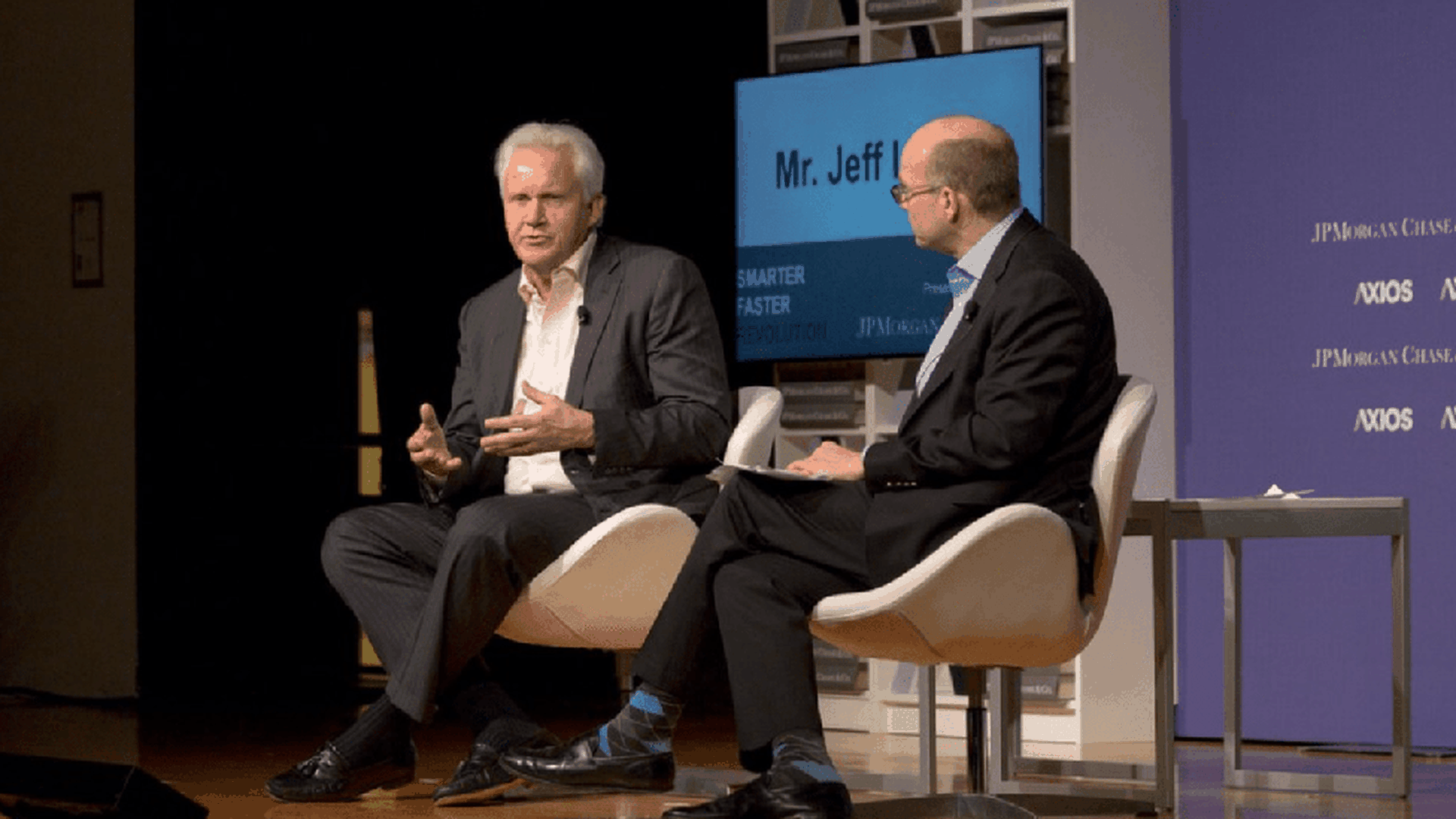 Former GE CEO Jeffrey Immelt said he's ok with not getting picked to be CEO of Uber. "At the end of the day I wasn't really ready for something that visible, that intense," Immelt said at an Axios "Smarter Faster Revolution" event at the University of North Carolina.
He said Uber is based on a "seminal" idea but an open question remains: "Can you take this thing that's an amazing idea and turn it into a fantastic business, a profitable business?"
Digital media struggles to survive technology's chokehold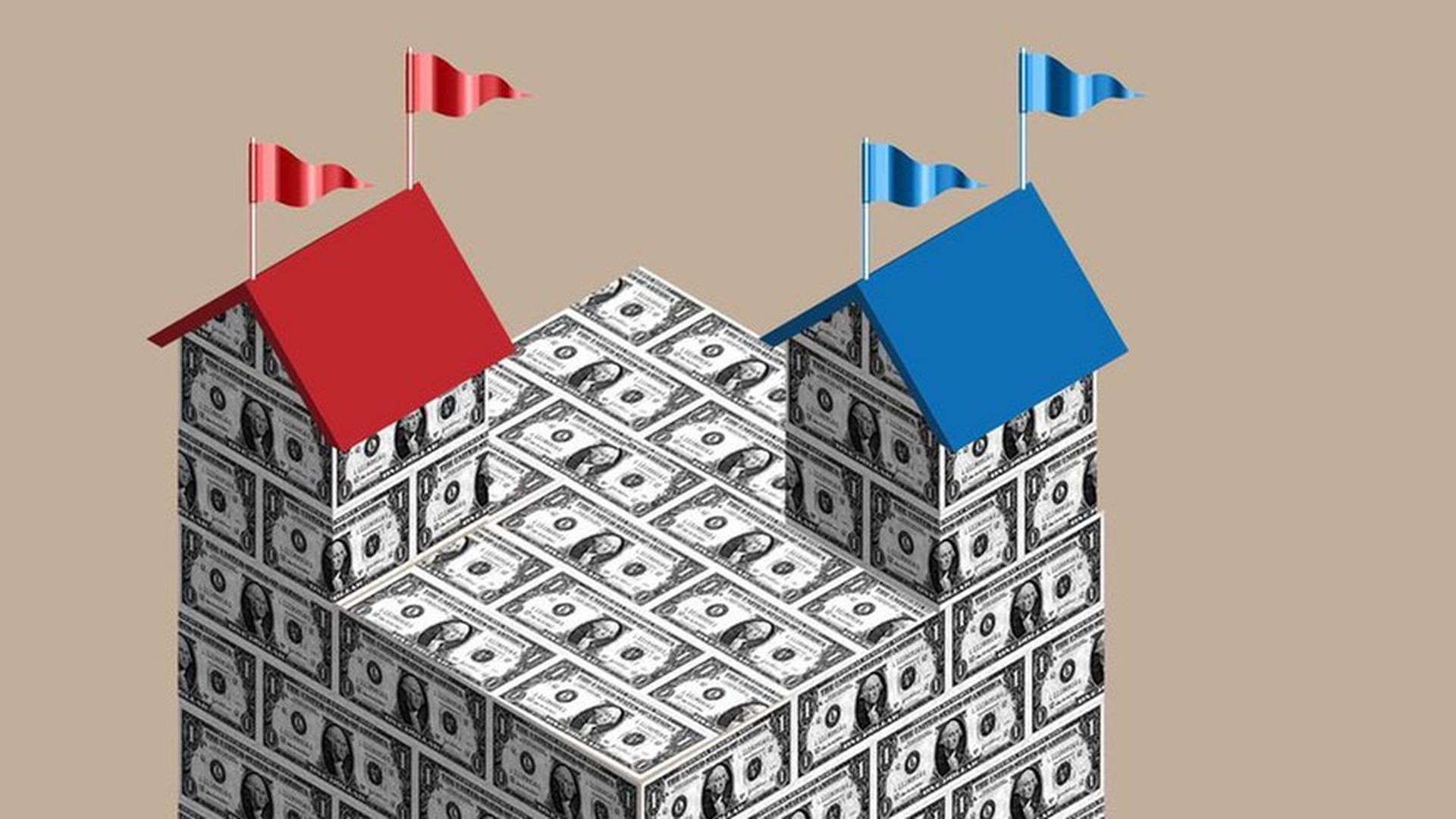 The economic strains of technology on the entire media landscape are intensifying. Weeks after Google and Facebook announced record earnings, some of the biggest players in digital media are still struggling to hit revenue projections, make profit or grow, Axios' Sara Fischer reports.
Why it matters: Tech giants, aided by decades of minimal regulation, have scaled to the point at which they are able to adjust their advertising models and adapt to consumer demands faster than most media companies can keep up with.
Sara has more here.
Take note
On tap: I'm going to Legoland with the family. Ninja-go!
Trading places: Denise Young Smith is leaving Apple after two decades at the company, most recently as head of its diversity efforts. She's headed to become an executive-in-residence at Cornell, while Apple has hired Deloitte principal Christie Smith to head its diversity and inclusion work...Former AT&T wireless chief Glenn Lurie has taken a new gig as CEO of Synchronoss. "Synchronoss was the trusted partner for AT&T on the first iPhone launch," Lurie told Login. "Since then I've seen Synchronoss evolve and expand to a global leadership position in cloud, messaging and digital transformation products."
ICYMI: In a vote split along party lines, the FCC decided to lift media ownership limits and move forward on an effort to cap the amount it spends to subsidize cell phone and internet service for low-income households. (Meanwhile, Axios' David McCabe reports that FCC chairman Ajit Pai has had limited direct contact with those who receive that Lifeline service.)...Airbnb bought two companies, including one that specializes in accommodations for those with disabilities...Less than two weeks after it emerged that Disney and Fox had been in talks about a combination, reports surfaced that Verizon and Comcast may also be interested...StitchFix raised $120 million in its IPO, but sold fewer shares (and at a lower valuation) than it had hoped, CNBC reports...Williams-Sonoma is paying $112 million for Outward, a 3D and augmented reality company, per Recode...Elon Musk rolled out his new electric semi-truck last night that he says will travel 500 miles on a charge.
After you Login
My flight yesterday was 20 minutes late and that was practically considered on time. In Japan, meanwhile, authorities apologized because a train left 20 seconds ahead of schedule.
Happy early Thanksgiving to all and let me just say how thankful I am to all of you for reading each day. Especially those of you who make it to the bottom!