Just another reminder that Login will be off next week. So feel free to set your alarm two minutes later all next week. But be sure to check out Axios.com/technology to get your tech fix throughout the day. Kia, David, and Kim will be holding down the fort. I'll be trying to see if I can go without checking work email on my phone.
https://www.axios.com/newsletters/axios-login-a5902ff6-a04d-4a62-9bb3-1af8604e603c.html?chunk=0#story0
The incredibly isolating device that connects us all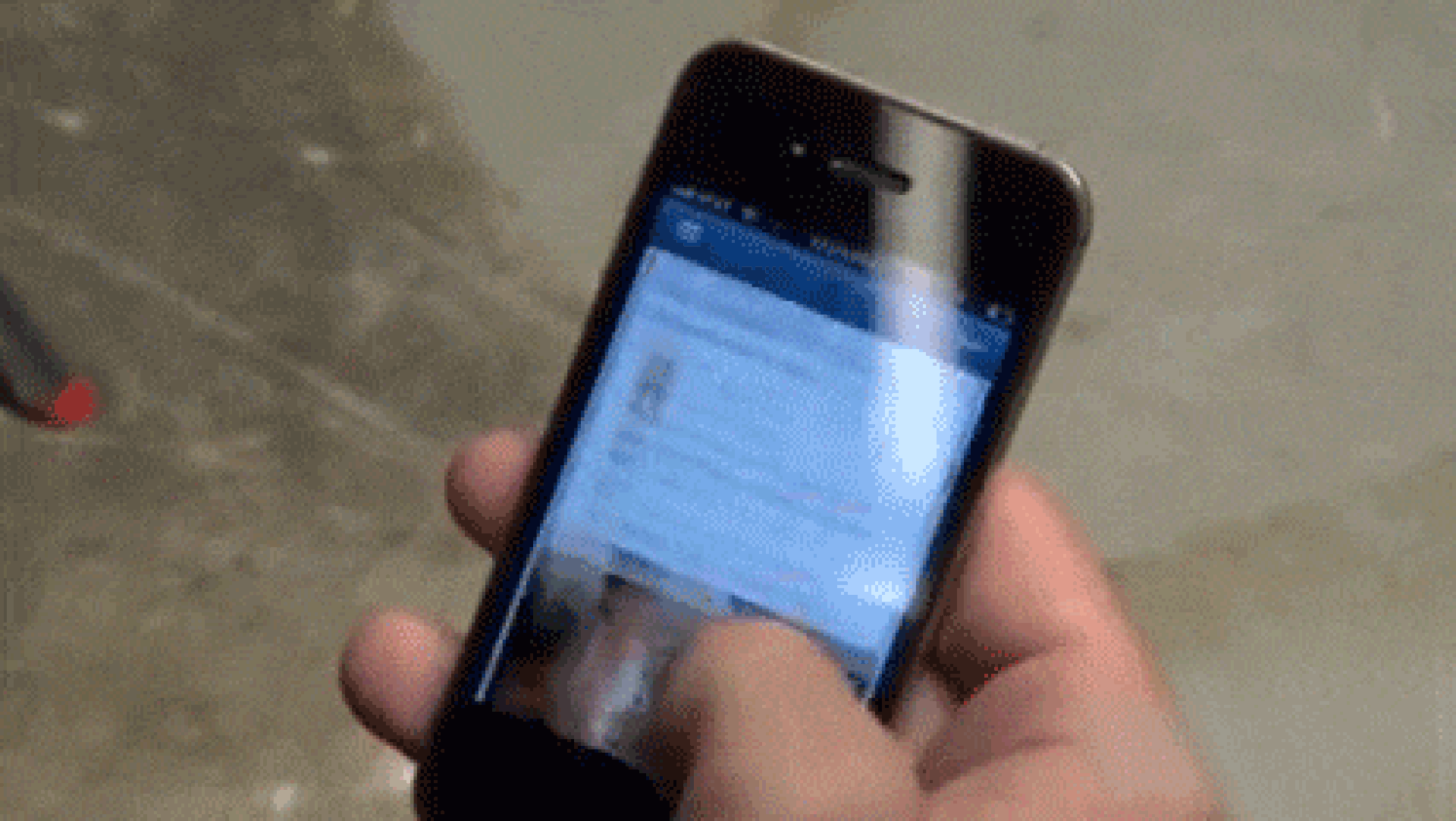 Do smartphones connect us to others or lead to greater isolation?
Of course the answer is both. A new article in the Atlantic is highlighting the negative potential — isolation, depression, and increased risk of suicide. And those issues should not be glossed over.
But let's not forget that smartphones also help young people find dates, share photos, and realize they aren't the only one like themselves.
It's also worth remembering that this question isn't unique to the smartphone. The same concerns were raised about PCs, video games, and televisions.
So what are we to do? We need to assess the technology we (and our children) use with our eyes wide open. We can choose what apps to install and when to press the power button.
Before I get comfy on this soapbox, I know I am guiltier than most of living life with my head down in a smartphone. I'm addicted to email, check Twitter constantly, and play Pokémon Go most of the rest of the time.
But I'm also learning to notice when that's not serving me. Sometimes it's a little voice inside me that tells me to put the phone down. Sometimes it's the voice of my four-year-old.
I'm trying to do a better job of listening to both. Is checking Twitter making me feel better, or worse? What would happen if I waited until after dinner to check my email? Are those pictures I am taking right now helping me capture the moment or keeping me from living in it?
As an experiment: I'm deleting work email from my phone on my upcoming weeklong vacation. I'll let you know how it goes. After I get back.
https://www.axios.com/newsletters/axios-login-a5902ff6-a04d-4a62-9bb3-1af8604e603c.html?chunk=1#story1
Bitcoin's new popularity forces an embrace from Coinbase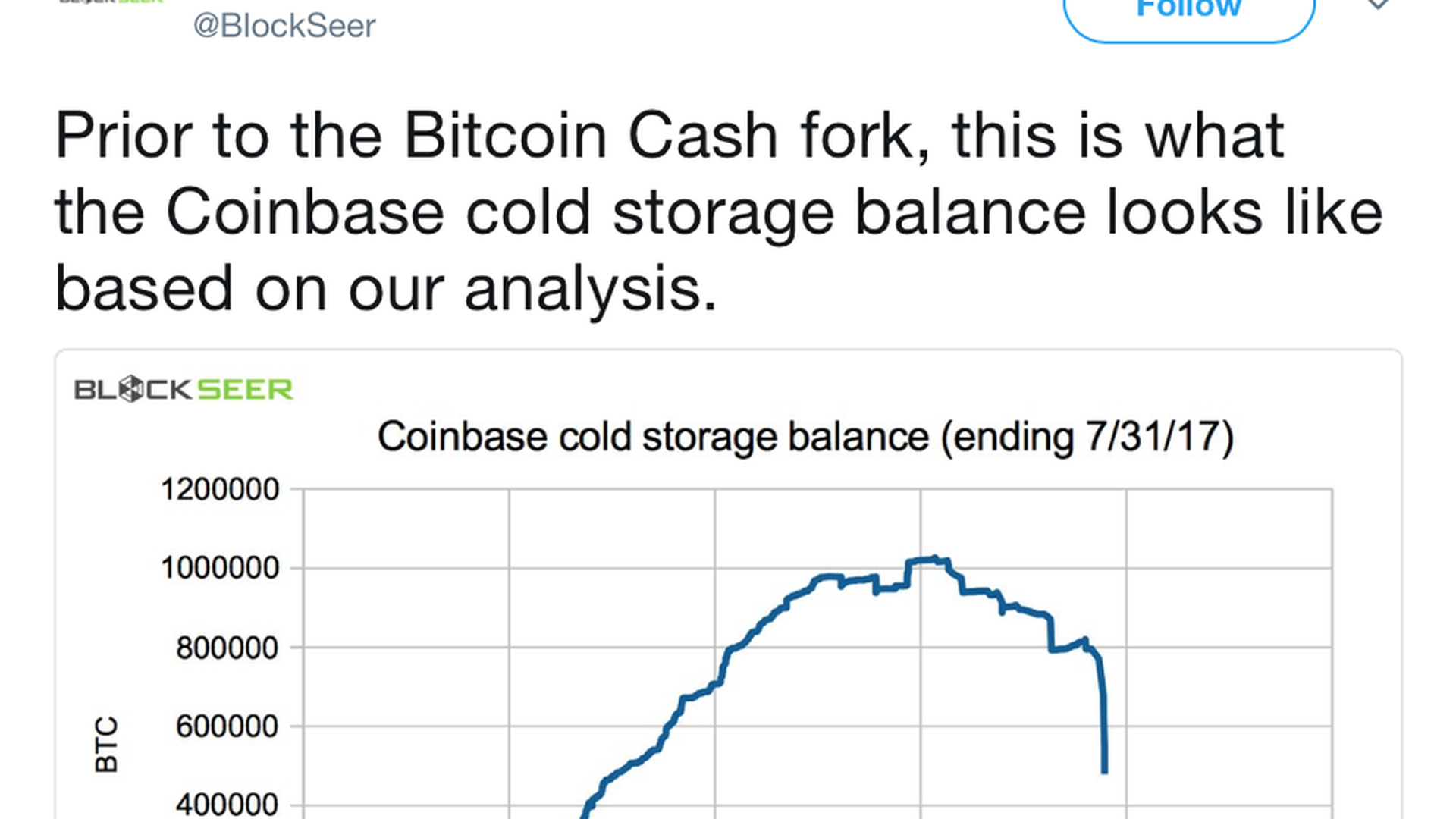 It's been a big week for Bitcoin: a "fork" in the digital currency's technology split it into two versions — Bitcoin Classic and the new Bitcoin Cash.
Access problems: How that worked was confusing enough for some people. But then accessing the new currency became a problem:
Coinbase, one of the best known digital wallets for storing Bitcoin and other cryptocurrencies, told customers that it not only won't have technical support for Bitcoin Cash, but that they should withdraw their coins by a certain time if they wanted to access the new currency. So, a lot of customers did just that.
According to an analysis by third-party data provider BlockSeer, customers withdrew large amounts of Bitcoin from Coinbase right before Tuesday's fork. For a company whose business is to store customers' Bitcoin, this is a massive problem. What's more, Coinbase is reportedly in the process of closing a new funding round, so losing customers (or at least their digital coins), isn't a good sign for potential investors.
Then, yesterday, Coinbase changed its mind — sort of. In a blog post, the company said it has decided to work on providing support for Bitcoin Cash, but that won't be implemented until January 1, 2018.
Coinbase says that it considered "factors such as the security of the network, customer demand, trading volumes, and regulatory considerations." Coinbase declined to comment beyond its blog post.
Kia's take: Sure, technical considerations — as well as whether the new currency will survive — are important. But customers' bailing on Coinbase en masse because it didn't want to support Bitcoin Cash doesn't bode well for the company.
https://www.axios.com/newsletters/axios-login-a5902ff6-a04d-4a62-9bb3-1af8604e603c.html?chunk=2#story2
Law aimed at sex trafficking draws tech industry's ire
A bill aiming to combat sex trafficking has riled up pretty much every corner of the tech industry, David reports.
Why? Of course, tech companies aren't in favor of sex trafficking. What's got them panicked is that the proposal could make them liable for what users post on their platforms. That's a death knell for platforms whose entire business models rest on user-generated content (hello, Facebook newsfeed and YouTube). Right now, these sites are shielded from that liability.
Lobbying groups for big internet companies have slammed the measure. That includes The Internet Association, the Consumer Technology Association, and the Computer and Communications Industry Association. The startup association Engine is also recruiting people to sign on to a letter expressing concerns with the bill.
Advocates on both sides of the aisle are also upset. A letter condemning the bill was signed by think tanks and advocacy groups, from the Tea Party right to the very liberal Demand Progress. They say a "carefully considered reassessment of the law...is perfectly appropriate" but that this doesn't cut it.
Heating up: You've got big, rich companies facing off against powerful lawmakers on an emotionally-charged issue — all the ingredients for a political confrontation. The level of noise internet companies are making on this underscores how big a deal it is for their business. Expect this to heat up as they put more lobbying might against the bill.
https://www.axios.com/newsletters/axios-login-a5902ff6-a04d-4a62-9bb3-1af8604e603c.html?chunk=3#story3
Investors and startups press Trump to keep "startup visa"
The tech industry was pleased when, late in his second term, President Obama created a way for foreign entrepreneurs to come to the U.S. to start companies. So there was much dismay earlier this year when the Trump administration announced plans to delay and eventually kill the effort.
In a last-ditch effort to try to preserve the policy, a coalition of investors, startups, and tech industry groups, led by the National Venture Capital Association, is urging the Department of Homeland Security to consider keeping the program.
What's happening: The so-called International Entrepreneur Rule was supposed to go into effect last month, but the Trump administration delayed the effective date until next March and signaled its plans to formally eliminate it. While the letter itself isn't likely to sway the administration's opinion on the issue, public input is an important part of the formal process used to rescind agency rules. FWD.us just set up Save the International Entrepreneur Rule, a site where individuals can submit public comments to DHS by the Aug. 10 deadline.
Why it matters: Once again, tensions between the tech industry and Trump are flaring again over an immigration issue, Kim reports.
https://www.axios.com/newsletters/axios-login-a5902ff6-a04d-4a62-9bb3-1af8604e603c.html?chunk=4#story4
Taxes top tech firms' list of worries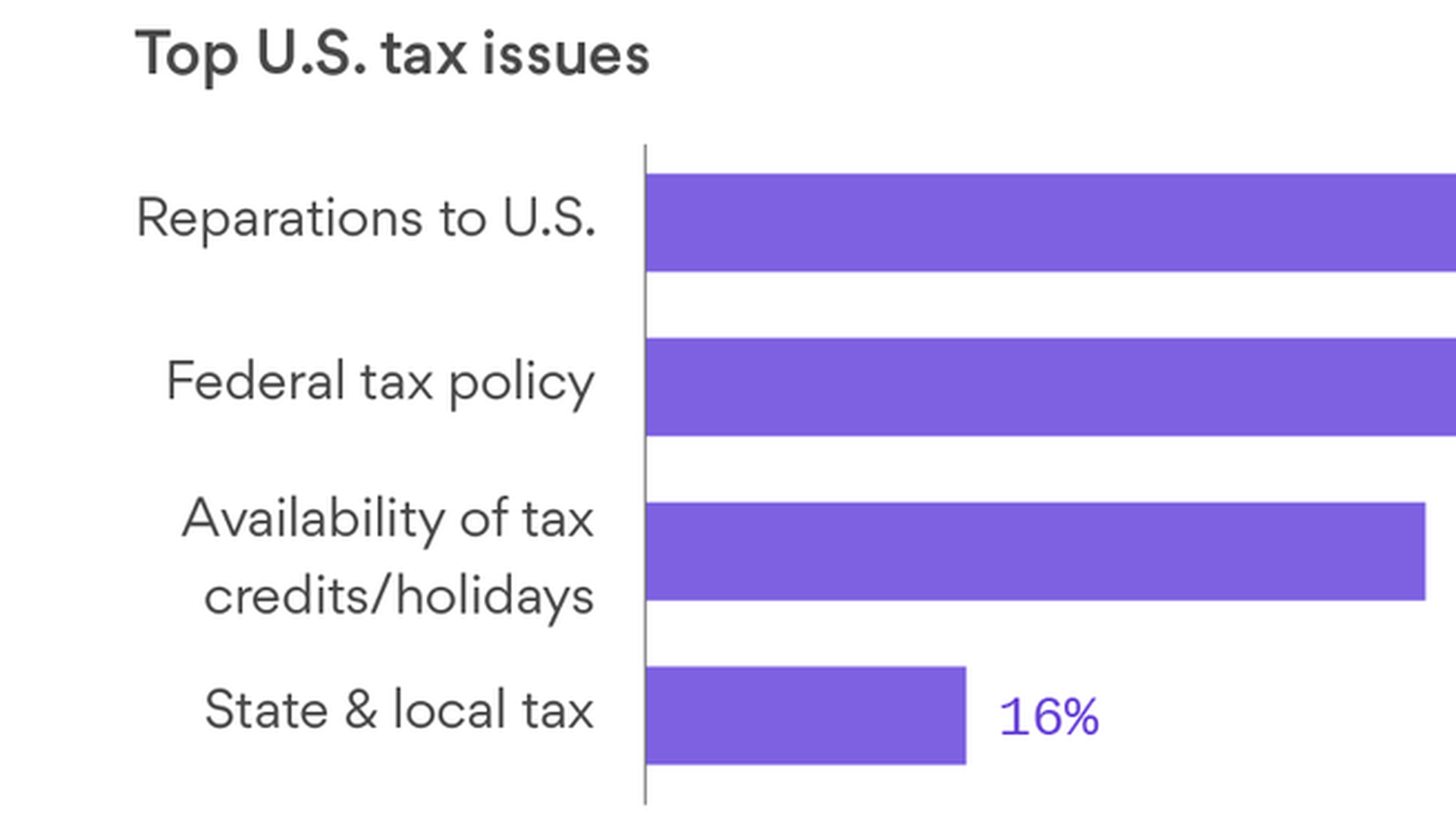 Tax liability is among the tech industry's biggest concerns when it comes to regulatory issues affecting their business, according to a BDO analysis of recent annual shareholder reports from the 100 largest publicly traded firms. Potential U.S. tax reform and global tax regulations top the list, Kim reports.
Why it matters: Tax and trade changes affect all businesses, but tech companies are especially sensitive to tax structures because of their global supply chains and reliance on foreign markets for manufacturing and customers. Trump's tax reform framework released in April is still very much in flux. Still, many tech companies are reserving their political capital in Washington to take on the issue.
Tax changes tech wants to see:
A reduction of the corporate tax rate from 35% to 15%
Shifting to a territorial tax system (which would tax U.S. companies only on what they earn within the U.S. rather than on profits earned around the world)
A one-time tax holiday allowing companies to repatriate overseas cash could bring back billions of dollars. (As the FT notes, Apple, Microsoft, Cisco, Oracle, and Alphabet alone have $512 billion in offshore cash holdings.)
https://www.axios.com/newsletters/axios-login-a5902ff6-a04d-4a62-9bb3-1af8604e603c.html?chunk=5#story5
Take note
https://www.axios.com/newsletters/axios-login-a5902ff6-a04d-4a62-9bb3-1af8604e603c.html?chunk=6#story6
After you Login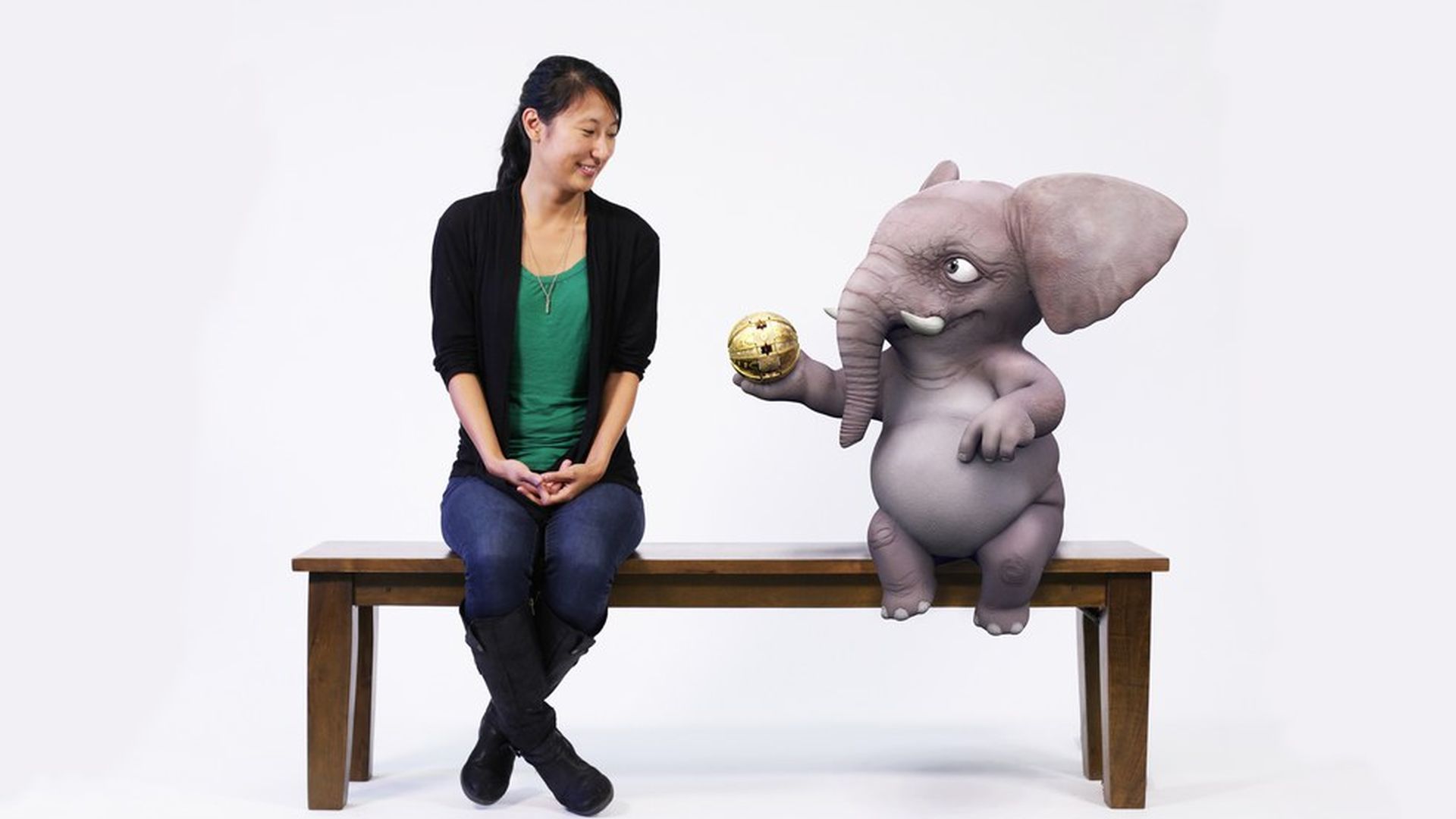 Disney's research arm has been looking at some ways to deliver mixed reality that don't involve ridiculous headwear, including a magic bench. (There's also a video here.)