Reminder for our LA readers: Tomorrow is our Driving Cities of the Future event, hosted by Axios and the U.S. Conference of Mayors, where our Mike Allen will lead a conversation on the impact of technology and innovation on city infrastructure. We will interview Mayors Garcetti and Landrieu, Dan Katz of Hyperloop, and Mory Gharib of the CAST Center at Caltech. The event will take place at 8am PT at Union Station. You can get more information and register here.
For today's Login, it's another day of politics mixed with tech, but I tried to work in some plain old tech news in too.
https://www.axios.com/newsletters/axios-login-a248a6bf-f34f-46e6-a065-5840e357ef16.html?chunk=0#story0
What we learned from the big tech hearings on Russia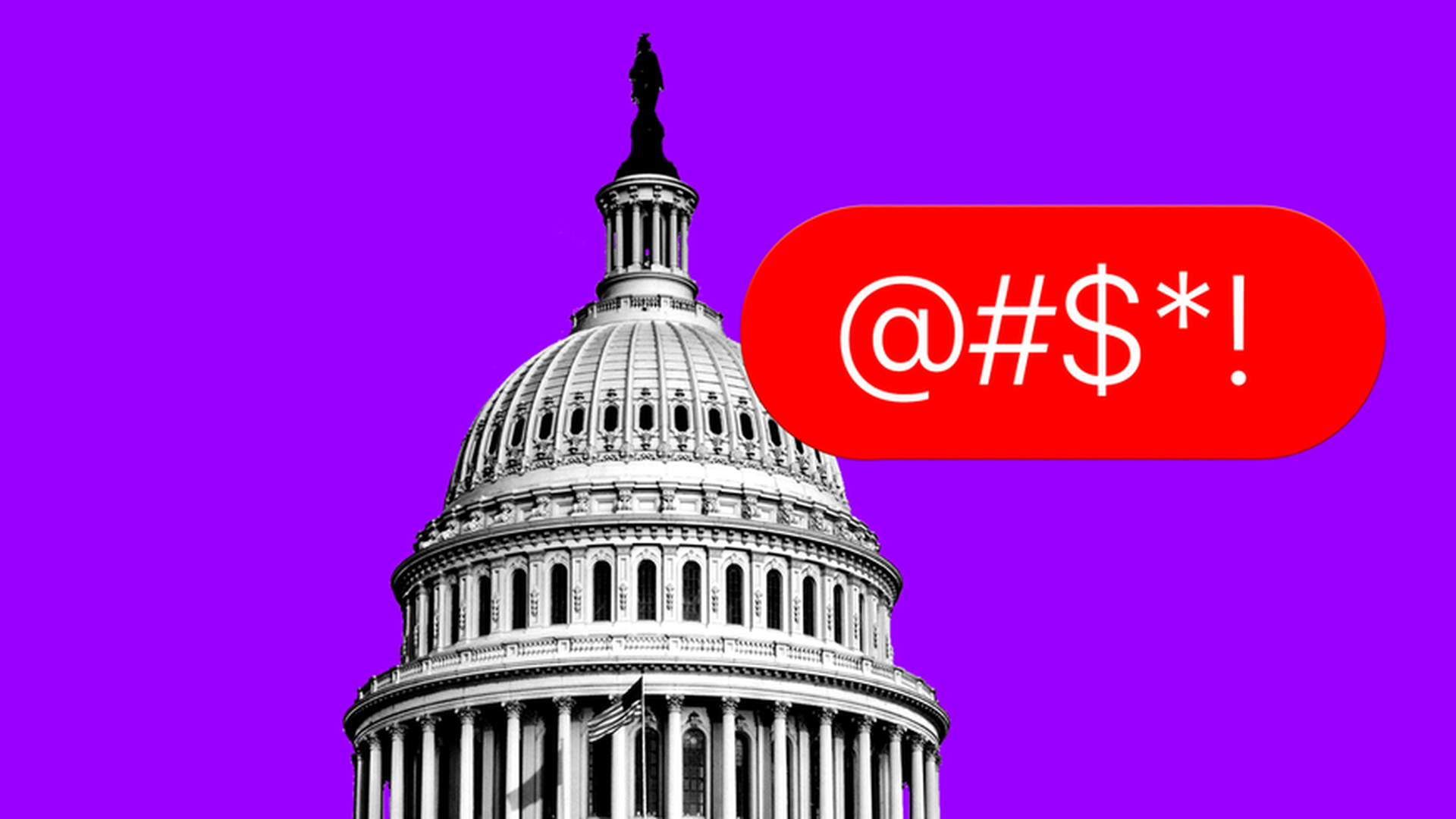 Facebook, Google and Twitter took quite a beating over two days of congressional hearings on Russian election interference and social media. It's clear that Washington is mad, but just what did we learn and what should we expect will come of all this?
Here's the skinny from our resident expert David McCabe:
The big takeaway: Lawmakers' rebukes went far beyond the companies' responses to Russia's interference. They also repeatedly revealed a discomfort with the size, power and limited accountability of the large web platforms.
What else we learned:
Washington isn't buying that Facebook, Google and Twitter aren't media companies. Both Republicans and Democrats seemed baffled at times by an assumption that has been fundamental to Google, Facebook and Twitter's growth: that they are neutral platforms for information, not judges of content. Multiple lawmakers questioned that argument: "That may well be a distinction that is lost on most of us, that you're just a platform for other people to express their views as opposed to being a publisher in their own right of those views," said Republican Sen. John Cornyn.
We now know what the Russian ads look like. Lawmakers released some of the Russian-bought ads, which were focused largely on divisive political issues like civil rights, immigration and religion. According to the metadata released, the ads targeted both Republicans and Democrats and were paid for in rubles. For example, one "Black Matters" ad targeted adults in Georgia, Maryland, Missouri and Virginia and received more than 200,000 impressions and more than 12,000 clicks. It cost 53,425 rubles ($915).
Still no backing for a regulatory fix. The only piece of concrete legislation tied to this issue is the Honest Ads Act, which would require disclosure for online political ads. While the companies all committed to improving transparency and indicated that they could work with lawmakers on the bill, they did not endorse it.
Lawmakers felt slighted by the CEOs' absence. "I wish your CEOs were here," said Democratic Sen. Joe Manchin, one of many lawmakers who voiced that sentiment. "They need to answer for this."
The companies are putting significant resources toward vetting content. During nine hours of hearings, they repeatedly touted how much they were investing in both money and personnel to solve the election interference issue. Facebook is doubling the people working on safety and security issues to 20,000 by the end of 2018, for example.
Democrats were the harshest critics. Silicon Valley has long had a strong relationship with the liberal left, but that didn't stop California Sens. Dianne Feinstein and Kamala Harris, as well as tech ally Sen. Ron Wyden, from lacing into the witnesses. Republicans, while critical of the companies, stopped short of conceding that social media manipulation was a deciding factor in Donald Trump's win.
Congressional investigators are still learning the basics. One lawmaker asked Twitter's general counsel to explain the difference between a bot and a troll. Several inquired about the definition of "impressions." This highlights how steep the learning curve is for elected officials to fully grasp the nuances of what went wrong online in 2016.
Tech made a huge political miscalculation in not moving faster. Again and again, the companies were chided for how long it took them to deliver the goods to investigators. "I hear all your words," said Sen. Mark Warner, "but I have more than a little bit of frustration that many of us on this committee have been raising this issue since the beginning of this year, and our claims were frankly blown off by the leaderships of your companies."
What's next? All of the companies indicated their investigations are ongoing, so the scale of the Russian disinformation campaign could turn out to be even bigger than we know now.
Go deeper:
https://www.axios.com/newsletters/axios-login-a248a6bf-f34f-46e6-a065-5840e357ef16.html?chunk=1#story1
Big earnings day: Facebook crushes and Tesla misses
Despite all of the issues surrounding Russia and the election, Facebook reported quarterly earnings well ahead of what Wall Street was expecting.
By the numbers:
Revenue: $10.3 billion, up 47% from $7.01 billion last year, beating Wall Street estimates of $9.84 billion.
EPS: $1.59, up 77% from $0.90 in 2016, beating beating estimates of $1.28.
Advertising: $10.1 billion, up 49% from $6.82 billion last year, beating estimates of $9.71 billion.
Mobile Advertising: ~88% of advertising revenue for the third quarter of 2017, up from ~84% of advertising revenue in the third quarter of 2016.
Users:Daily Active Users (DAUs): 1.37 billion on average for September 2017, up 16% year-over-year.Monthly Active Users (MAUs): were 2.07 billion as of September 30, 2017, up 16% year-over-year.
Threading the needle: Facebook had to strike a difficult balance on its earnings call, highlighting the strength of its advertising business without appearing too powerful. Sensitive to the issue, CEO Mark Zuckerberg aimed to show the company was taking its responsibilities seriously.
"We're serious about preventing abuse on our platforms," Zuckerberg said. "We're investing so much in security that it will impact our profitability. Protecting our community is more important than maximizing our profits."
Meanwhile:
https://www.axios.com/newsletters/axios-login-a248a6bf-f34f-46e6-a065-5840e357ef16.html?chunk=2#story2
All eyes on iPhone demand as Apple reports earnings
There's really two big questions that investors and analysts want to know out of Apple's earnings report later today. And they are the two things we forecast would be challenges ahead of this year's iPhone release.
What we're watching: How many iPhone Xs can Apple supply over the next few months and just how much will the high-end iPhone dent demand for the iPhone 8, which Apple is able to make in significantly greater quantity.
Of course, other numbers will also be closely watched, including Apple's sales and earnings forecast for the all-important holiday quarter. That said, iPhone 8 demand and iPhone 10 production will be key components of the coming quarter's earnings.
Worth remembering: Apple does have two more products scheduled for a December release: the iMac Pro and HomePod speaker. Neither is likely to be a major component of Apple's business, however.
By the numbers: Analysts are expecting Apple to report per-share earnings of $1.87 on revenue of $51.2 billion, according to Zacks.
https://www.axios.com/newsletters/axios-login-a248a6bf-f34f-46e6-a065-5840e357ef16.html?chunk=3#story3
Silicon Valley techies look to "hack" political fundraising
Swing Left, an organization whose aim is to flip House seats to the Democrats in the 2018 election, hosted its first fundraising event in San Francisco last night. Axios' Kia Kokalitcheva was there and said, despite the evening's political theme, things felt more like a typical startup party — and not just because of the techie-filled crowd. Hosts included Google's Jason Spero, Eniac Ventures' Nihal Mehta, and Homebrew's Satya Patel.
What we saw: In the same spirit as tech startups, Swing Left is trying a creative approach to political fundraising — "hacking" it, to borrow the Silicon Valley term for developing unorthodox solutions.
One of Swing Left's unique strategies is to serve as an escrow account for individuals' campaign contributions for a district's candidate until the primaries are over. Doing so allows donors to fundraise for the winning Democratic candidate without having to wait for the primaries to be decided
After the primary is decided, Swing Left will donate to that Democratic candidate all the money it has raised on behalf of individuals, which means it's not subject to the limits on PAC donations to a candidate.
So far, election fundraising laws don't say this is illegal.
Why it matters
: Since President Trump's election last November, there's been a heightened sense of political activism within the tech industry, which largely leans to the left. So it's no surprise to see members of the industry rally around organizations like Swing Left that appeal to their sense of clear action and solutions.
https://www.axios.com/newsletters/axios-login-a248a6bf-f34f-46e6-a065-5840e357ef16.html?chunk=4#story4
Augmented reality just took two big steps forward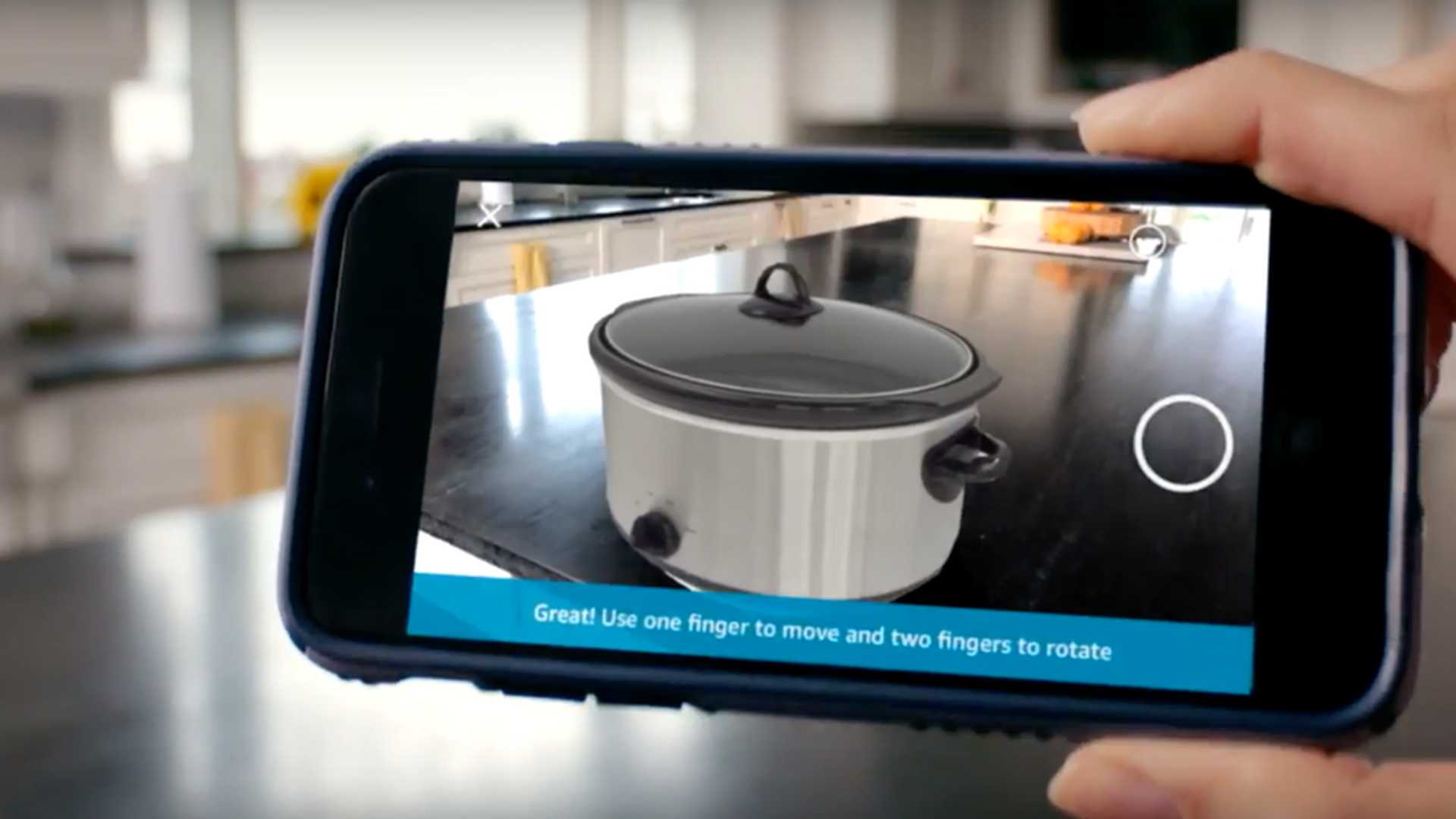 There were two noteworthy developments in the world of augmented reality on Wednesday.
Amazon added AR capabilities to its main iOS app. allowing people to place digital versions of some items inside their actual house before adding them to a shopping cart.
Google released Poly, a tool designed to make it easier to access 3D content.
Why it matters: Furniture sellers like Wayfair and Ikea have been early adopters of AR, but people buy from Amazon a lot more frequently. This has the opportunity to make AR a much more mainstream part of online shopping and could set a bar that other retailers will have to match.
Google's move, meanwhile, addresses a major hurdle for all sorts of companies that want to do AR and VR work: It's just a lot harder to make three-dimensional objects and there are far fewer people skilled in that area.
https://www.axios.com/newsletters/axios-login-a248a6bf-f34f-46e6-a065-5840e357ef16.html?chunk=5#story5
Take note
On tap: Apple reports earnings (see above), as does Pandora and Activision Blizzard.
ICYMI: Doppler Labs raised more than $50 million to build smart earbuds, but is shutting down after weak sales of its debut product, The Wired writes...People are already lining up outside Apple Stores for the iPhone X, which goes on sale Friday...Gaming PC maker Razer debuted its first smartphone, a $699 Android device with high-end specs but unclear differentiation from the many similar phones on the market, The Verge says...The CIA released the contents of Osama Bin Laden's hard drive, which included erotic video games, YouTube videos, Hollywood films and more, The Verge reports...Per Reuters, former Yahoo CEO Marissa Mayer and the current and former CEOs of Equifax are being called before the Senate Commerce Committee next week for a hearing on data breaches.
Don't miss: This thread from actor Kumail Nanjiani (aka Dinesh on HBO's Silicon Valley) talking about the tech industry's lack of consideration toward unintended consequences of their products.
https://www.axios.com/newsletters/axios-login-a248a6bf-f34f-46e6-a065-5840e357ef16.html?chunk=6#story6