Hi from Las Vegas, where I'm with more than 180,000 of my closest tech industry friends. I'll be at CES this week to bring you highlights from the formal events, the show floor and the all-important party scene. Quickly catch up on all the key announcements here and keep watch on our tech stream.
OK Google, it's time for CES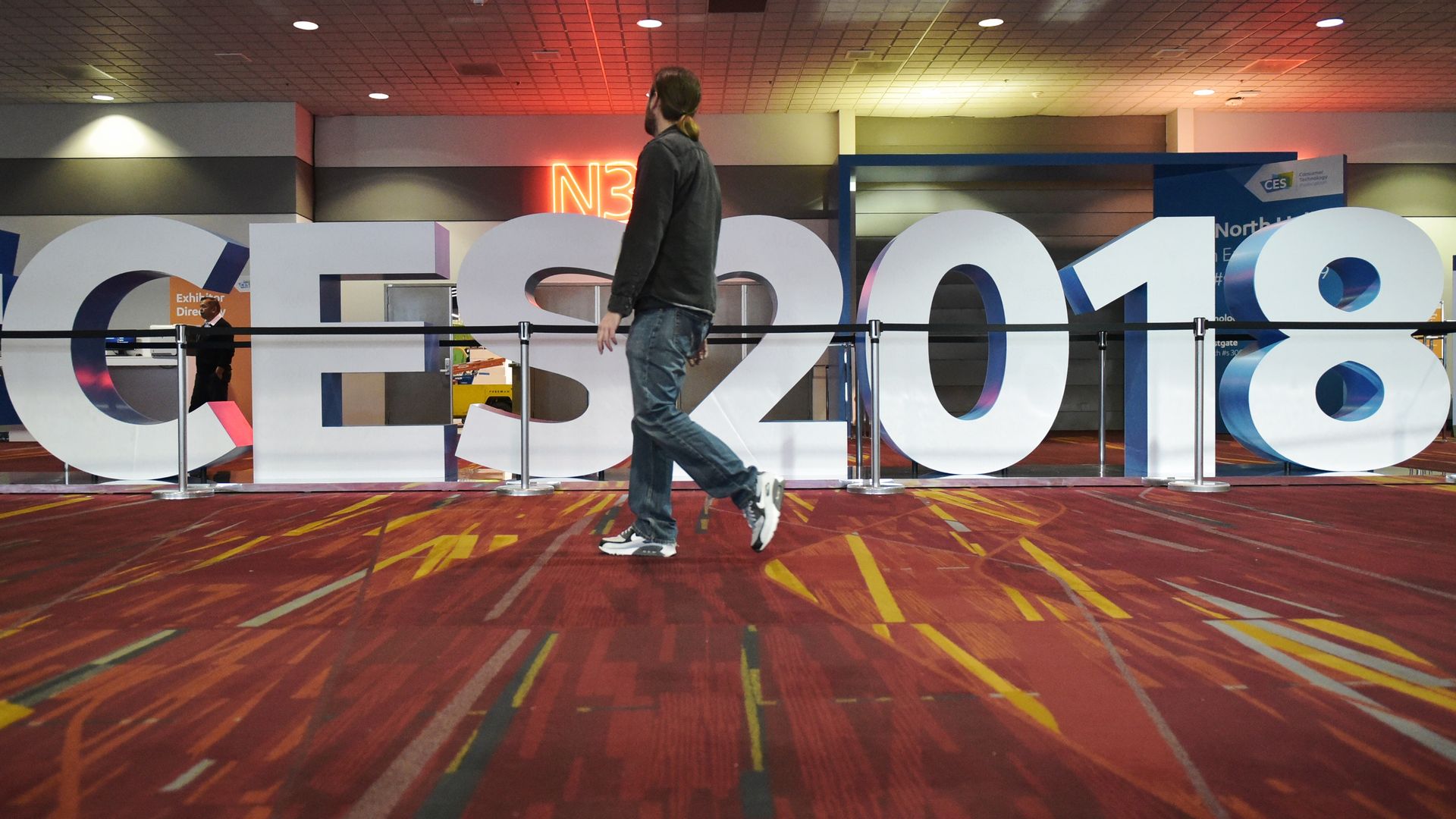 While the biggest tech breakthroughs probably won't show up in Las Vegas this week, CES is still a good place to see where the industry as a whole is placing its bets.
The biggest trends: The integration of voice assistants into all kinds of consumer electronics gear, from your TV to your fridge, can be seen in two forms:
It's a fierce battle between Amazon and Google to get their assistants included on other companies' devices.
As the same time, hardware makers including Samsung, LG and Roku are putting their own voice assistants into their products.
Note: These trends aren't mutually exclusive. For example, Samsung's Bixby exists alongside Google Assistant on phones. Similarly, LG ships its TVs with both its homegrown and Google's assistants.
What to watch: TVs and cars are among the key battlegrounds, but assistants are also finding their way into everything from cooking appliances to bathroom fixtures. Bixby, for example, is being added to Samsung's Family Hub refrigerator, while Amazon's Alexa is coming to ovens and microwaves.
Also big in Vegas:
TVs galore: TVs always have a prominent spot at CES. In addition to the voice assistant integration, LG is showing a large rollable model, while Samsung showed a giant 146-inch TV — "The Wall" — made up of a new technology, called microLED, that it says eliminates the need for backlighting.
Connected cars: The intersection of car tech and consumer electronics will once again take center stage, with autonomous technology startups showing off their vehicles and big car companies partnering with tech giants.
Other takes:
The Verge says virtual reality "will fade into the background and [augmented reality] will rise to the forefront."
CNET says "CES 2018 is critical for Samsung" and expect to see its Bixby voice assistant in more things.

VentureBeat's Dean Takahashi predicts, among other things, a crop of crazy priced "smart" gadgets like last year's $1,200 shower head (which Moen announced now has Amazon Alexa compatibility).
Nvidia partners with Uber and Volkswagen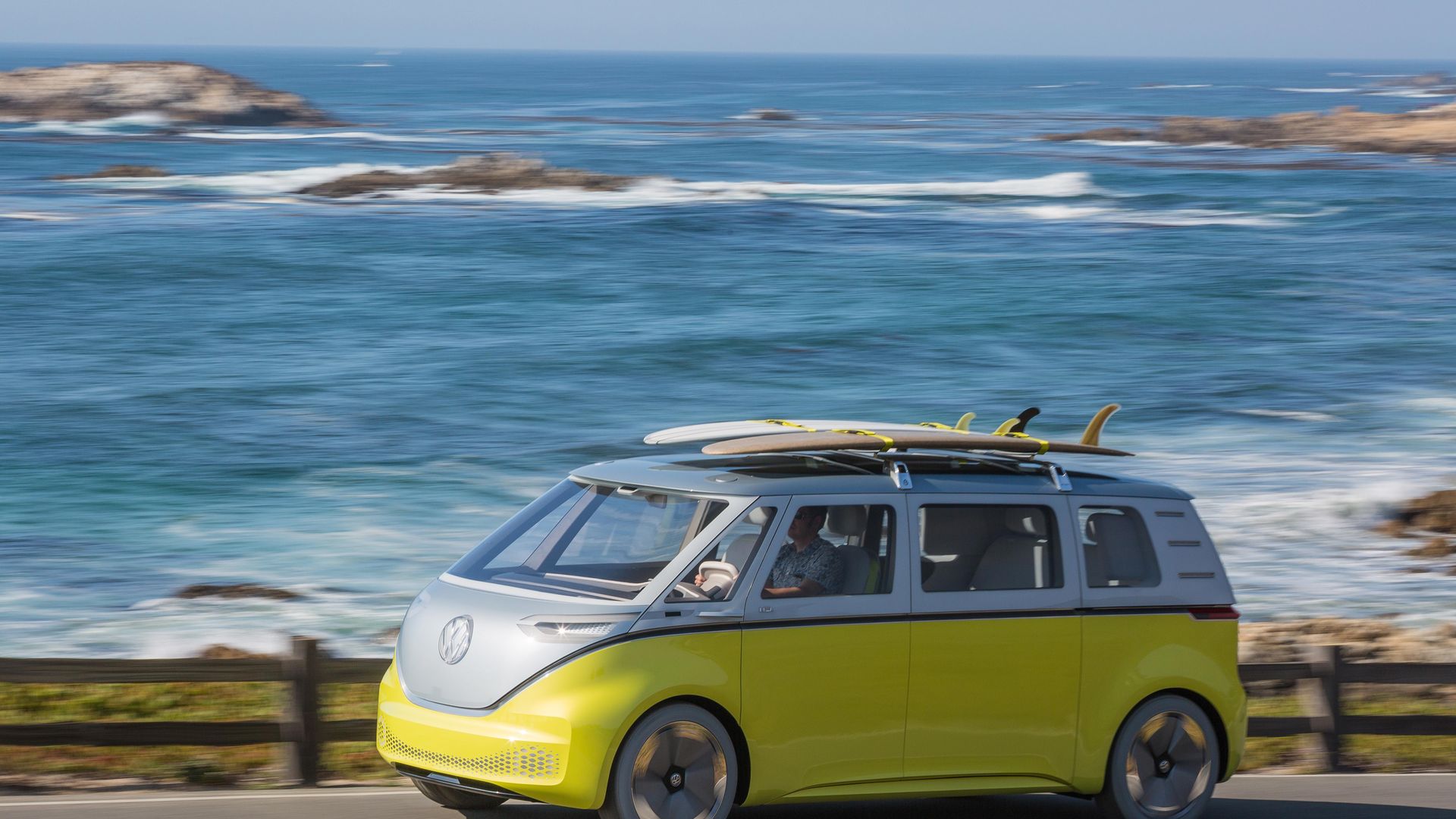 Highlighting the growing intersection between cars and consumer electronics, chipmaker Nvidia announced a series of big auto partnerships Sunday.
The details:
Volkswagen is working with Nvidia to expand its use of AI in the car to process sensor data inside and outside the car. Its efforts span from making convenience features like using biometrics to unlock a car to promoting technologies for safety and autonomous driving.
Uber is using Nvidia's technology to power both its self-driving cars and trucks.
Separately, Nvidia said it is working with Baidu on a self-driving car computer for China and said Xavier, its latest chip for cars, will begin reaching customers this quarter. Xavier is the key ingredient in Pegasus, the in-car computer that Nvidia says will allow robo-taxis to move into production.
The weird of CES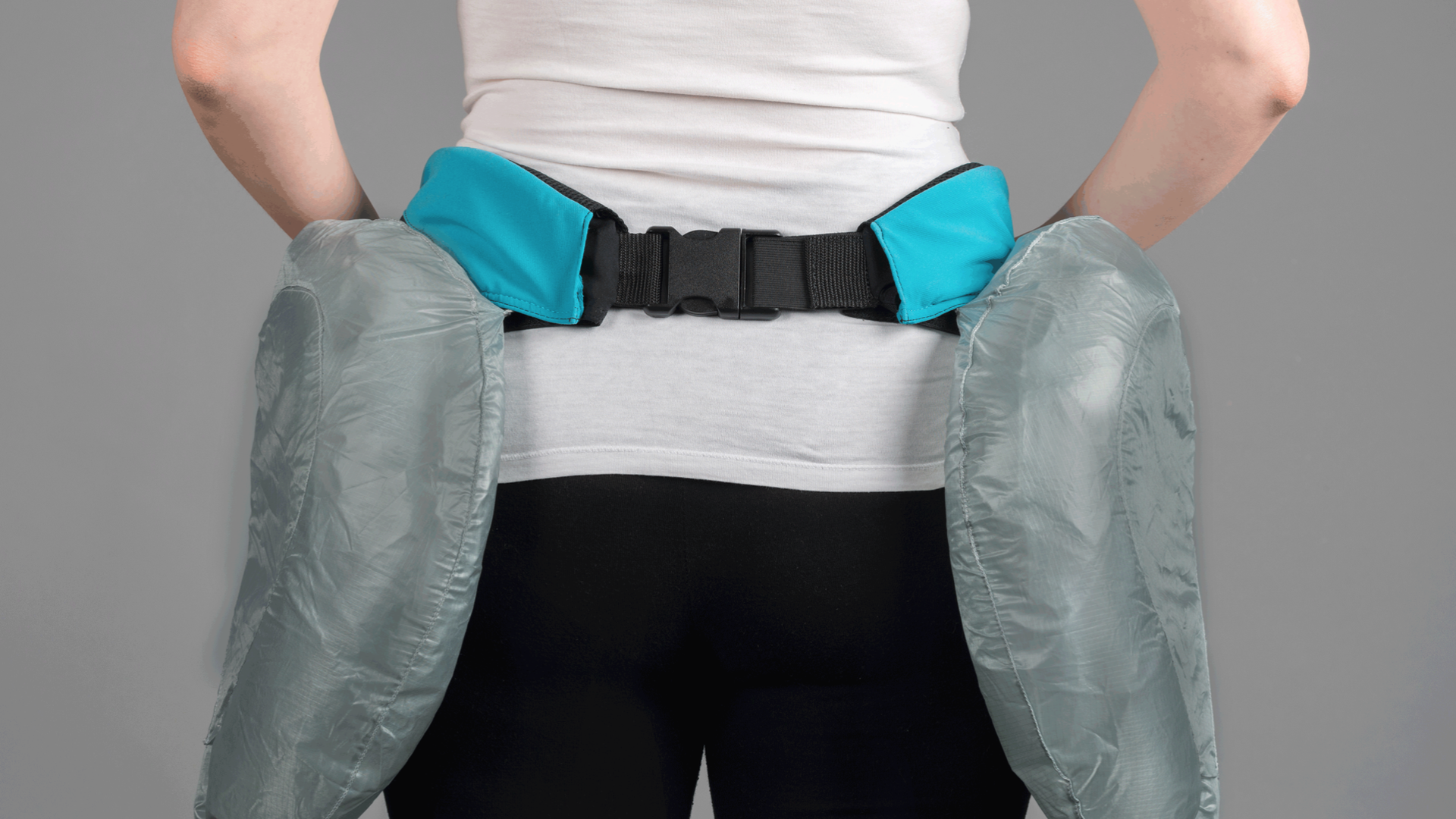 Usually I wait 'til late in the week to start chronicling the bizarre, but CES 2018 is exceeding expectations. During just a brief stroll through the CES Unveiled preview event, I saw:
And that's before the show floor even opens on Tuesday. I hope to be back with a rundown of even more eclectic gadgets later this week.
Investors chide Apple for not fighting kids' smartphone addictions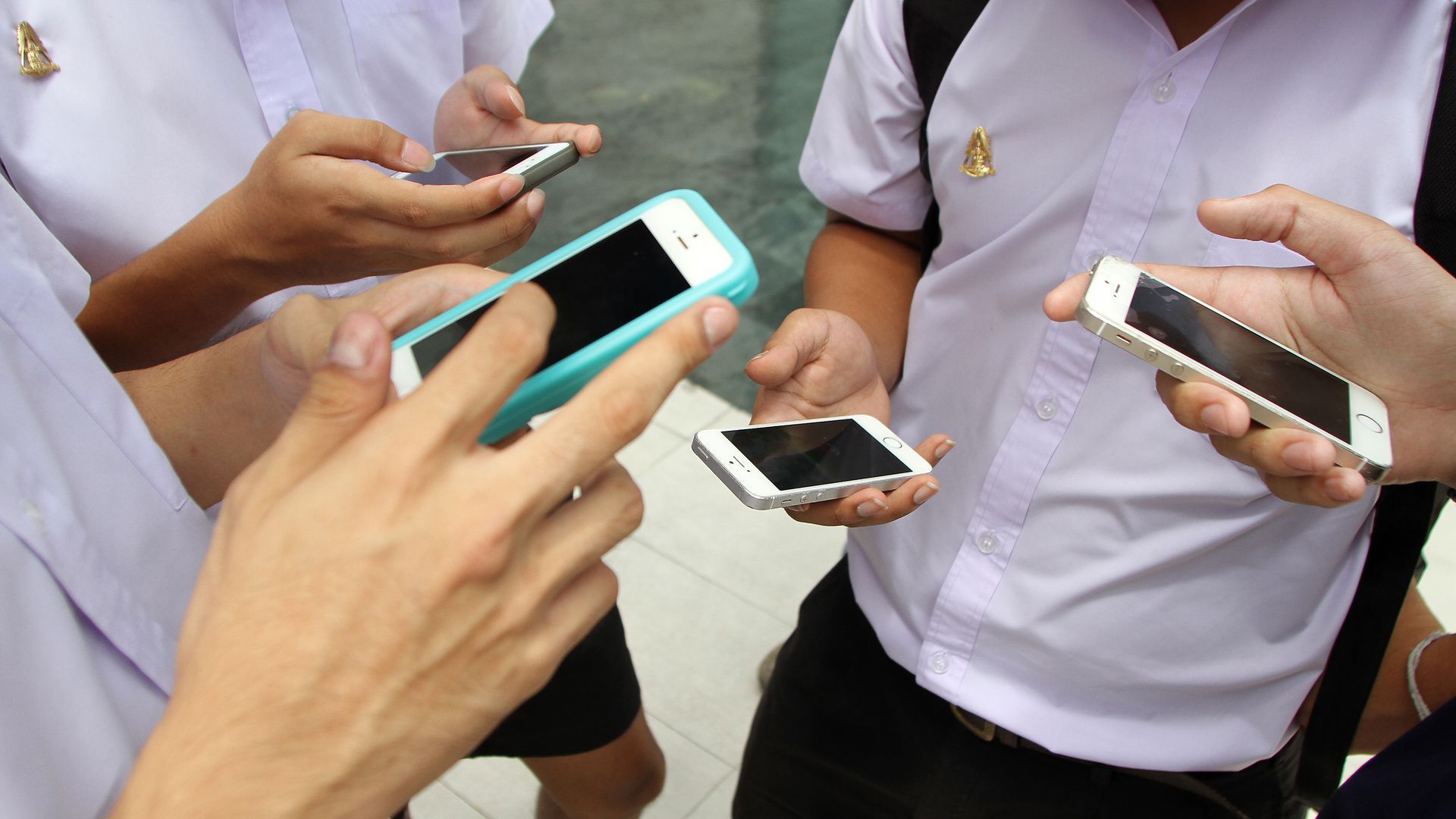 Activist hedge fund Jana Partners and the California State Teachers' Retirement System have written a letter to Apple asking the tech giant to address the issue of teens and children overusing iPhones, the Wall Street Journal reported on Sunday.
Why it's important: Both are investors in Apple and together control $2 billion worth of shares.
The big picture: Big Tech, once the darlings of Silicon Valley, is facing a reckoning in Washington and around the country. The most recent backlash against Apple spurs from the discovery that the company was slowing down some older iPhones.
Take Note
On Tap
Trading Places
Ahead of a planned IPO, Spotify chief content officer Stefan Blom is leaving the company, per Recode.
Former Wall Street Journal reporter (and my former colleague at Recode) Amy Schatz is joining Glen Echo Group as a director. Most recently, Schatz was VP of media affairs at USTelecom.
ICYMI
The dealer and I both have a 12. Should I hit?