One programming note: Axios' Mike Allen will host a discussion in D.C. on Monday at 8am, underwritten by Charter Communications, on the impact of access to media, internet and technology on American culture and politics. Bradley Whitford (aka Josh Lyman), Jean Case, Steve Kornacki and Vox Media CEO (and my former boss) Jim Bankoff are participating. You can RSVP here.
https://www.axios.com/newsletters/axios-login-947f6b2f-9e2b-4469-9869-aef5ba8b4316.html?chunk=0#story0
What we can learn from yesterday's tech earnings-a-palooza
Big tech may have a variety of problems these days, but solid profits isn't one of them. Thursday saw strong reports from a bunch of the industry's largest companies, including Intel, Microsoft, Amazon and Alphabet (parent company of Google). And they all beat expectations. Even Twitter, which disclosed it overstated monthly active users for several quarters, posted earnings ahead of expectations, sending the stock higher Thursday.
The bottom line: The PC market may be struggling, but tech is far more diversified than it once was. Even Intel and Microsoft managed to beat expectations amid flat computer sales.
Here's a snapshot of each company's earnings report:
https://www.axios.com/newsletters/axios-login-947f6b2f-9e2b-4469-9869-aef5ba8b4316.html?chunk=1#story1
For big tech, a threat from the ground up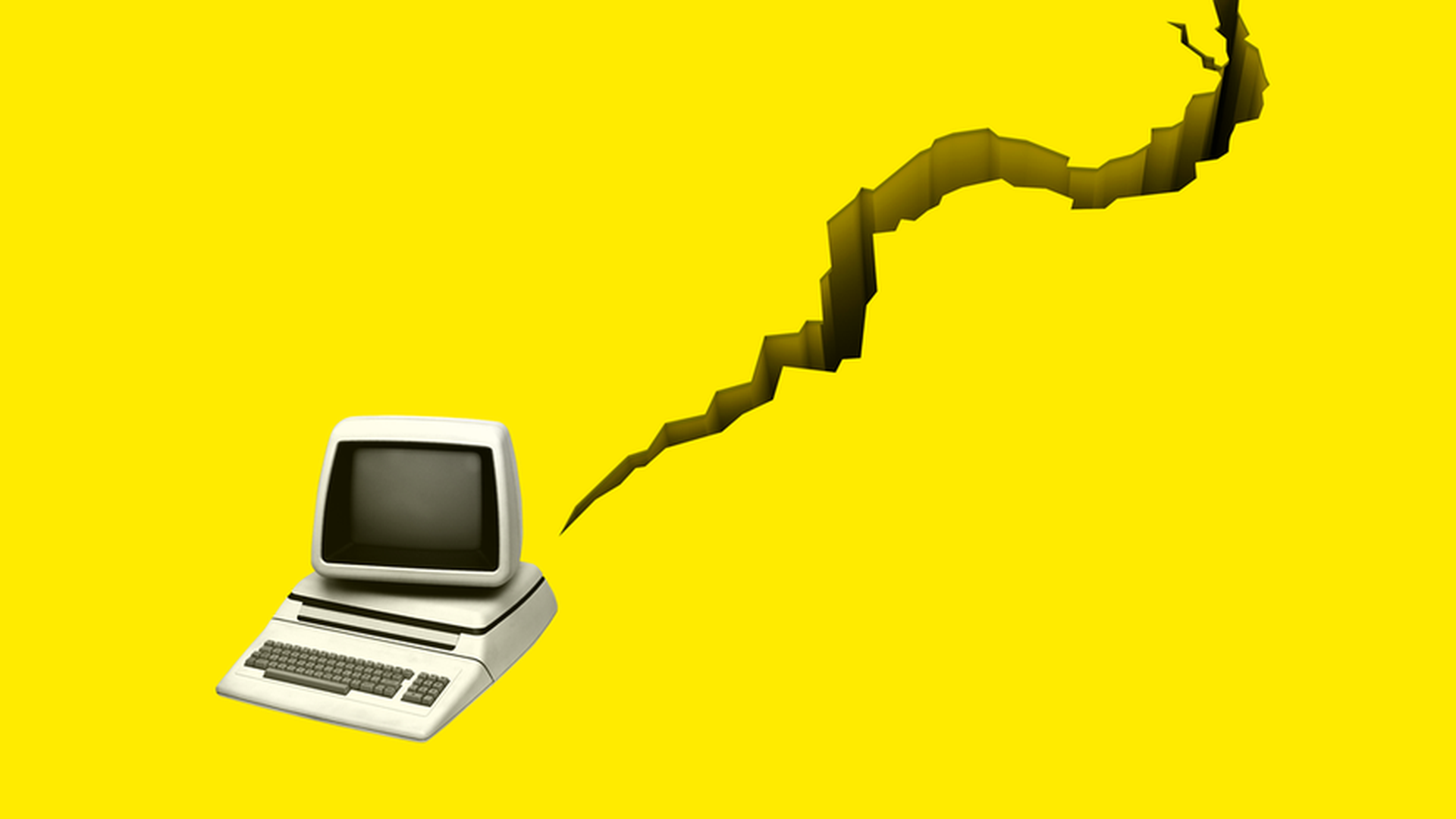 For months, a threat to big tech has been building from the top, with numerous senators and congressmen proposing to regulate Google and Facebook. But now figures of both major parties say the unhappiness with the companies is also starting to bubble up from the bottom. The threat is dual, Axios' Steve LeVine reports: against the companies and the Washington establishment.
Why it matters: This bottom-up discontent is nascent, and polls show that big tech retains high public popularity. It's too early to say what shape the disgruntlement will assume, if and when it becomes more broadly visible. But to the degree that it takes hold and grows, it suggests a potential replay of last November's Rust Belt exasperation with the status quo — when the establishment of both parties, in addition to corporate America, were blindsided by a shakeup to the U.S. political order.
What we are hearing: From the Trump base, Steve Bannon is railing against the "Lords of Silicon Valley," and advocating the regulation of the big tech companies as public utilities or their breakup like AT&T in the 1980s. The appeal resonates with rank-and-file Republicans, who broadly believe that Facebook and Google "have it out for them," a Bannon ally tells Axios. "They feel Facebook is weaponized against conservatives."
A lagging indicator: Among ordinary conservatives, the issue is percolating, and, like the uprising against globalization last year, is not yet fully absorbed by elected officials. "It will be a political issue on the right whether it's two, four or six years from now," the Bannon ally said.
Bannon is stirring the pot: "Steve looks at Silicon Valley and says, 'Today, corporate power is centered there,'" the ally said. "He is saying that these are the guys running our lives, keeping our data, our content, and our communications."
The bottom line: For conservatives, "Silicon Valley is the new Wall Street," he said.
What else we are hearing: Among Democrats, Tom Perriello, a former congressman from Virginia, warns of a tech-fueled groundswell against the political establishment. Voters are unconvinced, he said, that the technological trends of automation and Amazonization — the shift of retail shopping online — will "benefit the many."
The lessons of globalization: "There is a deep belief that the elites of both parties blew it on globalization," Perriello said. "They underestimated the downside risk, and overestimated the upside gain. There is a feeling that the elites have never learned that lesson."
This is not a blue-red issue: At least in Virginia, the dual issues of automation and Amazonization resonate most fully with two groups — rural Trump supporters and black urban Democrats. "These issues don't necessarily get raised unprompted," Perriello said of town halls he convenes. "But when you raise them, the whole room lights up."
Meanwhile: The companies face a more immediate regulatory threat in Europe.
https://www.axios.com/newsletters/axios-login-947f6b2f-9e2b-4469-9869-aef5ba8b4316.html?chunk=2#story2
Computers are learning to recognize letters like we do
One of the ways computers distinguish humans from robots is with CAPTCHAs — that little box with a weird letter combination at the bottom of your online ticket or other transaction. Researchers report they've now trained a computer to solve CAPTCHAs using less data than other AIs by borrowing the human brain's approach to the problem, Axios' Alison Snyder writes.
The big picture: This isn't about cracking CAPTCHAs, but a much larger effort to create AIs that use principles of the human brain to solve visual tasks — like recognizing a cat from a dog with not a lot of examples to go on. AI pioneer Geoffrey Hinton recently told Axios he suspects the current approach of giving computers lots of rules and labeled data is limited, and that researchers should look again to the brain to make material advances in AI. This is a step in that direction.
https://www.axios.com/newsletters/axios-login-947f6b2f-9e2b-4469-9869-aef5ba8b4316.html?chunk=3#story3
Google in court over claims of gender pay gap
Despite claiming it has equal pay for men and women, Google finds itself in court on claims it does indeed engage in gender-based pay discrimination. The case was in a San Francisco court yesterday, though the hearing focused on initial procedural matters.
What's happening: Axios' Kia Kokalitcheva, who is following the case, points out a few things to know:
The lawsuit comes at a critical time for Silicon Valley. Three female engineers who used to work at Google allege that they were slotted into lower job tracks than their male peers that led to less pay. While women in the tech industry have said for years that gender discrimination often gets in the way of professional opportunities and earnings, Google is in a precarious position. Earlier this summer, it battled the Labor Department in court to avoid having to turn over more information about employees' salaries. The agency sought additional data after a routine audit found that there might be a systemic gender pay gap at the company. The parties are due back in court on Nov. 28 to discuss Google's request that the lawsuit not be allowed to have class-action status. If such status is granted, it could allow thousands of other engineers to join the case.
Why it matters: The case could have a big impact on the tech industry as a whole, even if it's just to show that women are willing to go to court to fight such inequities. Just this week, three female engineers filed their own lawsuit against Uber, alleging that they were paid less than men in similar jobs and passed over for promotions.
https://www.axios.com/newsletters/axios-login-947f6b2f-9e2b-4469-9869-aef5ba8b4316.html?chunk=4#story4
In Memoriam: Stephen Toulouse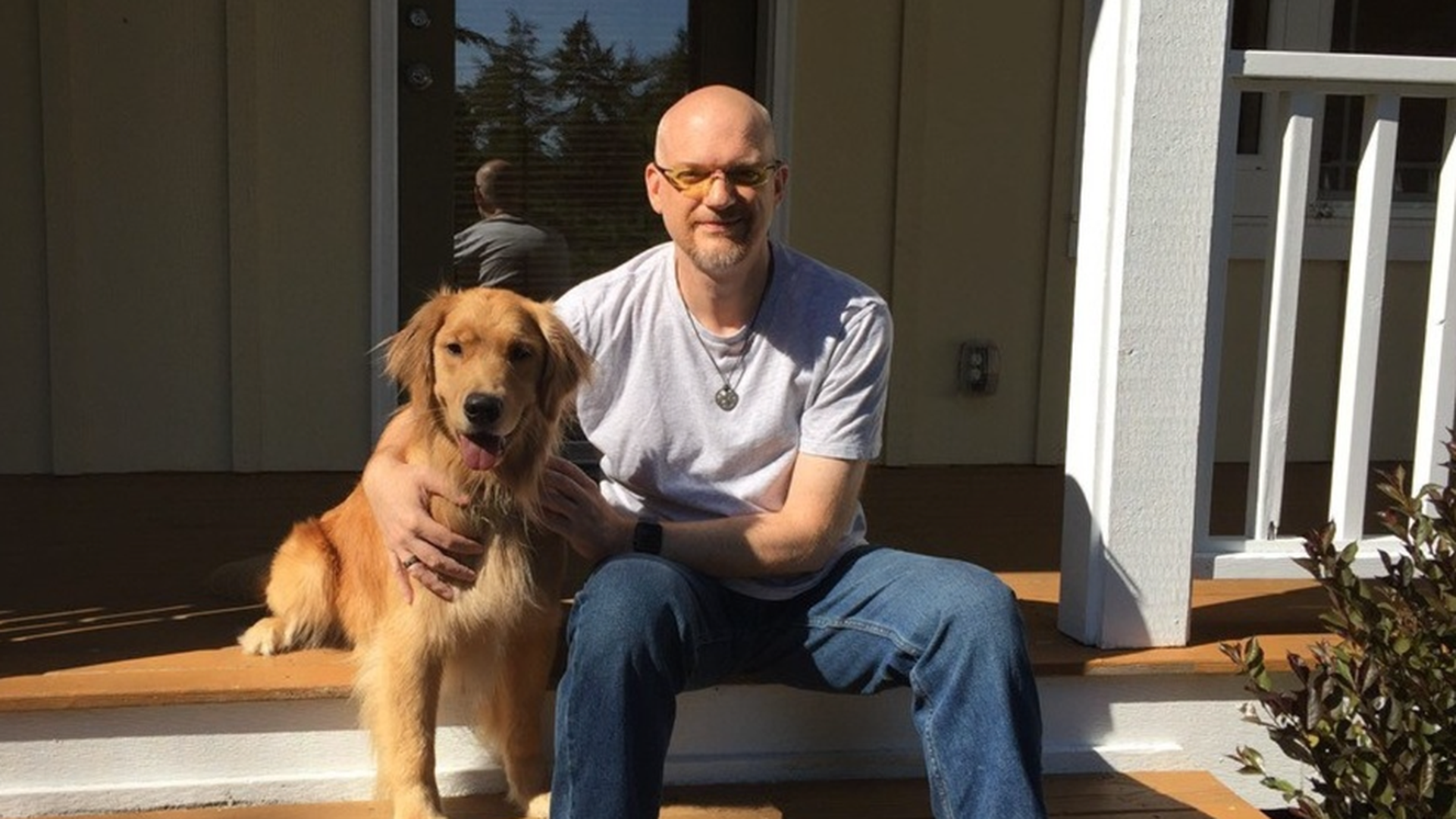 Former Microsoft employee Stephen Toulouse, best known for his role enforcing community standards for Xbox Live, died Thursday.
In his role at Xbox, Toulouse was an early leader in the effort to combat online harassment. Before his work on Xbox, Toulouse had worked on Microsoft's cybersecurity efforts, which is where I first got to know him. (Here is a 2009 profile I did on him for CNET.)
In 2015, Toulouse went into a coma after an infection and doctors initially didn't expect him to survive, though he surprised everyone with his recovery.
Beyond his work, Toulouse was devoted to his dogs and a passionate advocate for civil discourse.
Toulouse was fond of saying: "Be excellent to each other" which is something we could all stand to do more.
https://www.axios.com/newsletters/axios-login-947f6b2f-9e2b-4469-9869-aef5ba8b4316.html?chunk=5#story5
Take note
On tap: It's a big Friday in nerd land. The new season of Stranger Things hits NetflixNYT, Super Mario Odyssey arrives for the Nintendo Switch and the iPhone X goes up for pre-order. Though if you are reading this and you haven't already placed an order you are probably going to have to wait until December.
Trading places: John Gaeta, the visual effects creator behind The Matrix, is going to Magic Leap.
Clarification: The second story in Login yesterday has been updated to reflect that the inaccurate MAU numbers for Twitter were counted over four quarters, not 11. We regret the confusion. (And, as always, please bring any errors to our attention.)
ICYMI: Antivirus firm McAfee Labs says it will no longer let foreign governments review its code, Reuters reports...Twitter banned ads from two Kremlin-linked media outlets, RT and Sputnik...Meanwhile, Google is partnering with the International Fact-Checking Network at The Poynter Institute to validate news...The SEC fined Zenefits and its former CEO Parker Conrad for making misleading statements to investors...TechCrunch says security company ForeScout priced its IPO at $22 a share, raising $116 million.
https://www.axios.com/newsletters/axios-login-947f6b2f-9e2b-4469-9869-aef5ba8b4316.html?chunk=6#story6