Headed to an airport. In the snow. With a kid. Wish me luck.
https://www.axios.com/newsletters/axios-login-8e4e1185-9fd0-443d-b195-cbe867ab843e.html?chunk=0#story0
The uncertain future of Qualcomm, Broadcom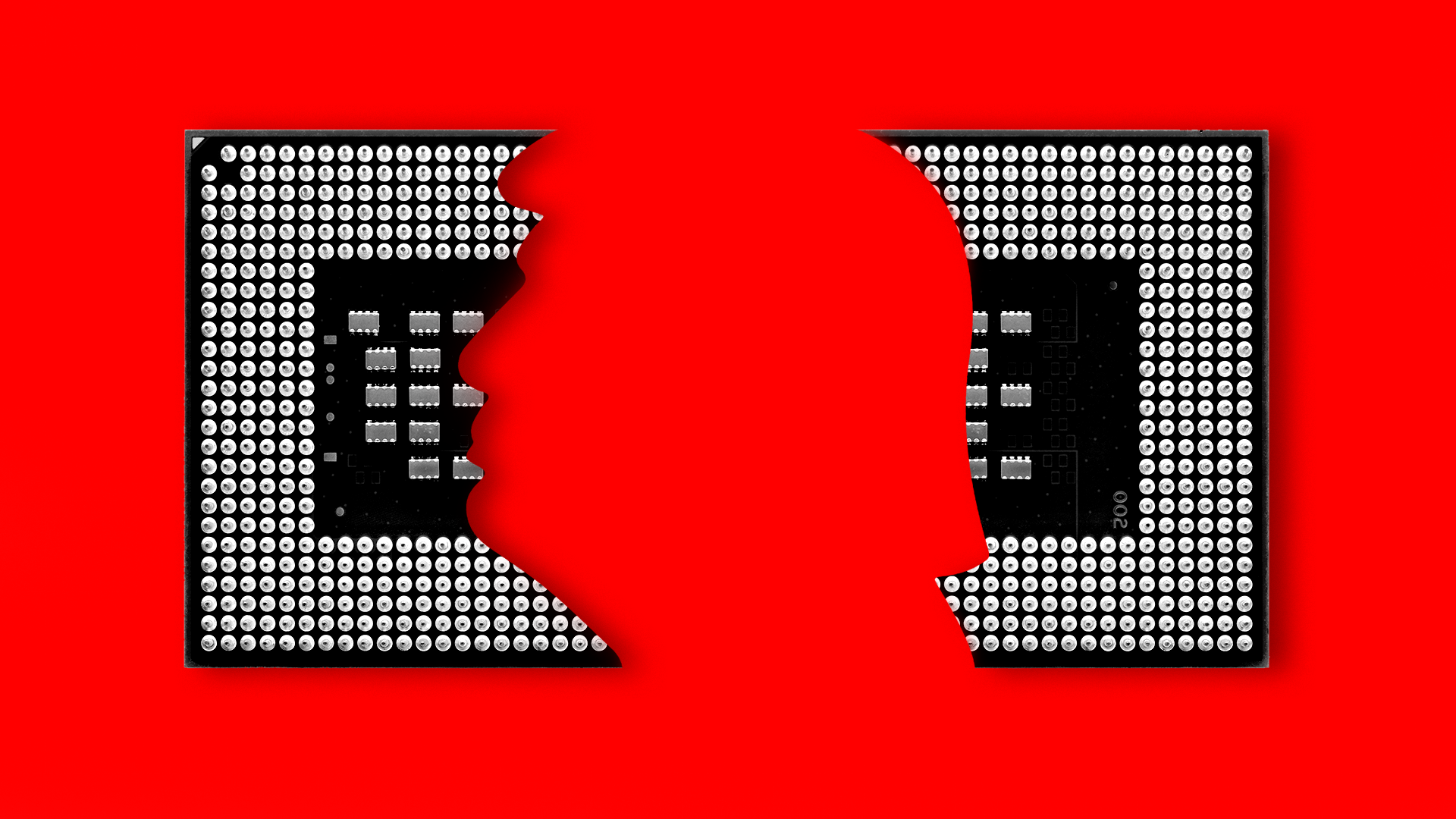 Broadcom's deal to buy Qualcomm is dead, but its demise leaves both companies facing an uncertain future.
The bottom line: Qualcomm's management, already under pressure from both shareholders and antitrust regulators, now has to prove it really is worth more than Broadcom was willing to pay. As for Broadcom, it's now likely a question of eat or be eaten.
For Qualcomm: It's got plenty on its plate, including a pending tender offer to buy NXP Semiconductors as well as a bitter legal fight with Apple, all while trying to make sure its licensing and chip businesses don't miss a beat as the industry moves from one generation to another, going from 4G to 5G.
For Broadcom: It's already gotten quite large through acquisition, but may need even more heft to go it alone. Intel was reportedly at least somewhat interested in Broadcom when the Qualcomm deal was on the table.
The question is whether Intel will remain interested if there aren't any prospects of a Qualcomm-Broadcom combination.
And, even if it is, would regulators be OK with that combination?
Also, importantly, does Broadcom go ahead with plans to move its official headquarters to the U.S. or does it reverse course?
China concerns: The deal may ease some concerns, but doesn't make Huawei less of a threat than it already is. It's still the case that, although Qualcomm is influential in 5G standards, no U.S. company makes the gear that power such networks. Huawei's main rivals there are two European companies, Nokia and Ericsson, along with (to a lesser degree) China's ZTE and Korea's Samsung.
But, but but: For all the talk about how a Qualcomm-Broadcom deal could help China, antitrust authorities there might have blocked it due to widespread disapproval from Chinese phone makers, according to wireless industry consultant Chetan Sharma.
https://www.axios.com/newsletters/axios-login-8e4e1185-9fd0-443d-b195-cbe867ab843e.html?chunk=1#story1
Apple dives deeper into the news business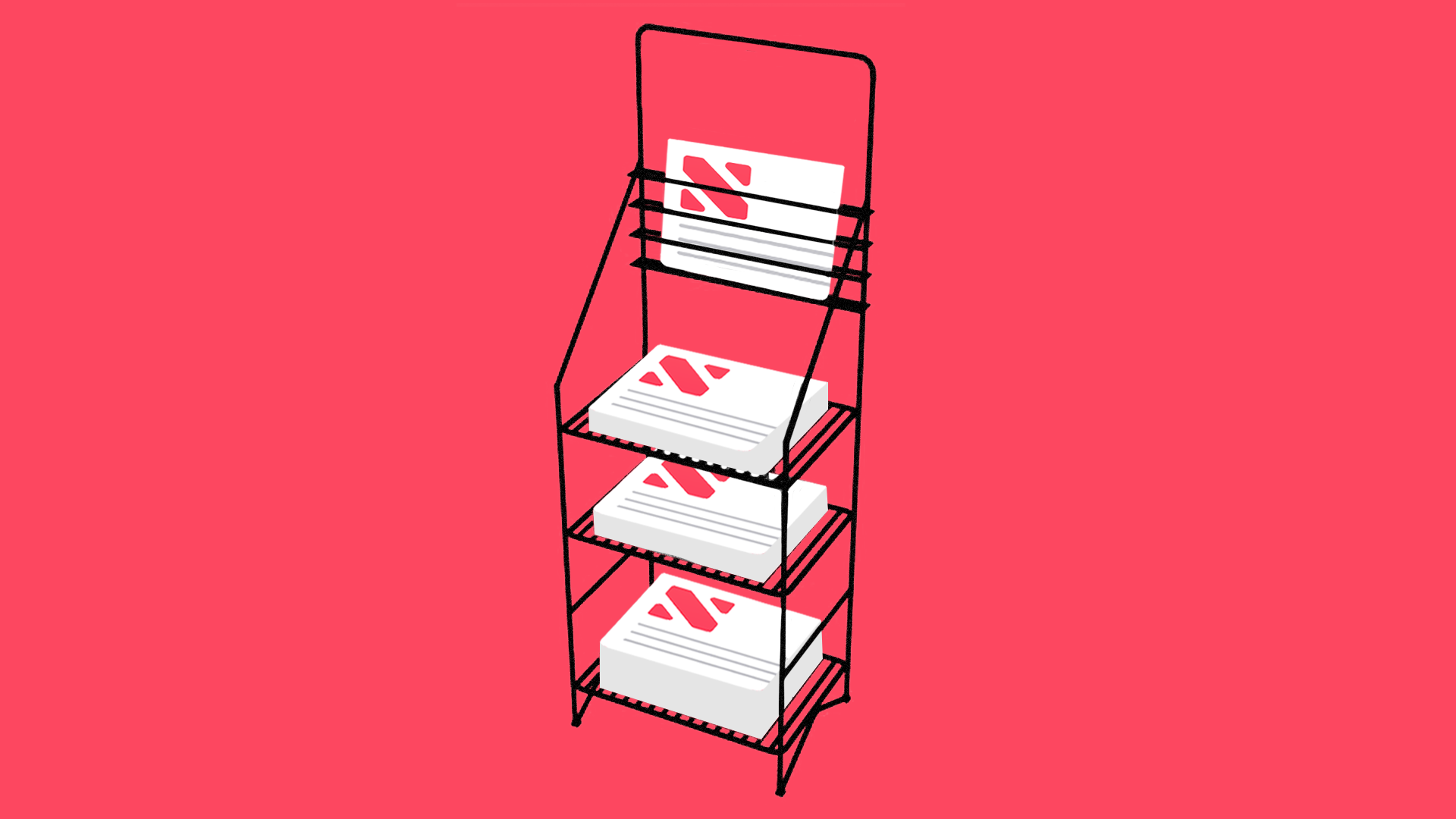 Apple's purchase of Texture (an aspiring "Netflix for magazines") raises tantalizing possibilities for publishers eager to jumpstart their digital business.
However it's not the first time publishers have hoped Apple would save their business and so far redemption has yet to come from Cupertino or elsewhere.
Apple is emphasizing that it will help continue to provide high-quality journalism from trusted sources to its customers, a distinguishing factor from some of its technology competitors that have struggled to embrace free speech while curbing misinformation.
"We're not trying to just give you the most popular stuff for you but some of the articles that you should be reading. We want that serendipity."
— Apple's SVP of internet software and services Eddy Cue, on stage at South by Southwest Monday
More: Sara Fischer's full story is here.
Meanwhile: Sara also has the scoop on a new video news product from Facebook.
https://www.axios.com/newsletters/axios-login-8e4e1185-9fd0-443d-b195-cbe867ab843e.html?chunk=2#story2
Commissioner Brendan Carr's 5G crusade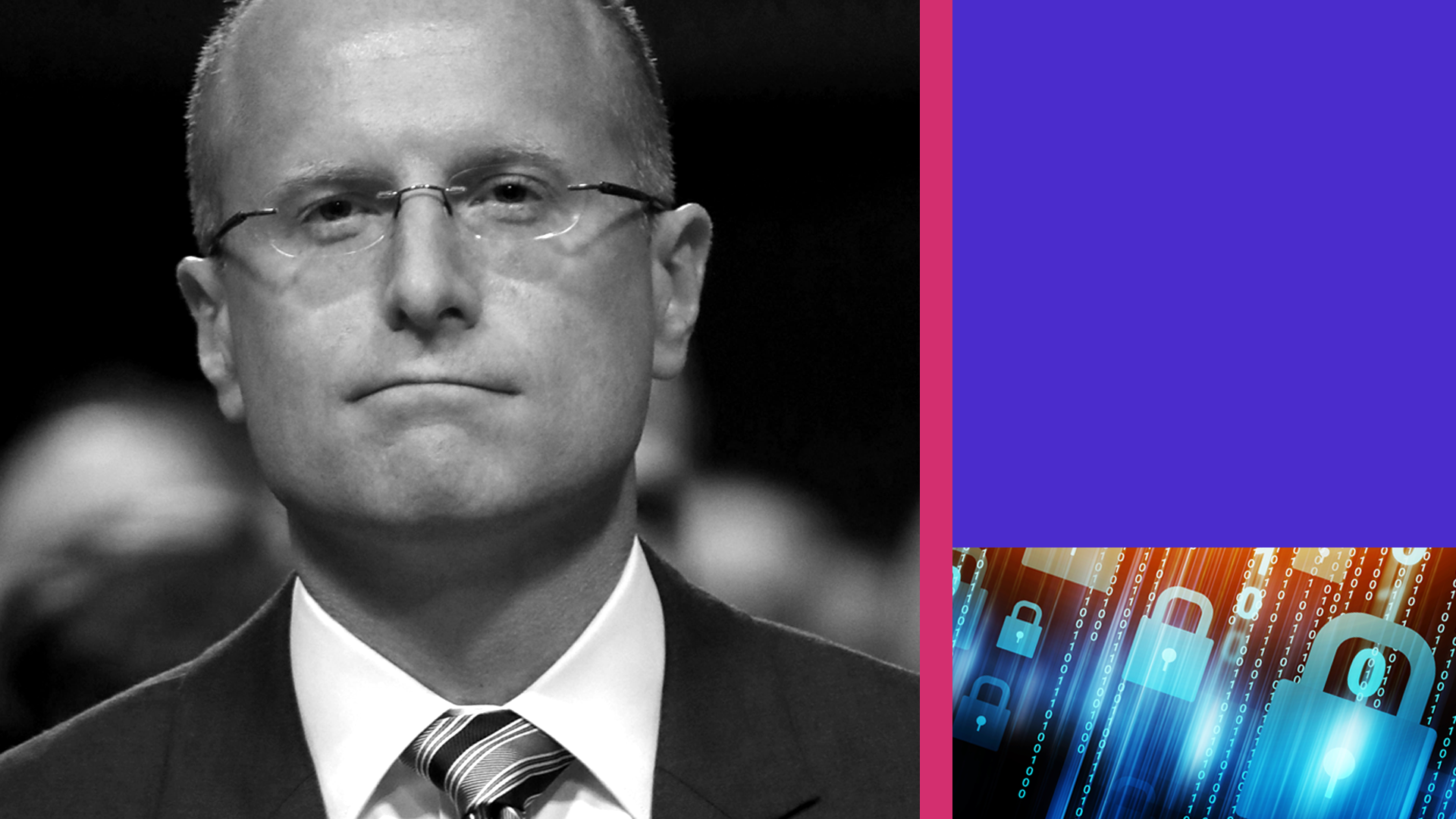 When it comes to speeding up 5G, FCC commissioner Brendan Carr thinks much can be done by easing state and local regulations. Speaking with Axios' David McCabe, Carr says when he looks at the infrastructure docket, he divides it into two main buckets:
"[O]ne is the federal historic and environmental review side, which we're doing this month. The next bucket is going to be taking a look at state and local laws and looking at our authorities under [the primary communications law] to make sure that we're all headed in the same direction to enable that deployment."
Quick take: The other big piece clearly, is making sure the FCC opens up the high-band airwaves needed for the fastest 5G speeds, with an auction on that front scheduled for the end of the year.
David has more in his Q&A with Carr, including his take on regulating Big Tech, and what's surprised him so far about his time on the commission.
https://www.axios.com/newsletters/axios-login-8e4e1185-9fd0-443d-b195-cbe867ab843e.html?chunk=3#story3
EU brings tech regulatory approach to Austin
The European Union's aggressive stance toward antitrust regulation got its moment on the SXSW stage Monday, with EU officials defending the bloc's aggressive stance toward big tech companies and U.S. tech leaders poopooing it, Kia Kokalitcheva writes from Austin.
The big picture: Tech giants like Facebook and Google are under increased scrutiny in the U.S., but European regulators have long been much more aggressive in curbing what they see as anti-competitive behaviors.
American tech companies generally worry U.S. regulators will start to take cues from their more forceful EU counterparts.
On the data front, Europe's stringent data privacy law — the General Data Protection Regulation — takes effect in May and will force big changes for global tech companies that handle consumer data.
U.S. view: "The Europeans go after big successful companies... using very ambiguous anti-competitive laws," Consumer Technology Association chief Gary Shapiro said during a panel.
EU view: "We're not in a beauty contest of being more aggressive than another," echoed Damien Levie, who heads trade and agriculture at the EU's American embassy. "We look at conduct cases of what we call abuse of dominant position." 
The middle road: Former FTC commissioner Julie Brill, who is now deputy general counsel at Microsoft, said that while there's nothing wrong with being big, there's a problem when market share is "used in inappropriate ways and used to further benefit the monopolist." Microsoft, after all, has some experience in this area. 
https://www.axios.com/newsletters/axios-login-8e4e1185-9fd0-443d-b195-cbe867ab843e.html?chunk=4#story4
Take Note
On Tap
SXSW continues in Austin.
Trading Places
ICYMI
https://www.axios.com/newsletters/axios-login-8e4e1185-9fd0-443d-b195-cbe867ab843e.html?chunk=5#story5