It's shaping up to be a very busy fall for tech. Be sure to check out the Axios tech stream throughout the day to get all the latest news.
https://www.axios.com/newsletters/axios-login-8d921e01-daa1-4cdd-bf89-82959d23bece.html?chunk=0#story0
Facebook's problematic ad targeting raises big questions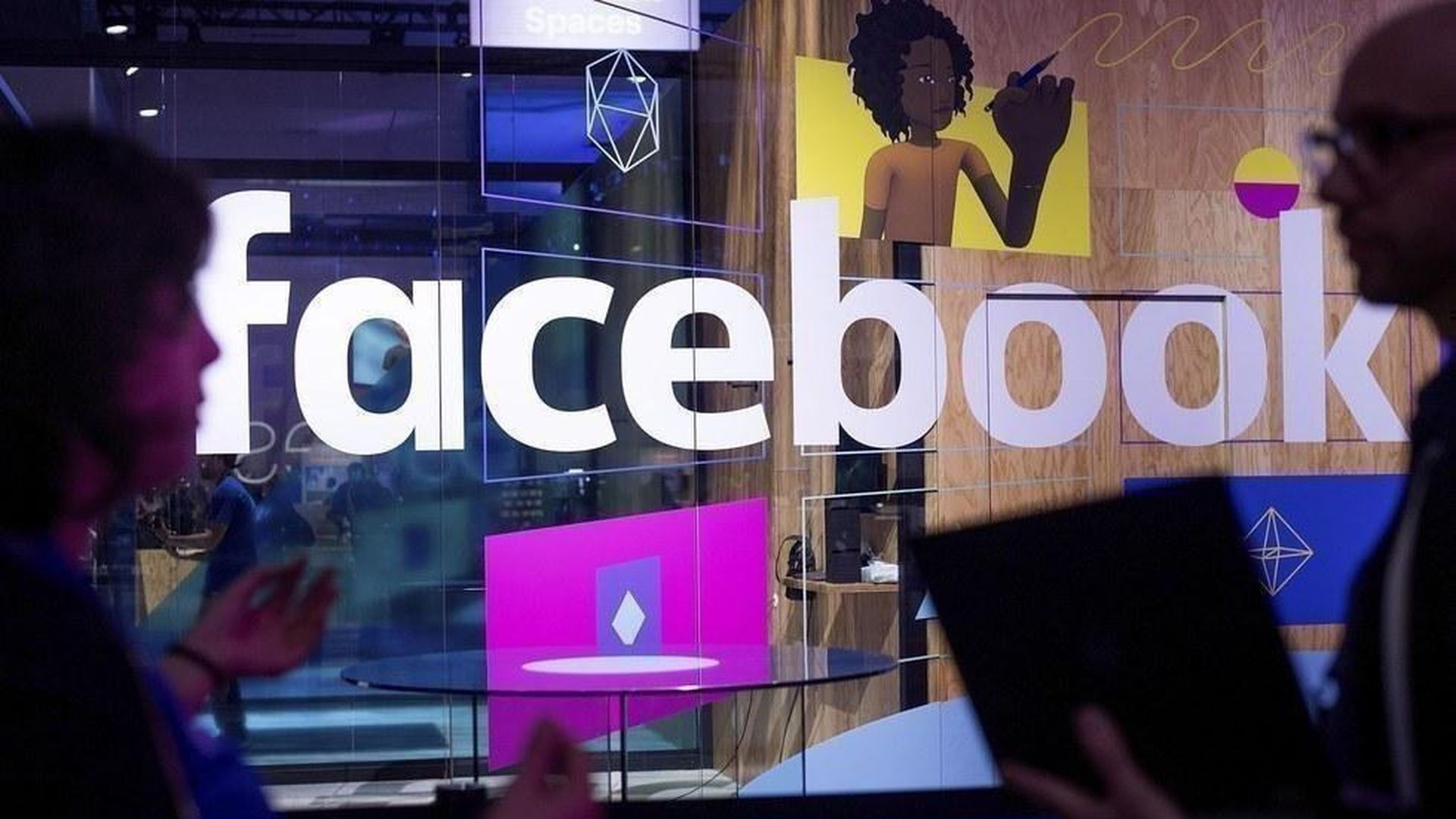 It is concerning enough that Facebook's ad system was letting buyers target people with self-described categories like "Jew hater" until ProPublica brought the issue to the social network's attention. (Facebook has now temporarily disabled the self-reported education and employer targeting fields, which is where most of the offenses occurred.)
But frightening as the current situation is, it actually raises a larger and potentially more challenging issue that looms not far on the horizon.
The big question: What about when Facebook's and Google's algorithms are good enough to know that an advertiser wants to target bigots without them needing to type in "Jew hater"?
Why this is a concern: We know about this current problem because Facebook's algorithms are still manual enough that buyers are targeting by keyword. But what about when the system is good enough to understand the kind of person someone is trying to reach, without requiring someone to type in such obviously offensive keywords?
It's issues like these that the tech industry needs to confront now, at the dawn of the machine-learning era, before our biases become codified.
https://www.axios.com/newsletters/axios-login-8d921e01-daa1-4cdd-bf89-82959d23bece.html?chunk=1#story1
Pressure to crack down on extremist sites
The services that help form the unofficial backbone for the internet are facing pressure to stop working with certain sites tied to extremism. It's the latest tension between demands from some corners to crack down on content linked to violence and the internet's tradition of openness.
What's happening: The Counter Extremism Project, a non-profit that focuses in part on disrupting extremist recruitment online, says in letters to Cloudflare, WordPress parent Automattic, and GoDaddy that the companies should stop providing services to sites associated with terrorist groups like ISIS and al-Qaeda in the Arabian Peninsula. Axios' David McCabe got an early look at the letters, which were sent this week.
Why it matters: These are three members of a club of companies that can, effectively, decide whether someone gets to host a website. Cloudflare, for example, protects websites from cyberattacks and GoDaddy provides them with domain name registration. All three had decided to stop providing services to websites associated with white supremacist groups earlier this summer — which helped to trigger the letters.
https://www.axios.com/newsletters/axios-login-8d921e01-daa1-4cdd-bf89-82959d23bece.html?chunk=2#story2
Why Apple might plow $3 billion into Toshiba's chip business
Apple is close to investing upwards of $3 billion for a stake in Toshiba's chip business, per Bloomberg. That would be much more than the company spent on its biggest-ever acquisition, Beats Electronics. But in many ways, this would be less surprising than that deal. Apple declined to comment.
My thought bubble:
While Apple doesn't generally do big acquisitions, securing component supply is an area where Apple is known for spending big. So, the notion that the company might be willing to invest $3 billion for a minority stake isn't actually so crazy.
Right now the company is highly dependent on Samsung, a key rival, for memory chips.
Yes, but: A Toshiba deal wouldn't end apple's reliance on Samsung. The Korean electronics giant also manufactures some of Apple's other chips and is likely the main supplier of the OLED screen for the iPhone X.
Flashback: Axios' Dan Primack reminds me that the Toshiba saga has been going on for a long, long time. For quite a while it looked like the combination of Silver Lake and Broadcom might buy the chip unit until Apple and Bain Capital came on the scene. The complication: Western Digital owns a stake in Toshiba's chip unit and has interests of its own.
https://www.axios.com/newsletters/axios-login-8d921e01-daa1-4cdd-bf89-82959d23bece.html?chunk=3#story3
Google in talks to invest $1 billion in Lyft
As Axios (and Bloomberg) reported yesterday, Google has held talks to invest around $1 billion in Lyft through one of its many entities.
Why it matters: It would be a stunning move, given that Google was an early investor in Lyft rival Uber, even though the two companies have since gotten litigious over allegations of trade secret theft. Or, as one Uber investor explained it to Axios: "That is seriously messed up."
Complication: SoftBank currently is in talks to invest in Uber, but is insisting on a minimum ownership of 17.3% (which means some existing shareholders would need to sell). If SoftBank can't reach that threshold, it has threatened to instead invest in Lyft — a move that theoretically could impact the company's negotiations with Google.
Funding history: Lyft has raised over $2 billion in funding to date, from backers like General Motors, Carl Icahn, Andreessen Horowitz, Floodgate, Mayfield, Coatue Management, Founders Fund and Rakuten.
Meanwhile, Axios' Kia Kokalitcheva has a look at why some Uber employees, even some critical of the company, are choosing to stay.
https://www.axios.com/newsletters/axios-login-8d921e01-daa1-4cdd-bf89-82959d23bece.html?chunk=4#story4
Social Capital thinks its unusual financing could be IPO 2.0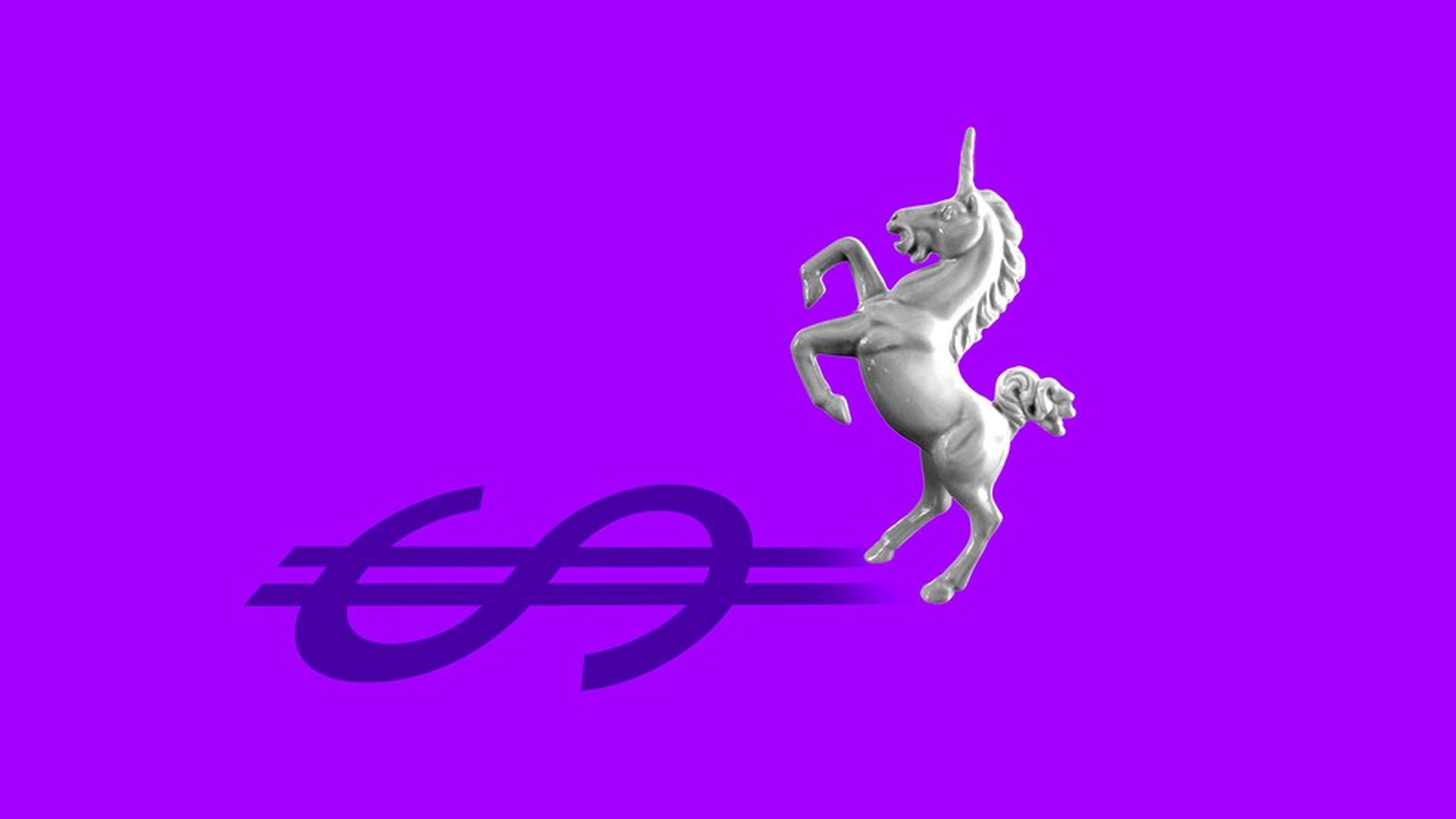 Venture capital firm Social Capital wants to make going public cool again, raising $600 million Thursday in an IPO for a blank check acquisition company that is designed to eventually acquire a tech "unicorn." (AKA worth more than $1 billion).
Why it matters: There is a glut of highly-valued and well-capitalized startups that have avoided going public, often to avoid both the hassle of an IPO and the scrutiny that comes with being listed. The trend has frustrated a lot of startup employees and investors, who want to convert their equity into cash. Social Capital hopes its approach can help alleviate the pressure.
History lesson: Social Capital isn't the first to try to build a "blank check" tech company. I remember one more than a decade ago put together by three former Apple executives. It didn't work out so well, with investors losing most of their money.
https://www.axios.com/newsletters/axios-login-8d921e01-daa1-4cdd-bf89-82959d23bece.html?chunk=5#story5
​Axios on your home screen
Want one-tap access to Axios from your phone? We don't have an app (yet).
But if you follow these instructions, you can totally have Axios on your home screen:
Android: When you're at Axios.com on the Google Chrome browser, click the menu bar on the top right and select "Add to Home Screen"iPhone: When you're at Axios.com on the Safari browser, click on the 'share' button at the bottom center of the screen and then click "Add to Home Screen"
https://www.axios.com/newsletters/axios-login-8d921e01-daa1-4cdd-bf89-82959d23bece.html?chunk=6#story6
Take note
On tap: iPhone 8, iPhone 8 Plus, and Apple Watch Series 3 pre-orders started at midnight, with cellular carriers dangling various offers in hopes of luring new customers.
Trading places: NYT reporter Mike Isaac (also my former colleague and current Twitter foil) is writing a book about Uber, per Recode.
ICYMI: Google faces a pay discrimination suit from three women who accuse the company of putting them on career paths that led to lower-paying assignments...Apple executive Craig Federighi says that Face ID can be temporarily disabled by pressing buttons on both sides of the iPhone X; that could be important in cases of robbery or where governments are trying to compel people to unlock their device...Essential CEO Andy Rubin offered a few more details on where his company is headed in an "ask me anything" session on Reddit...And here's a video of Y Combinator founder Sam Altman accepting the Ric Weiland Award at the GLAAD Gala San Francisco last weekend. House Speaker Nancy Pelosi made a surprise appearance to present the award...Eaze raises another $27 million amid high times for cannabis tech.
https://www.axios.com/newsletters/axios-login-8d921e01-daa1-4cdd-bf89-82959d23bece.html?chunk=7#story7