Axios Login
June 23, 2022
Goooooooaalll. Sorry, writing this during last night's Stanley Cup finals game that went to OT, with Colorado topping Tampa Bay. (Sorry, non-sports fans. You and AJ can rejoice that NBA/NHL playoff season is almost over.)
Today's newsletter is 1,248 words, a 5-minute read.
1 big thing: Instagram's crackdown
Instagram is the latest platform to launch new tools aimed at enforcing its age policies, as kids' screen time rises and regulators threaten greater scrutiny of social media's effects on children, Axios' Margaret Harding McGill reports.
Why it matters: Social media giants are grappling with how to determine with certainty the age of their visitors to both evade regulatory crosshairs and create safer online experiences for children.
Driving the news: Instagram on Thursday said, starting in the U.S., if a user tries to edit their birthdate from under 18 to over 18, they will have to prove their age in one of three ways:
Upload their IDs, which are deleted within 30 days.
Record a video selfie that will be reviewed by Yoti, a company that uses facial analysis technology to estimate age and then deletes the video.
Ask three mutual followers who are at least 18 to confirm the users' age.
The big picture: Apps are experimenting with methods of verifying ages beyond simply asking users to plug in a birthdate, as well as designing separate versions of their services for younger users.
YouTube created a standalone app, YouTube Kids, for users under 13 while Facebook launched Messenger Kids for younger users.
TikTok created a view-only version of its video-sharing app for kids under 13.
What they're saying: Erica Finkle, director of data governance at Instagram-parent Meta, told Axios the new age verification system is only for users attempting to edit their birthdate to make them older than 18 for now, but could be expanded in the future.
"We're focused on really providing age-appropriate experiences and so that's why we're starting with this as a test," Finkle said. "We will consider where across Meta technologies to use it going forward, but we want to test right now for effectiveness and how people are using it."
The intrigue: Finkle said in a blog post the company still believes the best solution is for devices or App Stores to provide apps with users' ages, so they can have age-appropriate experiences across all apps.
Earlier this month, Apple said with iOS 16, users will be able to use their digital ID in their Apple Wallet for apps requiring identity and age verification.
Apple's iOS and Google's Android system allow parents to block or limit specific apps on their child's device.
Between the lines: Instagram requires users to be at least 13 years old, but has faced outcry from lawmakers over children's use of the app.
Our thought bubble: Even though a smartphone has more than enough info to verify who people are (and therefore how old they are), privacy and logistic concerns have made this a thorny issue.
2. Exclusive: Grindr launches AI content moderation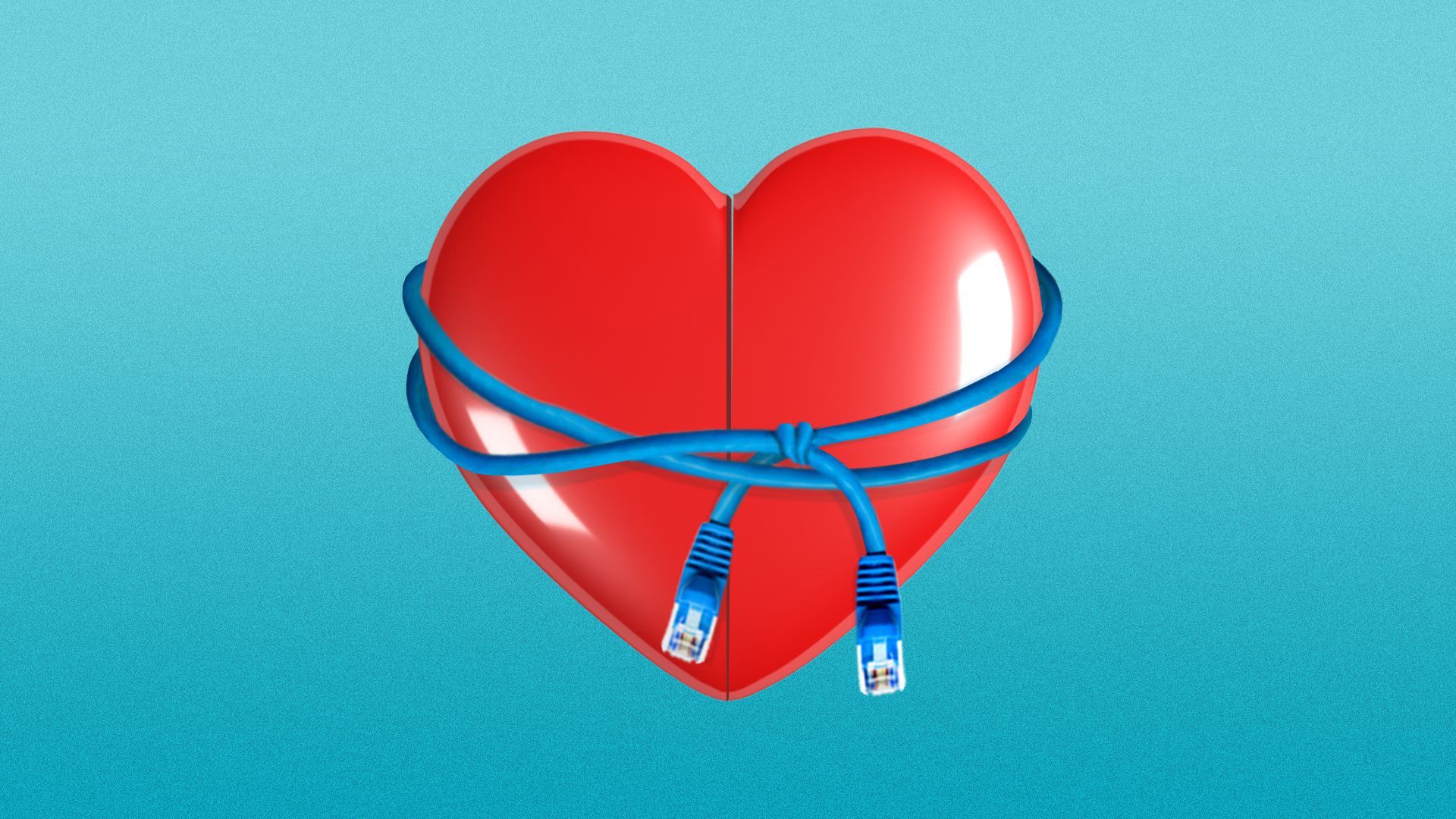 Grindr is partnering with Spectrum Labs, tapping the startup's AI-based system to help filter postings on the LGBTQ dating service.
Between the lines: For years, Grindr has chosen not to implement an AI system for content moderation, because it was concerned that the models weren't sensitive enough to keep users safe without introducing other types of bias.
Content moderation via machine learning is tricky, controversial and not always good, Grindr spokesman Patrick Lenihan told Axios.
In Spectrum, which provides content moderation to other dating services, Lenihan said Grindr finally found an option it was comfortable with. "They had the thing we really needed."
How it works: Rather than simply police content for certain words or phrases, Spectrum's contextual AI service works to solve specific issues, such as identifying the sale of drugs and sex as well as trying to detect underage users.
Spectrum has a set of algorithms it has tuned over the years, but also works with each customer to make the system work for their environment. As a result, it can take weeks or months to get its tools up and running, but Spectrum CEO Justin Davis says that's an investment that pays dividends over time.
Why it matters: While Grindr had understandable reasons for waiting to find a suitable AI system, not using one meant the company was heavily reliant on user reports.
Spectrum's Davis says that only 18 percent of users across services report problematic encounters and a huge percentage of those are actually false reports, such as people who didn't like their date.
And the other non-AI method that Grindr and others use — monitoring for keywords — has gotten less effective over time.
The big picture: Dating apps have become the key method for matchmaking, but the rise in popularity has also made them a hotbed for harassment, illegal activity and scams.
3. Former Google exec: Antitrust key to privacy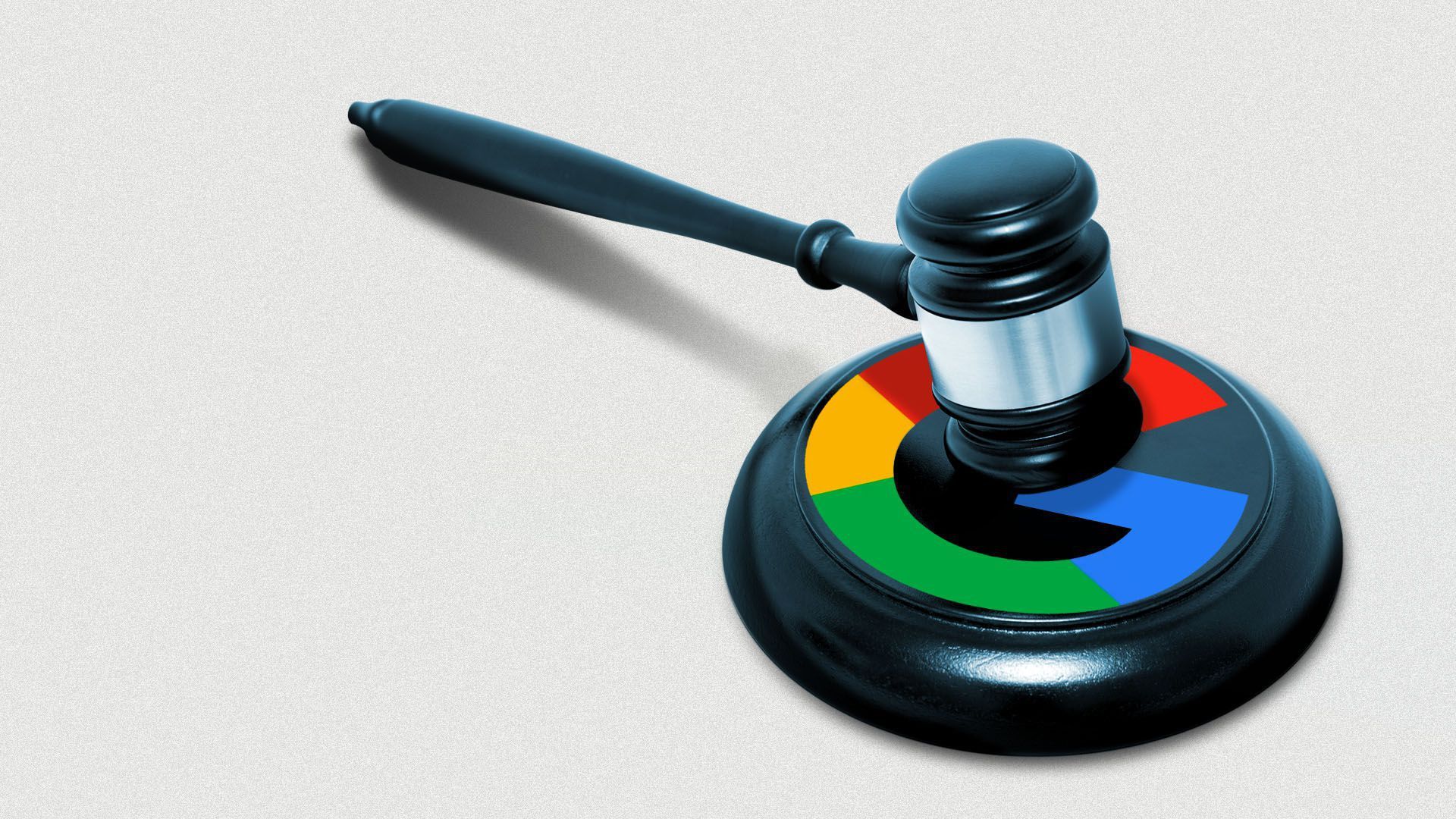 Antitrust action is desperately needed to reel in the practices of Big Tech companies, especially around privacy, Google's former head of advertising told Axios' Ashley Gold.
Driving the news: Competition in tech is needed to ensure people are able to have private online experiences, because large companies like Google will never truly care about user privacy, Sridhar Ramaswamy said during an onstage interview with Axios in Toronto at the Collision Conference.
Ramaswamy spent 15 years running Google's lucrative advertising business before launching Neeva, a subscription-based search engine.
Why it matters: Regulators around the world have put increasing pressure on the largest technology companies over anti-competitive practices.
Ramaswamy is banking on a future where smaller, privacy-focused platforms stand a chance of competing against companies like Google.
What they're saying: "Big Tech would like nothing better than to portray themselves as the saviors of our country, as the defender of democracy, but nothing could be further from the truth," Ramaswamy said.
"Imagine one company in charge of supplying water for the entire planet ... a for-profit company. Search and access to information is as basic, and you have one company in charge of this."
Reality check: It will take years, even decades, for regulators and companies to catch up with laws that protect consumer data and practices that put user privacy first.
Efforts to pass a comprehensive data privacy law in the U.S. are slowly moving along, but face an uphill battle.
4. Take note
On Tap
Collision ends today in Toronto, while Cannes Lions continues in France, as does Amazon's Re:Mars in Las Vegas.
Google CEO Sundar Pichai will be in D.C. today, sources say, to have private meetings with congressional leaders as pressure mounts to hold a Senate floor vote on the American Innovation and Choice Online Act.
The House Energy and Commerce Committee will markup a bipartisan privacy bill today, but it faces headwinds in the Senate.
Trading Places
Chipmaker AMD has hired former Morgan Stanley banker Mathew Hein as chief strategy officer and senior vice president of corporate development.
Signal AI has hired Alexandre Pinto as senior vice president of data science. Pinto will take over responsibilities from co-founder and chief data scientist Miguel Martinez, who will shift to a board role.
ICYMI
eBay is buying NFT marketplace KnownOrigin for an undisclosed price. (TechCrunch)
A leaked memo suggests that Amazon could be facing a looming shortage of warehouse workers and might have to hike wages. (Vox)
5. After you Login
Amazon is working on a system that will allow Alexa to mimic any voice after just an hour of training. I'm just going to sit here for a minute and let you ponder that.