Hi. I'm in San Francisco for a change.
https://www.axios.com/newsletters/axios-login-83130600-1b62-4f97-bbec-8ce35a4cc1c9.html?chunk=0#story0
1 big thing: Google reluctantly back in spotlight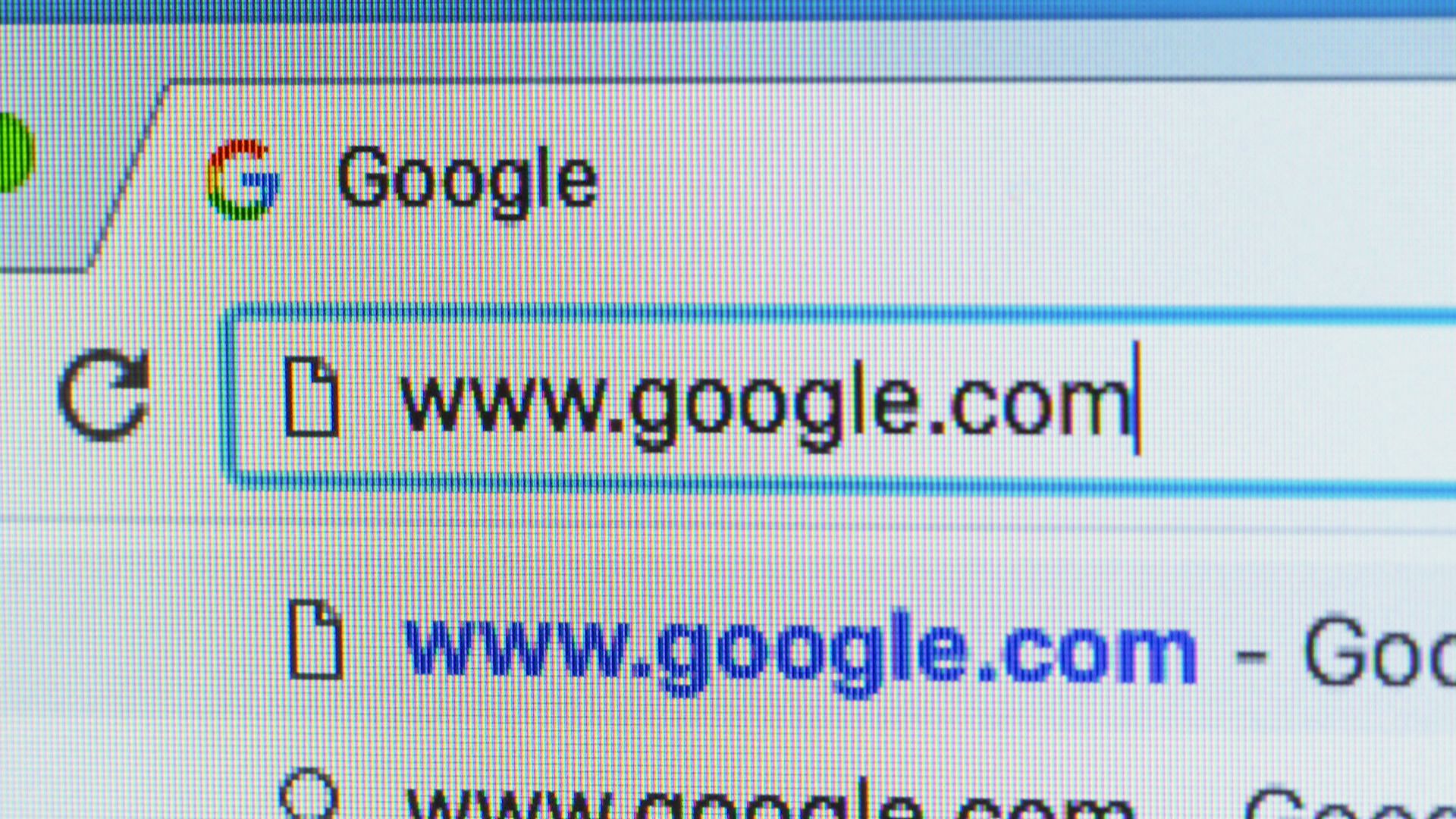 Throughout the recent Facebook controversy, writers (including us) have consistently reminded people: Don't forget about Google.
And yet, this still happened all too often. The search company (which has more dirt on everyone than Facebook) has largely managed to escape the techlash spotlight due to a mix of smarts and luck. But that seems to be changing.
What's happening: On Sunday, "60 Minutes" ran a piece looking at the company's power in the search business, a position that has already seen the company get a massive fine from the European Union and which some rivals have been urging U.S. authorities to investigate further, along with its control over the Android ecosystem.
The bottom line: The arguments brought up in Sunday's piece aren't new. The question is, will they find newly receptive ears?
Why it matters: Google has been trying its best to stay out of the spotlight and let Facebook take the punches. However, the drumbeat of people pointing at Google has been growing louder, with critics ready to pounce on any new stumble.
A recent examples of this was the response to the Duplex demo at Google I/O. While nearly everyone was wowed, observers were quick to point out the ethical issues.
An Axios story raised further questions about whether the demo was altered, and a Bloomberg story on Friday suggests that it was indeed edited.
History lesson: This isn't the first techlash. Intel and Microsoft went through similar criticism two decades ago. And there is much to learn, as Axios' David McCabe points out here.
Everyone knows about Microsoft and the costly and brutal battle they had with regulators in the U.S. and Europe over Windows' dominance.
But Intel had a similar hold on the market for PC chips, with AMD only having a tiny sliver of the market.
The difference was that, when rivals or regulators pushed back at Intel, the semiconductor giant worked out a settlement and moved on to its next battle.
Yes, but: Antitrust battle or no antitrust battle, it was the wheel of innovation that ended up dialing back the power of both Microsoft and Intel as both found themselves on the outside looking in during the smartphone revolution.
https://www.axios.com/newsletters/axios-login-83130600-1b62-4f97-bbec-8ce35a4cc1c9.html?chunk=1#story1
2. A new push to break up Facebook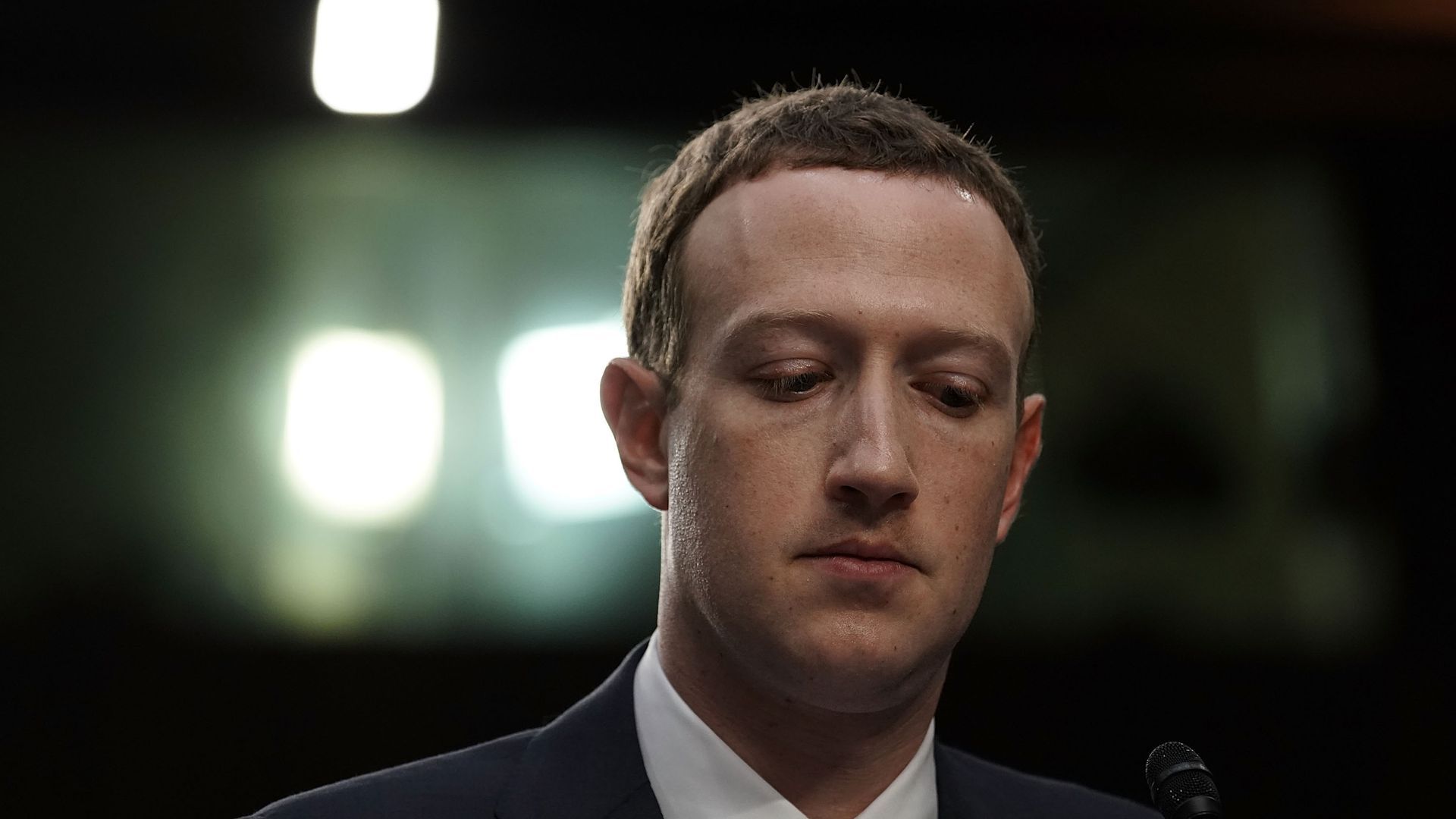 Break off Instagram, WhatsApp, and Messenger into their own companies separate from Facebook proper.
Make it possible for users on competing social networks to communicate with one another.
Implement strong privacy rules.
https://www.axios.com/newsletters/axios-login-83130600-1b62-4f97-bbec-8ce35a4cc1c9.html?chunk=2#story2
3. Kamen: Segway helped pave way for future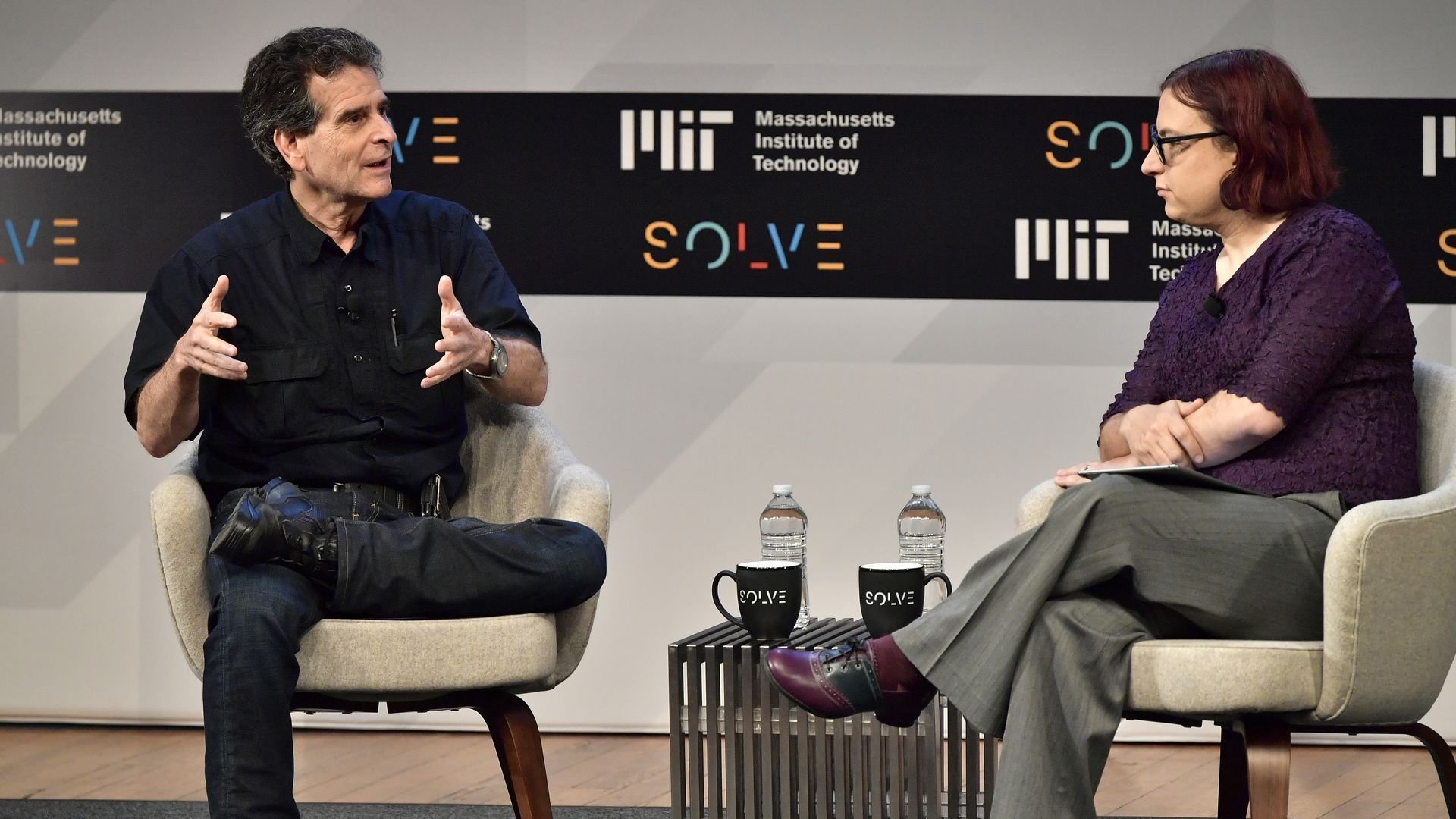 As part of a session on entrepreneurship at MIT's Solve conference last week, I got a chance to ask Segway inventor Dean Kamen his thoughts on whether the scooter is a success or failure. He said:
I am still more than ever a believer that as we go from 7 billion to 8 billion to 9 billion to 10 billion people on this planet, all moving into more congested environments, the idea of a 3,000 pound vehicle to move your 150 pound butt is absurd.
Quick take: Kamen admitted that he doesn't know that the Segway itself will become a major form of transportation, but notes it helped start a dialog on alternate modes of transportation.
"I still believe that a major city needs cars like a fish needs a bicycle," he said. "It's the wrong technology for that environment."
What's next? These days, Kamen is focused on his FIRST robotics competitions, including the global version of the event taking place in Mexico City in August.
Go deeper: You can watch the full video of the session here, which also includes my interviews with Tongan Olympian Pita Taufatofua, Affectiva CEO Rana el Kaliouby, Ruangguru co-founder Iman Usman, and, later on, a talk from Canadian Prime Minister Justin Trudeau.
https://www.axios.com/newsletters/axios-login-83130600-1b62-4f97-bbec-8ce35a4cc1c9.html?chunk=3#story3
4. Scooter parking spots are becoming a thing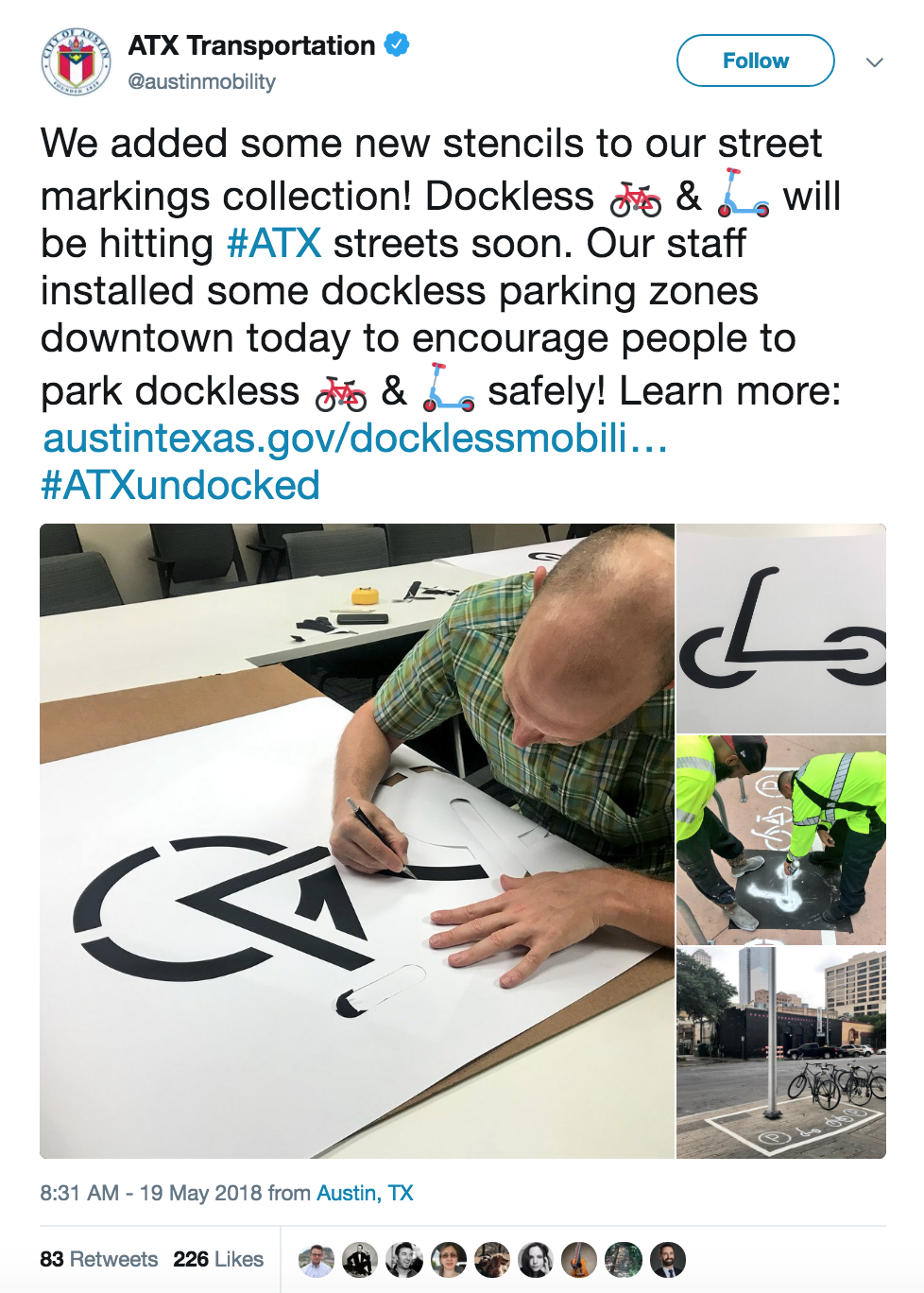 Speaking of a future beyond cars, lots of cities were less than happy when electric scooters suddenly appeared all over their sidewalks.
Yes, but: As Axios' Kia Kokalitcheva notes, many are now not only making special rules for them, they're re-adjusting the streets. Cities like Seattle and Austin are adding designated parking areas for dockless bikes and electric scooters, which was pointed out by michal Naka and you can see in the ATX Transportation tweet above.
Why it matters: There's no question that as transportation technology advances and changes, roads and urban design will have to as well. Self-driving cars will need different infrastructure, for example, and if scooters (and bikes) continue to rise in popularity, roads will need to adapt to make them safer for riders, pedestrians, and cars alike.
Meanwhile: Lyft may offer scooter rentals in San Francisco, according to The Information.
https://www.axios.com/newsletters/axios-login-83130600-1b62-4f97-bbec-8ce35a4cc1c9.html?chunk=4#story4
5. Microsoft buys speech AI startup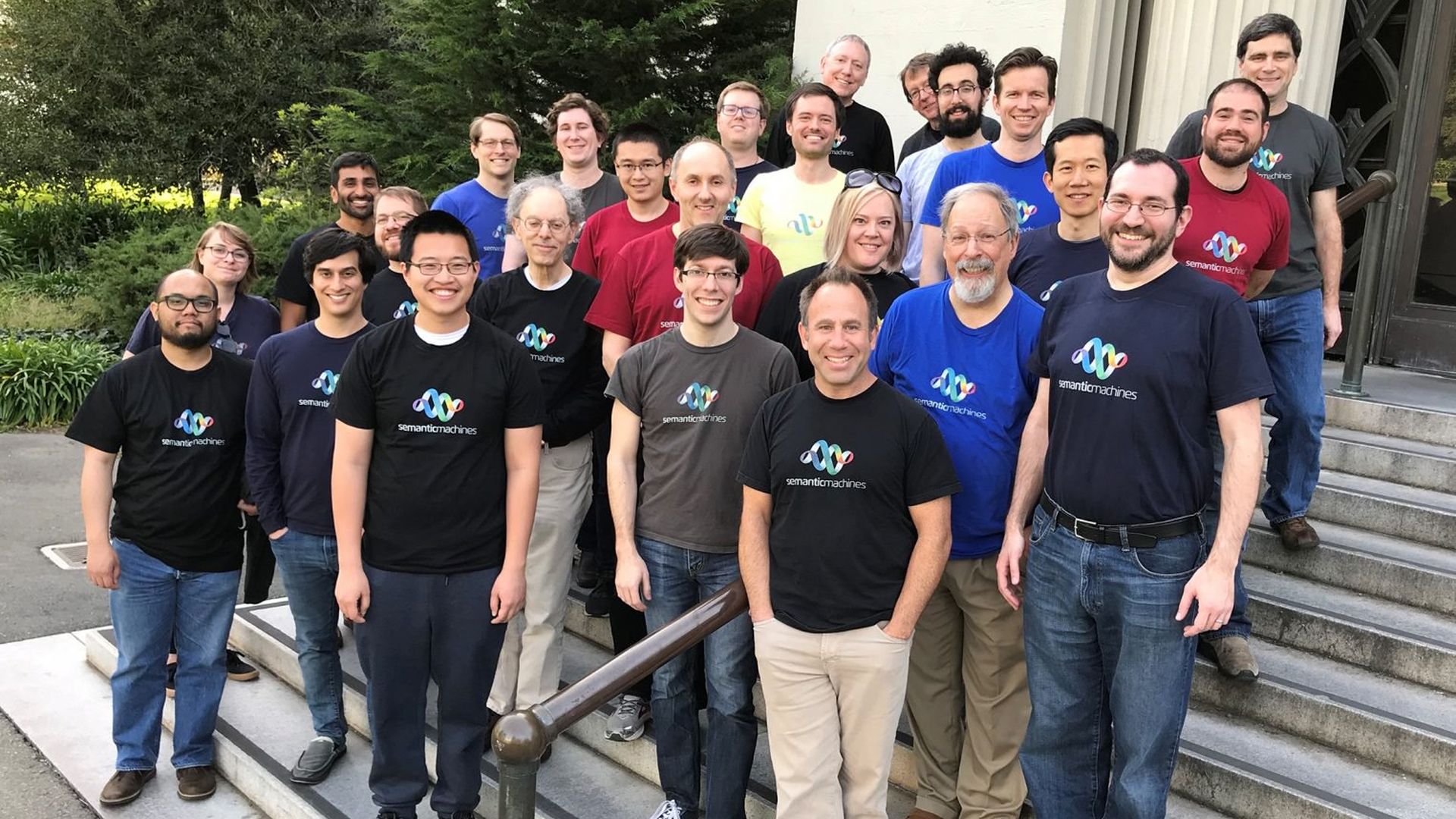 Microsoft said on Sunday it has acquired Semantic Machines, a company based in Berkeley, Calif., that is working on chatbots capable of natural speech.
The details: The startup has an impressive pedigree, including CEO Dan Roth as well as UC-Berkeley professor Dan Klein, Stanford University professor Percy Liang and former Apple chief speech scientist Larry Gillick. It raised $21 million from investors including Bain Capital Ventures, General Catalyst, Justin.tv founder Justin Kan and former Yahoo CTO Ray Stata.
Microsoft didn't say how much it was paying for Semantic Machines.
Why it matters: The move comes just after Google debuted its impressive, but controversial, Duplex speech technology at Google I/O.
https://www.axios.com/newsletters/axios-login-83130600-1b62-4f97-bbec-8ce35a4cc1c9.html?chunk=5#story5
6. Take Note
On Tap
Trading Places
Qi Lu, who joined Baidu as COO and president, is stepping down from those posts, per TechCrunch. The former Microsoft and Yahoo executive is remaining with Baidu in a lesser capacity.
TechCrunch also reports that former Tesla autopilot manager Sameer Qureshi has joined Lyft.
ICYMI
https://www.axios.com/newsletters/axios-login-83130600-1b62-4f97-bbec-8ce35a4cc1c9.html?chunk=6#story6