Welcome to the self-driving issue of Login. But while there is lots of autonomous content, this newsletter definitely didn't write itself. Thanks go to Kia, David, and Kim for all the great contributions. And remember, your news tips don't send themselves (yet). So hit reply to this email or send them to ina@axios.com
https://www.axios.com/newsletters/axios-login-82fad04c-14fe-4de4-bc89-1f8195fc68a7.html?chunk=0#story0
Truck driving jobs could be first casualty of self-driving cars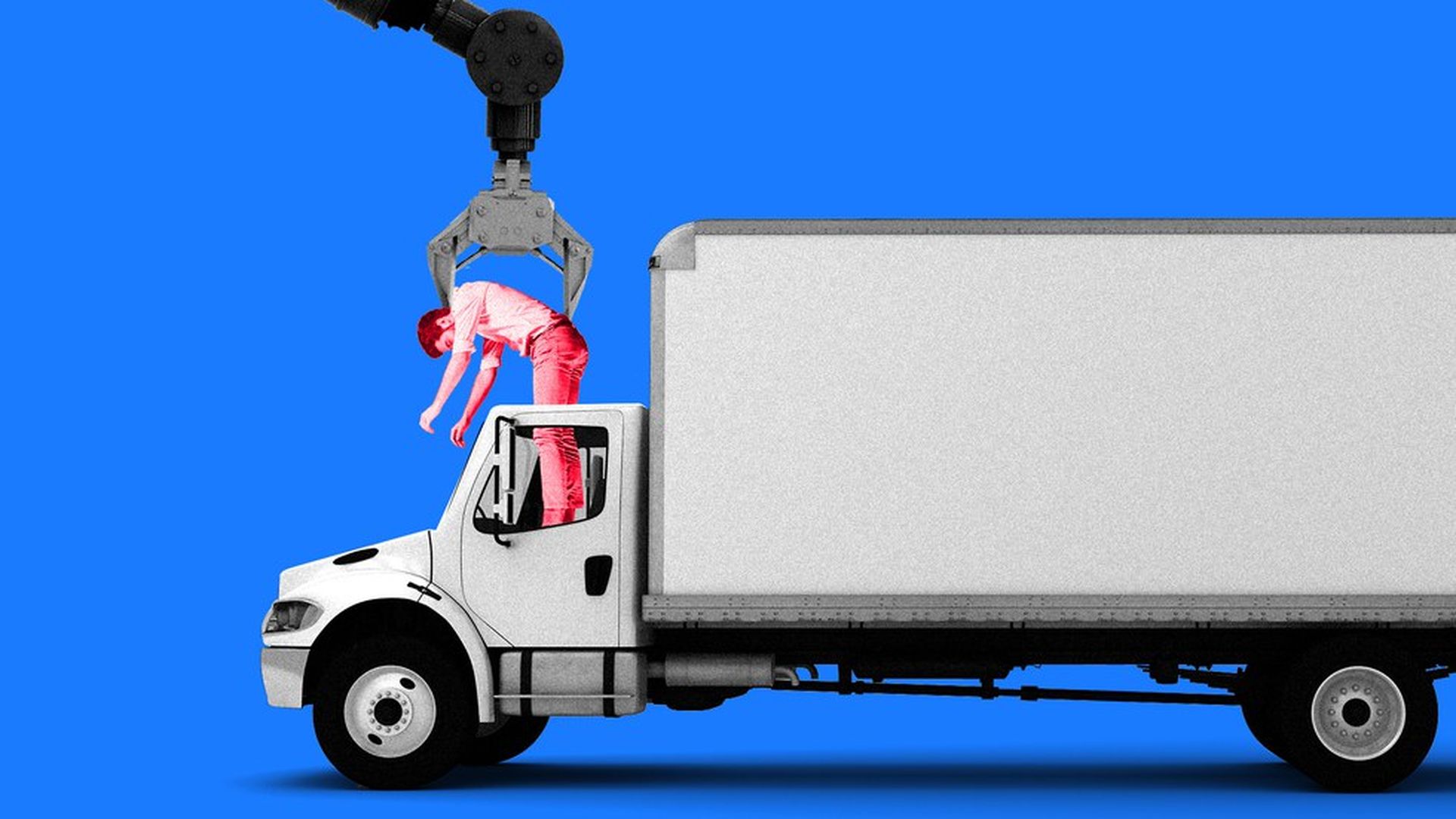 Truck drivers are stuck in the middle of the first major battle in Congress over whether self-driving cars and other artificial intelligence-enabled technologies could take away people's jobs.
The battle: On one side, you have Democrats claiming that rolling out automated trucks too quickly will hurt employment and safety; on the other, you have Republicans who want to quickly move a legislative package meant to speed up the deployment of self-driving technology.
The bigger picture: Truck drivers might be the first set of workers caught in the tug-of-war between old jobs and new technologies. But with Google, Amazon, IBM, and numerous other companies staking their future on artificial intelligence, they won't be the last.
Sound smart: This may be seen as a discrete debate over one subset of a technology that's gotten a lot of positive press attention. But it's really an early skirmish in a larger war over what the impact the quickening pace of AI development means for Americans' paychecks.
Go deeper: Read the full story by Axios' David McCabe here. And, as a refresher, check out the look Axios took earlier this year at places where jobs could be lost when automated trucks are deployed.
https://www.axios.com/newsletters/axios-login-82fad04c-14fe-4de4-bc89-1f8195fc68a7.html?chunk=1#story1
Uber's autonomous cars have driven 1 million miles
A year ago today, Uber began to offer rides to Pittsburgh passengers in its fleet of self-driving cars, Axios' Kia Kokalitcheva reports. Since then, it has expanded this test program to Tempe, Ariz., and has also put some non-passenger cars in San Francisco.
The numbers:
To date, Uber's self-driving cars have raked in 1 million miles in autonomous mode (including passenger trips and testing) since the company opened its Advanced Technologies Group 2.5 years ago. This is a bit tricky to put into context as not all companies disclose the number of miles driven with the same time and location parameters, but here's a sampling of testing in California in 2016, per CNBC.
Uber's cars have completed 30,000 passenger trips in the past year in Pittsburgh and the Tempe/Phoenix area.
Still: Uber's self-driving efforts haven't all gone smoothly. There was the scuffle with California's DMV, a serious lawsuit brought by Waymo for allegedly stealing trade secrets (although Waymo dropped its remaining patent claim against Uber last night), and tension with Pittsburgh city officials.
https://www.axios.com/newsletters/axios-login-82fad04c-14fe-4de4-bc89-1f8195fc68a7.html?chunk=2#story2
Undercover 'driverless' car tests visual cues for pedestrians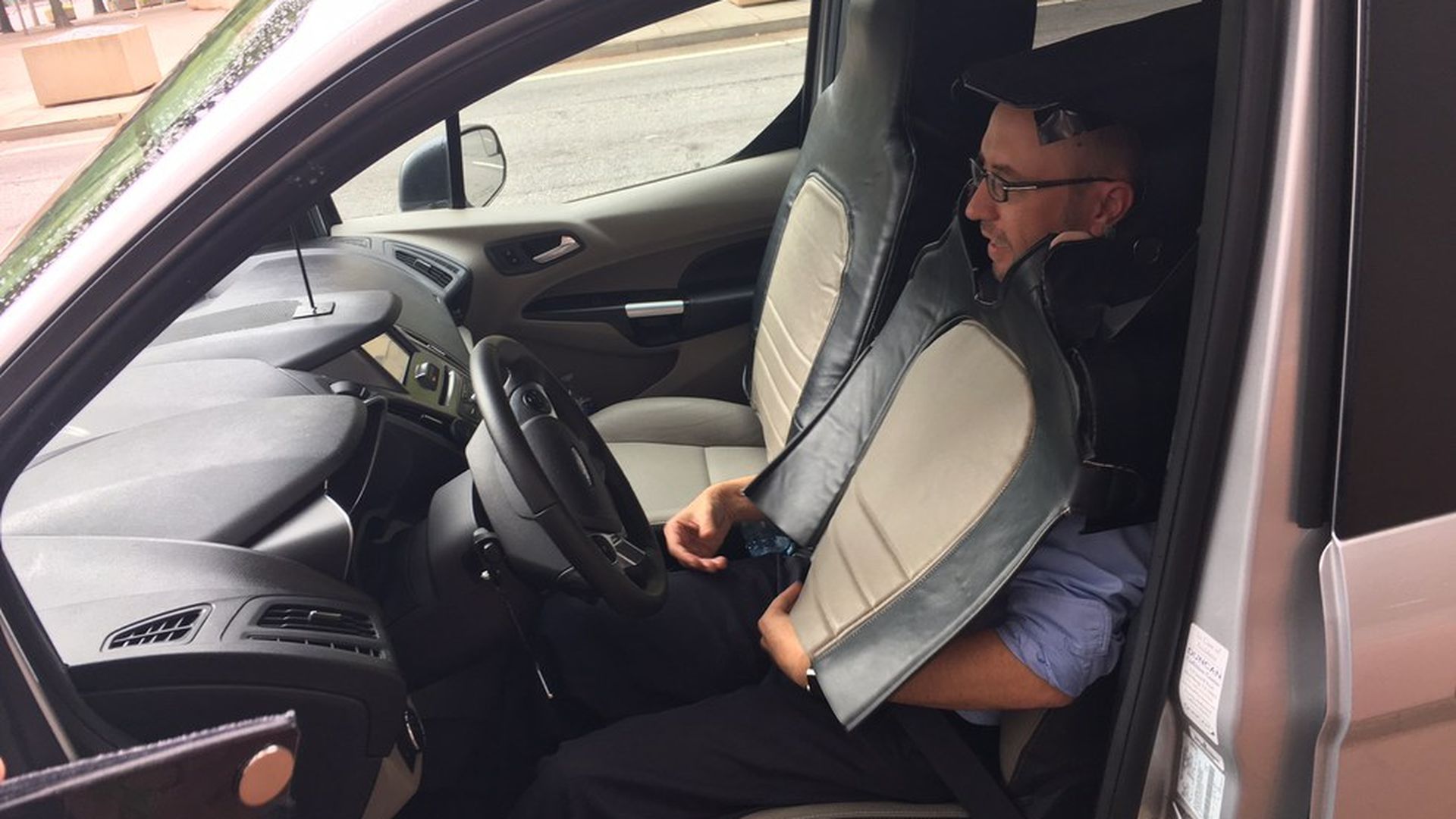 The internet freaked out last month when a "driverless" van was spotted roaming the streets of Arlington, Va. It turned out to be driven by a human wearing a "seat suit" as part of a study about how people interact with self-driving cars.
Now we know why: Ford was testing light signals to communicate with pedestrians, bicyclists, and other human drivers. It's part of the automaker's effort to create a standard visual language so autonomous vehicles can communicate their intentions to other road users.
For example: Today, drivers may signal their intentions to pedestrians, bicyclists, and other drivers with a hand wave, head nod or other visual cue to show their next move or to acknowledge it's OK to proceed through an intersection.
Why it matters: Replacing those visual cues will be essential for people to adjust to a driverless world, said John Shutko, Ford's human factors technical specialist. Fully autonomous cars are expected to dramatically increase driving safety when they eventually hit the roads, but it could cause new hazards for other road users. And to be successful, people have to actually want them on the roads.
"We are now considering how society in general is going to interact with these vehicles," Shutko said. "I think it will help with overall acceptance of them."
What's next: The study's results will be released later this fall. Ford and VTTI decided to explain the research after last month's media attention so that people wouldn't think the research project was "just a prank."
Axios' Kim Hart has more details here.
https://www.axios.com/newsletters/axios-login-82fad04c-14fe-4de4-bc89-1f8195fc68a7.html?chunk=3#story3
Afternoon is peak time for dangerous driving near schools
Risky driving behavior around schools is on the rise, with distracted driving due to cellphone use being a major contributor. The most dangerous driving behavior around schools happens during the critical pick-up time between 4pm and 5 pm, and at schools in urban areas, according to a study released today by Zendrive, a driver analytics platform.
Why it matters: One out of every 11 U.S. public schools is within 500 feet of heavily trafficked roads, and motor vehicle crashes are the leading cause of death for U.S. teens. From 2015-2016, Zendrive found that there was a 14% increase in traffic deaths — the biggest increase in 50 years. As it pointed out in earlier studies, distracted driving is a major factor.
You can see a Zendrive map on how safe the roads around your local schools are here. And read Kim's full story including a list of the worst states for risky driving near schools here. (Spoiler alert: California and D.C. top the list)
What's the AV connection? Self-driving car proponents say taking humans out of the driving equation will significantly reduce the number of fatalities. But full automation is at least a decade away, Zendrive CEO Jonathan Matus says.
Reminder: Automakers themselves have plenty of work to do on the safety front.
https://www.axios.com/newsletters/axios-login-82fad04c-14fe-4de4-bc89-1f8195fc68a7.html?chunk=4#story4
Backlash over potential bodega-killing startup Bodega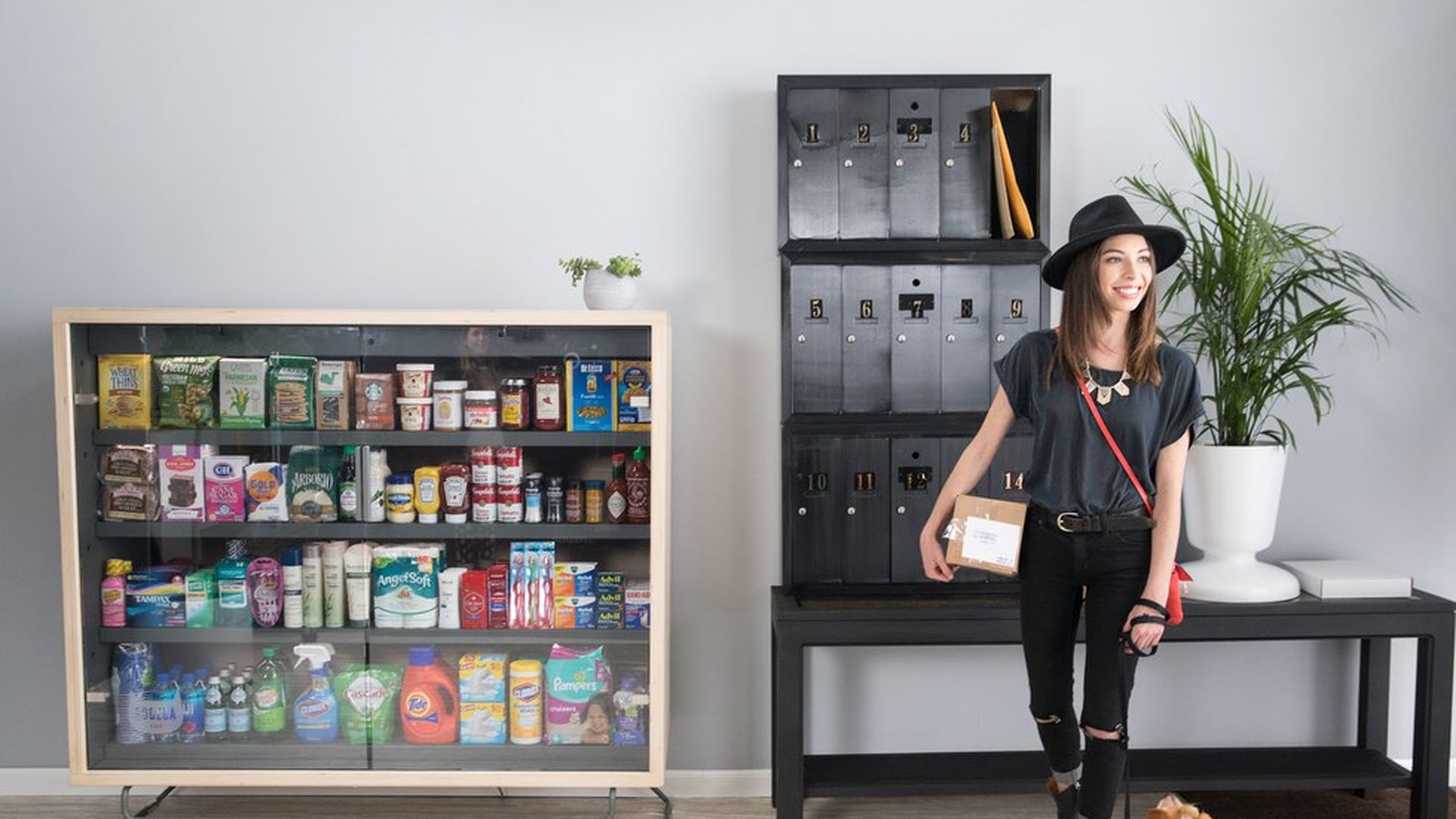 The talk of tech on Wednesday was a company looking to replace humans with technology. In this case, though, it was storekeepers and not drivers who were being replaced.
What's happening: The dubiously named Bodega, started by two ex-Googlers, aims to place its automated mini-storefronts in various locations. Cameras monitor the unmanned kiosk and an app charges customers for whatever they take.
Reaction: The backlash began almost as soon as a Fast Company feature went live. By mid-day Bodega was in damage control, apologizing for its hubris and trying to make clear it wasn't looking to rid neighborhoods of their beloved corner stores.
Our thought bubble: Bodega is either the future of retail or a glorified vending machine, depending on one's perspective. And, Silicon Valley is both amazed and disgusted with its own power to disrupt things.
https://www.axios.com/newsletters/axios-login-82fad04c-14fe-4de4-bc89-1f8195fc68a7.html?chunk=5#story5
https://www.axios.com/newsletters/axios-login-82fad04c-14fe-4de4-bc89-1f8195fc68a7.html?chunk=6#story6