You should get frequent flier miles just for reading Login. Once again, I am writing from an airplane, this time a red-eye to Boston, where I am headed for MIT's Solve conference.
NYC Media Lab's Hendrix: Investment in VR/AR is slowing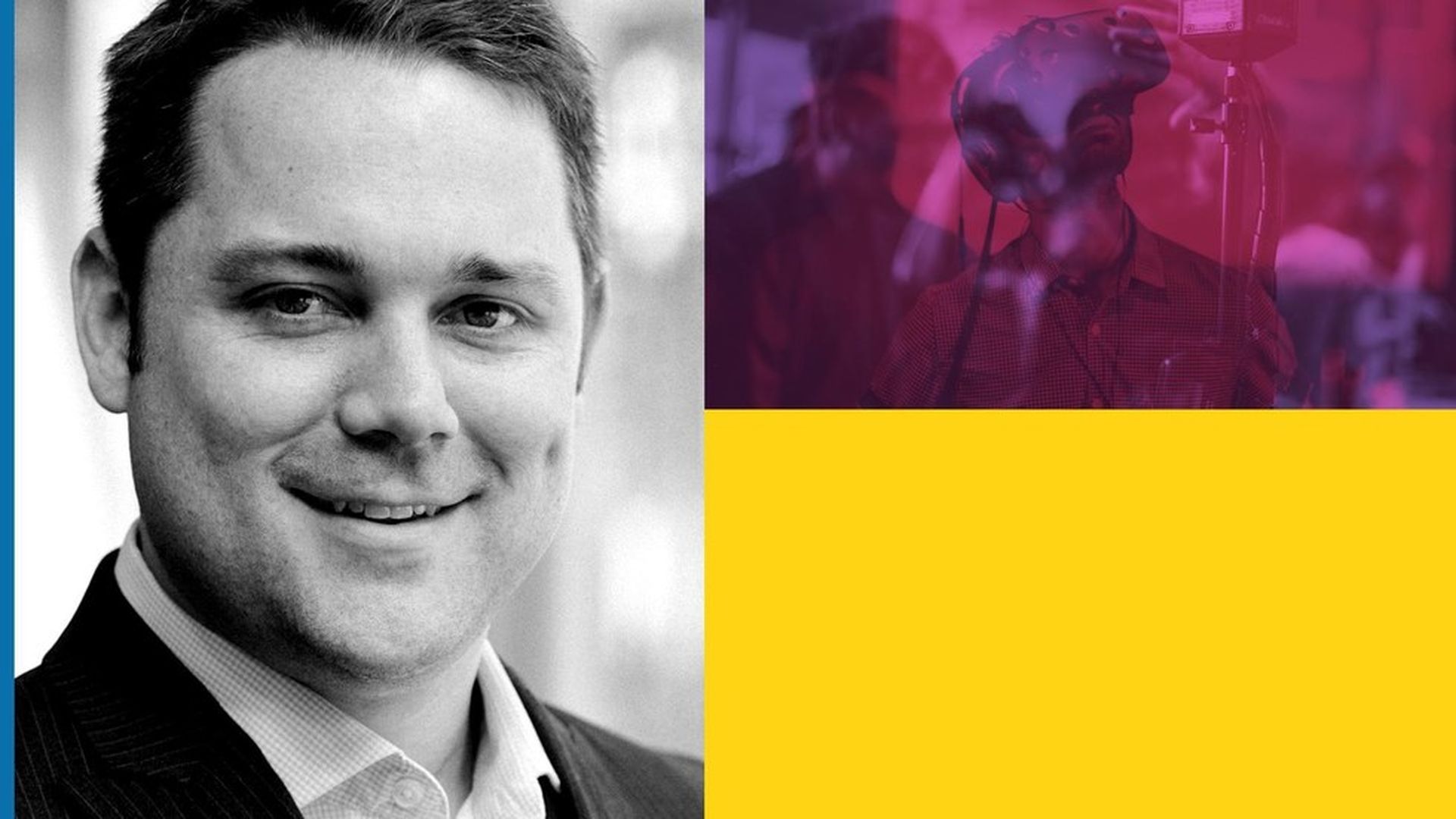 Virtual reality may be the next big thing. Or maybe it will be augmented reality.
But as both technologies struggle to gain mass market acceptance, investment has started to slow, according to Justin Hendrix, executive director of NYC Media Lab, who spoke with Axios' Sara Fischer.
"I do think we're seeing a little bit of a wobble in the kind of commercial enthusiasm around AR and VR," Hendrix said. "The dip suggests investors have cooled since realizing emerging area market adaptation is not there."
Per Crunchbase, the first quarter of 2017 marks the lowest quarterly number of financings and investment total in AR/VR technologies in over a year.
A few other trends Hendrix is seeing in the marketplace that are affecting media economics:
Intersection between data science and media: "Artificial Intelligence will make more content machine-readable, which will have enormous impacts on how media is shared, produced and monetized moving forward."
Product development is moving at the fastest pace ever: "It has never been easier to prototype and make new things. We've found the amount [of] time need to go from idea on paper to something that works, and is potentially testable in market, continues to shrink."
More content personalization: Especially in the native ad space. "The convergence in the branded content ecosystem is currently very human-driven," Hendrix said. "Eventually tech will collide with human-driven tech, and content and brands should be experimenting at that intersection."
Robots sales, meanwhile, hit another record in Q1
Industrial robots are still a niche market too, but a fast-growing one. There are now 250,000 robots at work in North America and, according to the industry's trade group, robotics companies made $516 million in sales in the first quarter, up by about 28% over the same period in 2016.
That follows a record 2016 for robotics sales, and consensus forecasts call for continued double-digit growth for the next five years. This gives a hard foundation to projections of a vast robotization of industry and job categories over the coming years, with the potential for a massive impact on employment.
Steve LeVine has more here.
Francis Ford Coppola wades into net neutrality fight
The net neutrality battle has a surprise new entrant: Godfather director Francis Ford Coppola. The film legend is among those urging FCC Chairman Ajit Pai to safeguard net neutrality rules.
"Trusting the leadership of huge corporations with America's artistic heritage is a crucial mistake, and can already be seen in the 'monotony' of contemporary major studio cinema," he said in an April letter just released by Public Knowledge, which is fighting Pai's proposed net neutrality rollback. Coppola added that the "changes" Pai was responsible for at the agency "will only make the fragile balance between artist and businessman more impossible to maintain."
Fun fact: Pai's a pop culture buff who loves to make movie references in his public remarks, including to the Godfather series.
Other celebs: Coppola isn't the only celebrity critical of Pai's moves. John Oliver blasted Pai in a segment of his show Sunday night.
A new antitrust approach for the data economy?
Antitrust enforcers need a new approach for evaluating the dominance of data-laden tech giants like Alphabet, Apple, Facebook, Amazon and Microsoft, The Economist argues in its latest issue. Trustbusters need to consider their data assets when reviewing potential mergers and acquisitions, the piece says, if governments want to avoid a data economy dominated by a handful of data giants.
State of play: Whether such an approach will materialize is yet to be seen. President Donald Trump's antitrust cops aren't finalized. The confirmation hearing for his top pick to lead the Justice Department's antitrust division was postponed, and a permanent FTC chair has not yet been named. Across the pond, the European Commission is overhauling its digital policy, which could include an update on its competition policy governing big platforms.
In memoriam: Steven Holcomb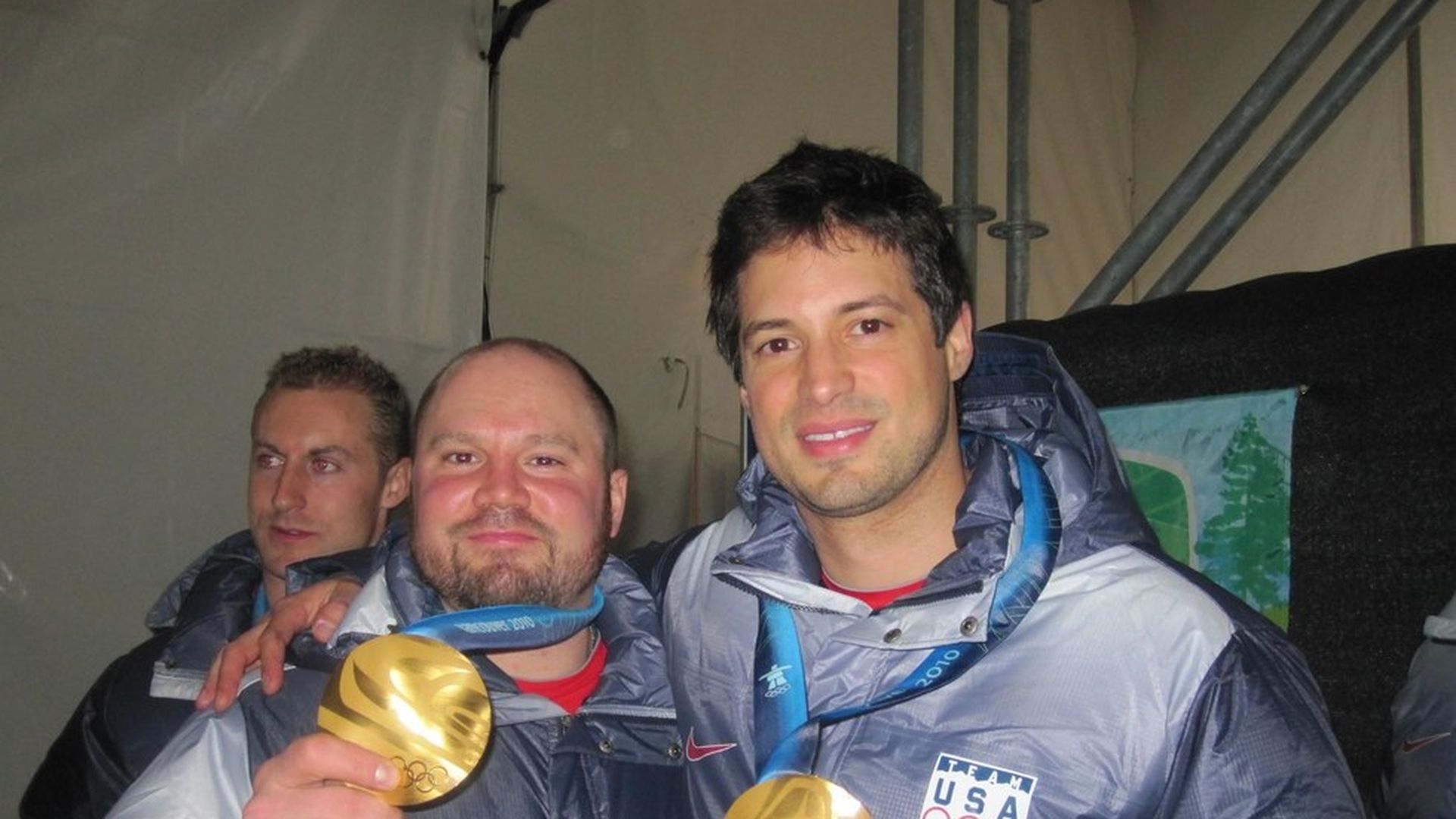 Though best known for his bobsledding exploits (he won gold in Vancouver, the first in 62 years for the U.S.), Steven Holcomb was a geek at heart. An avid gamer and a Microsoft-certified professional, Holcomb imagined he might have a career in tech after his bobsledding days were over.
Tragically, Holcomb was found dead this weekend at his dorm room at the Olympic Training Center in Lake Placid, N.Y. Holcomb, seen as a likely competitor in next year's winter games in Korea, was just 37 and still among the top competitors on the World Cup circuit.
The loss hits close to home. I got to know Holcomb and other members of his Night Train team while covering the tech of the Winter Games in 2010. His tale, having overcome near-blindness to win Olympic gold, was a compelling one told around the globe. But Holcomb graciously found time during his historic week to also share his geekier side with a tech journalist covering her first Olympics. He was kind and generous with his time even during his most important competition.
We chatted again four years later when he went for repeat gold in Sochi (He won bronze in the two-man).
Deloitte CTO still bullish on humans (well, some of them)
Speaking of robots: Axios' Christopher Matthews sat down with Deloitte CTO Bill Briggs about how the accelerating pace of technological change is forcing businesses to adopt tools like artificial intelligence faster than ever before.
Key quote: "If your value is exercising a rote, prescribed job, and that's all you care to do, hopefully you're 60, and approaching a time you can gracefully tap out because not many jobs are going to look the same in a few years."
Read more of the interview, including Briggs' thoughts on the future of blockchain.
Take Note
On Tap: The MIT Solve conference kicks off, where I will be moderating the opening plenary. Speakers for the event include: former Defense secretary Ash Carter, former U.S. CTO Megan Smith and cellist Yo-Yo Ma. Watch live.
Trading Places: CCIA's Dan O'Connor is headed to Amazon's public policy shop...Former FTC Bureau of Consumer Protection director Jessica Rich is now Consumer Reports' VP of consumer policy and mobilization.
ICYMI: The Wall Street Journal reports that cable giants Charter and Comcast are in talks on a wireless partnership that will also prohibit the two companies from making their own M&A deal in the wireless space without the other's consent...According to Recode, Amazon and Apple are close to a deal for Amazon's video app to finally land on Apple TV.
After you Login
If you are even more of an air travel junkie than me, here is a browser-based air traffic control game.
Well, the captain has turned on the fasten seat belt sign. And I need to turn in.