Did you forget to set your clock forward, because I have been sitting in your inbox for a while.
https://www.axios.com/newsletters/axios-login-8264499f-a6bb-414a-bc0d-874a8d468198.html?chunk=0#story0
Exclusive: Amazon is taking Alexa to work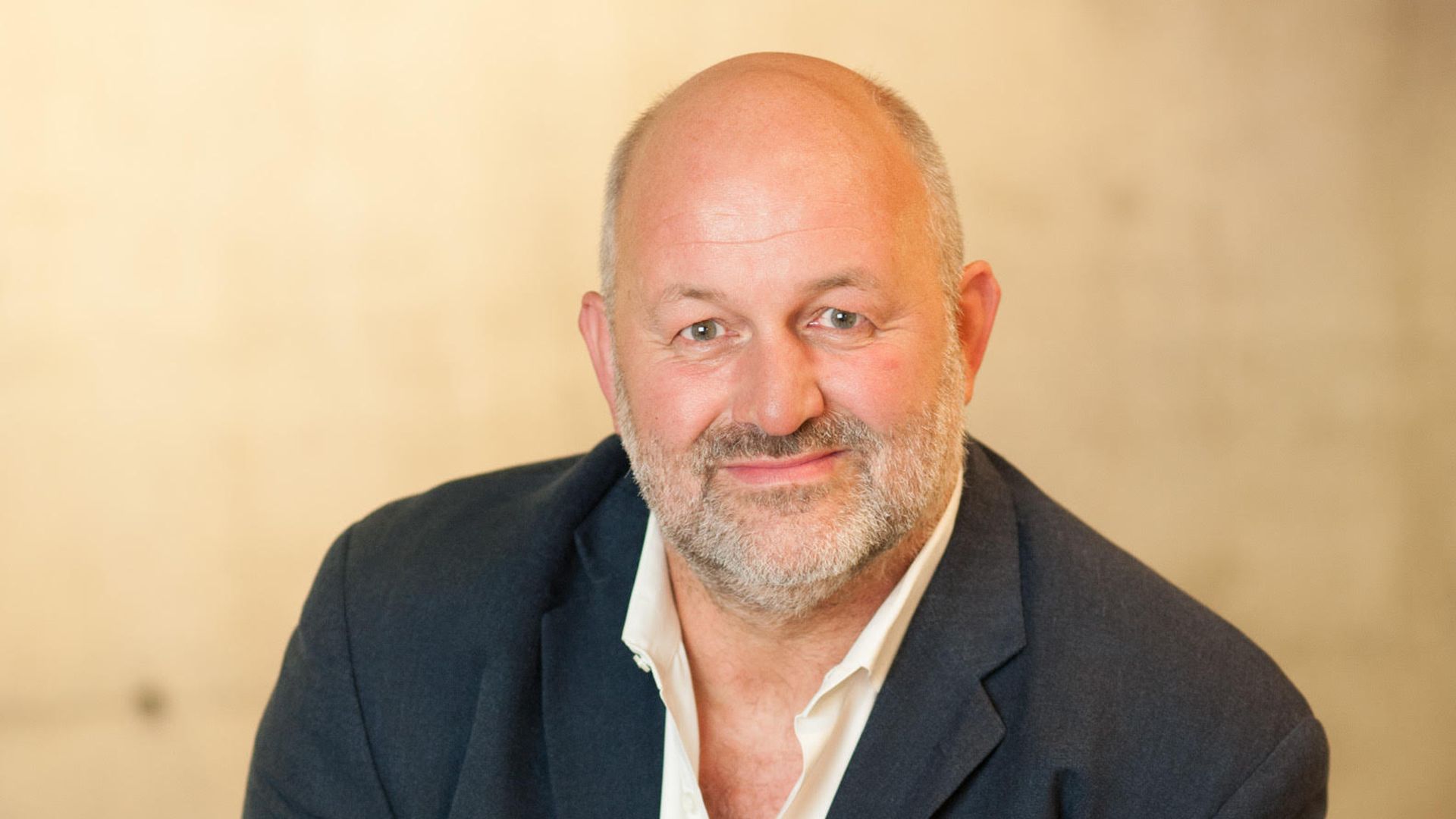 As I reported earlier this morning, Amazon today is announcing a major push to bring its Alexa voice assistant into work environments.
What we're hearing: In an exclusive interview, Amazon CTO Werner Vogels said that exposure to the workplace will make Alexa smarter and more versatile.
"The kind of language we use in our offices is sometimes radically different from the more conversational things we do in our [homes]," he told Axios. Alexa "will greatly improve by being exposed to different kinds of statements or conversations."
Alexa for Business consists of several parts, including getting enterprise software to integrate with Alexa and allowing individual businesses to write their own skills.
Key partners: Early work on all fronts has begun, with Concur and Salesforce among those bringing elements of their software to Alexa and WeWork, CapitalOne and Wynn testing use of Alexa in their hotels.
Enterprise effort: For Amazon, it's another push further into providing technology to businesses. Its AWS is already the leader in the Web services used to handle many types of cloud computing.
"We're a technology company at heart and I think most enterprises realize that by now," Vogels said.
https://www.axios.com/newsletters/axios-login-8264499f-a6bb-414a-bc0d-874a8d468198.html?chunk=1#story1
Internet's inventor: It's time to regulate Big Tech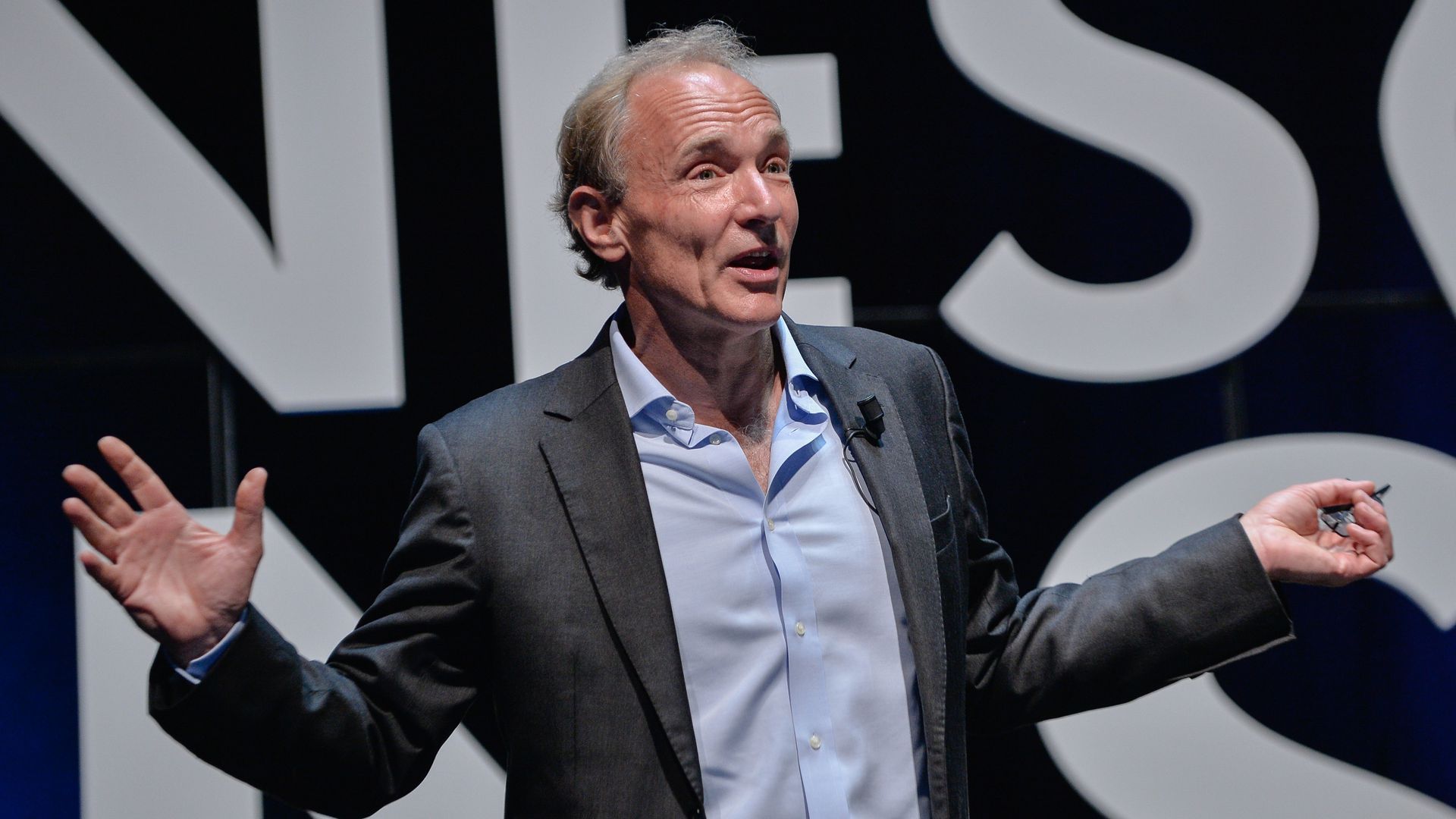 Sir Tim Berners-Lee, the inventor of the World Wide Web, says the fact that the internet is controlled by a handful of dominant companies likely means the next 20 years will be much less innovative than the last — and a "regulatory framework" may help address the new concentration of power.
Today is the web's 29th birthday, and one of the internet's biggest boosters is joining critics by calling out the danger brewing in the current online landscape. As Berners-Lee wrote in an open letter, the web has changed drastically since its early days. A vibrant array of websites "has been compressed under the powerful weight of a few dominant platforms" that have created "a new set of gatekeepers" that control how ideas are shared.
The backdrop: Social media platforms including Facebook, Twitter and Google's YouTube have been under fire for not controlling the spread of fake news and conspiracy theories or preventing foreign manipulation designed to sow discord among Americans.
These companies, along with Amazon, Apple and Microsoft, also have amassed an enormous amount of personal data from their users, helping to seal their competitive advantage, Berners-Lee says — echoing concerns raised by some policymakers on both sides of the aisle.
Go deeper: Kim Hart has more here.
Meanwhile: David McCabe has a look at the power dynamics and various factions involved in a new Republican push to rein in the Big Tech platforms.
https://www.axios.com/newsletters/axios-login-8264499f-a6bb-414a-bc0d-874a8d468198.html?chunk=2#story2
A few thoughts from SXSW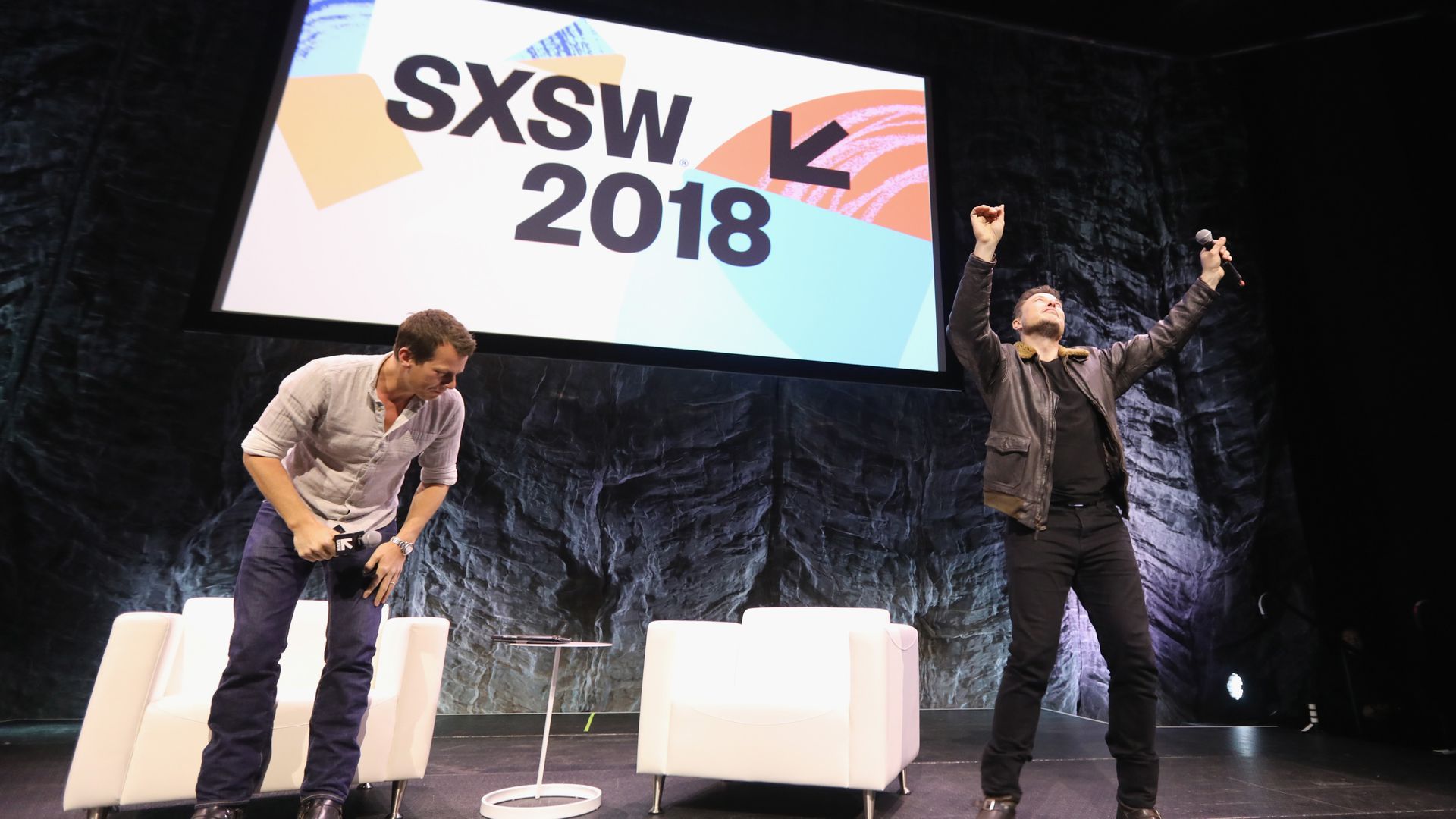 I'm still thousands of miles from Austin, but I asked Sara and Kia, who are there, to share a couple impressions:
1. You would never know the digital-upstarts were facing layoffs and revenue shortfalls.
Mashable had a bitcoin ball pit, puppies donated from local humane center and a life-size Lite-Brite.
Vox had lines out the door for its trendy cocktails and live podcasts. Bill Simmons drew exceptionally large crowds
2. That said, it was Hollywood that proved the biggest draw, especially the Westworld and Ready Player One installations. (Sara has a writeup on HBO's effort to recreate Westworld here.)
3. Speaking of out of this world, Elon Musk talked up his Mars plans and reiterated his fears on artificial intelligence in a widely watched talk on Sunday. (You can read the highlights here.)
https://www.axios.com/newsletters/axios-login-8264499f-a6bb-414a-bc0d-874a8d468198.html?chunk=3#story3
Motorola confirms but downplays layoffs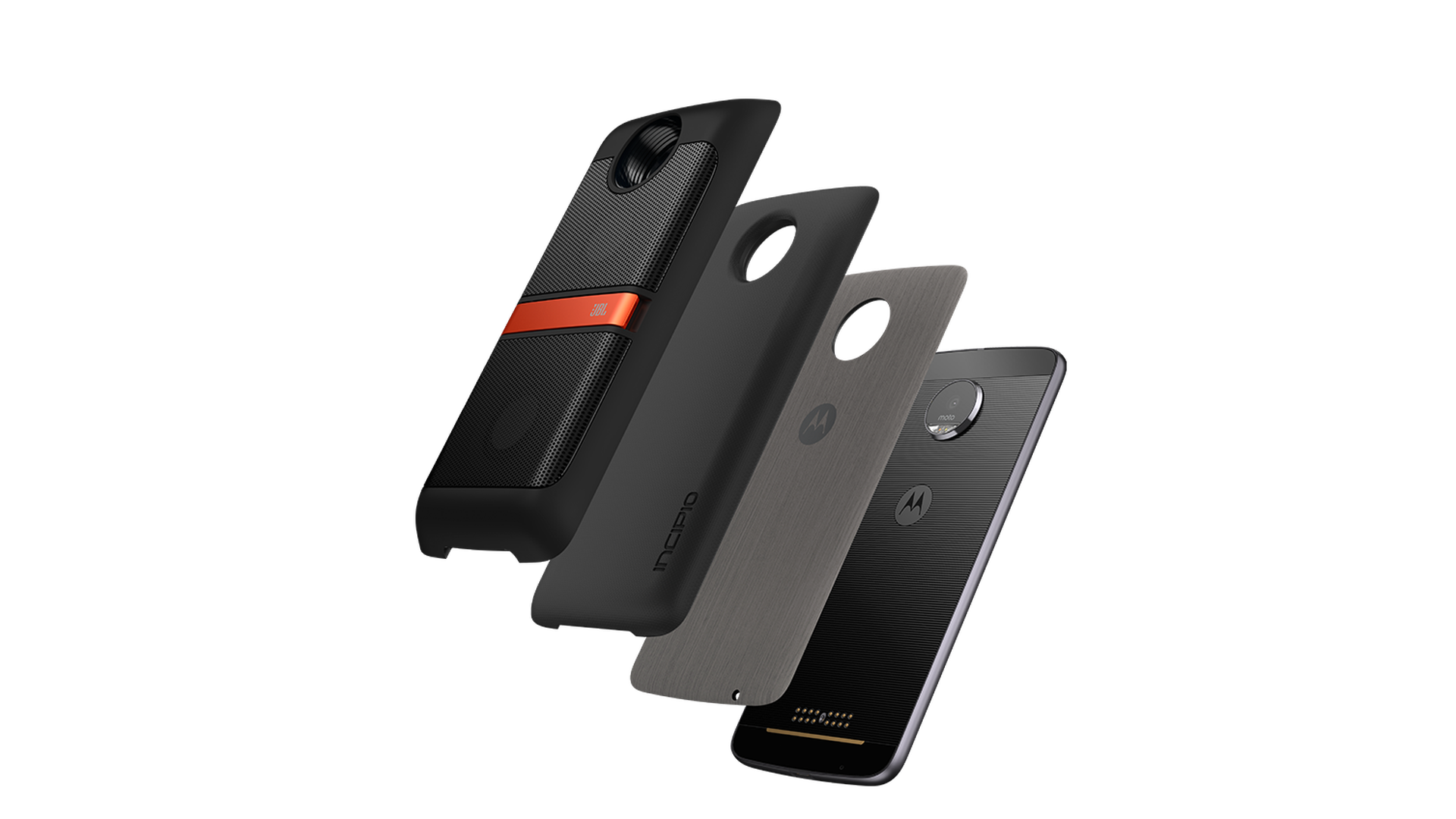 Motorola is confirming that it has cut jobs, including at its Chicago offices, but says that reports have overblown both the scope and impact of the cuts.
What's happening: According to TheLayoff.com, as many as half of the Chicago office were being cut, potentially also putting the modular Motorola Z on the chopping block.
"We are reducing our Motorola operations in Chicago however this did not impact half of our workforce as reported and our Moto Z family will continue," the company said in a statement to Axios.
The company said the job reductions are part of a broader worldwide cut announced in late 2017 in which parent company Lenovo is slashing less than 2% of its global workforce.
The big picture: Motorola has been shrinking in different ways for years, despite some pioneering work to bring quality Android devices to lower prices and create a modular smartphone with the Moto Z line, which has snap-on attachments that include cameras, battery packs, projectors, speakers and more.
https://www.axios.com/newsletters/axios-login-8264499f-a6bb-414a-bc0d-874a8d468198.html?chunk=4#story4
Take Note
On Tap
SXSW continues in Austin.
It's the 29th birthday of the World Wide Web (see above).
Trading Places
Former Microsoft CFO and GM executive Christopher Liddell is seen as the front-runner to become President Trump's top economic adviser, according to a New York Times report. Liddell is already serving as a White House official. However, a Wall Street Journal editorial criticizing Liddell's policy instincts has been getting a lot of attention inside Trump circles, says Axios' Jonathan Swan.
ICYMI
https://www.axios.com/newsletters/axios-login-8264499f-a6bb-414a-bc0d-874a8d468198.html?chunk=5#story5