Good morning ... Situational awareness: Twitter reported its first-ever profitable quarter this morning, and shares jumped more than 20% after the market opened this morning. More below.
https://www.axios.com/newsletters/axios-login-7eeb71d1-686d-44ff-9842-186ce00c3929.html?chunk=0#story0
Critics shame Silicon Valley over addictive tech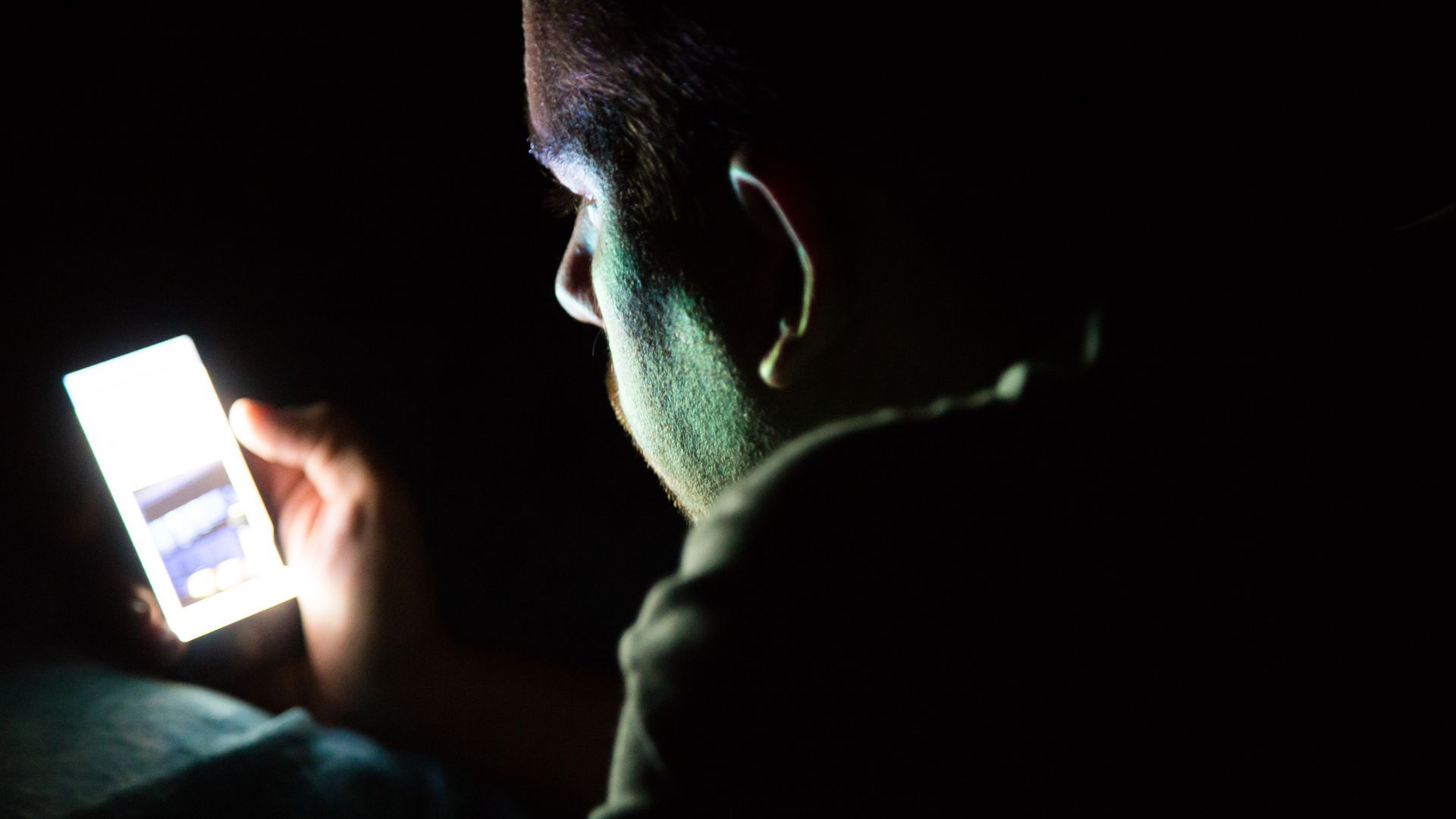 Tech industry critics spent a daylong event on Capitol Hill Wednesday airing concerns that Facebook, Google, Apple and other major companies are peddling addictive products that damage young minds.
Axios' David McCabe, who was there, says the campaign against Big Tech is becoming more organized. But, he says, both sides of this debate seem to be talking past each other.
What they're saying:
Critics are seeking some sort of policy to address the problem. "Should there be some common sense regulation of the tech industry? Obviously," says Jim Steyer, the head of Common Sense, the group that organized the conference.
Franklin Foer, the author of a recent book critical of tech powerhouses, says that a "sense of shame" would shift norms in the industry. "Apologies for shaming you," he says, "but I think that that is the first step of what's happening right now."
Our thought bubble: The conversation seems to be taking an antagonistic turn, with critics digging in deeper. It's likely to only get more heated with dueling messages about the safety of technology.
Meanwhile: Tech companies are quietly building their own defense. Facebook will host a summit on safety next month, which is expected to include some of its critics.
https://www.axios.com/newsletters/axios-login-7eeb71d1-686d-44ff-9842-186ce00c3929.html?chunk=1#story1
Twitter reports first-ever profitable quarter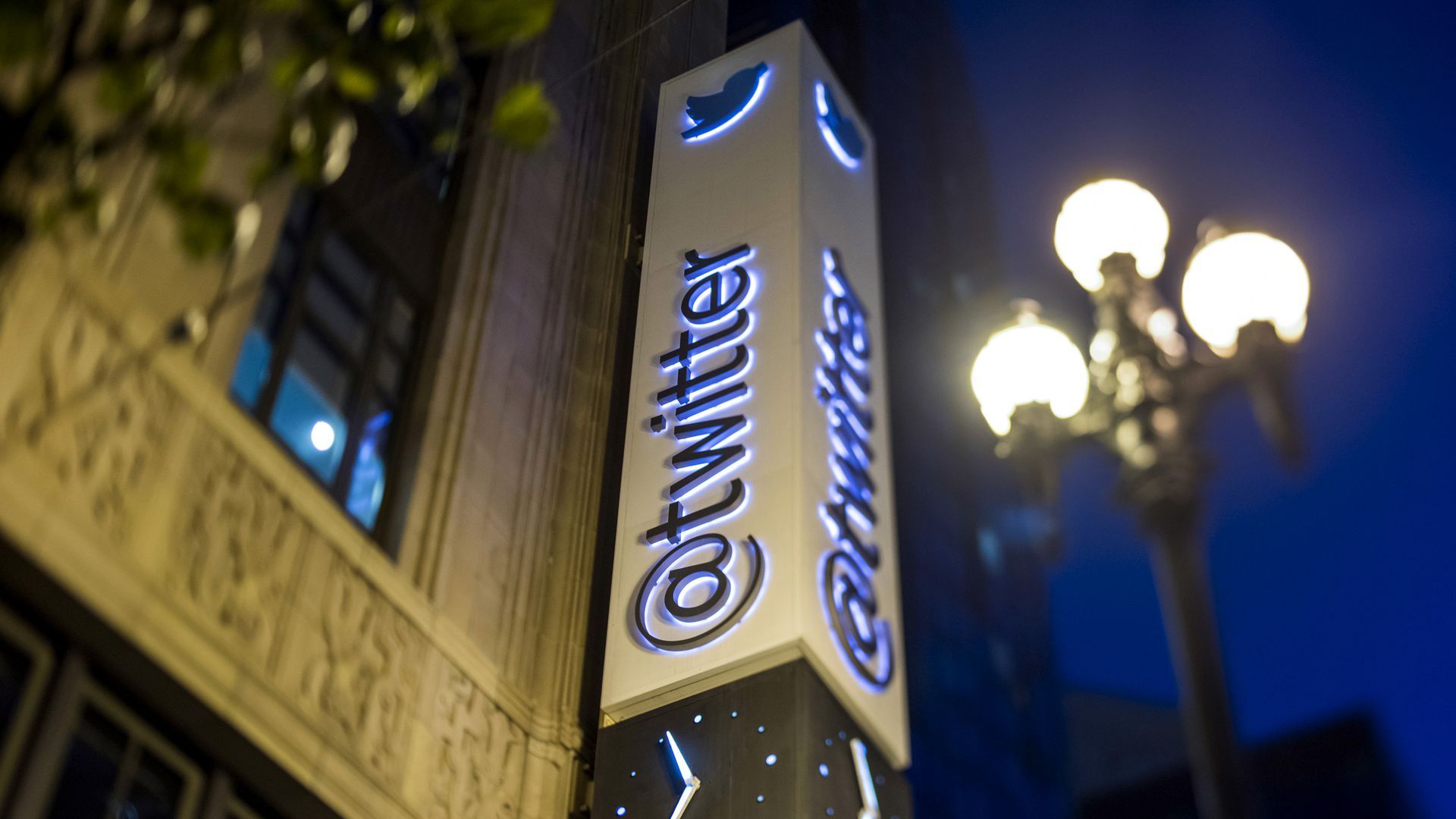 Twitter reported fourth quarter earnings of 19 cents per share before the bell Thursday morning, surpassing the industry estimates of 14 cents per share, CNBC reports. The bump earned Twitter its first-ever net profitable quarter.
Why it matters: Axios' Sara Fischer says the company has been making strategic investments in video ad revenue for the past two years, led by COO Anthony Noto, who announced he would be leaving the company to become CEO of SoFi earlier this year.
Executives have pointed out that the company has focused on its core software and live video as a strategic path to profitability as opposed to making investments in other bets, like hardware, she says.
By the numbers: Twitter also reports it beat revenue expectations, at $732 million compared to $686.1 million estimated. Monthly active users were 330 million, slightly below the projected 332.5 million, and Twitter attributed this to its crackdown on fake accounts.
https://www.axios.com/newsletters/axios-login-7eeb71d1-686d-44ff-9842-186ce00c3929.html?chunk=2#story2
Day 3: Kalanick reveals new narrative in Uber-Waymo trial
On the third day of the Waymo-Uber trial, a new narrative emerged through the testimony of ex-Uber CEO Travis Kalanick — the lawsuit stems, at least partly, from the companies' soured relationship, Axios' Kia Kokalitcheva reports.
"He was a littly angsty and said, 'Why are you doing my thing?'" Kalanick recalled Alphabet CEO Larry Page saying in a meeting after finding out that the ride-hailing company was working on self-driving cars.
Background:
The companies' relationship was initially a complementary one, with each focusing on ride-hailing and self-driving cars, respectively. 
But Kalanick eventually felt betrayed by Alphabet when it emerged that it planned to test ride services.
More: We also learned, through the testimony of Lior Ron, co-founder of the startup Otto at the center of the lawsuit, that it had an acquisition offer (but not yet a term sheet) from Uber rival Lyft.
This raises some questions about Waymo's theory that Otto was formed solely to hide Uber's plan to steal its trade secrets. 
https://www.axios.com/newsletters/axios-login-7eeb71d1-686d-44ff-9842-186ce00c3929.html?chunk=3#story3
Something else was in the Tesla that went into space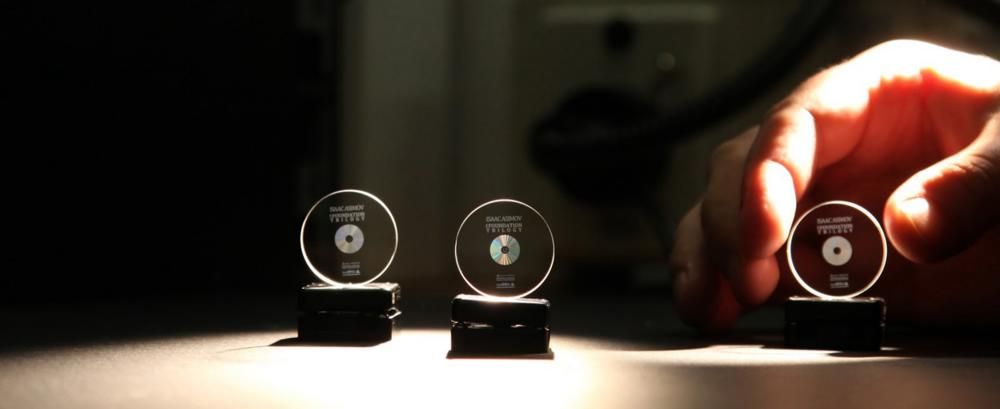 A specialized long-term archive device, called the Arch. Photo: Arch Mission Foundation
The dummy driver wasn't the only thing in the Tesla that Elon Musk shot into space. Also inside, was something called an Arch (pronounced "Ark").
Details: The Arch is a 1-inch piece of quartz glass disk with data etched into it. It's designed to last billions of years, withstanding extreme heat and cold as well as oxidation. Included on the disk is a copy of Isaac Asimov's "Foundation" trilogy.
Rare earth object: The Arch that was launched into orbit this week is one of five in existence (Musk has one in his personal library and the other three are ready to be sent into space).
Dig deeper: You can find out more about the project here.
https://www.axios.com/newsletters/axios-login-7eeb71d1-686d-44ff-9842-186ce00c3929.html?chunk=4#story4
At long last, Nest finds a home inside Google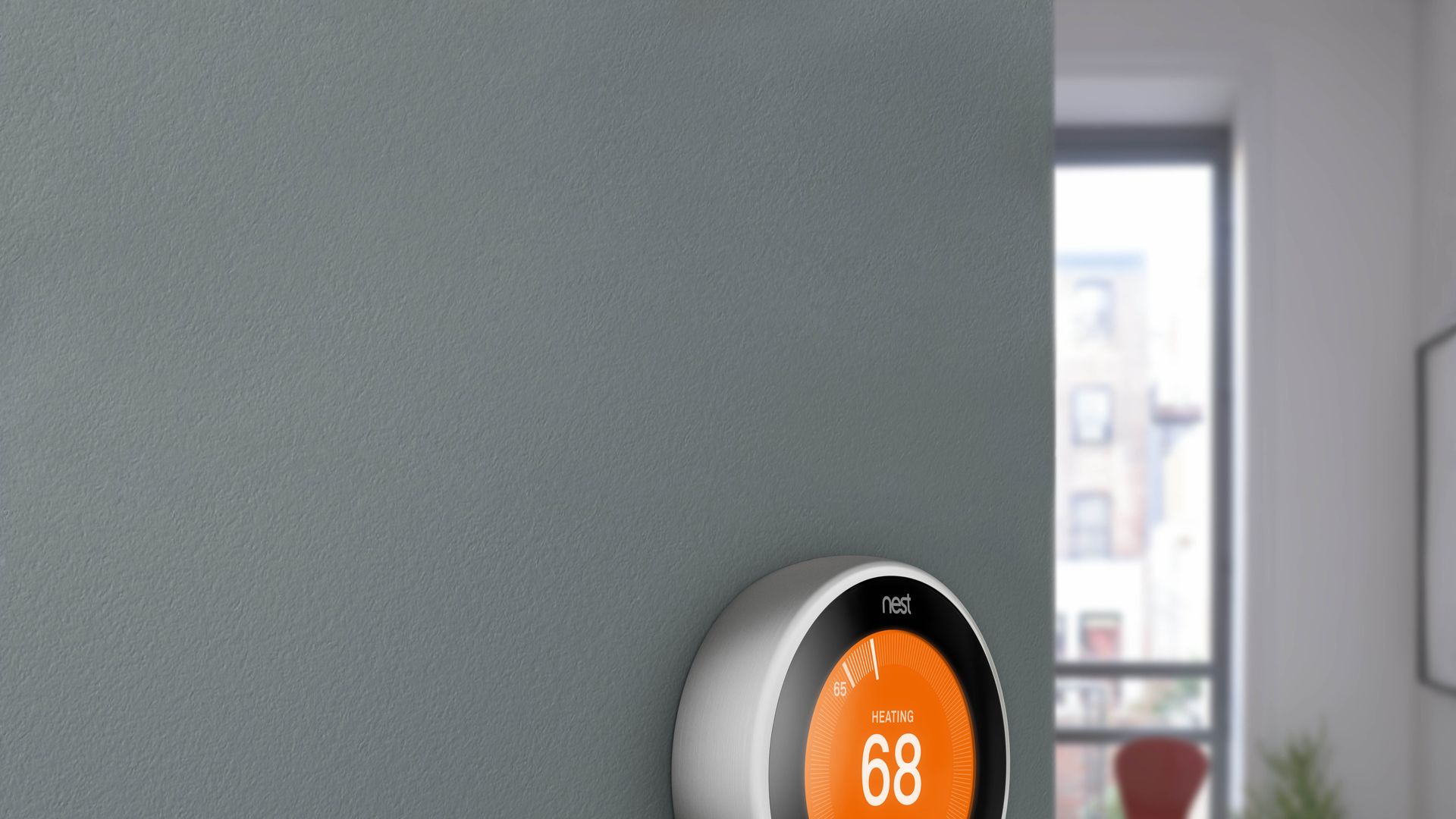 The surprise isn't that Google was making Nest a part of its hardware unit — the shock is that it has taken this long.
Flashback: When Google bought Nest for $3.4 billion in 2014, it made sense that it wanted to keep the hardware upstart separate from the company's search-and-Android ambitions. Plus, Tony Fadell really wanted autonomy.
But, since Google launched its own hardware unit — and Fadell is gone — it seemed obvious for Nest to be a part of Google's hardware unit. And now it is.
Proving time: The question now is whether the unit can actually move faster and/or integrate more deeply with the rest of Google's smart home efforts.
https://www.axios.com/newsletters/axios-login-7eeb71d1-686d-44ff-9842-186ce00c3929.html?chunk=5#story5
Take Note
On Tap
Earnings include Viacom, News Corp. and Nvidia.
Trading Places
Lyft hired former Tesla executive Jon McNeill as COO.
Mapbox has hired Andy Lee, formerly of Uber, to be its VP and managing director for Asia. The mapping company will also announce Thursday that it now has more than 1 million people developing on its platform.
Reddit co-founder Alexis Ohanian is stepping away from day-to-day duties at the company to focus more time on his investing effort Initialized Capital.
Liza Landsman, president of Walmart-owned Jet, is joining NEA as a venture capitalist, per Recode.
ICYMI
https://www.axios.com/newsletters/axios-login-7eeb71d1-686d-44ff-9842-186ce00c3929.html?chunk=6#story6