Axios Login
February 28, 2020
🚨 "Axios on HBO" returns with a bang: Roger Stone on his Christian salvation (clip); an in-depth interview with Weinstein prosecutor Cy Vance; and John Kerry, Michael Dukakis, and others on Super Tuesday drama - Sunday 6pm ET/PT.
Today's Login is 1,441 words, a 5-minute read.
1 big thing: Wall Street flips over an esoteric airwaves fight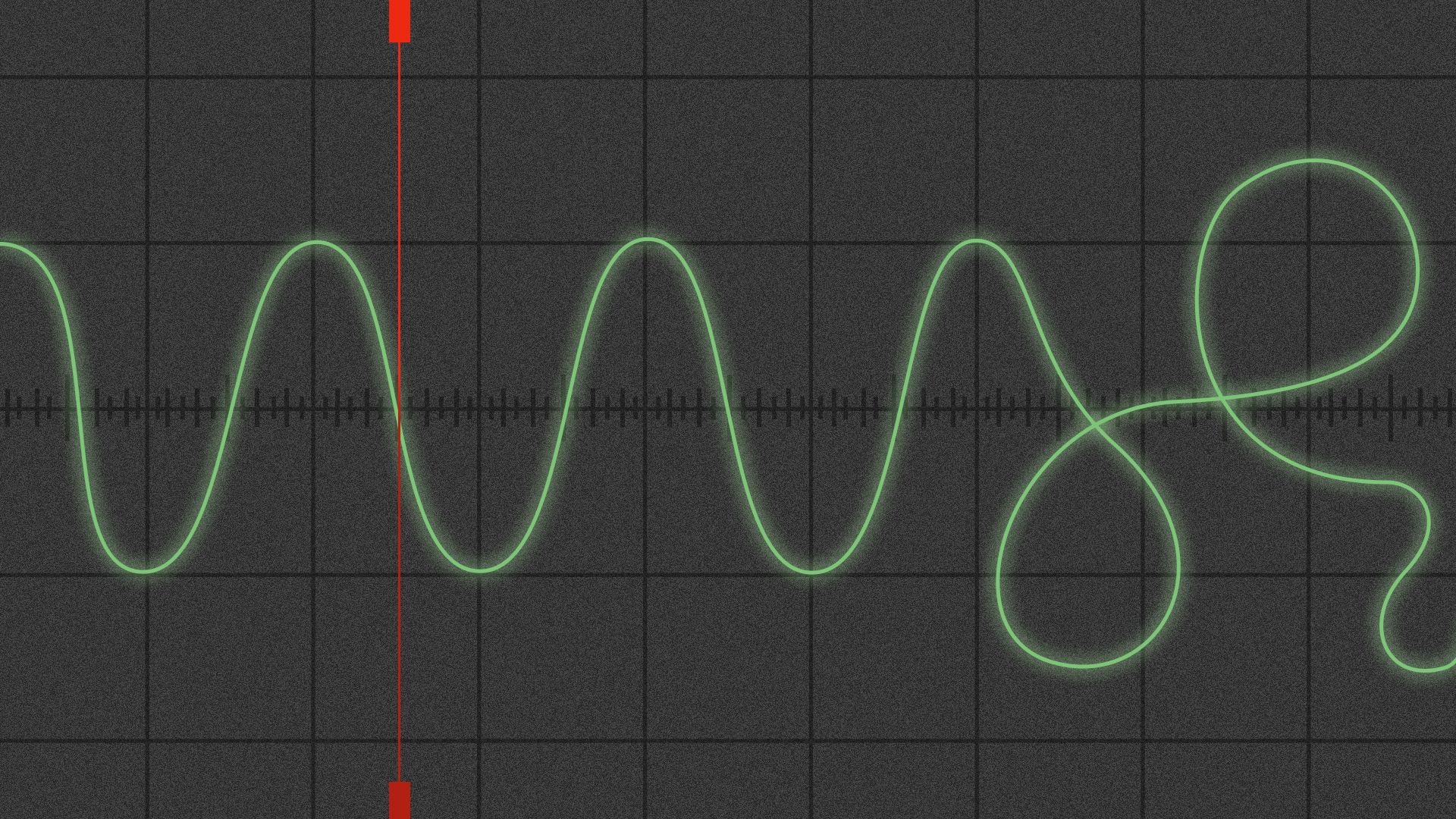 Wall Street has become fascinated with a battle over 5G airwaves at the Federal Communications Commission — not because of the next-generation technology itself, but because of the potential investment wins.
Why it matters: The twists and turns of the FCC's debate over a swath of satellite airwaves has put billions on the line and shows a divide between D.C. and Wall Street on how to think about 5G.
Investors are less interested in 5G generally, and more in the fate of the companies at the center of a spectrum auction. The spotlight has been brightest on Intelsat, which has about $14 billion in debt and may need to clear a substantial sum from the airwaves sell-off to remain solvent.
"D.C. is heavily 'invested' in 5G — Wall Street, not so much," said Blair Levin, a former FCC official and now an advisor at New Street Research. "There's lots of different bets going on, but they're not 5G bets."
Driving the news: The FCC will vote Friday on a plan to auction off coveted radio frequencies known as the C-band for 5G use.
The decision will be the culmination of a years-long policy fight that drew intense interest from the satellite companies that currently own the airwaves licenses, the cable and broadcast companies that rely on them to deliver programming, and the wireless companies that want to use them for their 5G services.
The battle drew the attention of lawmakers, the Trump administration and Wall Street traders.
The stocks of the satellite companies involved have rollercoastered off reports on what the FCC might do. "That's billions of dollars being moved on rumors of FCC action — that's kind of unusual," Levin said.
Context: The spectrum is so sought-after because it sits in "mid-band" wireless frequencies that carry signals a long way but can still pack in a lot of data. Companies investing in 5G are clamoring for more of this mid-band spectrum to supplement high-capacity "high-band" airwaves that can only travel over short distances, making network build-out more expensive.
The intrigue: Of the satellite companies, Intelsat has been the one Wall Street is watching particularly closely. It is highly leveraged, and rumors have swirled about the possibility of bankruptcy.
Intelsat and other satellite companies formed a group called the C-Band Alliance to lobby the FCC, hoping to win approval to let them sell off a portion of their airwaves licenses in a private auction and — most importantly — keep the billions in proceeds.
But bipartisan lawmakers balked at the idea of airwave proceeds not going to the Treasury, which has collected tens of billions of dollars in auction proceeds in recent years.
FCC chairman Ajit Pai ultimately said the agency would run the auction. He's proposing up to $9.7 billion in incentive payments to the satellite companies if they meet accelerated deadlines for moving off the airwaves, with another $3.3 billion to $5.2 billion to cover the costs of moving their operations to other frequencies.
What to watch: Pai's plan is up for a vote Friday, with Intelsat arguing ahead of the FCC meeting that it should get a larger percentage of the incentive payment.
The bottom line: Under the FCC's public draft proposal, Intelsat could receive $4.85 billion in payments, but a major investor warned the company that unless better terms are reached with the FCC, the board has "no choice but to resort to bankruptcy."
2. Airbnb's coronavirus crunch
While any number of tech companies are likely to feel a business hit from the novel coronavirus, one of the companies facing the biggest challenge is Airbnb, which is entirely dependent on customers who travel.
Why it matters: The company has announced it plans to go public this year, and the virus outbreak could put a dent in its business and threaten the timing of its stock offering.
Details:
Airbnb has announced near-term plans to deal with the virus, such as an "extenuating circumstances policy" that allows many customers to cancel without penalty, including those with planned travel to China and hosts or guests elsewhere who meet certain criteria.
However, the company declined to say what it expects the virus outbreak will mean for its business or its plan to go public.
What they're saying: In a statement to Axios, Airbnb said its focus is on helping hosts, guests and employees deal with the global health challenge — and noted that historically, "when global disruptions happen, the travel industry has bounced back in the long run."
Yes, but: Even if Airbnb isn't able to go public as quickly as it had hoped, the company has proven its business model and built a dominant marketplace, factors that should help it navigate the challenges.
Go deeper: I discussed the situation for Airbnb and other tech startups on CNBC on Thursday.
Meanwhile: The list of tech conference cancellations keeps growing.
Facebook canceled its big annual F8 developer event, while participants including Microsoft are pulling out of the upcoming Game Developers Conference in San Francisco.
Cisco canceled its Cisco Live Melbourne event, which was scheduled for March 3–6.
SXSW organizers insist the big event (which has a sizable international contingent) will go on next month in Austin, Texas, though they acknowledge "a handful of cancellations."
Microsoft and Google say there are no planned changes for their upcoming developer events (Microsoft's Build, Google I/O and Google Cloud Next). Apple did not immediately comment on plans for WWDC, its annual developer conference, typically held in June.
3. FCC readies $200M in fines over carriers' data flap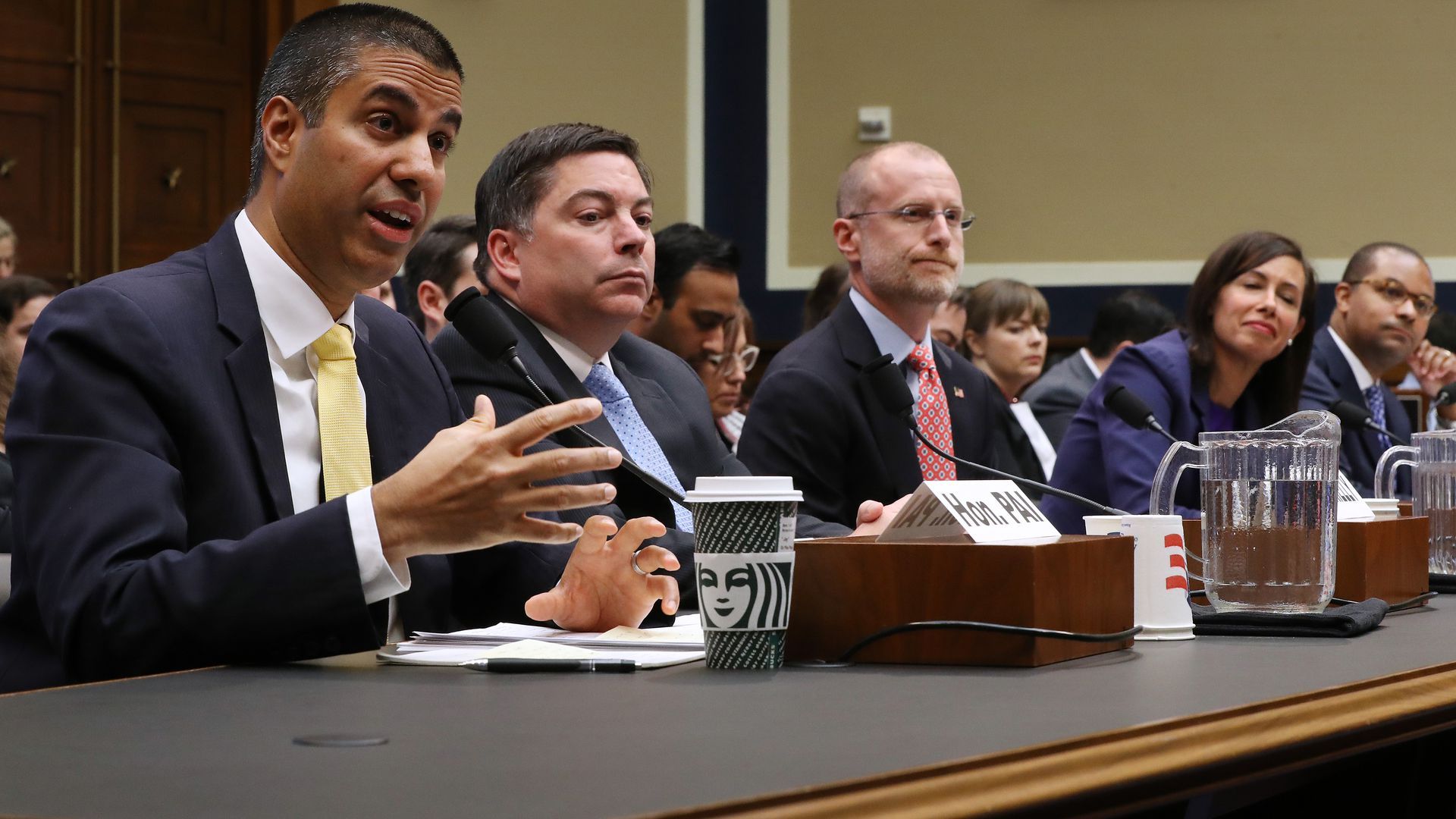 The FCC plans to propose fines against wireless carriers totaling roughly $200 million for improperly sharing customers' location information with outside parties,people familiar with the matter told Axios' Margaret Harding McGill.
Why it matters: Lawmakers and others have been calling for agency action for over a year after revelations that location data from AT&T, T-Mobile and Sprint made its way to a resale market used by bounty hunters.
Details: The Wall Street Journal reported Thursday that the four major carriers — Verizon, AT&T, T-Mobile and Sprint — would face proposed fines from the FCC, although the companies will be able to challenge the fines before they are finalized.
Sen. Ron Wyden (D-Ore.) raised alarm bells in 2018 that wireless companies were sharing customers' location data with a prison phone company that also offered a service letting clients track cell phone locations.
Wyden called the proposed fines "comically inadequate" in a statement Thursday.
"Based on today's news reports, it seems clear Chairman Pai has failed to protect American consumers at every stage of the game — this issue only came to light after my office and dedicated journalists discovered how wireless companies shared Americans' locations willy nilly," Wyden said.
What's next: The proposed penalties are expected to be made public Friday. The agency and the wireless companies declined comment.
4. Clearview AI's corporate customers
Along with numerous law enforcement agencies, a number of companies have reportedly used or at least tested the facial recognition tools of Clearview AI, a controversial startup that's built a database using publicly available photos, according to a new BuzzFeed report. 
Why it matters: The list, which includes 2,200 names, includes many of the government agencies one might expect, but also a number of businesses, some of whose interest in the data is less clear, Axios' Kia Kokalitcheva reports.
Between the lines: It appears many of these companies briefly tested Clearview's tools out of curiosity and because the trial was free. Several high-profile firms said they're not active clients.
The intrigue: The interest in Clearview's tools from outfits like the NBA and Las Vegas Sands — which have to deal with physical security needs and threats — is easy to understand. But the leaked customer list includes a wide range of names, including many tech and telecom companies.
What they're saying:
Coinbase: "Our security and compliance teams tested Clearview AI to see if the service could meaningfully bolster our efforts to protect employees and offices against physical threats and investigate fraud. At this time, we have not made any commitments to use Clearview AI."
AT&T: "We are not a client of Clearview AI."
Eventbrite: "Eventbrite has no relationship with Clearview AI and is not a client of the company."
T-Mobile and Verizon did not respond to a request for comment from Axios at press time. 
Between the lines: It appears many of these companies briefly tested Clearview's tools out of curiosity and because the trial was free.
5. Senate passes bill helping carriers ditch Huawei
The Senate on Thursday unanimously passed a bill that would provide funding to help smaller carriers move from Huawei equipment to rival vendors such as Nokia, Ericsson and Samsung. A similar bill had already passed the House.
Why it matters: While the major national cellular carriers don't have Huawei equipment, a number of smaller players have used Huawei in an effort to make their rural networks more cost-effective.
Without subsidies, it would be tough for them to move to pricier gear from rival vendors.
6. Take Note
On Tap
There's plenty on the agenda for the FCC's February meeting (see above for a sampling).
Trading Places
Lyft has hired political strategist Heather Foster as senior director of public engagement and strategic partnerships. In that role she will oversee strategy and contacts with elected officials and other outside groups.
ICYMI
A look at how Google, IBM and others are racing to build quantum computers (MIT Technology Review)
Facebook sued a company for paying app makers to include its allegedly privacy-scraping software development kit. (Axios)
Apple reportedly plans to add a trackpad to the keyboard attachment to a forthcoming iPad, further blurring the lines between high-end tablets and laptops. (The Information)
7. After you Login
Have you ever thought, "I'd really like to see a team of veterinarians pull an entire beach towel out of a python's mouth?" Me neither, but here it is.