I'm in Seattle for GeekWire Summit. (More on that below). Meanwhile, Facebook will participate in an interview series with Axios, covering questions about the company, the 2016 election and the platform's broader role in social media. The series launches Thursday with an exclusive: Axios co-founder Mike Allen interviews Facebook COO Sheryl Sandberg in Washington. Watch via Facebook Live on Axios' Facebook page or Axios.com beginning at 9 am EST.
The series will cover the social, technological, political, economic, and privacy dimensions of platforms. Axios editors and reporters specializing in politics, tech, business and media will fully control the questions and the resulting coverage. The collision of these topics is the central focus of Axios' mission. All interviews will be on the record, and posted on Axios.
Facebook will link to the coverage on its Hard Questions blog, designed to explore difficult issues facing Facebook's global community.
https://www.axios.com/newsletters/axios-login-79d8efcd-d555-4114-a609-2af8d9ef7535.html?chunk=0#story0
Nvidia's Pegasus designed to power completely driverless cars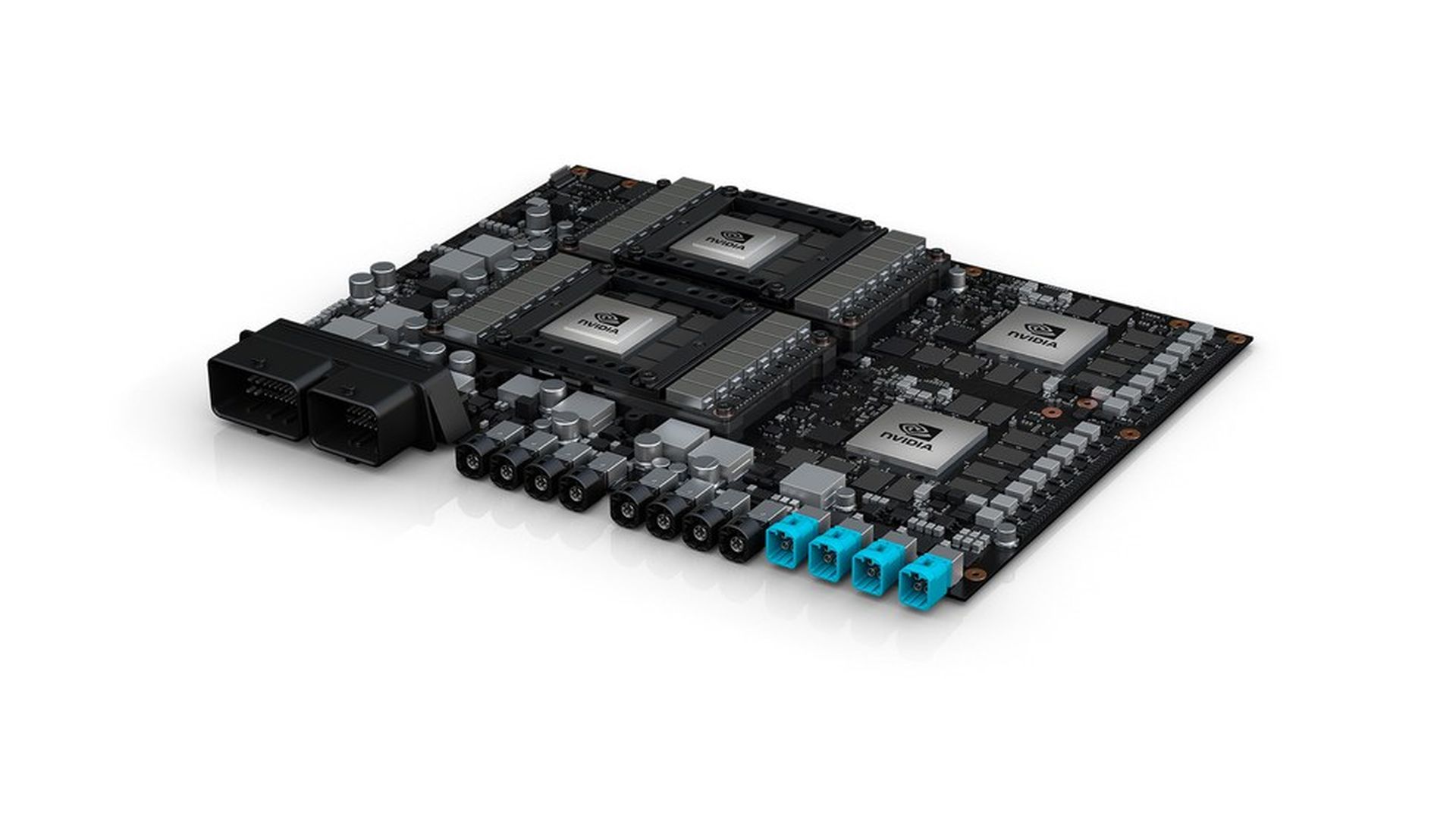 Nvidia just announced plans for "Pegasus," its next-generation system for autonomous cars. Due out in the second half of next year, Pegasus is a license-plate sized computer that the chip giant says can process 320 trillion operations per second. That, Nvidia said, is the equivalent to a 100-server data center and — more importantly — enough to power a fully autonomous car.
Why it matters: Increasing raw compute power is just one of the hurdles to getting to fully self-driving cars into mass production. That said, such a boost in processing allows the cars to make more use within the vehicle, including real-time analysis and inference based on data from radar, lidar and optical sensors.
Current picture: Although companies are already testing fully autonomous vehicles, most are very rough prototypes. On the compute side, most of the cars today have multiple PCs or servers in the trunk consuming thousands of watts of power.
"This is the path to production," says Danny Shapiro, senior director for automotive at Nvidia.
More: Read my full story, including a look at Nvidia's current competition.
https://www.axios.com/newsletters/axios-login-79d8efcd-d555-4114-a609-2af8d9ef7535.html?chunk=1#story1
How Russia's election efforts flew under the radar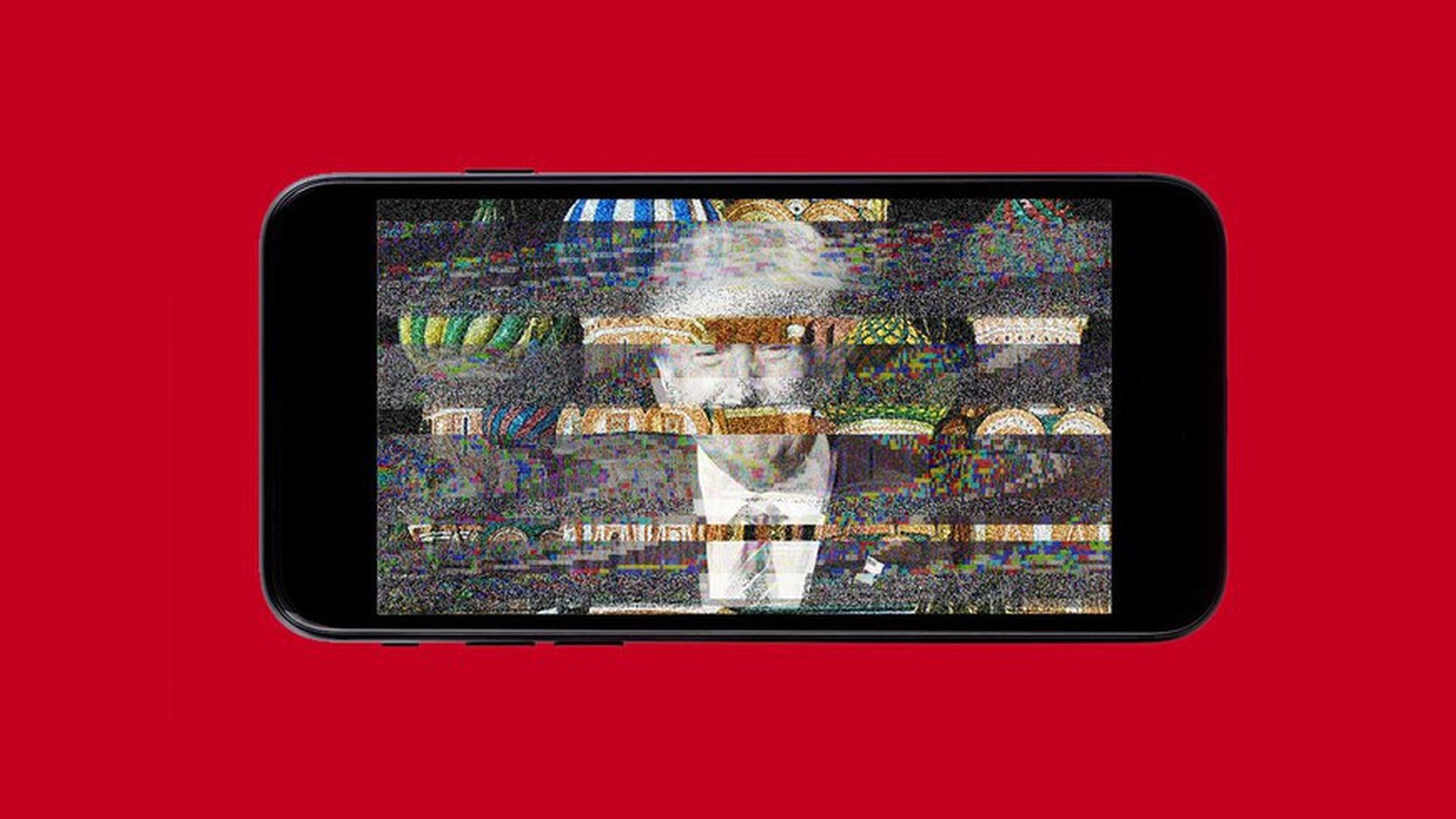 As more details emerge on how the Russians used social media to influence last year's presidential election, Axios' Sara Fischer says it is starting to be clear how the effort avoided detection at the time.
What we see: There is increasing evidence that Russian operatives intentionally used many small, segregated campaigns across many automated platforms in order to avoid being caught in the moment — or possibly at all.
Why it matters: It will take a whole lot of investigative reporting to understand the extent of the Russian disinformation campaign that was used to meddle in the election and cause division, but we now have some context that can help us focus inquiries.
Meanwhile: Microsoft is the latest company to say it is looking to see if there is evidence Russia used its platform as part of their campaign. Google said it has found evidence of at least a small number of ads linked to Russian efforts.
https://www.axios.com/newsletters/axios-login-79d8efcd-d555-4114-a609-2af8d9ef7535.html?chunk=2#story2
Twitter steps in to block Blackburn's campaign ad
Twitter blocked a campaign ad from Republican Rep. Marsha Blackburn, who's running for Sen. Bob Corker's seat in Tennessee.
The social network said the ad, in which Blackburn claimed she "stopped the sale of baby body parts," contained "an inflammatory statement that is likely to evoke a strong negative reaction."
My thought bubble: Doesn't that apply to half of all tweets?
The backdrop: Blackburn chaired a Republican-run panel in the House that investigated Planned Parenthood for providing fetal tissue to researchers, which is legal if given at no cost, per AP.
The response: Blackburn tweeted a video calling on her supporters to "[stand] up against Silicon Valley."
https://www.axios.com/newsletters/axios-login-79d8efcd-d555-4114-a609-2af8d9ef7535.html?chunk=3#story3
Nokia giving up on VR camera effort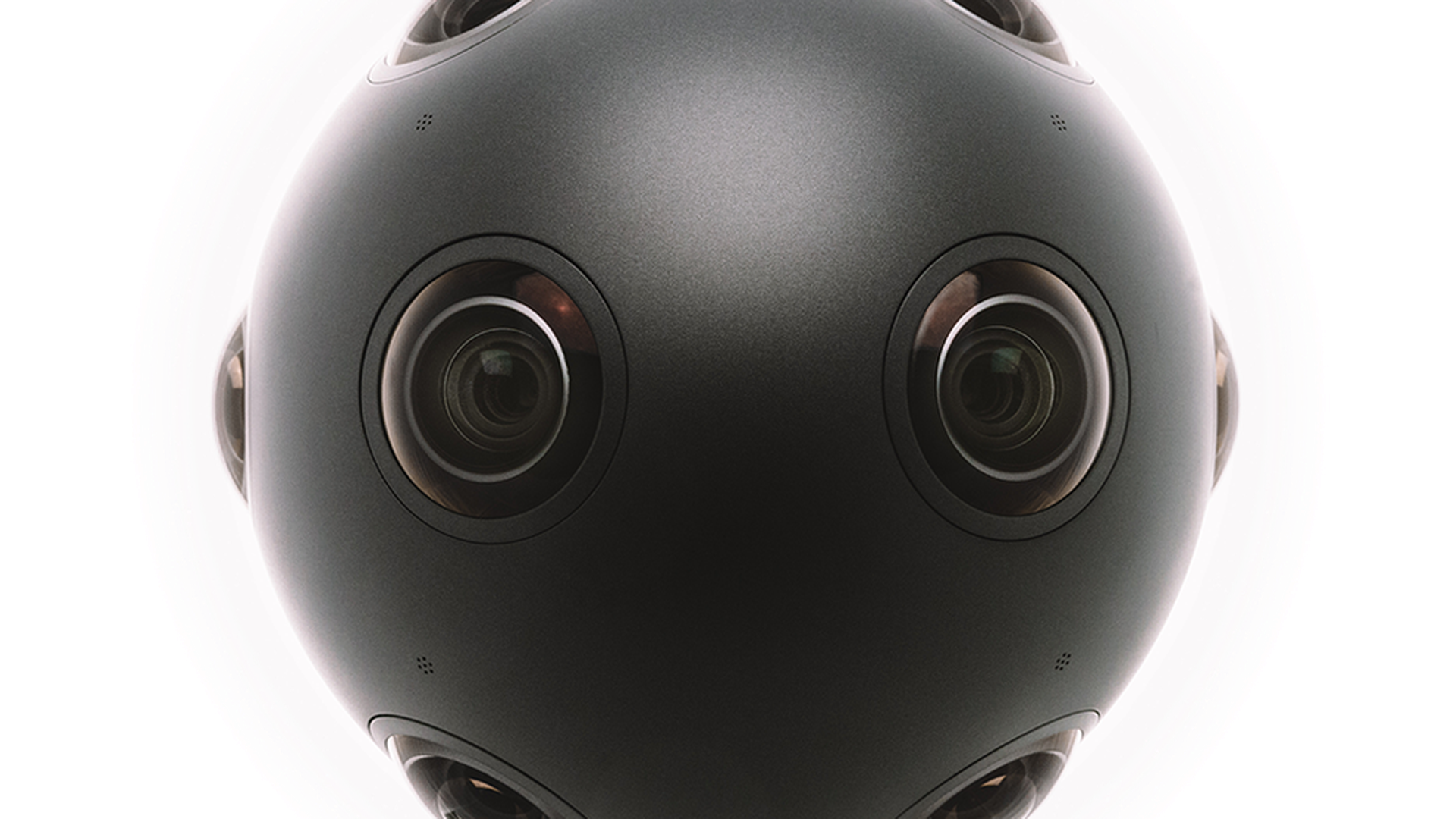 In an abrupt about-face, Nokia said Tuesday it will halt work on future versions of its Ozo virtual reality camera and cut up to 30% of the 1,090 workers in its Nokia Technologies unit.
The background: Nokia, which lately has been focused on network equipment, maintains a separate unit to license the company's brand and patents, as well as to incubate businesses like the VR camera. The company said it is pushing forward with digital health, its other big incubation effort.
Why it matters: The VR market has been slower than expected to take off, resulting in several casualties. Intel said last month it was cancelling its Project Alloy reference design for VR headsets.
Go deeper: Nokia CEO Rajeev Suri recently spoke to Axios about his plan to grow Finland's best known tech name.
https://www.axios.com/newsletters/axios-login-79d8efcd-d555-4114-a609-2af8d9ef7535.html?chunk=4#story4
Getting a feel for computing's past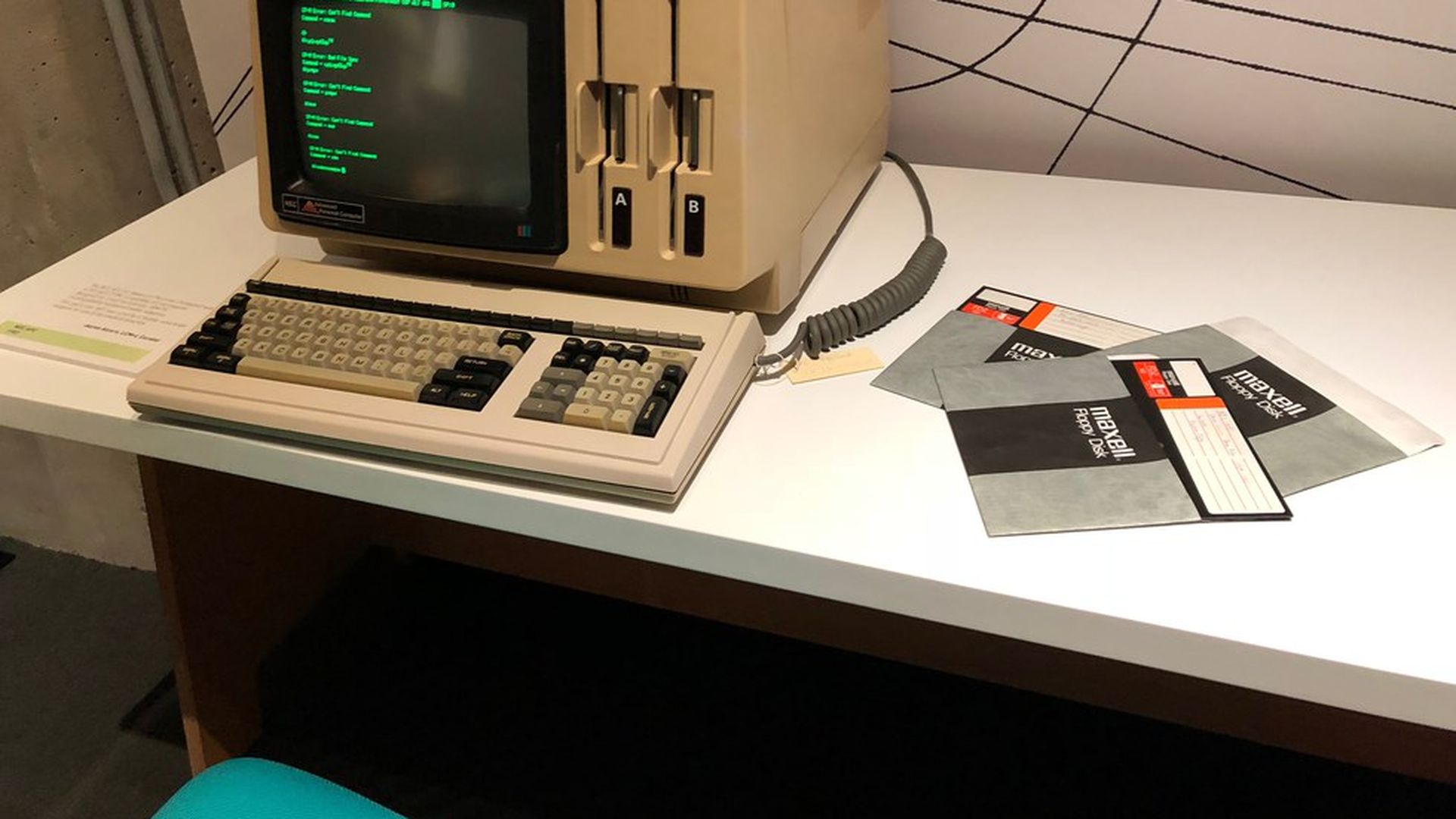 Seattle's GeekWire Summit is designed to explore where tech is headed, but the event started with a stroll down 8-bit memory lane. The opening party was held at the Living Computers Museum, a treasure trove of old technology including mainframes, minicomputers and early PCs. The best part is most of the machines are working and free to play around with.
Playtime: I skipped out on most human conversation to geek out with machines of my past, including my first computer, the CP/M-based Kaypro II. I also typed away on a Xerox Alto, an original Mac, a Lisa and more.
While trying out Oregon Trail on a Mac SE, I bumped into David Samuelson, who worked on the CD-ROM version of the venerable game. We chatted a bit before I returned my focus to avoiding dysentery.
Looking ahead: As for the conference itself, the formal part kicks off this morning with Starbucks CEO (and former Microsoft executive) Kevin Johnson. I'll be covering the event for Login, while moderating an interview with Stripe co-founder John Collison on Wednesday and participating on a panel talking about "fake news."
https://www.axios.com/newsletters/axios-login-79d8efcd-d555-4114-a609-2af8d9ef7535.html?chunk=5#story5
Take note
On tap: GeekWire Summit in Seattle...Box holds its BoxWorks conference in San Francisco.
ICYMI: Microsoft, whose mobile engineers once staged a mock funeral for the iPhone, confirmed it plans to stop adding new features to the phone version of Windows 10...GM's Cruise Automation unit purchased Strobe, a startup looking to make the LiDAR sensors that are a key component in autonomous vehicles...Bloomberg has an interview with Morris Chang, the founder of pioneering Taiwanese chip foundry TSMC; the 86-year-old plans to step down as chairman next year...Axios' Kia Kokalitcheva reports Chinese Airbnb rival Tujia has raised $300 million...Axios' Ben Geman and Steve LeVine take a look at whether Tesla can reach its own "iPhone moment".
https://www.axios.com/newsletters/axios-login-79d8efcd-d555-4114-a609-2af8d9ef7535.html?chunk=6#story6