https://www.axios.com/newsletters/axios-login-78871a65-bf62-49e5-9421-f825ec6b0e7a.html?chunk=0#story0
Why eBay is working on its own automated assistant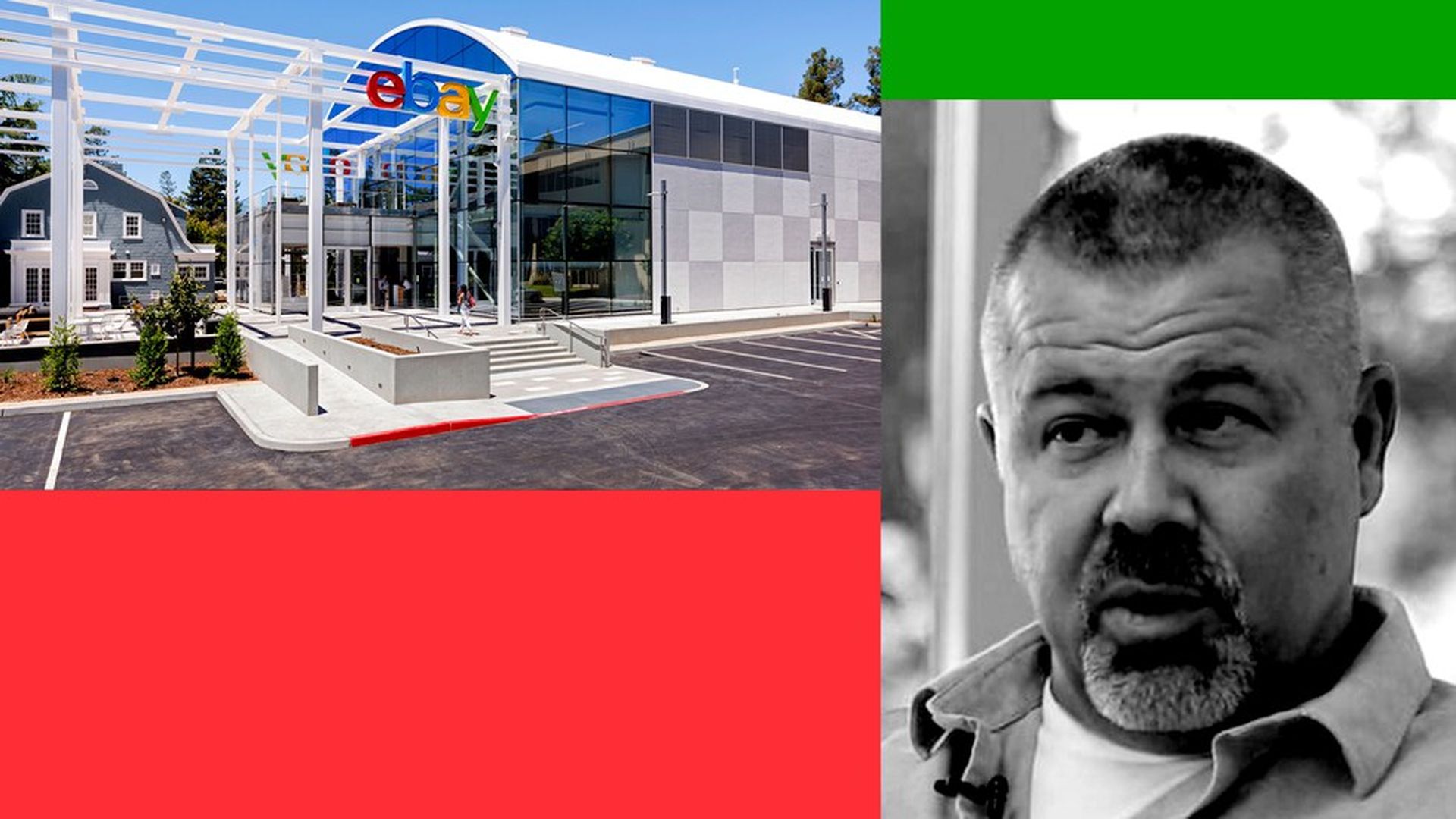 New technologies such as virtual reality, augmented reality and automated assistants are key parts of retail's future, eBay chief product officer Steve Yankovich said in an interview.
"It's clear that voice is going to be pervasive," Yankovich told Axios' Christopher Matthews. "It's clear that voice is going to be pervasive. Much like things like image recognition and augmented reality, it's going to take time to evolve these technologies to get it right, but someone's going to do it. You can't sit back and wait for other people to figure it out."
eBay's take on Alexa and Siri: The company is working on the "eBay Assistant," which Yankovich said is "like a bot on steroids," though he declined to say when it would be available.
The assistant will be available in each of eBay's four channels: mobile web, desktop, and Ebay's iOS and Android apps. In each of these experiences, you will be able to communicate with Ebay through text or through voice.
Depending on your issue, your query might be routed to an intelligent bot that leverages "machine learning and lots of eBay data," or it may connect you with a customer service representative.
Why AR and VR matter: "Imagine you're shopping on the web for a pair of pants," Yankovich says. "You've got a pair of glasses that enable augmented or mixed reality, and you're looking in the mirror and you're actually seeing how these pants would look on you just you by standing in front of the normal mirror you stand in front of everyday."
As AR and VR are more widely adopted, eBay and other online retailers will be able to sell items, like furniture, that shoppers would rarely buy sight unseen today.
https://www.axios.com/newsletters/axios-login-78871a65-bf62-49e5-9421-f825ec6b0e7a.html?chunk=1#story1
How Facebook will look at your nude pictures
In a move that prompted a fair amount of head-scratching, Facebook's plan to combat revenge porn involves people sending their nude pictures directly to Facebook.
On Thursday, Facebook offered more detail on how that process will work, at least in Australia, where it is being tested.
Australians who are concerned about an image being shared fill out a form on a government website (without attaching the photo).
They then send the image in question to themselves on Facebook Messenger.
A specially trained Facebook official views the photo in question.
Facebook stores a hash of the photo (a computer derivative, but not a viewable picture).
Once hashed, the government notifies the person of the report and encourages the person to delete the photo from their messenger feed.
Note: Facebook already has a mechanism for reporting photos that are shared without consent. This new test is designed to prevent images from being shared in the first place. Facebook security chief Alex Stamos addresses why the company took this approach in a Twitter thread worth reading.
"We are aware that having people self-report their images carries risk, but it's a risk we are trying to balance against the serious, real-world harm that occurs every day when people (mostly women) can't stop (non-consensual images) from being posted," Stamos wrote.
Our thought bubble: This still seems like it can backfire, but it isn't as crazy as it first sounds.
https://www.axios.com/newsletters/axios-login-78871a65-bf62-49e5-9421-f825ec6b0e7a.html?chunk=2#story2
Twitter's latest self-inflicted crisis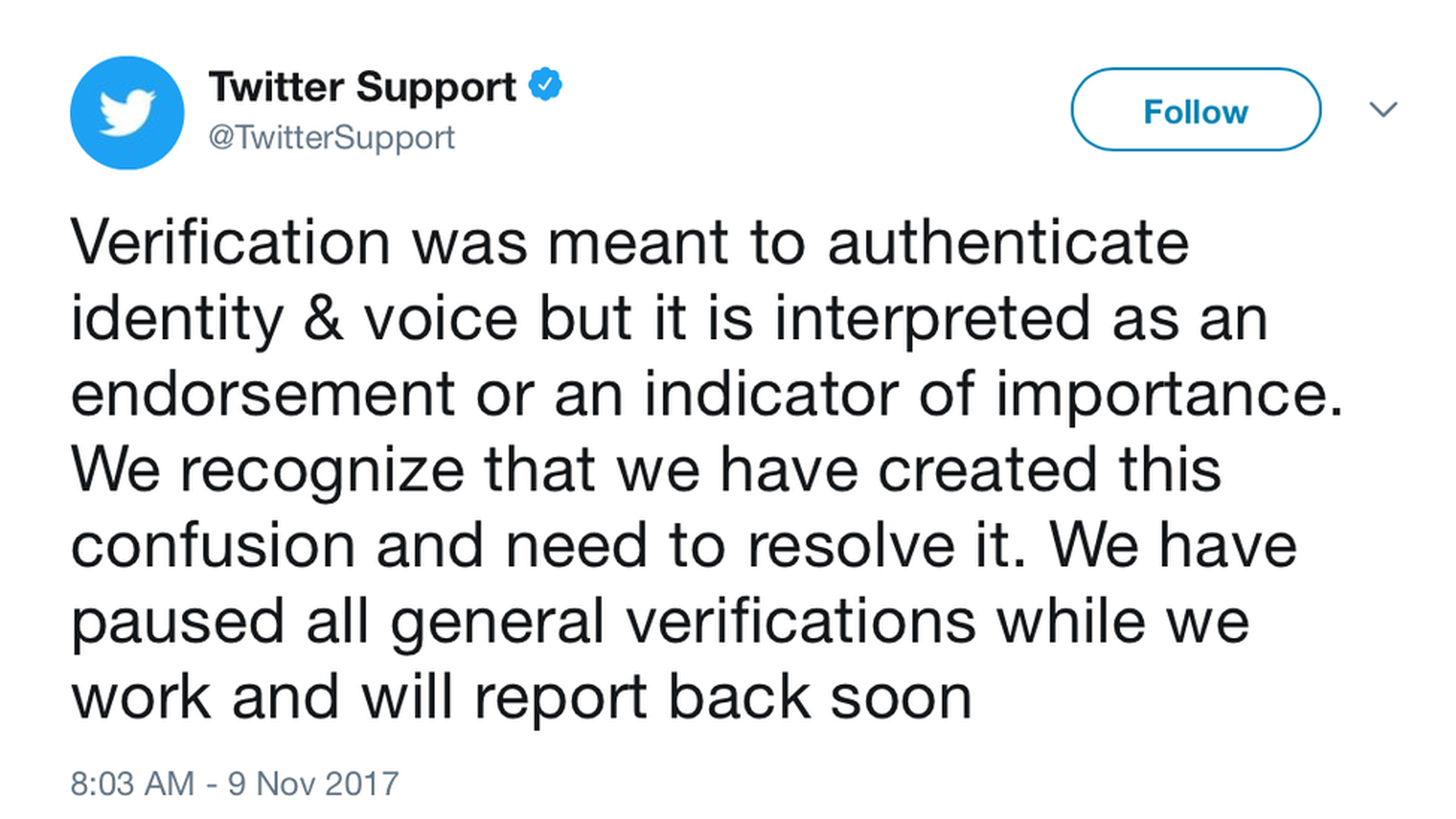 Twitter announced Thursday it is suspending most of its effort to verify prominent users after granting its coveted blue checkmark to the organizer of a white nationalist rally.
"Verification was meant to authenticate identity & voice but it is interpreted as an endorsement or an indicator of importance. We recognize that we have created this confusion and need to resolve it. We have paused all general verifications while we work and will report back soon."
The context: This is just the latest issue for the service, which is already dealing with issues around allowing harassment and blocking legitimate searches. The upside, at least users now have 280 characters to complain in each tweet and Twitter has double the length to justify its actions.
Go deeper: Twitter's free speech dance.
https://www.axios.com/newsletters/axios-login-78871a65-bf62-49e5-9421-f825ec6b0e7a.html?chunk=3#story3
Uber sees SoftBank deal likely and targets 2019 IPO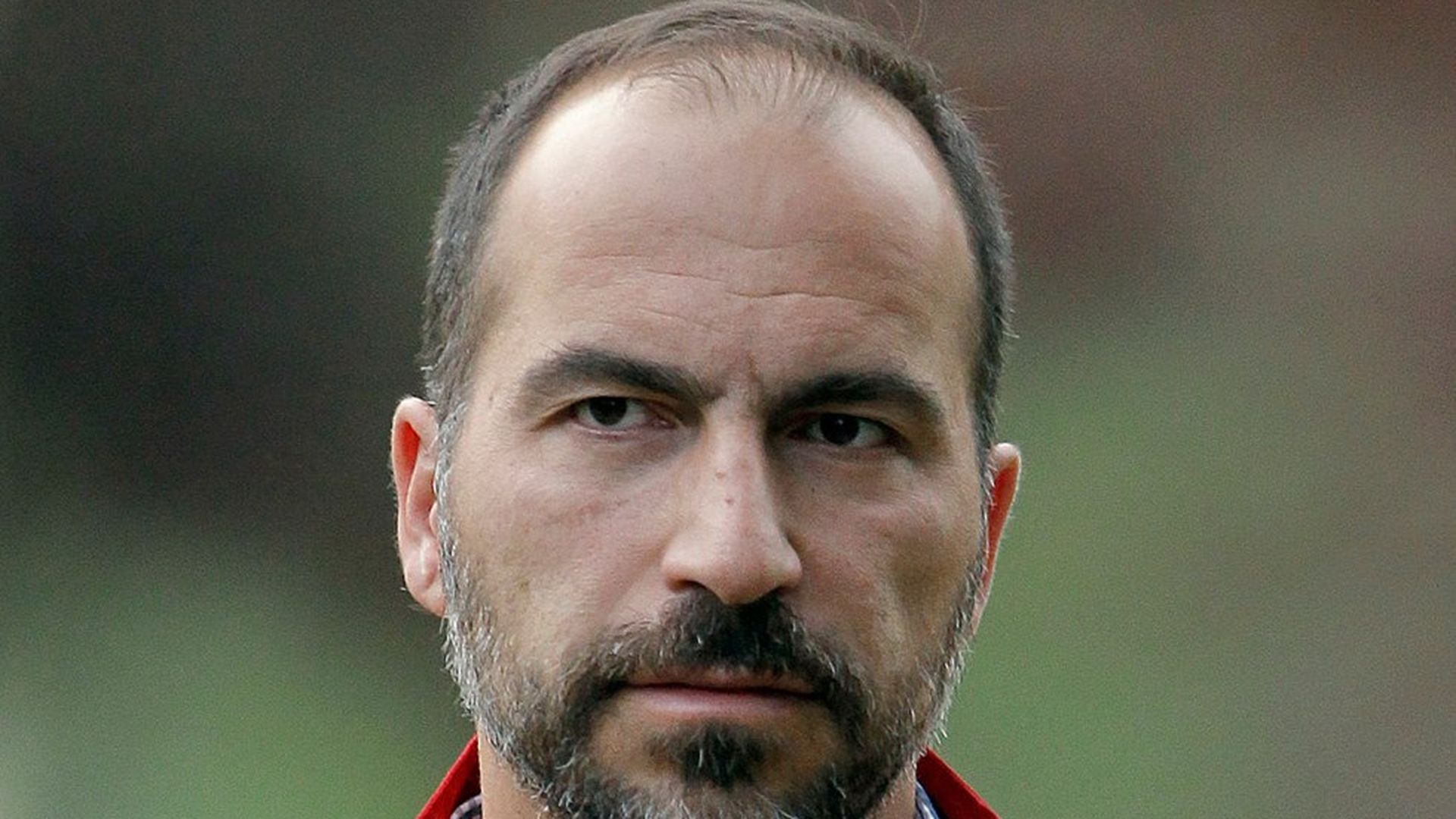 Uber CEO Dara Khosrowshahi gave his first public interview since taking the helm, speaking Thursday at the DealBook Conference in New York City.
Three big takeaways:
Khosrowshahi confirmed prior Axios reporting that he did not read an internal report from Eric Holder before accepting the position.
Uber is targeting 2019 for an initial public offering. "We have all the disadvantages of being a public company, in terms of having a spotlight on us, but none of the advantages."
Khosrowshahi said the pending investment from SoftBank — which remains stymied by governance disagreements between former CEO Travis Kalanick and VC firm Benchmark — "hasn't happened yet but it will."
https://www.axios.com/newsletters/axios-login-78871a65-bf62-49e5-9421-f825ec6b0e7a.html?chunk=4#story4
Take note
On tap: Veterans Day is officially on Saturday, but the federal holiday is observed today, so it seems a fitting time to thank all those who put their lives on the line to defend our freedom and democracy.
Trading places: Liz Pearce has stepped down as CEO of LiquidPlanner after a decade at the Seattle-area online project management company, per GeekWire.
ICYMI: Snip.It founder Ramy Adeeb is quietly raising a $75 million venture capital fund called 1984 Ventures...Electronic Arts is buying Respawn Entertainment, the maker of Titanfall, for $315 million in cash and stock, plus up to $140 million in earn-outs, VentureBeat reports...Apple has acquired InVisage Technologies, an image sensor company with technology around low-light photography, per TechCrunch...Amazon is opening pop-up stores inside five Whole Foods stores next week as it looks to show off its lineup of devices, GeekWire writes...Disney said its forthcoming streaming video service will be priced "significantly" below Netflix when it launches in 2019...Democratic Sen. Richard Blumenthal wants Facebook, Twitter and Google to notify users who were exposed to content placed by Russian actors during the 2016 election...Bloomberg reports that China's ByteDance has acquired lip syncing app Musical.ly for around $800 million.
https://www.axios.com/newsletters/axios-login-78871a65-bf62-49e5-9421-f825ec6b0e7a.html?chunk=5#story5