I'm in LA for Code Conference, which starts tonight. If you are there, say hi!
https://www.axios.com/newsletters/axios-login-7871f036-ae81-46ee-b7c1-3ee3c33a9818.html?chunk=0#story0
1 big thing: Silicon Valley's quieter discrimination fight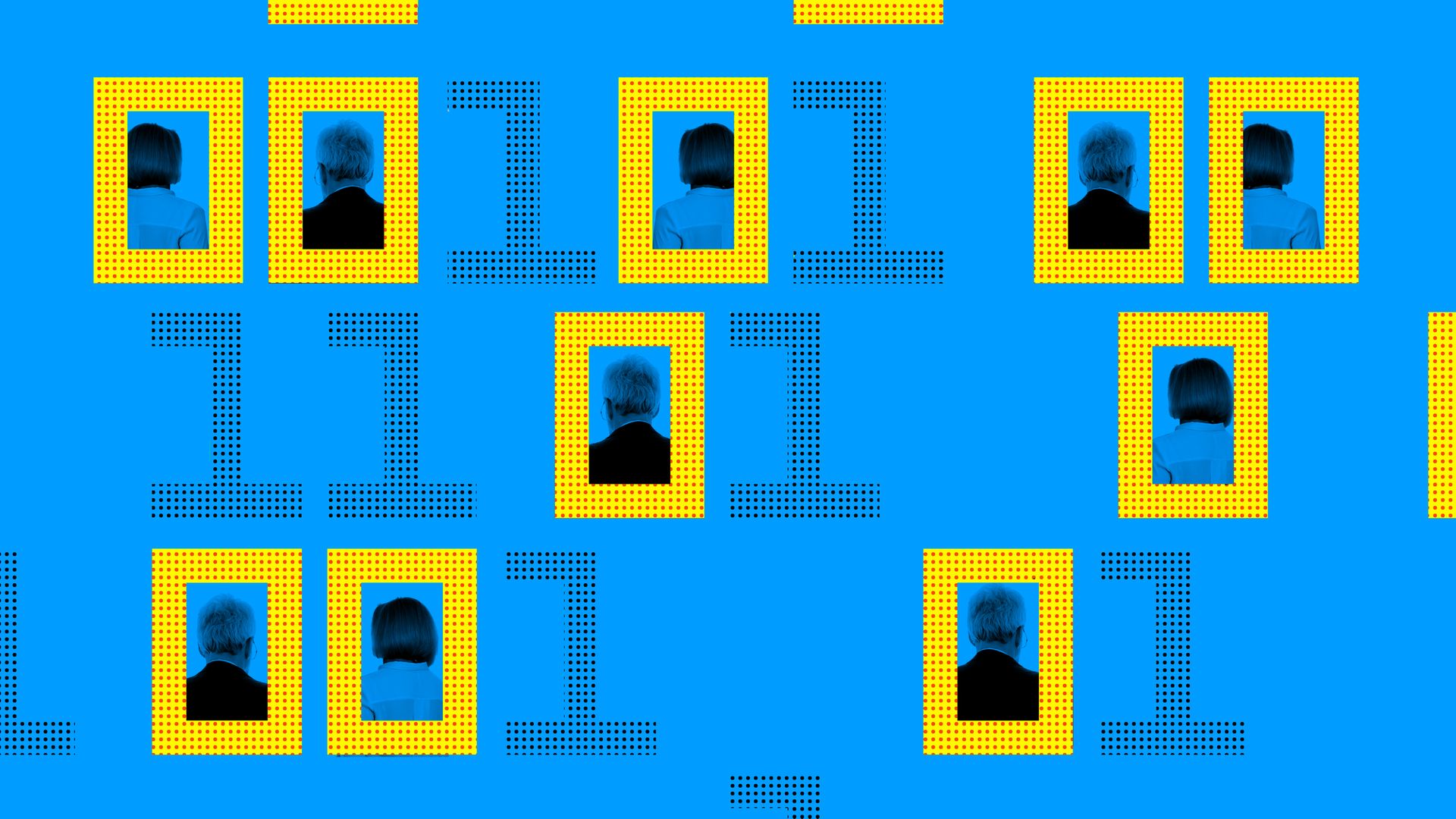 The disclosure that Intel is under investigation for age discrimination highlights what many see as an unspoken truism of the tech industry: it's a young man's game.
Why it matters: Over the last year, much has been made of the industry's maleness. But there's been less of a spotlight on its preference for youth over experience.
By the numbers:
Nearly 20% of those laid off by Intel in 2016 were 60 or over, according to the Oregonian.
7.8% were 55-59.
11.2% were under age 45.
5% were under 35.
The big picture: It's not just Intel, though they are in the spotlight at the moment.
IBM has also faced specific claims of age discrimination, while many say it's an industrywide problem.
This 2017 USA Today article highlights the broader context and the struggles encountered by many older tech workers.
Part of the issue, one industry veteran notes, is the fundamental "work hard, play hard" mantra is inherently ageist. Just as women are penalized for wanting to start a family, so too, they say, are older workers of all genders. Plus, they said "older people have seen the fire drills more times and are less willing to buy in."
Yes, but... Others say it's not as simple as just age discrimination:
One has to do with compensation: Many older tech workers have become higher paid managers and are natural targets as companies look to cut costs.
The other has to do with a skills gap, where older workers may be overly represented in legacy product areas, especially at large tech firms. Those areas are prime targets for cutbacks as companies look to invest just enough to keep existing customers. (Think Windows, Office, x86 processors, etc.)
Our thought bubble: While much of the age discrimination issue centers around worker bees vs. tech leaders, Silicon Valley also has a love affair with young founders. But as these companies move to the center of our economic and social existence, they need to tap the experience of workers and managers who've built institutions and weathered storms. Otherwise, no matter how smart they are, they'll keep making rookie mistakes.
As for the industry's silence on the topic, it's a fair bet that many prefer to keep their head down and pass as younger rather than carry the mantle of being the voice for the older tech worker.
Side note: It's somewhat interesting that Intel finds itself in the crosshairs given that the company has been a leader among big tech firms in trying to diversify its ranks when it comes to race and gender. Intel, for its part, denies it has discriminated based on age or any other basis.
https://www.axios.com/newsletters/axios-login-7871f036-ae81-46ee-b7c1-3ee3c33a9818.html?chunk=1#story1
2. The first fallout from Europe's data privacy law
As Europe's sweeping new GDPR privacy law went into effect on Friday, it triggered multi-billion dollar lawsuits, the shuttering of news websites overseas and a crash in the European market for programmatic (automated) ads.
Why it matters: There hasn't been any indication that enforcement will actually be that stringent — in fact, policymakers have indicated they'll be more lenient in the beginning that businesses realize — but ominous press coverage built up over many months and the fear of heavy penalties has so far been enough to rattle the industry, according to Axios' Sara Fischer.
The latest:
Some U.S. news outlets have gone dark in Europe: News publishers — many of which were linked to newspaper holding group Tronc, like The Chicago Tribune and The Los Angeles Times — shut down access to their websites from Europe on Friday. As of Monday, those sites were still reportedly blocked.
New paywalls are launching in Europe: Other publishers, like The Washington Post, are adding EU-specific paywalls, that are ad-free and tracking-free, but are more expensive.
The tech giants are being hit with complaints: Google and Facebook, the two biggest data-driven advertising companies globally, were hit complaints filed by European privacy advocate Max Schrems just hours after GDPR went into effect. Potential penalties, Schrems argues, total up to €7 billion in total.
Programmatic ad buying has plummeted: Since the early hours of May 25, ad exchanges have seen European ad demand volumes plummet between 25 and 40 percent in some cases, sources tell Digiday. "Ad tech vendors scrambled to inform clients that they predict steep drops in demand coming through their platforms from Google."
Go deeper: Sara has more here.
https://www.axios.com/newsletters/axios-login-7871f036-ae81-46ee-b7c1-3ee3c33a9818.html?chunk=2#story2
3. Silicon Valley's military work shouldn't surprise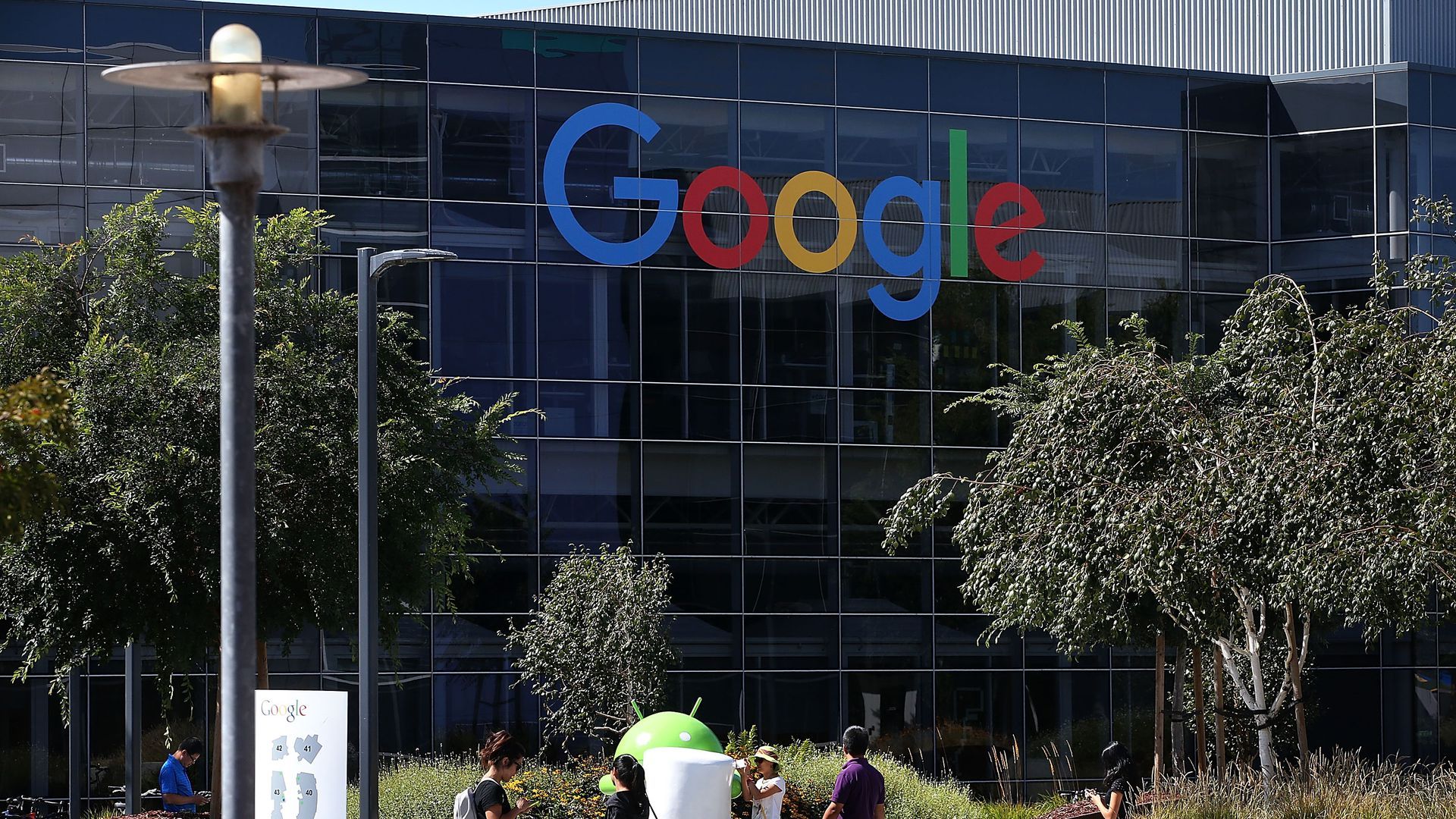 There's been a recent wave of resignations at Google over the company's participation in a Pentagon project, but the tech industry has a long history of working for the government and military, says Fred Turner, a Stanford professor and author of a book on Silicon Valley's cultural history.
Why it matters: "The tech industry has been entirely intertwined with our military-industrial complex," he tells Axios' Kia Kokalitcheva. "These industries were military industries," he adds in reference to the early federal investments that fueled the development of technologies like the internet.
Go deeper: Kia has more here
https://www.axios.com/newsletters/axios-login-7871f036-ae81-46ee-b7c1-3ee3c33a9818.html?chunk=3#story3
4. Researchers seek early warnings of online nastiness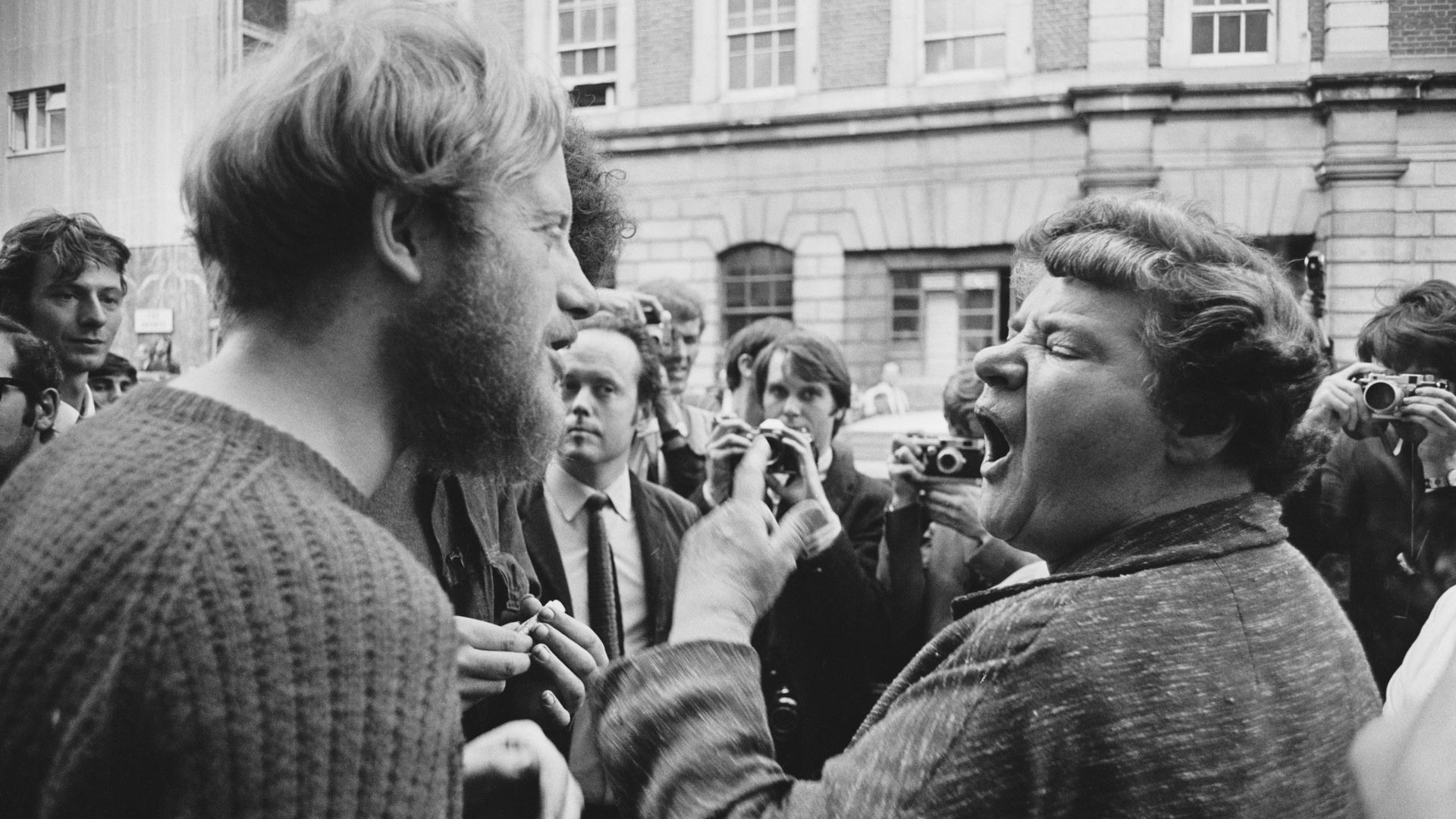 Among efforts to make social media a more congenial place, researchers at Cornell are working on artificial intelligence that detects nasty online conversations when they are only starting to take that turn.
What's going on: Most studies of online conversation look for phrases such as, "What the hell is wrong with you." But, by then, it's too late. In their new paper, Justine Zhang, Jonathan Chang and Cristian Danescu-Niculescu-Mizil say they aim to ferret out anti-social clues "when the conversation is still salvageable."
How they did it: The Cornell team studied some 1,200 conversations on Wikipedia Talk pages, reports MIT Tech Review, in a collaboration with researchers from Jigsaw and Wikimedia.
Go deeper: Steve LeVine has more here.
https://www.axios.com/newsletters/axios-login-7871f036-ae81-46ee-b7c1-3ee3c33a9818.html?chunk=4#story4
https://www.axios.com/newsletters/axios-login-7871f036-ae81-46ee-b7c1-3ee3c33a9818.html?chunk=5#story5