Axios Login
July 13, 2021
1 big thing: The true cost of internet service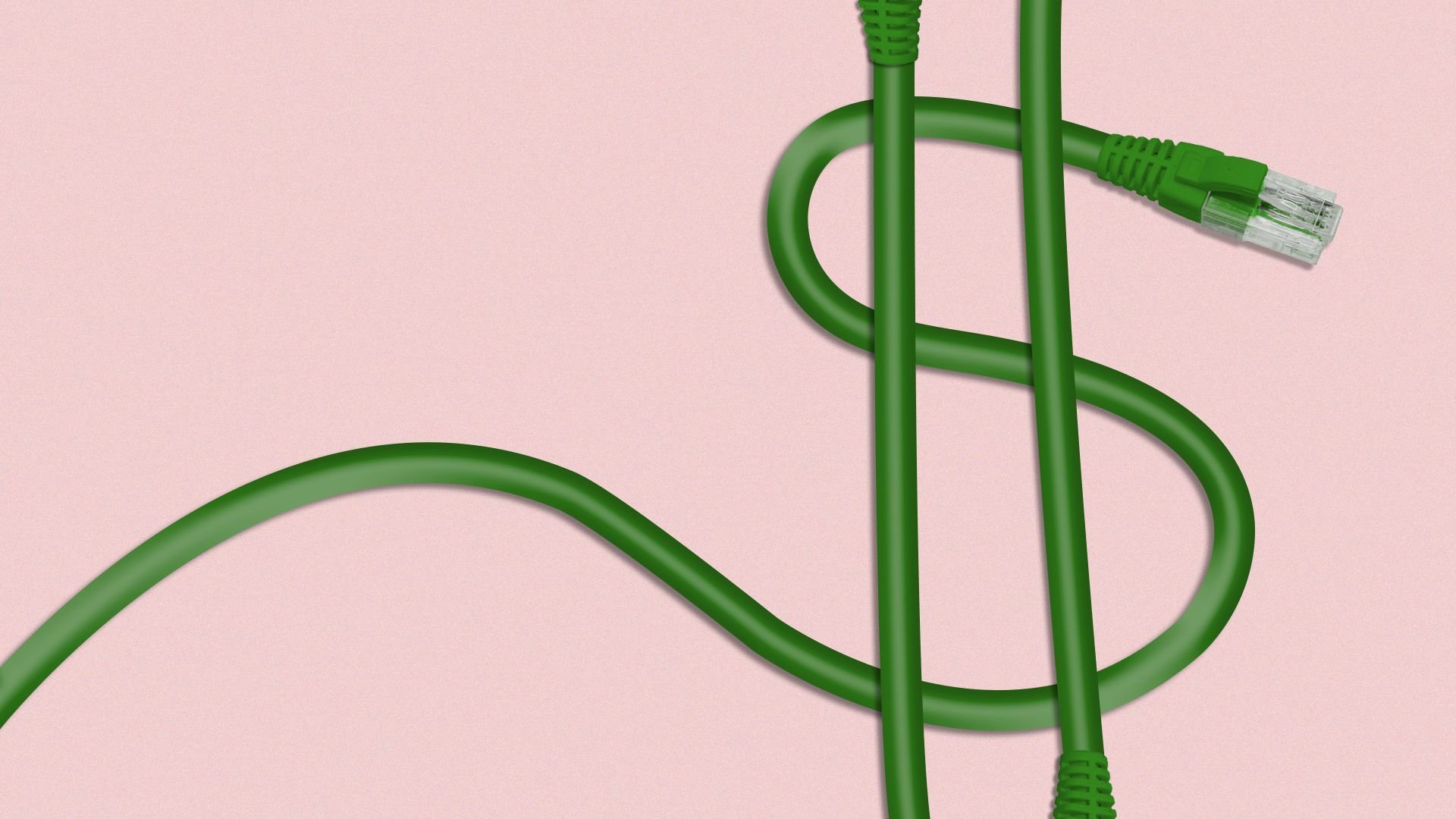 The Biden administration wants to cut Americans' monthly internet bills, making efforts to accurately measure those costs more urgent — and sometimes contentious, Axios' Margaret Harding McGill reports.
The big picture: The White House's executive order on competition, signed Friday, included a series of policies aimed at reducing what consumers pay for their online connections.
Why it matters: The administration's push to measure internet prices — and the broadband industry's counterargument that Americans actually pay less than consumers abroad — is a prologue to a bigger debate over whether to regulate those prices.
"There's a lot of indications that what they charge is very far from a competitive rate, and much more in line with what you'd expect from monopoly or duopoly pricing," Tim Wu, special assistant to the president for technology and competition policy, told Axios in an interview.
Driving the news: Consumer Reports is launching a project Tuesday to collect and analyze price data submitted by tens of thousands of customers sharing their monthly bills for home internet.
The goal of the Broadband Together Initiative is to capture the price and speed of internet service in U.S. communities, and to analyze the factors that affect prices — including whether their providers face any competition.
"We know anecdotally, that where there's competition, in general prices are lower," Jonathan Schwantes, senior policy counsel for Consumer Reports, told Axios.
If the bills show consumers with only one provider pay higher prices "then we can make the case for some government interventions to really do right by those consumers who are stuck," he said.
By the numbers: Consumer bill-paying platform doxo estimated in May that the average monthly cost of U.S. cable and internet is $116, based on its aggregated data from bill payers.
Yes, but: That figure is for both cable television service and internet — it doesn't break out the specific price for standalone home broadband.
Meanwhile, President Biden's recent executive order on promoting competition encourages the Federal Communication Commission to require internet providers to regularly report broadband rates to the agency to "improve price transparency."
The FCC already collects some price information, but a number of factors — promotions, bundled rates, equipment fees — make it challenging to discern the true cost of service.
"Consumers benefit from more transparency in their internet bills," acting FCC chairwoman Jessica Rosenworcel said in a statement. "That's always been true, but it's especially clear coming out of this pandemic when so much of modern life has moved online."
What they're saying: "I think this is an important step for getting a more accurate sense of exactly what prices are being paid," Wu said.
The other side: In a response to the White House executive order, broadband provider trade group USTelecom argued the price of broadband is declining.
"The truth is: more Americans have less expensive, more reliable and better broadband service choices today than they did one year ago," USTelecom president Jonathan Spalter wrote.
2. Charted: Where the tech talent pool is growing
Emerging hubs all over the U.S. and Canada are pulling some tech talent away from the superstar cities — but the tech centers are holding onto their dominance, according to a new analysis from the commercial real estate firm CBRE.
The big picture: The pandemic has pushed millions of people to move out of cities, but it hasn't been enough to knock places like the Bay Area and New York out of the top spots to start tech companies, as Erica Pandey reports in Axios' What's Next newsletter (sign up here).
Between the lines: The San Francisco and Toronto metro areas have the highest concentration of tech workers among the top 10 markets. About 11% of the Bay Area workforce is in tech, and the same is true for Toronto.
Compare that with the 3.8% and 3.7% concentrations in New York and Los Angeles, respectively.
Several cities — large and small — saw huge gains in their tech talent pools in the last five years.
Among the big metros, Toronto's pool grew by 43%, Seattle's by 35% and Montreal's by 31%.
Among the small ones, Orlando, Florida, saw a 30% gain; Nashville, Tennessee, 36%; and Edmonton, Canada, 53%.
3. Exclusive: MeWe looks for cash to expand
MeWe, a subscription-based social media platform that bills itself as a privacy-focused alternative to Facebook, is looking to raise two new rounds of cash to help fuels its growth, its founder and chief evangelist Mark Weinstein tells Axios' Sara Fischer.
Driving the news: The company is in talks with strategic investors, mostly venture capital and private equity groups, about a round it hopes to raise this year between $10 million and $30 million, Weinstein says. He's hoping to raise even more cash, up to $75 million, the following year.
By the numbers: The company, which he said broke even last year on a little over $1 million in revenue, saw revenues of over $3 million for the first four months of 2021.
Weinstein says the app now has 20 million registered users, up from nine million in October. Of those, roughly 20–30% are considered monthly active users.
The big picture: MeWe is part of a growing class of alternative social media networks that have gained traction among users who feel they've been unjustly censored by mainstream social platforms like Facebook and Twitter.
While several of these networks, including MeWe, insist they are politically neutral, many have gained popularity on the right and among Trump supporters who argue they've been censored in the wake of the Jan. 6 Capitol insurrection.
MeWe has faced its share of moderation battles since then. Weinstein points out, as a sign of the company's conscientious efforts to moderate content, that MeWe's tech partners — app stores like Google and Facebook and web servers like Amazon — have never banned it as they did with Parler.
4. Twitter reopens San Francisco, New York offices
Twitter reopened its New York office as well as its San Francisco headquarters Monday, though employees will be able to continue working remotely as long as they wish.
Why it matters: Tech companies are trying to accommodate both those employees who want to return to an office and those who have come to prefer working remote. Twitter is among the companies giving workers the choice.
"Some of us are nervous extroverts or live in tight quarters without good focus space," CFO Ned Segal said in a Twitter thread. "Others will feel unshackled from meetings, urban areas, face time, or a century's office norms, free to avoid a commute, small talk, or even traditional hours."
The big picture: Not all companies are leaving the choice in their employees' hands. Some, like Dropbox, are going primarily remote, while others, including Apple and Amazon, are requiring most workers back in the office at least part-time later this year.
5. Take note
On Tap
Trading Places
The Senate unanimously confirmed Jen Easterly to lead the Department of Homeland Security's cybersecurity unit.
Qualcomm promoted Don McGuire to chief marketing officer, replacing Penny Baldwin, who will serve as an adviser until retiring later this year.
Digital rights tech company Pex has hired former Twitter executive Kirstine Stewart as its first chief revenue officer.
ICYMI
6. After you Login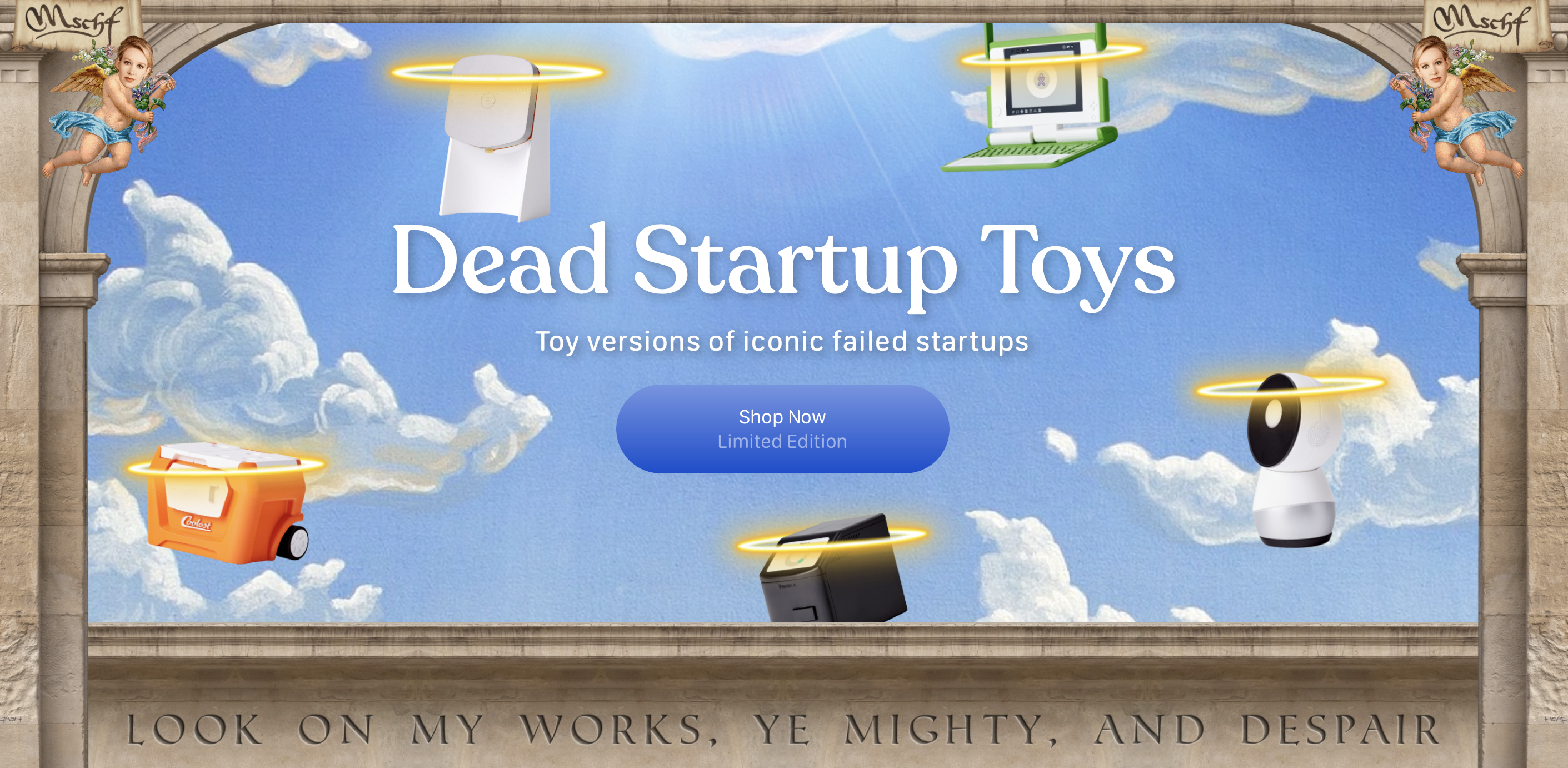 It's too late for Theranos' Minilab or Jibo's $1,000 social robot to make a go of things commercially. But now you can buy a toy replica of those and other Dead Startup Toys.