Congrats to the Chicago Cubs (and sorry to all my D.C.-based colleagues and readers who stayed up way too late only to see the Nats fall one run short.)
https://www.axios.com/newsletters/axios-login-6c57d99c-1a70-4d59-99e3-9ede1622163c.html?chunk=0#story0
Facebook will cooperate with D.C., but won't fundamentally change its business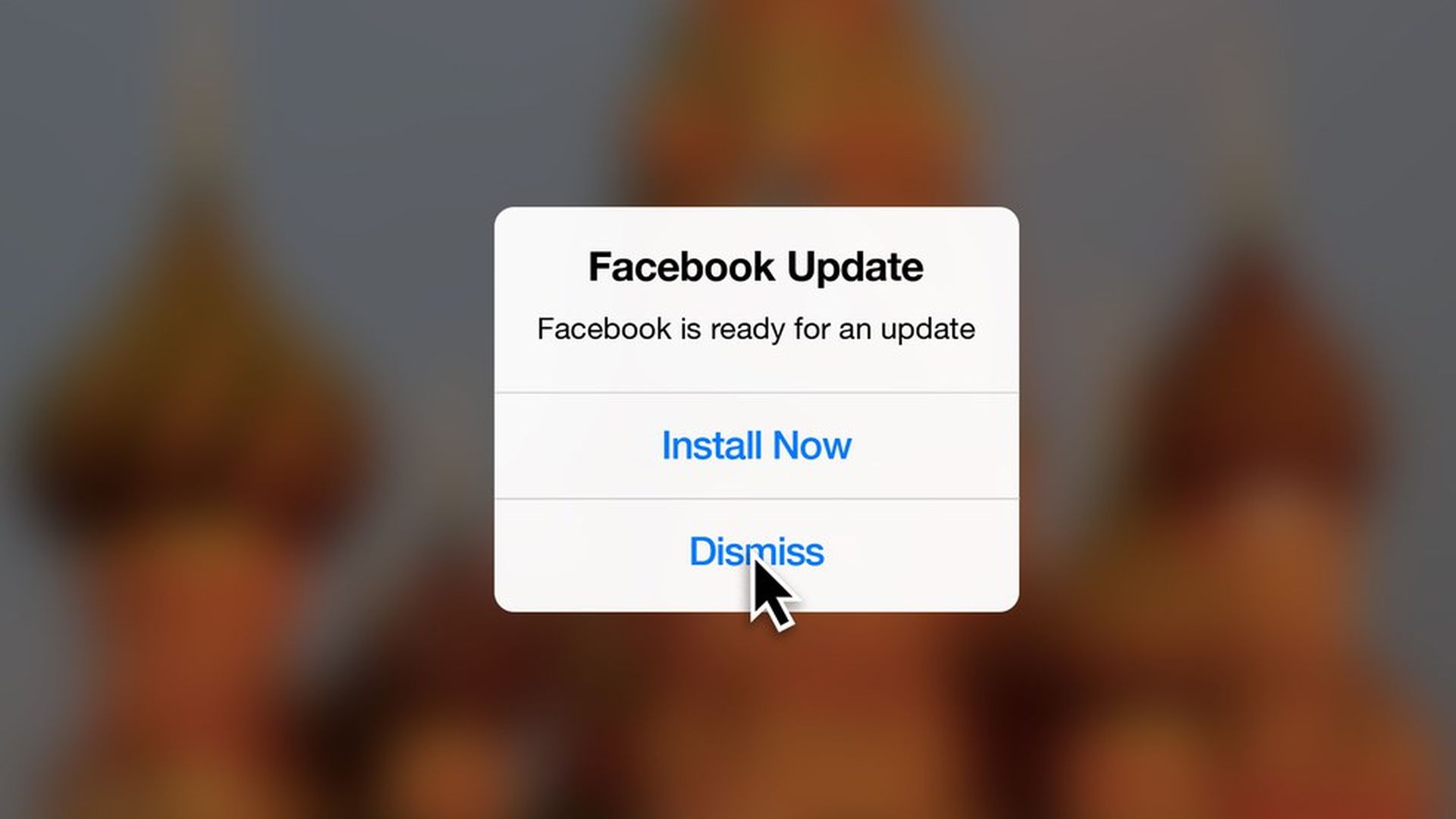 Facebook COO Sheryl Sandberg sent a clear message to Washington yesterday in an interview with Axios' Mike Allen: Facebook will help investigators looking into Russian election meddling on the platform, but it isn't changing the core values and business plan that have powered the company's growth.
What's next: The government and users now need to decide if that is good enough, according to Axios' Sara Fischer and David McCabe.
The big challenge: Facebook's business model is to grow as big as possible and sell ads against a mass audience that consumes its content. That's especially effective when combined with corporate support for broadly allowing all voices and perspectives on the platform. And it's lucrative: Facebook currently boasts over 2 billion monthly active users and brings in $34 billion dollars in revenue annually, most of which comes from advertising.
The problem is the same thing that makes it attractive to brands and other advertisers also appeals to those looking to manipulate public sentiment.
https://www.axios.com/newsletters/axios-login-6c57d99c-1a70-4d59-99e3-9ede1622163c.html?chunk=1#story1
How the interview played in Silicon Valley
To get a sense of how the interview went over in Silicon Valley, I spoke with some of the smartest folks I know, fans and critics of Facebook alike.
Here were some of their key points:
On the positive side: There was a clear sense that Sandberg was the right person for Facebook to put forward. Whereas CEO Mark Zuckerberg has gone from overly dismissive to contrite and apologetic, Sandberg struck a more constructive tone, pledging to work with the government on approaches going forward. One other thing I heard a bunch was that Facebook's efforts always look good if you compare them to Twitter's.
On the negative: Not all the answers were satisfying, even to the hometown crowd. There is certainly a sympathy among techies that Facebook isn't a news outlet in the same way as the New York Times, but the company is a primary source for people getting their news and even some in Silicon Valley believes it needs to be held to greater accountability.
Pivotal point: A lot is riding on how Facebook (and Google and Twitter) handle things from this point on. One other concern here is the spillover effect: Companies that don't have an ad/media business are wary of being painted with the same broad brush as Facebook, Twitter and Google as D.C. turns against tech.
Worth noting: For all the criticism, the tech companies are still broadly popular and favorably perceived by the public. A Morning Consult poll, reported by Wired, has Amazon, Facebook and Google all holding steady in favorability ratings.
https://www.axios.com/newsletters/axios-login-6c57d99c-1a70-4d59-99e3-9ede1622163c.html?chunk=2#story2
How the interview played in D.C.
In her swing through D.C., Sandberg made the case that Facebook is ready to work with legislators. It seems that, at least so far, concerned lawmakers are willing to wait and see before pushing for major new legislation.
While meeting with the Congressional Black Caucus, Sandberg argued that while Facebook can remove some content from its platform, it needs to tread carefully to uphold broad values of free speech.
Quick take: Lawmakers don't seem ready to push regulations more aggressive than new transparency requirements for political ads — at least this early in their inquiries. "I don't think we really know enough to make any recommendations at this point," said Rep. Adam Schiff, the top Democrat on the House Intelligence Committee, who met with Sandberg this week.
Go deeper: Read David's full article here and see how the NYT breaks down Sandberg's tour.
https://www.axios.com/newsletters/axios-login-6c57d99c-1a70-4d59-99e3-9ede1622163c.html?chunk=3#story3
Indy aims to be a speedway for startups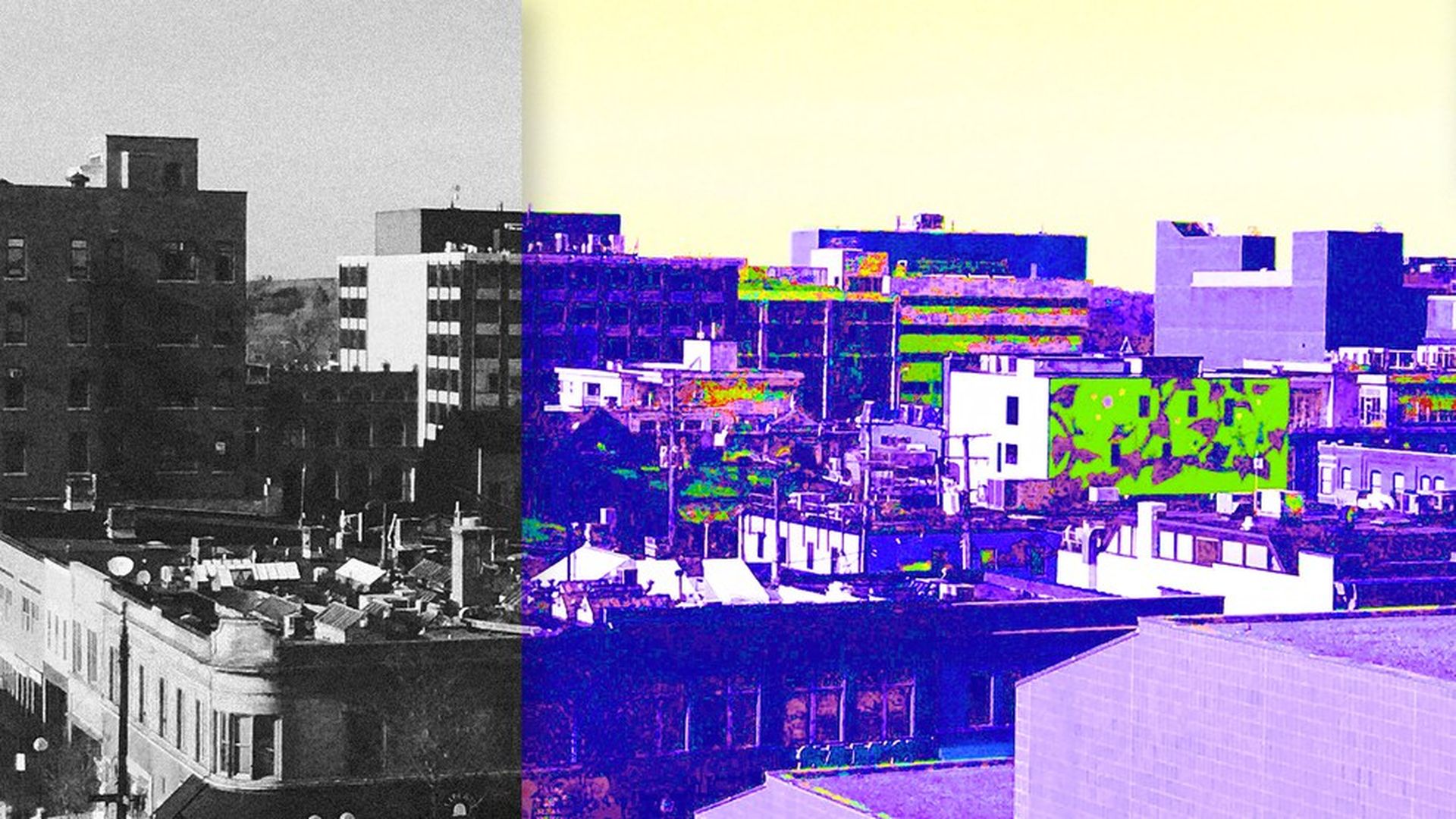 Four years ago, Salesforce bought the email marketing company ExactTarget for $2.5 billion — an enormous payout for the Indianapolis-based firm. Instead of moving it to its own headquarters in San Francisco, Salesforce committed to growing the business in Indianapolis. Since then, it has doubled its employee base, has its name on the city's tallest tower, and has alums who have invested in a new wave of startups.
Why it matters: While startup activity in the Midwest tends to be much lower than the rest of the country, Indianapolis is a star performer, ranking alongside Minneapolis and just below Chicago. The question is how to replicate that success in other struggling, manufacturing-dependent places.
Where it stands: Indianapolis is a thriving business center where the startup rate far outpaces the rest of the state — 7.3% vs. 6.2% statewide. That high rate likely helps explain its resilience and growth during what has been a rough recovery for much of the region, according to an analysis of Census Bureau and Bureau of Labor Statistics data by the Economic Innovation Group.
The big break: Indianapolis has had a more diversified business community for several decades, with the headquarters of Eli Lilly, Anthem and Angie's List here. But Salesforce's acquisition of ExactTarget was a turning point for the city — because the wealth generated by the sale stayed in town instead of flowing back to a coastal hub. And Salesforce just kicked off a campaign to get more workers to move to Indianapolis.
Scott Dorsey, who was ExactTarget's founder and CEO, launched an incubator called High Alpha across the street. He and his partners create and invest in other fledgling companies.
Chris Baggott, another former ExactTarget exec, recently started a company called ClusterTruck to disrupt the third-party food delivery services like GrubHub and UberEats.
Companies have clustered around downtown's Memorial Circle, creating the density of people that is key to most successful tech hubs.
The bottom line: That re-investing of money and mentorship back into the community has had a big payoff: $7 billion worth of transactions for Indianapolis tech companies in the past 10 years, according to Mike Langellier of TechPoint, an organization that supports the local tech community.
Read more: Axios' Kim Hart's full dispatch from Indianapolis is here. Today she's in Columbus, Ohio, as part of the "Rise of the Rest" tour.
https://www.axios.com/newsletters/axios-login-6c57d99c-1a70-4d59-99e3-9ede1622163c.html?chunk=4#story4
https://www.axios.com/newsletters/axios-login-6c57d99c-1a70-4d59-99e3-9ede1622163c.html?chunk=5#story5