We've got a bunch of scoops for you today. (Tomorrow is up to you, though, so send some more my way by writing to ina@axios.com or replying to this email.)
https://www.axios.com/newsletters/axios-login-64380e1c-9cfe-4900-838c-8713a73a3750.html?chunk=0#story0
Scoop: Microsoft's Cortana has a new boss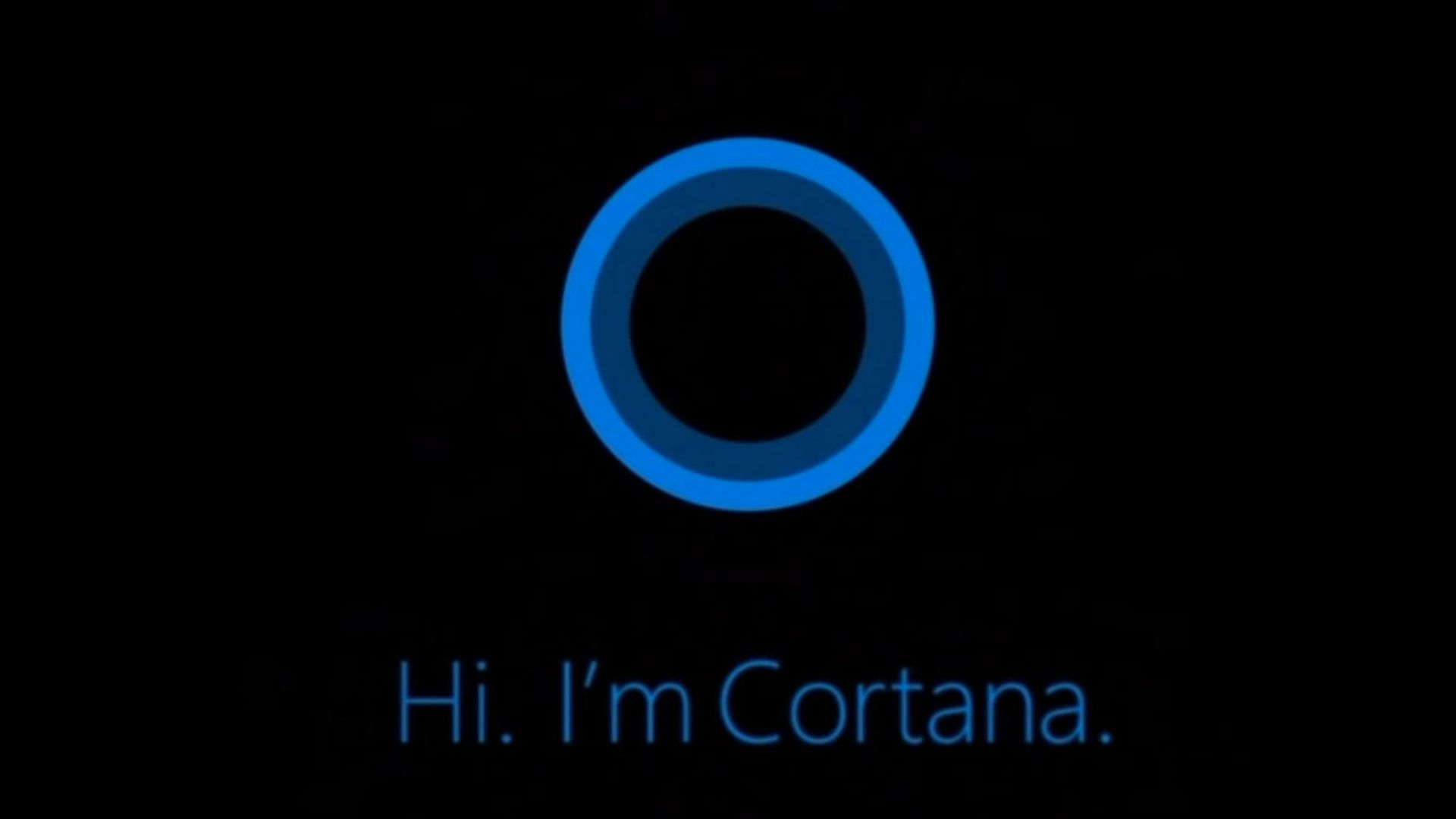 Javier Soltero, who rose to a top role on the Office team after selling his startup to Microsoft, is taking on a big new challenge, Axios has learned. He's about three weeks into a new job as the corporate VP overseeing Cortana, Microsoft's digital assistant.
The big challenge: Cortana, though omnipresent on the Xbox and Windows 10, has only limited use outside of Microsoft hardware. This means it gets far less attention — from both developers and consumers — than assistants from Amazon, Google and Apple.
"It's exciting. It's challenging," Soltero tells Axios. "It's candidly not what I expected would happen."
What drew him? Soltero says that as an entrepreneur at heart, he knew if he stayed at Microsoft he wanted to work on something that only a big company could solve. And voice intrigues him.
"If I was to leave Microsoft and start another company I would be doing something related to voice," Soltero says.
A matter of trust: Making Cortana more useful will take work, but Soltero says it's not just about which assistant can perform more skills.
"The real contest is about which company users will choose and entrust with essentially all of their information or the majority of their information," he says.
One of Microsoft's big differentiators so far has been around privacy — particularly the ability to see and even edit what Cortana knows about you. The challenge is that privacy alone tends to be a tough sell in tech.
"A very private but mediocre experience will not win," he says.
https://www.axios.com/newsletters/axios-login-64380e1c-9cfe-4900-838c-8713a73a3750.html?chunk=1#story1
RSA faces backlash over male-dominated keynote lineup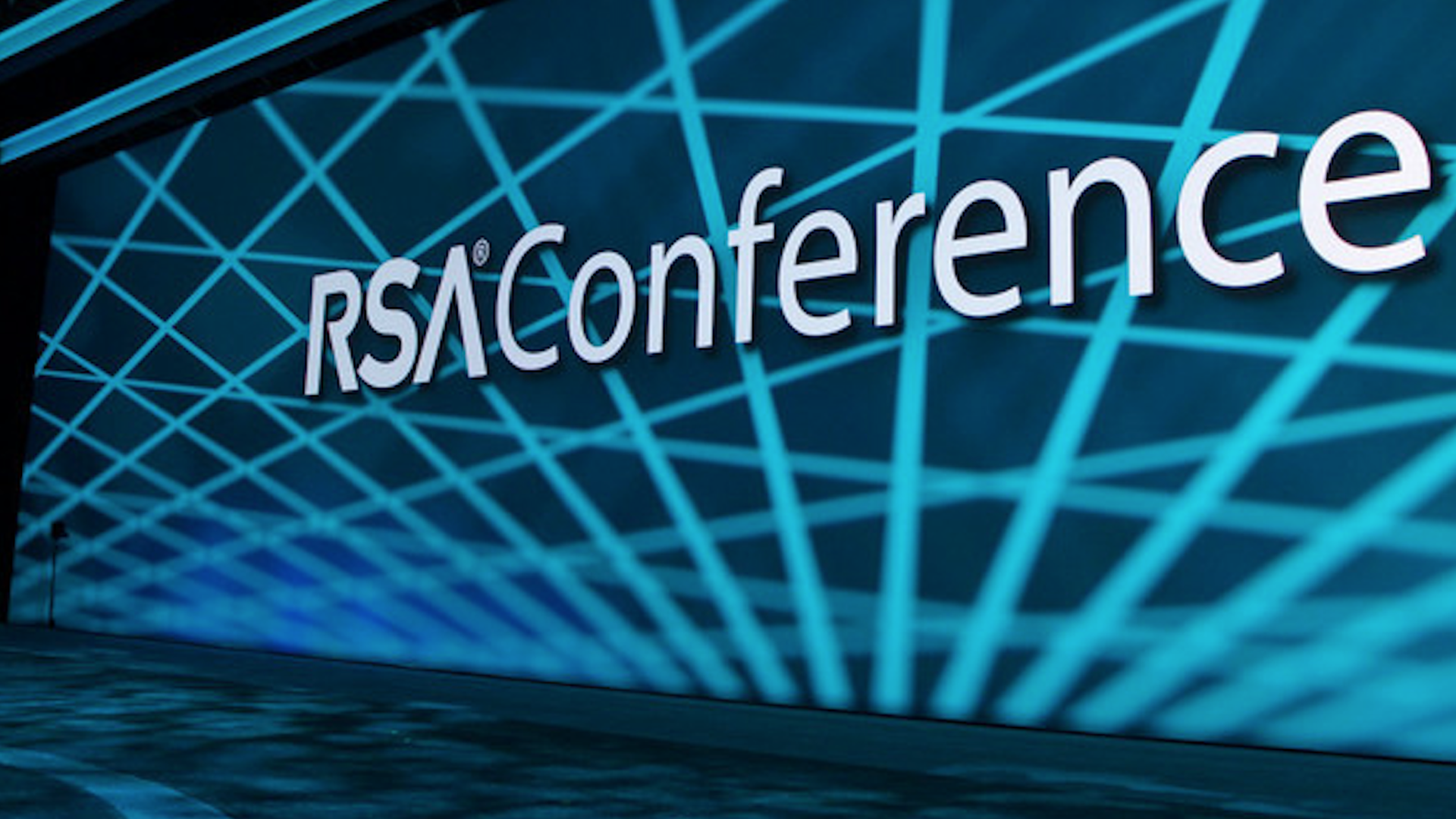 Another major tech conference is under fire for a lack of gender balance in its keynote lineup.
What's happening now: RSA Conference, a major security industry conference that takes place in April, currently lists 20 keynote speakers, 19 of whom are men. The lone woman is anti-bullying activist Monica Lewinsky.
The reaction: Organizers say the keynote lineup isn't yet final, but men and women in the security industry are already speaking out and considering doing their own counter-programming,
"It's disappointing to see that RSA is perpetuating the stereotype that cybersecurity is a male dominated field, or at least a field in which men lead the way," Betsy Cooper, a cybersecurity researcher at UC-Berkeley, tells Axios. "The passion and energy I've seen at past RSA women's events suggests that this is far from the reality."
Facebook CSO Alex Stamos has also spoken out, offering up a list of women in security who would make great speakers.
RSA's take: Conference organizers pin the blame on the industry, saying that 20% of overall speakers at the event will be women, even though Forrester estimates that 11% of cybersecurity positions are held by women.
"This year, RSA Conference will feature more than 130 female speakers tackling everything from data integrity to hybrid clouds to application security, among other topics," the conference said in a statement to Axios.
Deja Vu: If this sounds familiar, it's highly similar to the situation at this year's CES, where all the solo keynotes were by men.
https://www.axios.com/newsletters/axios-login-64380e1c-9cfe-4900-838c-8713a73a3750.html?chunk=2#story2
Uber wants to get you to your doc appointment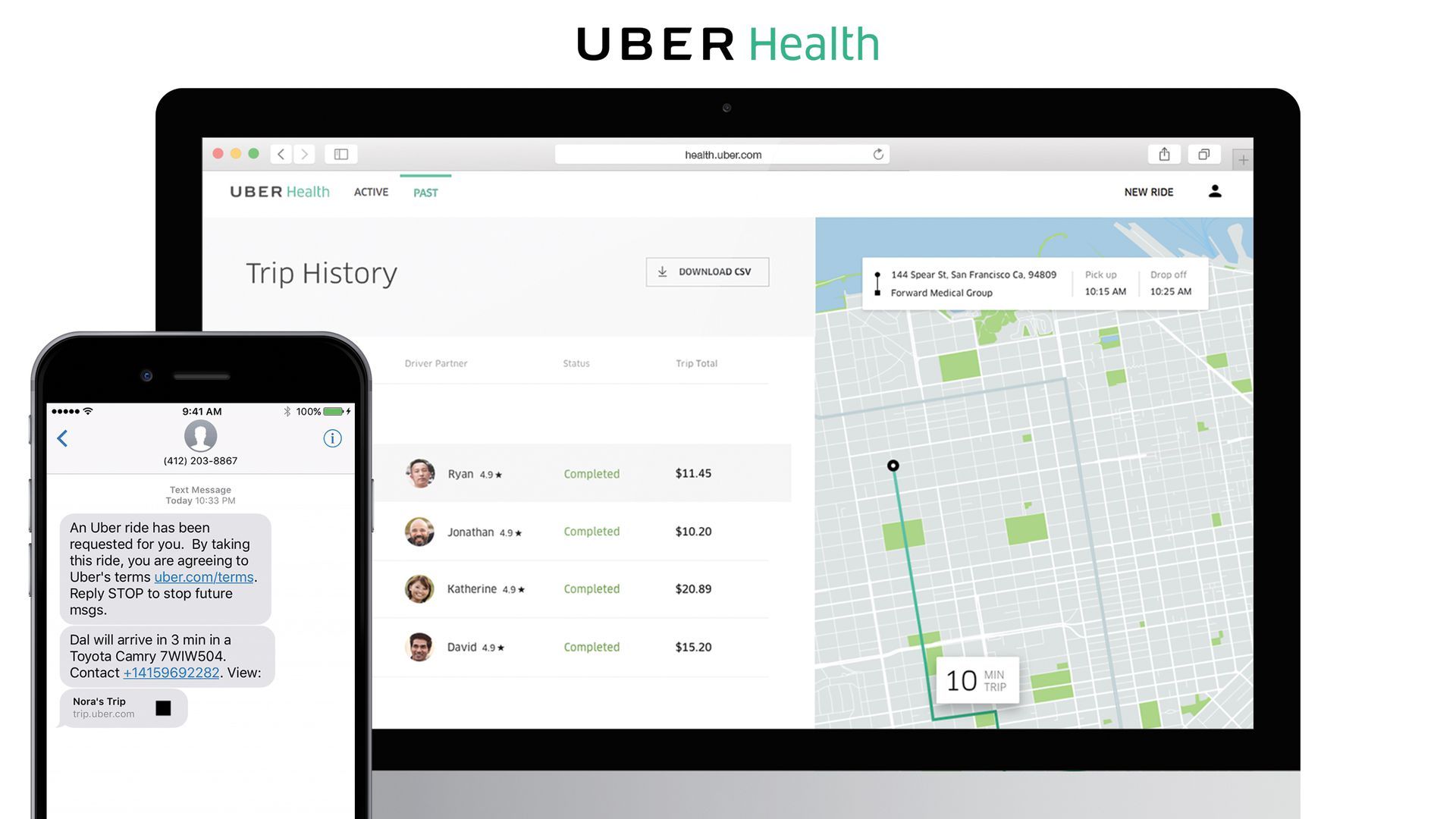 Uber has launched a new service that will allow hospitals, clinics, nursing homes and other health care organizations to order and schedule car rides for patients. Uber is not charging a fee to use the service. The health care providers only have to pay for the ride, reports Axios' Bob Herman.
Why it matters: Uber sees a huge untapped market in the roughly 4 million people who skip or delay health care visits every year because they don't have reliable transportation. Hospitals, doctors and other providers could be eager to pay for those rides if it means more on-time appointments and fewer no-shows — which translates into more revenue in their pockets.
Uber isn't first to this idea: Lyft has partnered with some hospitals and health insurers, and state Medicaid programs also cover non-emergency transportation.
But it does highlight Uber's opportunity to expand its business through a focus on situations where someone other than the passenger might be willing to pick up the tab.
It already has an effort in this area, Uber Central, and it's easy to see how other retailers and service providers outside health care might want to pay to get customers in the door.
It's also worth noting this is distinct from another phenomenon — people taking an Uber rather than an ambulance to get to a hospital, even in emergencies.
https://www.axios.com/newsletters/axios-login-64380e1c-9cfe-4900-838c-8713a73a3750.html?chunk=3#story3
Scoop: DoorDash raises $535 million from firms like SoftBank
Food delivery startup DoorDash today will announce that it has raised $535 million in new funding led by SoftBank, Axios' Dan Primack reports. He has learned the post-money valuation is $1.4 billion, and that SoftBank plans a subsequent tender to purchase additional shares from insiders.
Why it matters: SoftBank also is an investor in Uber, which is a DoorDash competitor via Uber Eats, and now will have seats on both the companies' boards (albeit with different representatives). One existing DoorDash investor suggested to Axios that this round could presage an eventual acquisition.
The big picture: DoorDash co-founder and CEO Tony Xu estimates that only 5% of U.S. restaurant take-out is currently done via online-enabled delivery, with the rest still involving phones and customer pick-up. That means there is plenty of green space — not only for DoorDash, but also for UberEats and other rivals like GrubHub and Caviar.
https://www.axios.com/newsletters/axios-login-64380e1c-9cfe-4900-838c-8713a73a3750.html?chunk=4#story4
Exclusive: IBM seizes chance to pile on tech rivals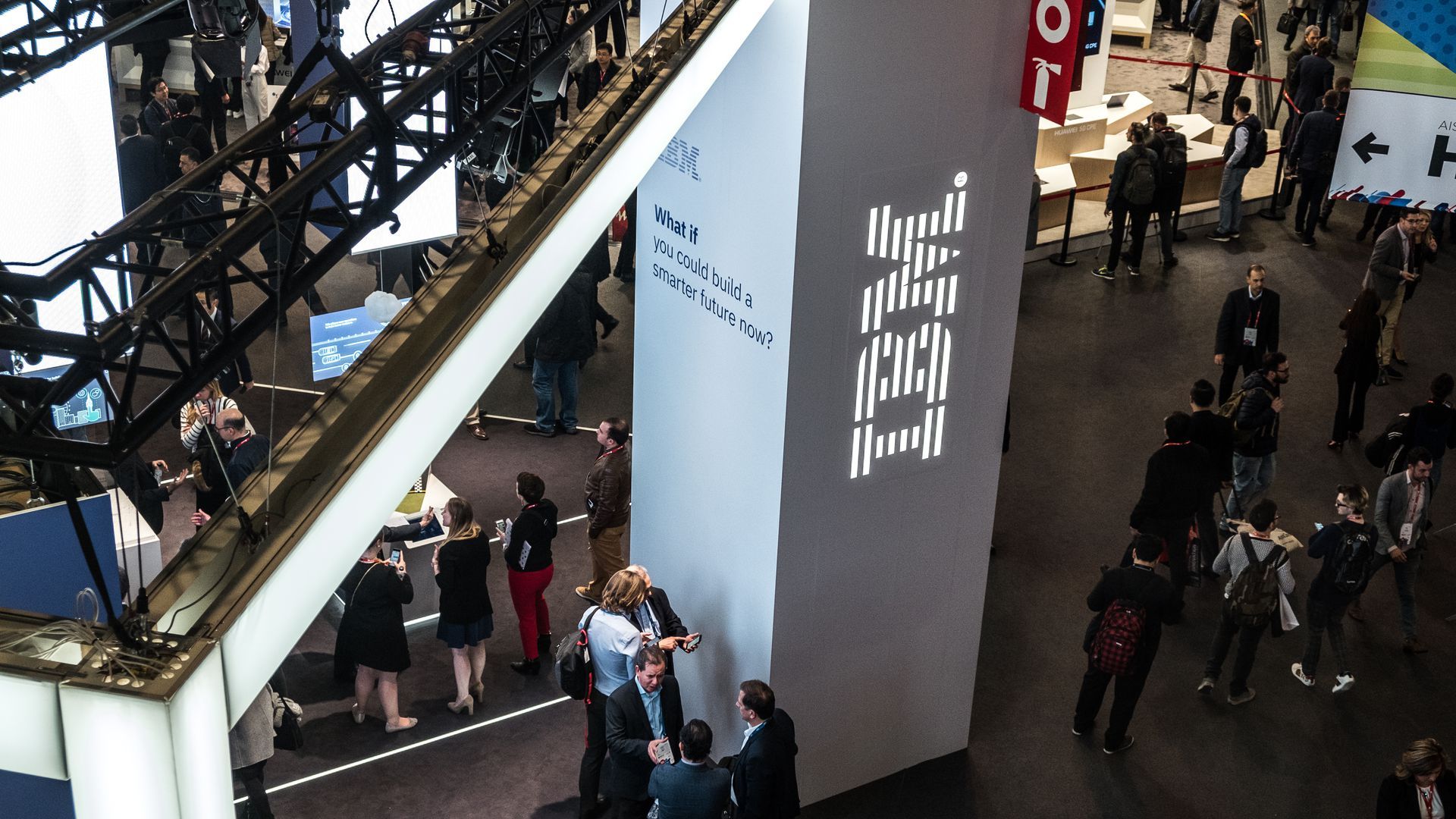 IBM is stepping up a fight against the big web platforms by endorsing legislation to regulate digital ads and by fighting to keep liability protections out of a renegotiated trade agreement, Axios' David McCabe reports.
Quick take: IBM is one of several big corporate players who have taken advantage of rising sentiment against Big Tech to build their own profile.
The bigger picture: Legacy companies like IBM, Oracle, 21st Century Fox and AT&T are taking advantage of new concerns about web firms like Google and Facebook to hit their Silicon Valley competition where it hurts in Washington, D.C.
Plus, IBM loses nothing by weighing in on regulations that won't affect their own business.
https://www.axios.com/newsletters/axios-login-64380e1c-9cfe-4900-838c-8713a73a3750.html?chunk=5#story5
Take Note
On Tap
Facebook is holding its annual Global Safety Network Summit at the Newseum in D.C., where it's also holding the latest in a "Hard Questions" series featuring Axios' Kim Hart. Kim will interview Antigone Davis, head of global safety policy, and Guy Rosen, vice president of product management.
Lesbians Who Tech's San Francisco Summit starts tonight
Trading Places
ICYMI
https://www.axios.com/newsletters/axios-login-64380e1c-9cfe-4900-838c-8713a73a3750.html?chunk=6#story6