It was great to meet so many Login readers at the Upfront Summit this week. As a reminder, you can say hi any time just by hitting reply to this email. (Juicy news tips are especially welcome.)
https://www.axios.com/newsletters/axios-login-640f1d90-85b1-4534-8bd9-4a572ee44f71.html?chunk=0#story0
Apple's cash plans surprise Wall Street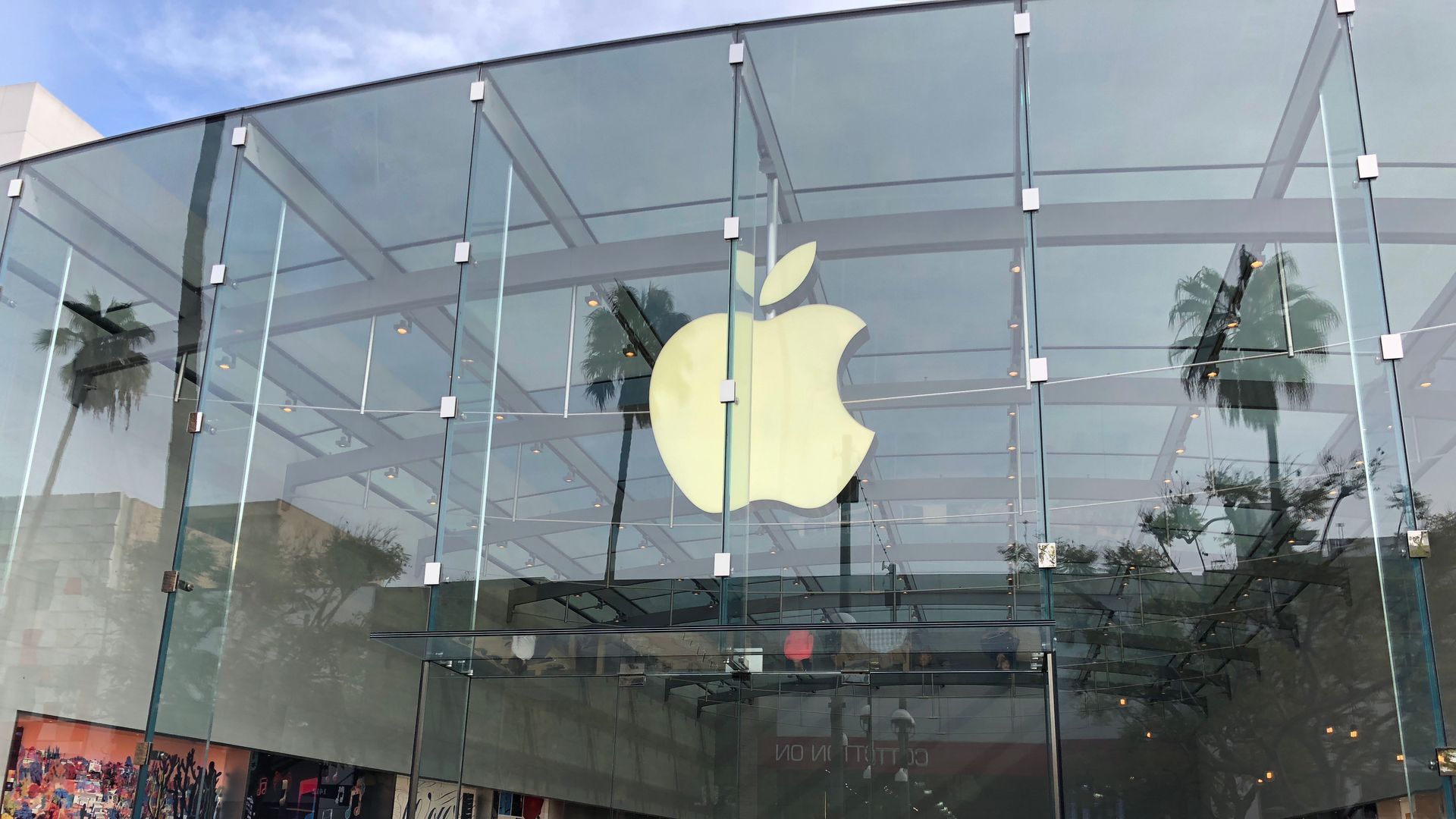 The big surprise in Apple's quarterly earnings wasn't its results, even though they came in ahead of estimates, or its guidance, which was below estimates. No, the real surprise was Apple's statement that it plans to eventually reduce its net cash to roughly zero.
The company, which currently has more than $280 billion (BILLION) in cash (along with around $120 billion in debt), didn't put a time frame on how long it will take to get there. It said it would have more to say about its plans as part of next quarter's earnings report.
Other highlights:
The average selling price of an iPhone jumped nearly $100, to $800, thanks to the iPhone X.
Wearables — including watches, AirPods and Beats headphones — were up 70% from a year ago, helping the "other products" revenue top $5 billion for the first time.
Apple's fast-growing services business climbed another 18%, to nearly $8.5 billion.
The company saw double-digit revenue growth in every region. Sales in emerging markets, excluding China, were up 25%.
Bonus: This chart of Apple Watch sales is pretty great. For those unaware, Apple gives occasional superlatives but not actual sales numbers.
https://www.axios.com/newsletters/axios-login-640f1d90-85b1-4534-8bd9-4a572ee44f71.html?chunk=1#story1
Earnings wrap up: Sprint, Amazon and Alphabet
Breaking this morning: Sprint's earnings for the quarter ending in December 2017 beat analyst expectations — boosted by expected gains from the recent GOP tax law, Axios' David McCabe reports.
The gritty details:
The company brought in earnings of $1.75 per share, up from a 12-cent loss per share in the same quarter of 2016. Analysts had expected the stock to lose 4 cents per share, according to Investors Business Daily.
Sprint said it would receive a roughly $7.1 billion "favorable impact from tax reform" — a significant boost in income for the quarter.
The company added 184,000 postpaid phone subscribers. That's still less than its main three competitors.
The bigger picture: Sprint still lagged behind Verizon, AT&T and T-Mobile in new subscribers.
***
Apple wasn't the only tech giant to report earnings Thursday. In fact, it wasn't even the only one that starts with an "A":
https://www.axios.com/newsletters/axios-login-640f1d90-85b1-4534-8bd9-4a572ee44f71.html?chunk=2#story2
Conservatives in tech are afraid to share views: study
Google's response to former-employee James Damore's "diversity memo" has made people — especially those on the conservative end of the political spectrum — less comfortable sharing ideological views with co-workers, according to a
new survey of Silicon Valley tech workers.
The survey, conducted by the Lincoln Network, a right-of-center group, says that conservatives feel more discouraged than liberals in the tech industry.
Why it matters: Damore's memo questioning women's aptitude for engineering jobs — and Google's subsequent firing of him — became a lightning rod in the broader debates about diversity and tolerance. While Silicon Valley promotes its openness to diversity, it's been attacked as an "echo chamber" for Democrats that has alienated Republicans. 
How they responded:
70% of respondents identifying as "very conservative" felt less comfortable talking about political views with colleagues.
64% of "conservatives" and "libertarians" were less comfortable
Meanwhile, 13% of "liberals" and 26% of "very liberal" respondents felt more comfortable.
59% of very conservative respondents said they known someone who did not pursue or left a career in tech because of perceived conflicts of viewpoints.
My thought bubble: It's not a zero-sum game. As recent issues at Google highlight, it's possible for a lot of different groups to feel less comfortable voicing their views within the industry.
https://www.axios.com/newsletters/axios-login-640f1d90-85b1-4534-8bd9-4a572ee44f71.html?chunk=3#story3
How cryptocurrencies are being used to evade sanctions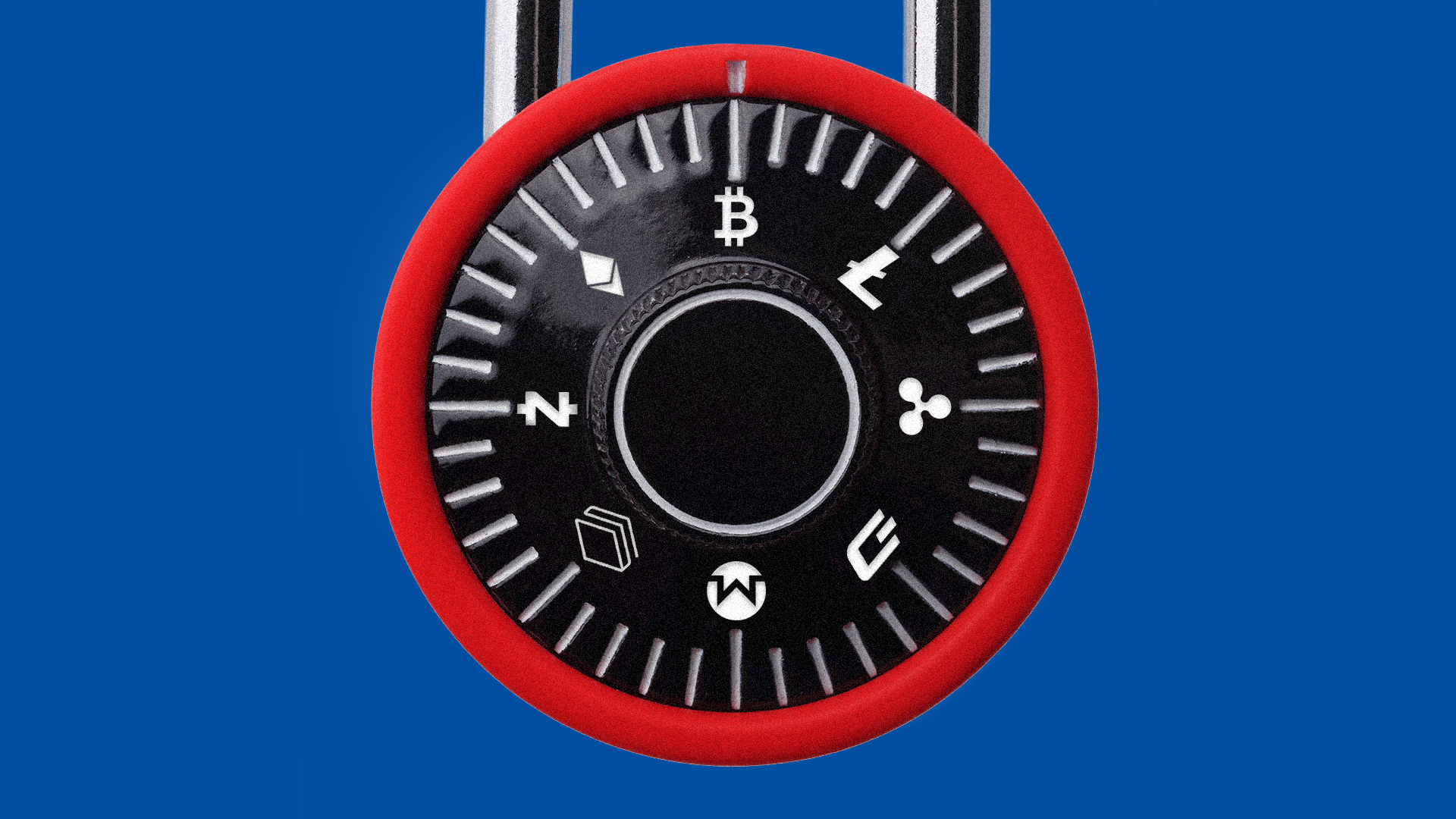 Foreign governments have found a new use for cryptocurrencies: Dodging international sanctions, Axios' Shannon Vavra reports.
Why it matters: There is a dark side to digital currencies, and rogue regimes like North Korea are already exploiting it.
How it works: Cryptocurrency "provides a way for sanctions evasion for countries because of anonymity and plausible deniability" in the way they're transferred, says Kenneth Geers, a cyber policy expert and former National Security Agency official. "That allows for buying and selling across borders with very little oversight."
The impact: These funds could back North Korea's nuclear weapons and missile testing programs. In Russia, they could support a regime that is believed to have interfered in the U.S. election and in other countries' political systems. And for Venezuela, they could help a dictatorship that has abused anti-government protesters and deprived citizens of economic opportunity.
https://www.axios.com/newsletters/axios-login-640f1d90-85b1-4534-8bd9-4a572ee44f71.html?chunk=4#story4
African American museum goes high tech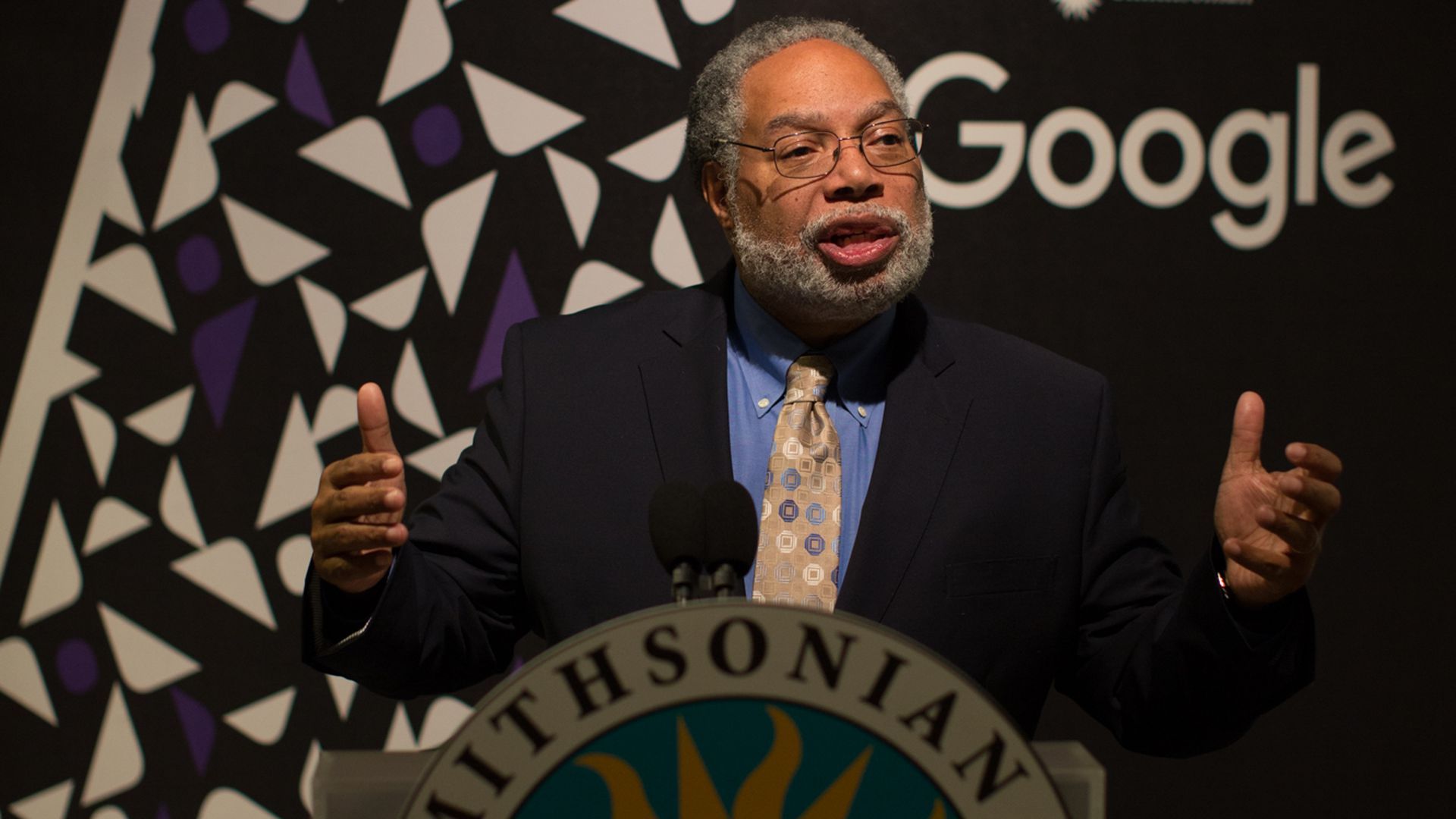 The National Museum of African American History and Culture today is launching a new interactive installation that was constructed via 3D scanners by Google's Black Googler Network, Axios' Anthony Brown writes.
Why it matters: The installation will allow museum visitors to interact with rare artifacts in 3D, giving people access to objects that otherwise would not be featured in the museum, the engineers said Thursday night.
How it works: BGN and museum staff explained that Google donated 3D scanners and trained the Smithsonian museum staff to allow them to condense the usual multiple hour process of scanning artifacts into the interactive design to 15 minutes. The installation is part of a $1 million donation from Google when the museum first opened.
https://www.axios.com/newsletters/axios-login-640f1d90-85b1-4534-8bd9-4a572ee44f71.html?chunk=5#story5
Take Note
On Tap
Trading Places
ICYMI
https://www.axios.com/newsletters/axios-login-640f1d90-85b1-4534-8bd9-4a572ee44f71.html?chunk=6#story6
After you Login
Seattle's KIRO radio made excellent use of surveillance footage showing a break-in attempt in its parking lot, assigning a play-by-play announcer to narrate the effort.