Axios Login
April 19, 2019
Wishing all my readers a happy Easter/Passover/weekend. (Circle all that apply.)
1 big thing: Using tech to police the police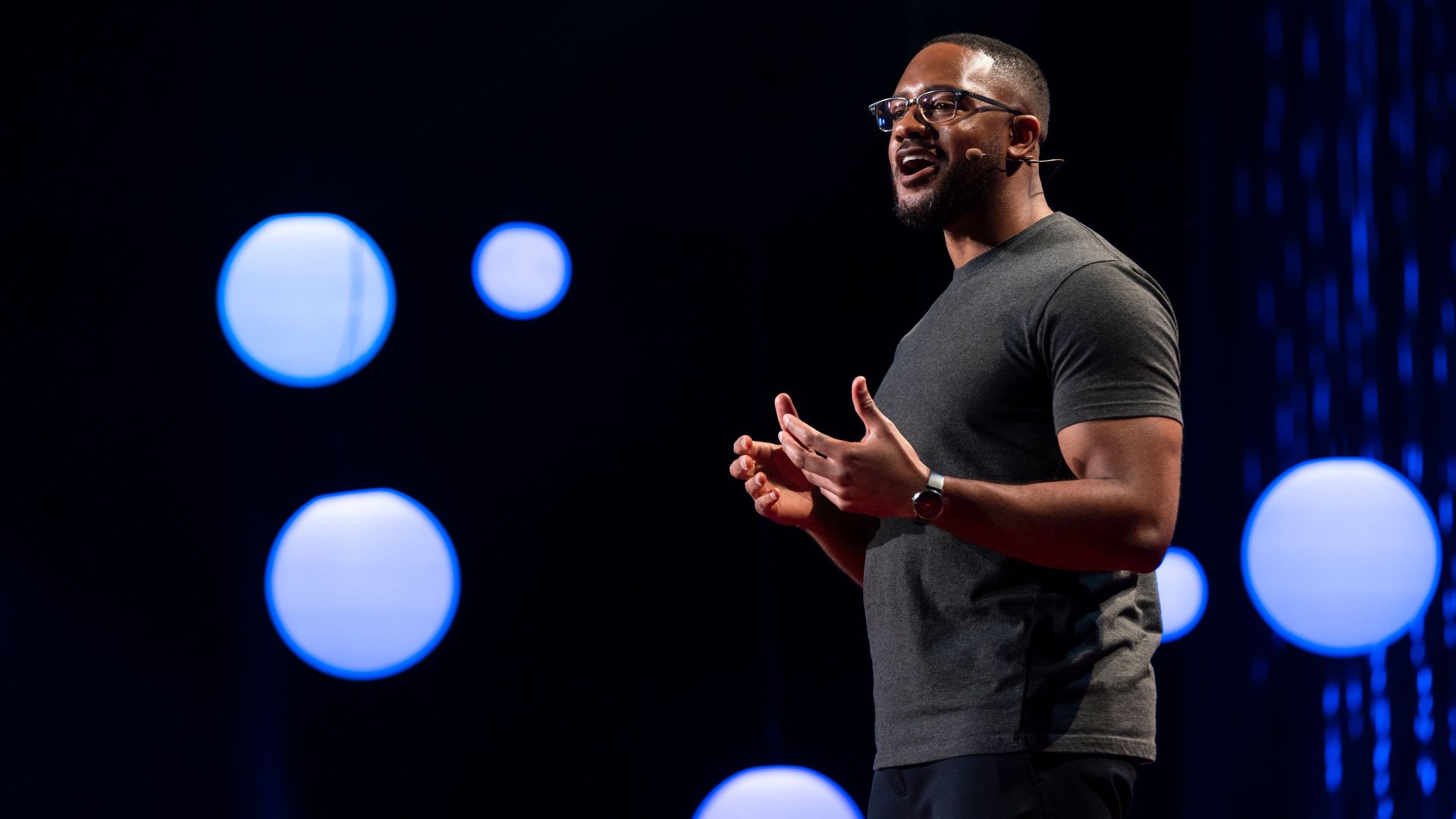 With no national oversight or unified data to rely on, police accountability groups are trying to create their own data systems to document use of force by law enforcement.
Why it matters: Police forces increasingly tap into location data, sensors and facial recognition to do their jobs. Now the groups who police the police are increasingly trying to use technology to empower citizens on the other side of the interaction.
A pair of talks at this week's TED conference highlighted two nonprofit efforts being made to improve accountability.
"This country is increasingly becoming monitored by police. I'm absolutely interested in using this technology to oversee the people who surveil us."
— Raheem founder Brandon Anderson
The big picture: Communities of color have come under particular scrutiny both historically and as the new generation of surveillance technology has emerged.
"I have not heard a good reason as to why we cannot use that same tech for the benefit and the safety of community members," Anderson said.
Both Raheem and the Center for Policing Equity are working with the agencies they are monitoring and – in Raheem's case — with oversight boards and other entities, like public defenders.
How it works: By offering hard data, these groups shift the conversation from accusations to specific behaviors.
"Your character just isn't on the table," said Center for Policing Equity director Phillip Atiba Goff. "That allows for conversation[s] that simply aren't possible any other way."
Policing Equity, which has so far helped more than two dozen cities better understand what leads to arrests and use of force in their communities, was one of eight organizations that are splitting hundreds of millions of dollars in funding raised as part of TED's Audacious Project.
Anderson, a TED fellow, started Raheem and named the project (which is Arabic for second chance) after his partner, who died from police violence in Oklahoma City in 2007.
Raheem just launched in Oakland after a pilot program in San Francisco that accumulated twice as much data on police interactions in three months as the city normally collects in a year.
What's next: Raheem is looking to expand its use of technology to better inform and protect people in real time during their interactions with police, in addition to documenting what happens. 
The Center for Policing Equity is now aiming to expand its work to the state level. Goff said that 21 states collect at least some data on police interactions, mostly traffic stops.
Yes, but: Nonprofits in this realm face an uphill battle. Big data is a lot easier to deploy on behalf of big companies and big governments than relatively small communities or individual citizens.
2. Mueller report renews interest in older tech
News that the Mueller report would be delivered on CD-ROMs led to a flurry of jokes and reminiscences within the tech industry.
What's happening: There were references to AOL, which was famous for bundling its CD-ROMs with everything from magazines to cereal boxes, and jokes about floppy disks, an even older storage technology.
That was followed by interest in other niche technologies, including those for scanning, uploading and parsing documents.
The initial released version of the special counsel's report wasn't machine readable.
But people quickly took the document as it came from the Justice Department and uploaded it to hosting services that automatically applied optical character recognition — making it searchable.
Former Microsoft executive Steven Sinofsky even sent the PDF to Kinko's to get his own hard copy, because, well, that's Steven.
Flashback: Last week it was hard drives in the news, as the group behind the Black Hole photograph used physical storage transported on a plane to bring back the massive amounts of telescope data needed to create the photo.
The bottom line: People not only have fond memories of older technologies, but also sometimes find new uses for it. Even the telegraph was used until very recently. (Western Union sent its last telegram in the U.S. in 2006. India continued to use telegraphs until 2013.)
That's too bad. I would like to have seen the Mueller-related telegrams.
3. Uber raises $1 billion for its self-driving car unit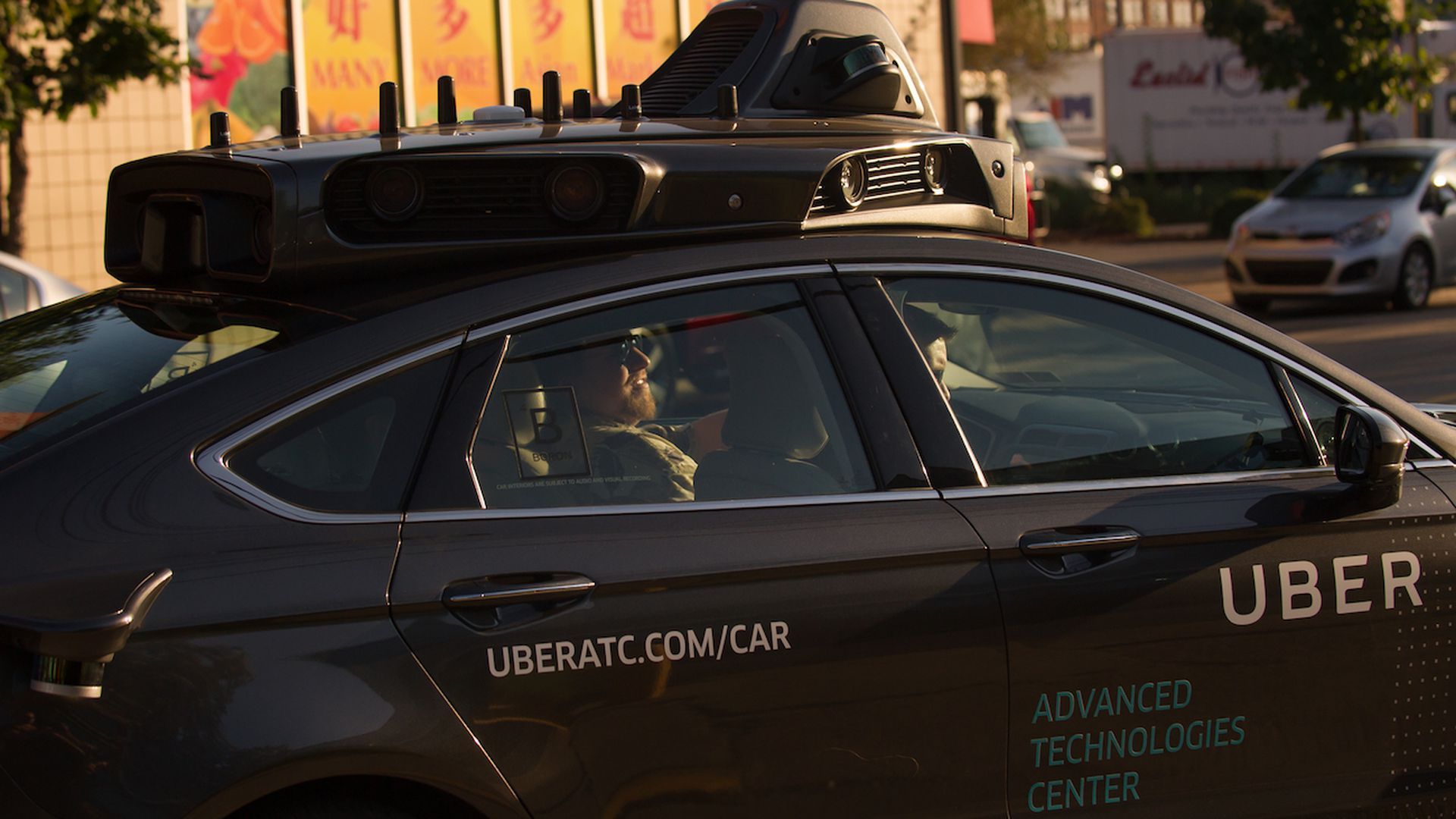 Uber on Thursday night confirmed that it has raised $1 billion for its autonomous driving unit at a post-money valuation of $7.25 billion, Axios' Kia Kokalitcheva reports.
Why it matters: Uber is preparing to go public next month, and this deal could soothe some investor concerns about the self-driving project's high R&D costs.
Existing Uber shareholders SoftBank Vision Fund and Toyota were joined by Japanese auto parts maker Denso.
Toyota and Denso will invest a combined $667 million, with Softbank putting in the rest.
The self-driving unit will form an 8-person board of directors that will be comprised of 6 Uber-appointed members, one from SoftBank, and one from Toyota. Its employees will continue to be compensated with Uber stock.
Toyota also is committing up to an additional $300 million over the next 3 years to deploy autonomous vehicles on Uber's network by 2021. SoftBank last year made a similar investment in General Motors' self-driving car unit, Cruise.
Go deeper: Uber files for its long-awaited IPO
4. IBM hosts hackathon to rebuild Notre Dame
IBM said Thursday it will host a "Code for Notre Dame" hackathon in hopes of seeing if the tech industry can help with the rebuilding effort for the fire-ravaged French landmark.
The May hackathon will take place in France in partnership with the government and local universities, and comes on top of a 1 million euro donation from IBM.
Why it matters: Cash is pouring in from lots of corners, but this could also lead to some novel ideas or approaches to rebuilding.
5. In memoriam: Lyra McKee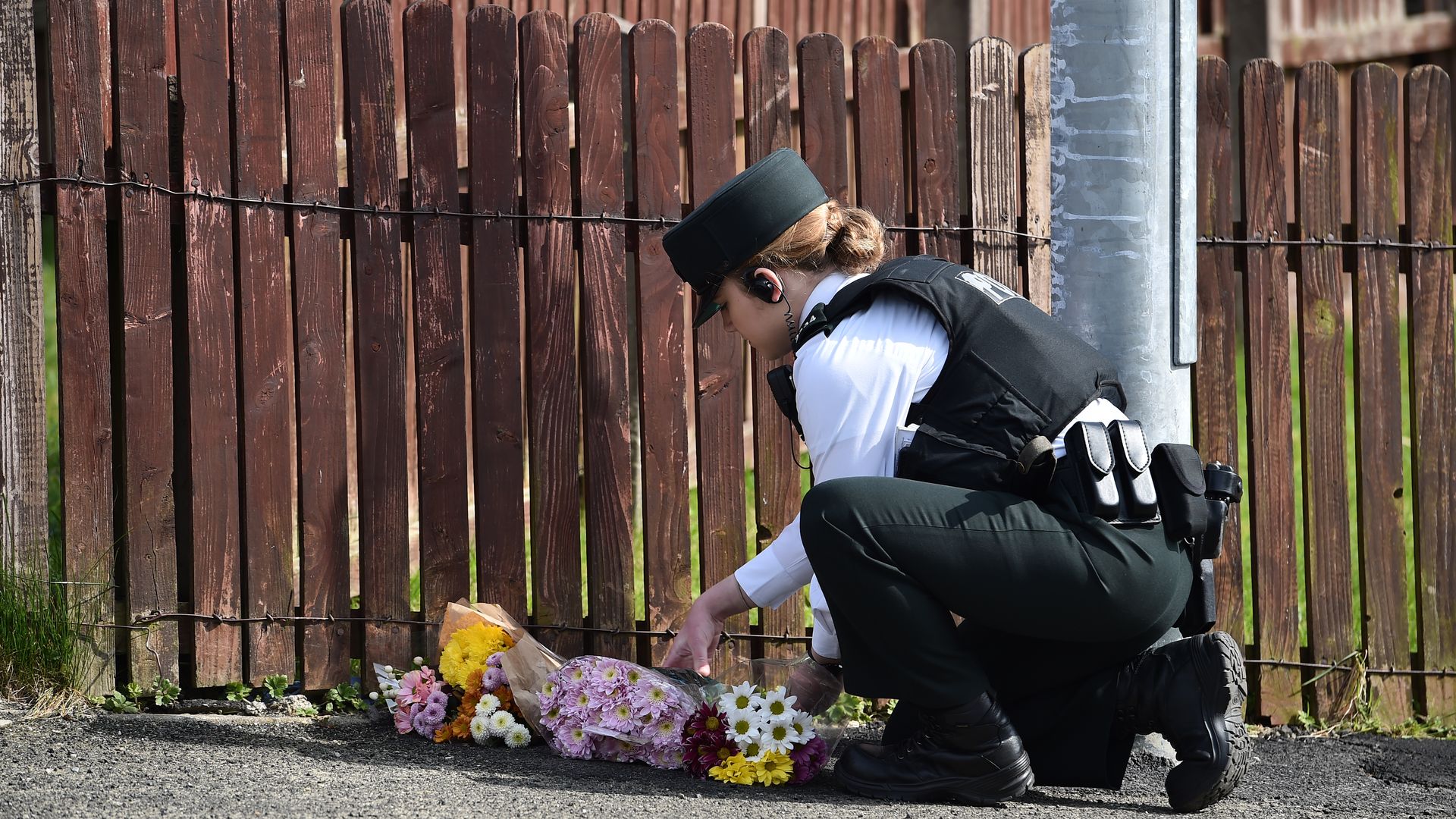 She was young, fearless and brilliant. Lyra McKee was a journalist who brought her whole being into everything she did, including her work. Yesterday, she was killed in Derry, Northern Island while covering a riot in what police are calling a terrorist attack.
McKee, 29, was an editor at Techmeme sister site Mediagazer and an up-and-coming investigative journalist working on a book due out next year. She was a proud member of the LGBTQ community and an even prouder aunt.
6. Take Note
On Tap
TED wraps up in Vancouver.
ICYMI