Axios Login
January 16, 2020
Hi there. As you read this, I am hopefully making my way from Washington to Munich for this weekend's DLD conference, where I am moderating several sessions.
Today's Login is 1,130 words, a 4-minute read.
1 big thing: BlackBerry is still here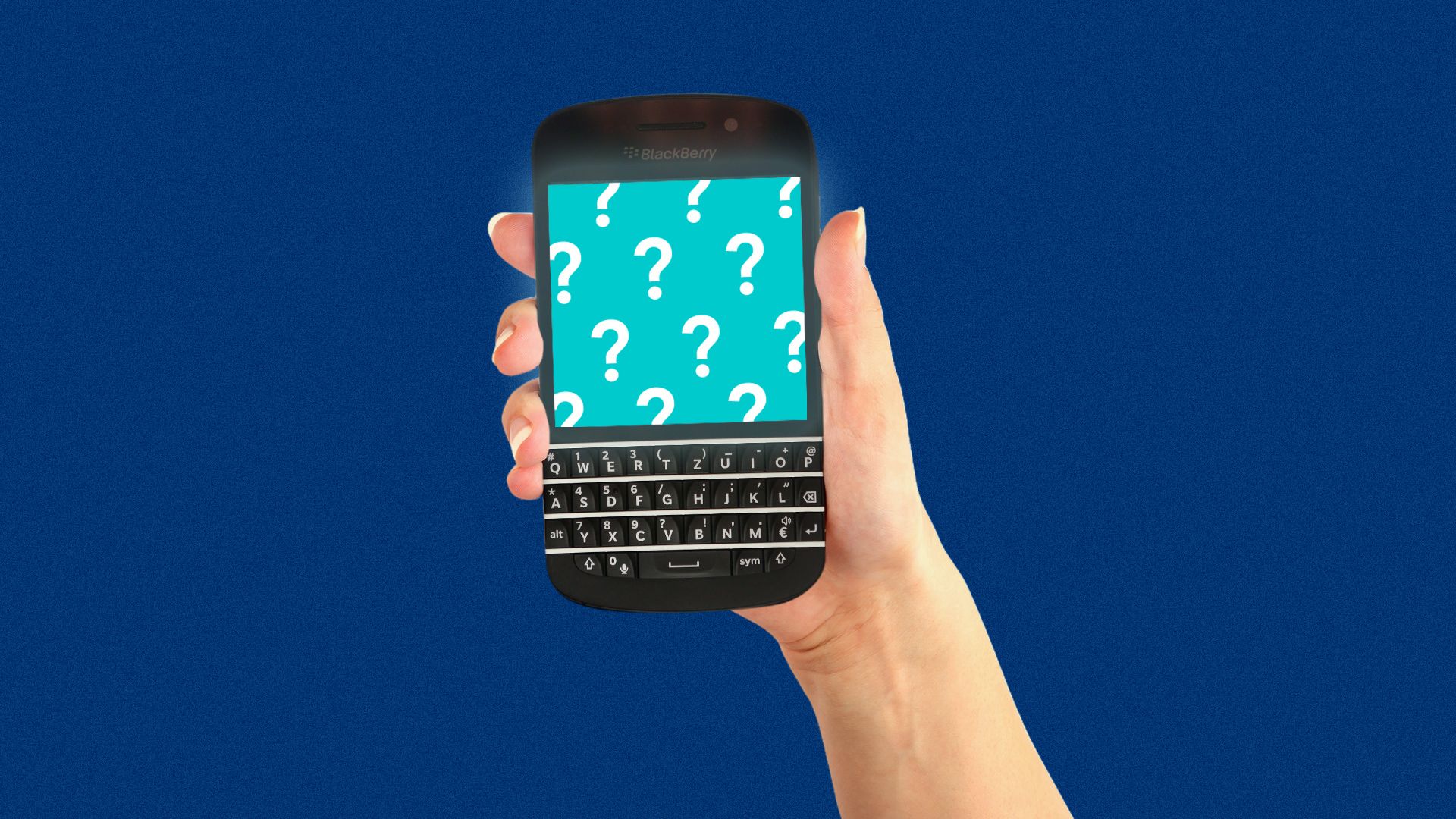 John Chen may be the CEO of BlackBerry, but even he has to sometimes remind people the company is still in business.
Why it matters: BlackBerry no longer manufactures phones, but it makes more than $1 billion in revenue per year selling things like security software, an operating system widely used in cars and patent licenses.
Quick recap: BlackBerry bought embedded operating system QNX in 2010, exited the smartphone business in 2016 and started letting Chinese phone maker TCL sell BlackBerry-branded phones. Since then, it has been a software-only company.
By the numbers:
BlackBerry gets about $600 million from its so-called platform business, which includes the company's security and enterprise device management software efforts.
The app side of things, which includes QNX, generates around $400 million per year.
Licensing its portfolio of more than 38,000 patent families earns BlackBerry around $200 million–$250 million per year.
In an interview at CES last week, Chen talked about the company, its remaining businesses and why he thinks BlackBerry needs to be more aggressive.
The company is generating positive cash flow and eking out a small profit, but the naturally impatient Chen wants it to do better.
"We really do need to execute," Chen told Axios. "We could definitely do better."
Between the lines: Getting a bigger place in the car is a key priority for BlackBerry. The company's QNX operating system has been used primarily for in-car infotainment systems, but that is rapidly declining in value and now amounts to only $2–$5 per car.
But software for cars overall is a growth business as cars move toward autonomy and add features like automatic braking, parking and lane detection. Those types of systems can produced in the $10–$20 in software revenue per car.
"A car is going to end up with 100 million lines of code," Chen said. "It's amazing. That's much bigger than the lines of code in an F-14 fighter."
Yes, but: Getting automakers to adopt new technology is tough work and often takes years, Chen said.
2. Amazon survey finds small firms love its platform
According to an Amazon-commissioned survey out Thursday, small businesses see revenue growth from selling on the platform and don't rely on Amazon alone for their online sales, Axios' Margaret Harding McGill reports.
Why it matters: The survey results offer a touch of counter-programming for Amazon as it girds itself for criticism of its market power at a House antitrust subcommittee hearing Friday. That session features a small business that has publicly complained about the online retail giant's tactics.
The details: The survey by International Data Corp. questioned 350 small and medium-sized businesses about their online sales strategy. Some key findings:
81% of the firms selling on Amazon use more than one digital sales channel.
Amazon sellers make 54% of their revenue from offline sales.
10% view Amazon as a competitor, while 90% consider Amazon an online sales channel, technology partner or business enabler.
Firms selling on Amazon are 2.5 times more likely to have seen revenue growth of 25% or more in the last year than those who did not sell on Amazon.
What they're saying: Shari Lava, a research director at IDC, said Amazon wanted to learn more about how small businesses are thinking about the company amid the broader techlash.
"There's this narrative that small businesses and sellers don't have alternatives, and what this research reveals is they are taking advantage of multiple channels online, and offline still plays a very significant role," Amazon spokesperson Joel Sider said. "The world of retail is very big and broad."
What's next: At the House hearing Friday, David Barnett, founder of the phone grips company PopSockets, will air his frustrations with Amazon to lawmakers who have been probing the tech industry for potential anti-competitive behavior.
3. Apple buys Seattle AI startup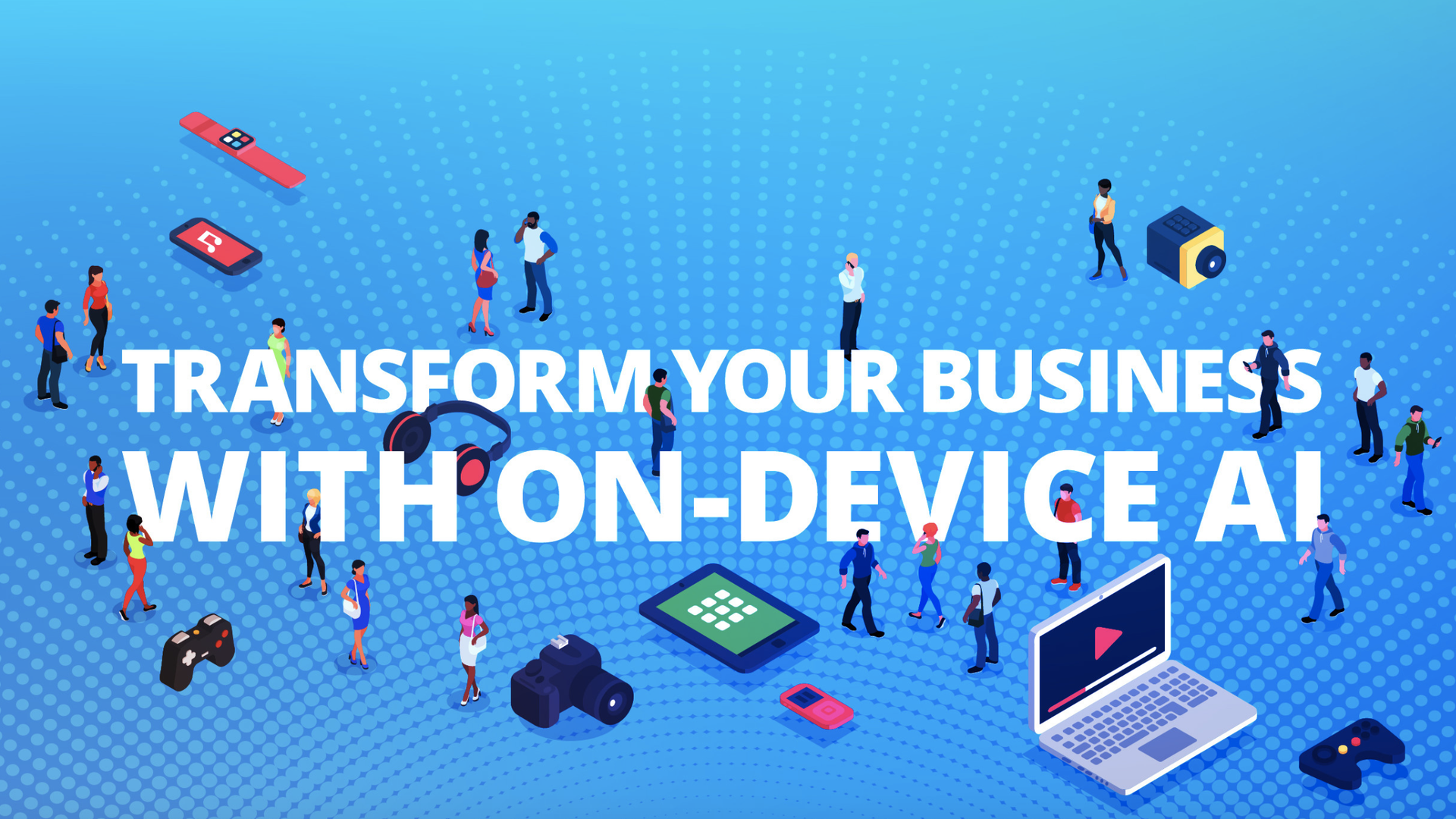 Apple has purchased Xnor.ai, a Seattle-based startup that specializes in putting artificial intelligence on devices rather than running programs "in the cloud" on centralized servers.
Why it matters: Doing AI work on devices is a key trend, especially for Apple, as it makes it easier to offer privacy protections. Apple, for example, does all of its automated tagging and categorization of photos on its devices.
What they're saying: "Apple buys smaller technology companies from time to time and we generally do not discuss our purpose or plans," the company told Axios, offering the telltale statement it gives when it makes an acquisition.
Seattle-area tech site GeekWire first reported the deal earlier Wednesday, pegging the purchase price at $200 million.
One casualty of the acquisition appears to be the loss of a "people detection" feature in Wyze security cameras that had been licensed from Xnor.
A firmware update is disabling the feature from existing cameras, though the company is pledging to add a homegrown replacement.
Meanwhile: AI2 Incubator, which helped launch Xnor.ai, is announcing today it has raised a $10 million fund from investors including Madrona Venture Group, Sequoia, Kleiner Perkins and Two Sigma Ventures, along with a number of highly successful entrepreneurs and executives.
"We think every important company in the next decade or more will use AI for significant competitive advantages," AI2 managing director Bryan Hale told Axios.
Xnor spun out of the AI2 Incubator in 2017. It was the second spin-out from AI2's startup incubator, following Kitt.ai, which was acquired by the Chinese search engine Baidu in 2017 for an undisclosed sum.
The big picture: The new fund and successful exits of AI2 companies is also a boost for the Seattle-area tech scene, which has long been dominated by just two big players — Microsoft and Amazon.
"Seattle is booming," Hale said. "The region now has a critical mass of technical and operational talent, capital, and educational institutions that has created a meaningful startup ecosystem."
4. Ex-Google engineer launches personal finance app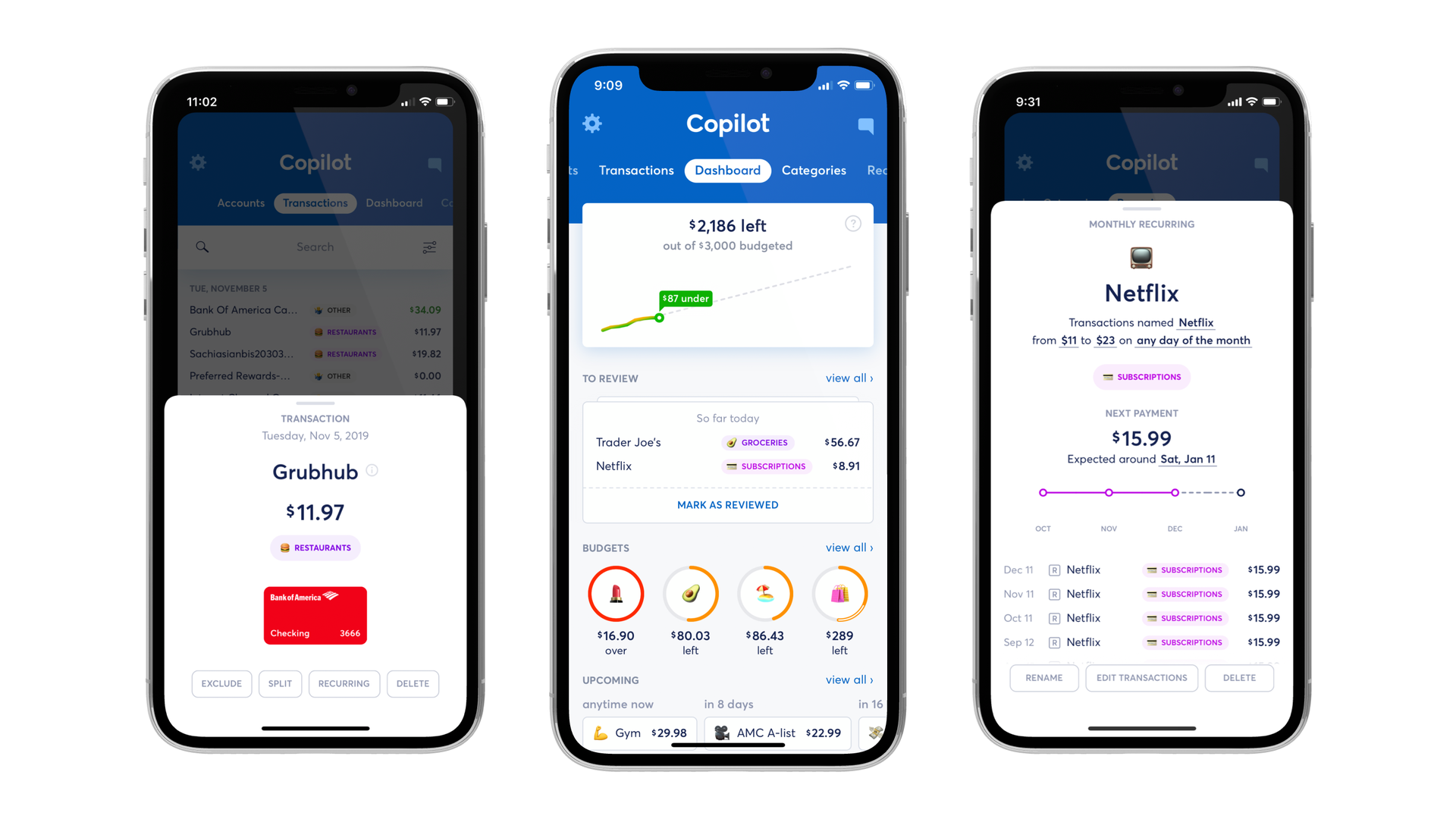 Onetime Google engineer Andrés Ugarte has a new mission: helping people more easily track their finances. On Thursday, he launched Copilot, an iPhone app that tries to do just that.
Why it matters: There have been all kinds of efforts in this space, from Quicken to Mint. But frequently, users who set out to monitor their spending don't stick with it.
What they're saying: "People end up giving up on personal finance services because they require constant user input to ensure data is correctly categorized," Ugarte explained to Axios.
"Our approach is different because we've built a powerful system that learns from your input, and also gets smarter collectively as more people use the service. Our goal is to automate as much as possible, and to crowdsource data to improve our categorization engine, while always keeping you in the driver seat."
Details: Copilot is available now for $2.99 per month (initial launch price), with a one-month free trial.
5. Take Note
On Tap
Microsoft unveils its carbon-reduction plan at 9am PT.
Trading Places
Afterpay named former Fanatics executive David Katz as its new chief product officer.
ICYMI