Hello one last time from Munich. I'm headed back to San Francisco later today. So long to being 6 hours ahead of things.
https://www.axios.com/newsletters/axios-login-62a3bf25-7271-494a-9788-b11cbb51f980.html?chunk=0#story0
The politics behind Amazon's HQ2 search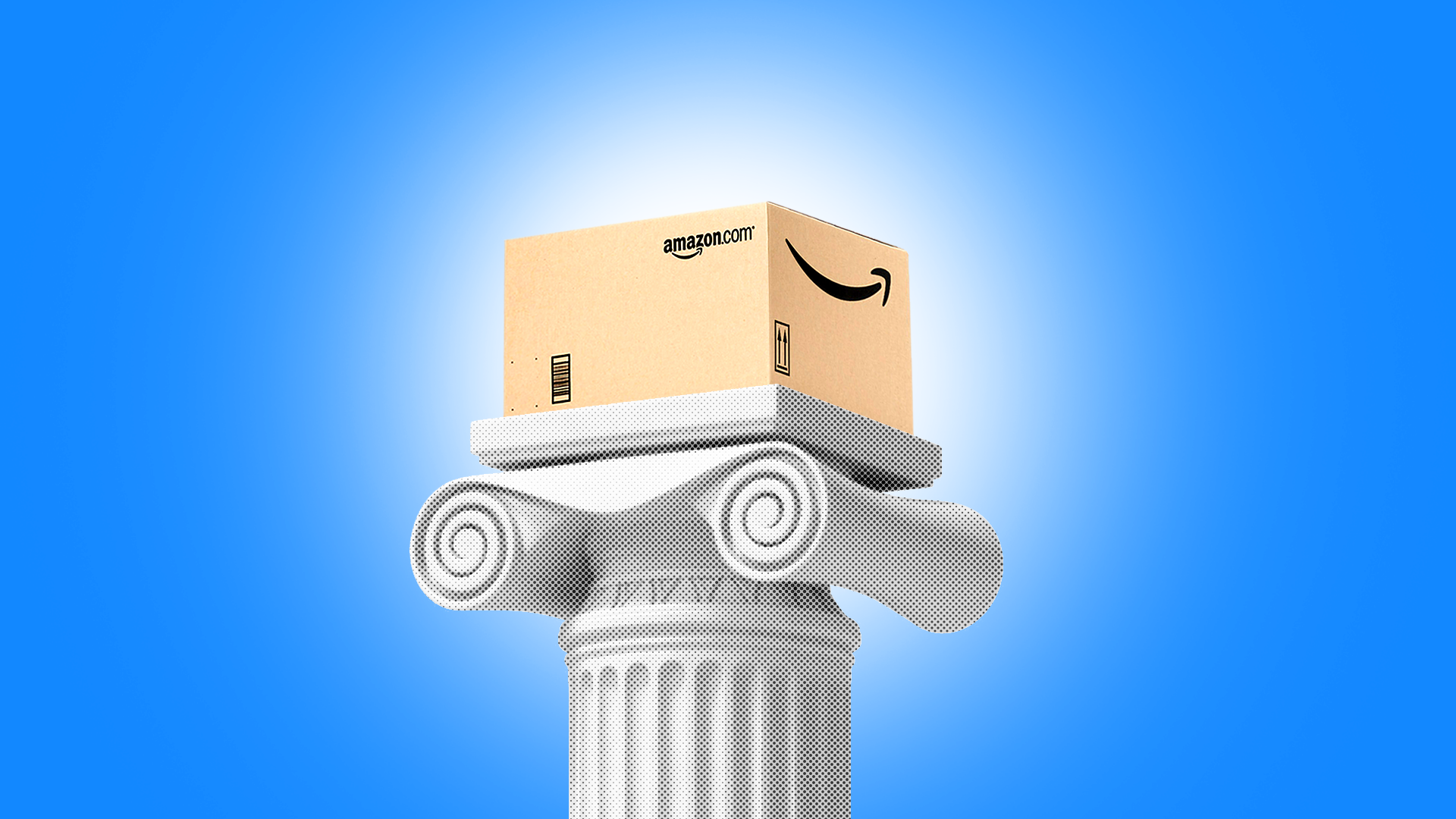 Elected officials across the country have spent the past three months falling all over themselves to show Amazon just how much their cities love the e-commerce giant and would do just about anything to house its new headquarters.
Bottom line: The real winner is Amazon, which has created a feedback loop of positive press and fawning politicians just as the company increasingly needs both.
Big picture: Amazon, the world's largest Internet company by revenue and the fourth-largest company by market cap, is reshaping everything from industries to main streets to homes. But this omnipotence also has put Amazon in the bullseye of a burgeoning "tech-lash," alongside gilded peers like Facebook, Google and Apple.
Lots of critics: While it's hard to call the HQ2 effort anything other than a success for Amazon, it's drawn some rebuke, and not just from Saturday Night Live. NYU Professor Scott Galloway called it a "shitshow" and "the most egregious example of our perversion as a society," saying governments have basically "decided to turn over their civic responsibilities and taxation authority."
A new model: Others are sure to follow Amazon's move, although Apple is explicitly not using the approach for its new campus, instead choosing to pick a site itself without an open bidding war.
Go deeper: Axios' Kim Hart and Dan Primack have more here on Amazon's HQ2 sweepstakes, which got 238 cities in North America to pit themselves against one another.
https://www.axios.com/newsletters/axios-login-62a3bf25-7271-494a-9788-b11cbb51f980.html?chunk=1#story1
EU fines Qualcomm more than $1 billion
The European Commission on Wednesday said it was fining Qualcomm 997 million Euros ($1.23 billion) for abusing its dominance in the market for LTE chips.
Why it matters: This adds to Qualcomm's headaches. The company has already faced fines in China and inquiries in the U.S., is in a bitter dispute with Apple (one of its biggest customers) and is fighting a hostile takeover bid from rival Broadcom.
What the EU is saying, per competition chief Margrethe Vestager:
"Qualcomm illegally shut out rivals from the market for LTE baseband chipsets for over five years, thereby cementing its market dominance. Qualcomm paid billions of US Dollars to a key customer, Apple, so that it would not buy from rivals."
"These payments were not just reductions in price – they were made on the condition that Apple would exclusively use Qualcomm's baseband chipsets in all its iPhones and iPads. This meant that no rival could effectively challenge Qualcomm in this market, no matter how good their products were."
Qualcomm says it plans to appeal.
"We are confident this agreement did not violate EU competition rules or adversely affect market competition or European consumers," general counsel Don Rosenberg said in a statement.
https://www.axios.com/newsletters/axios-login-62a3bf25-7271-494a-9788-b11cbb51f980.html?chunk=2#story2
AT&T: Net neutrality OK, but rules should apply to Facebook, Google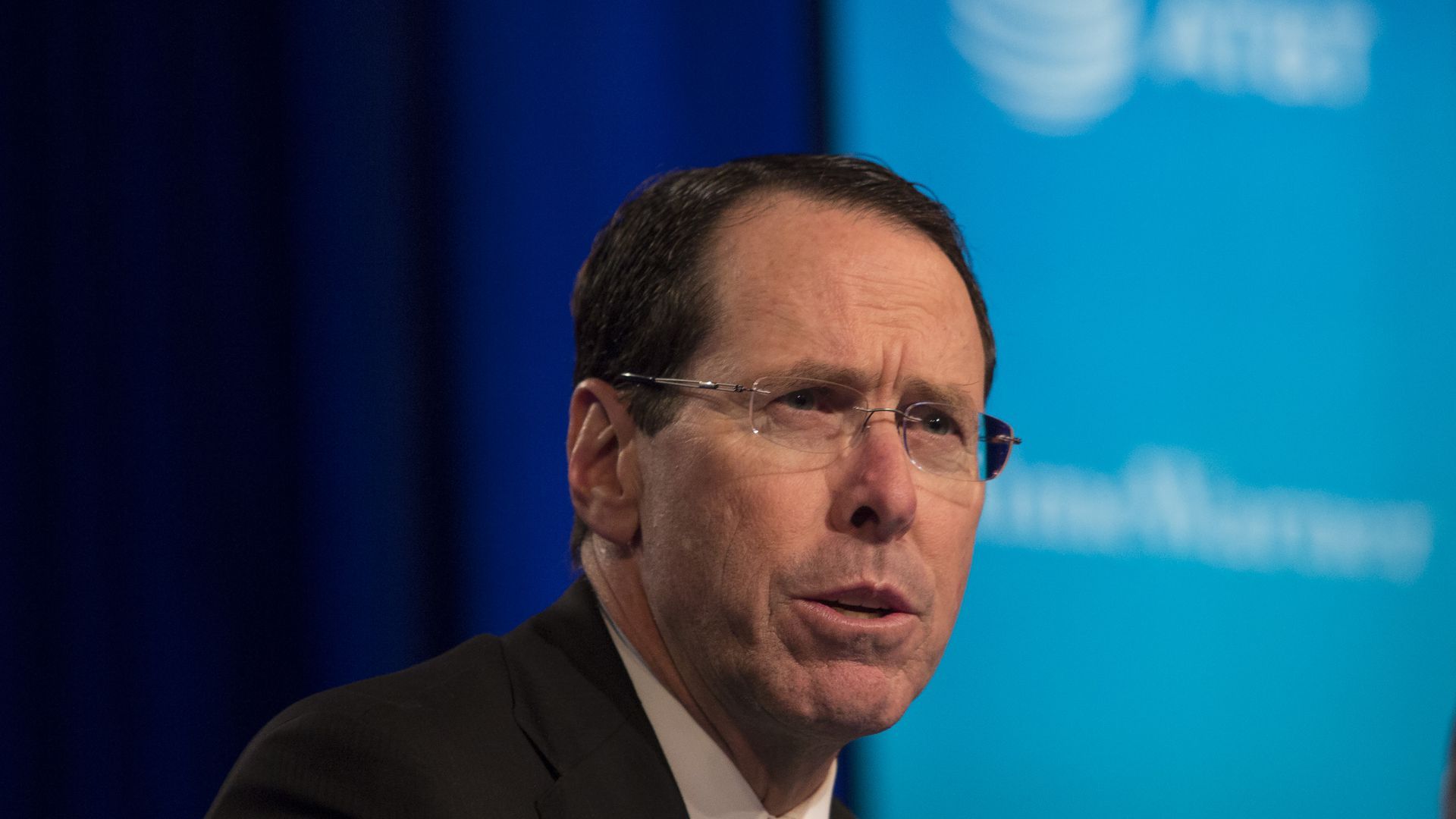 AT&T is the latest internet service provider to pledge its interest in living by the basics of net neutrality and to call on Congress to pass legislation enshrining such protections.
David McCabe reports the company is taking out an ad in the New York Times, The Washington Post and other national outlets this morning (and various online sites as well.)
My thought bubble: There are a bunch of pieces of net neutrality that internet service providers can totally live with and have publicly committed to, along with a few things they would rather not see enshrined in law.
In any case, calling on Congress to do something doesn't seem too risky at the moment since legislators can't even keep the doors open for business. I could call on Congress to pass a law requiring me to write Login three times a day with little risk of such legislation actually passing.
Bonus: Internet service providers now see net neutrality law as a way to make the big internet platform players play by some of the same rules.
Go deeper: David has more on the ad campaign here.
https://www.axios.com/newsletters/axios-login-62a3bf25-7271-494a-9788-b11cbb51f980.html?chunk=3#story3
Facebook has just two questions about what media people trust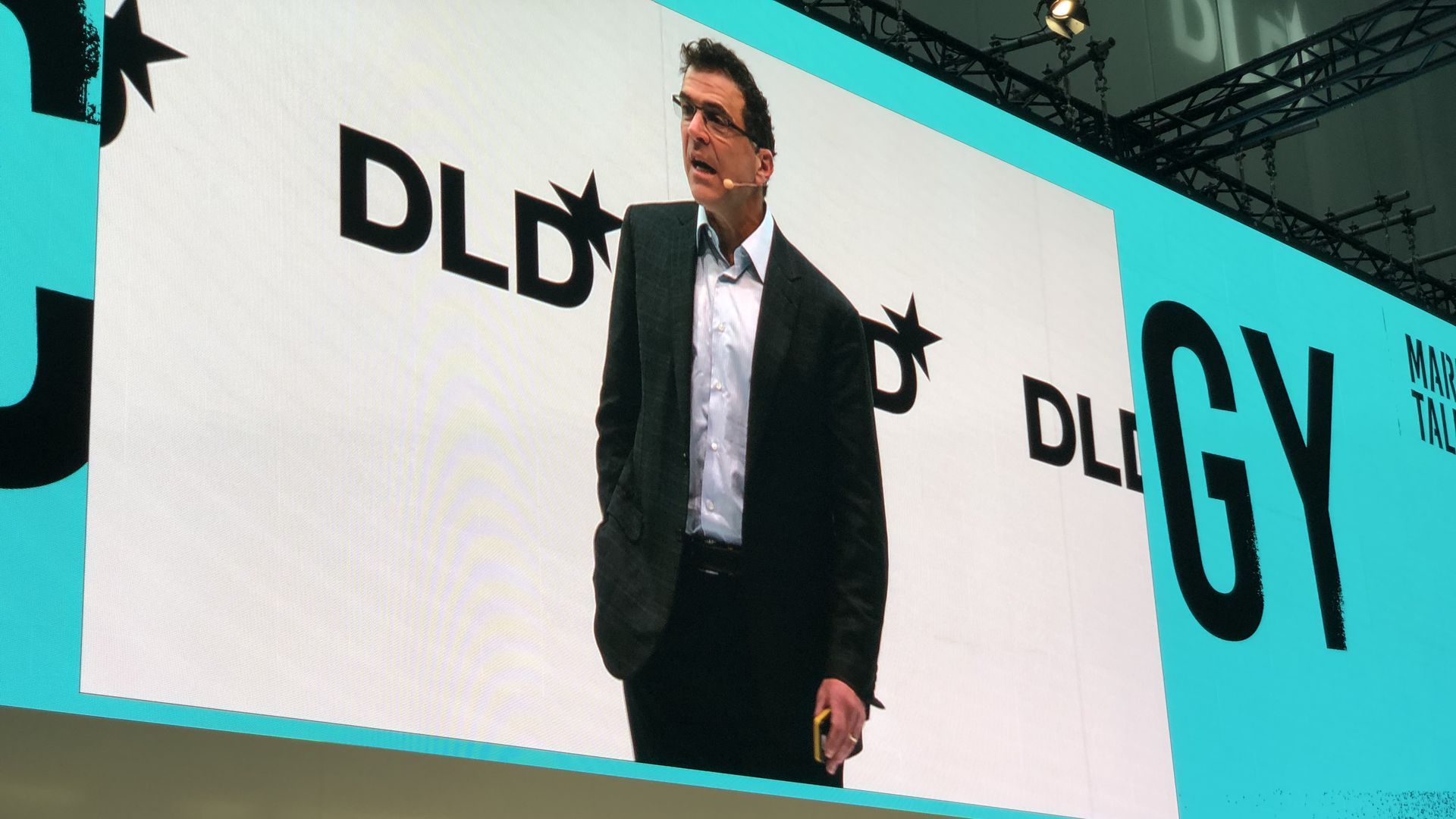 Facebook has pledged to improve the quality of news you read on its service by asking users to evaluate which outlets they find credible. If early indications are accurate, the company is using a shockingly simple query.
The survey, at least in its current form, asks just two questions, per BuzzFeed: "Do you recognize the following website," and "How much do you trust each of these domains?"
Facebook's Elliot Schrage defended the notion of a survey at DLD, responding to my query by saying this approach is better than the alternatives: Facebook itself deciding, or relying on a third party.
In a polarized world, Schrage said that turning things over to any third party simply "[i]nvites criticism who that body of experts is."
My thought bubble: Won't a survey this skimpy just produce results reinforcing how divided we are over what constitutes trustworthy media?
https://www.axios.com/newsletters/axios-login-62a3bf25-7271-494a-9788-b11cbb51f980.html?chunk=4#story4
Take Note
On Tap
Trading Places
Facebook chief marketing officer Gary Briggs is retiring after more than four years on the job, he posted on Facebook. Separately, Yann LeCun, an artificial intelligence pioneer Facebook hired in 2013 to run its AI research unit, is being moved to a new role.
Twitter COO Anthony Noto is indeed leaving to become CEO of online lender SoFi.
Uber has hired Bo Young Lee as its first chief diversity and inclusion officer.
ICYMI
https://www.axios.com/newsletters/axios-login-62a3bf25-7271-494a-9788-b11cbb51f980.html?chunk=5#story5