We're not just about newsletters and the stream at Axios. We also do kick-ass events, and we have one coming up. Mike Allen will be leading a May 2 discussion on the impact of public and private sector collaboration in D.C. Speakers include IBM Research VP Bob Sutor, UN Foundation CEO Kathy Calvin and RRE Ventures managing partner Jim Robinson. You can sign up to attend here.
IBM gets patent for how two drones can hand off a package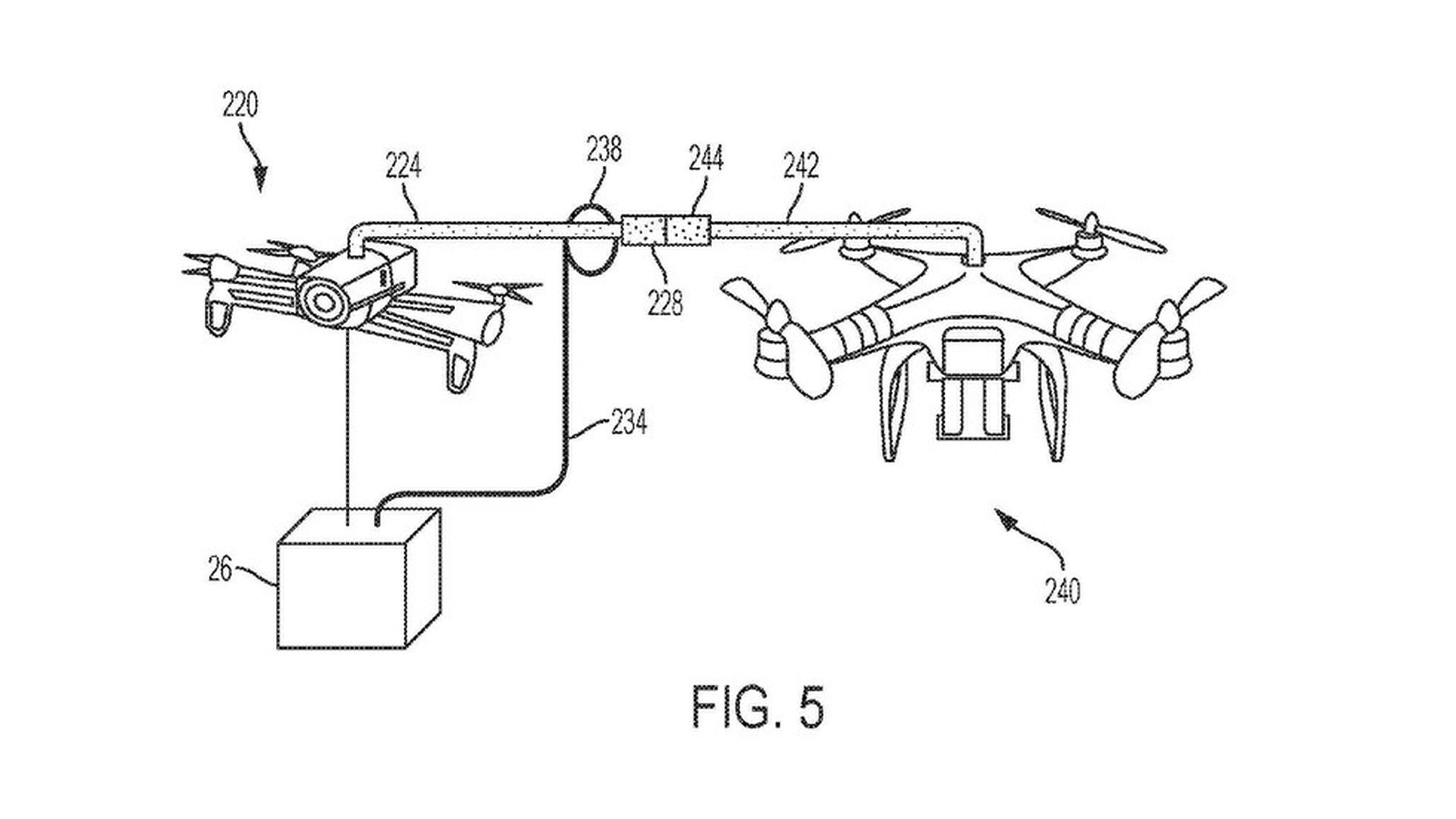 Sending a package by drone is so yesterday. The new thing, at least according to a newly granted IBM patent, is handing off a package from one drone to another. The technique could extend the range of drone package delivery, or allow your drone to meet the shipper's drone mid-air for an exchange.
"Our inventors are always looking for new problems to solve," IBM Master Inventor Sarbajit Rakshit told Axios. "The system we patented could act as a faster and more efficient delivery system as drones mature."
Why it matters: Drones, and especially drone-based delivery, is a hotly competitive area with UPS, Amazon, and others experimenting to see what's possible. While IBM isn't likely to start making its own drones, the future of helping businesses transform themselves — IBM's bread and butter — involves embracing such technologies.
What Levie fears most about Trump's policies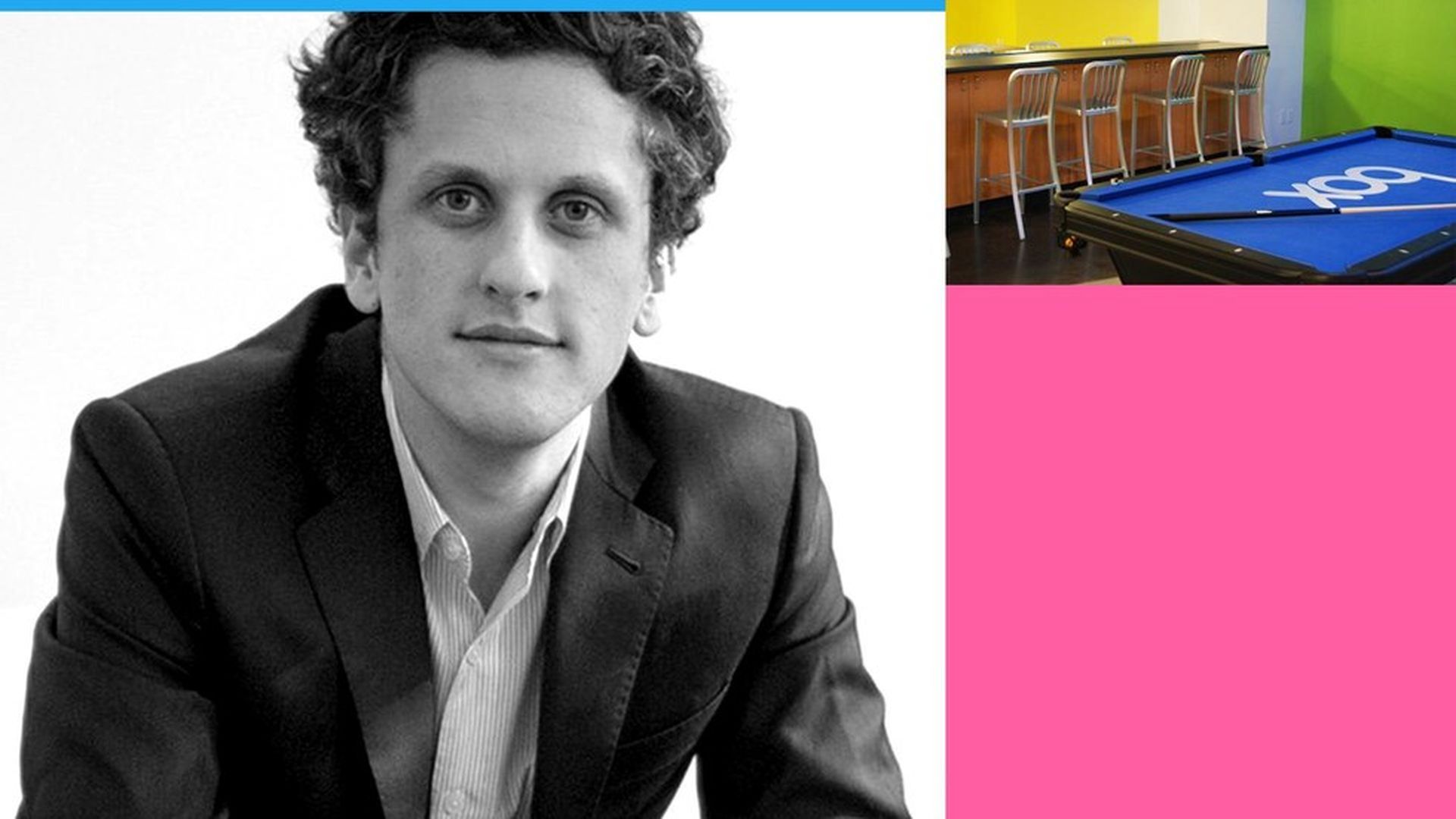 Box CEO Aaron Levie has been an outspoken critic of President Donald Trump's immigration policies. While Levie says he supports making the H-1B visa system more fair and requiring certain qualifications, he's concerned that restricting the number of H-1Bs will significantly impact U.S. innovation. When asked about his biggest fear in the current political environment, he said:
"We're taking it for granted that we're such a great environment, that people want to come here .... The moment that goes away, we don't win in tech anymore. We don't have the volume of talent that other countries do, so if you're not the best place for immigrants then you don't win in the digital economy. That's the really scary thing."
Kim and Alayna sat down with Levie in D.C. yesterday — read more excerpts from their conversation here.
Microsoft's Altoff: Machine learning is everywhere
Microsoft sees machine learning changing not only the future of work, but also the way it interacts with its customers, for example shipping giant Maersk. Here's what executive VP Judson Althoff told Axios' Chris Matthews.
"Classically our relationship with any enterprise company would have been measured by the total number of PCs and servers they have—the original mission of Microsoft was to put a PC on every desktop. Today it is very different. We now collaborate with a company like Maersk on their future business model, how they better engage with their customers, empower their employees, and how we help them transform their products, like enabling them to provide their customers with information about their orders and offer previously unavailable delivery guarantees."
The full interview is here.
Charting it: Instagram's growth from 1 million to 7 million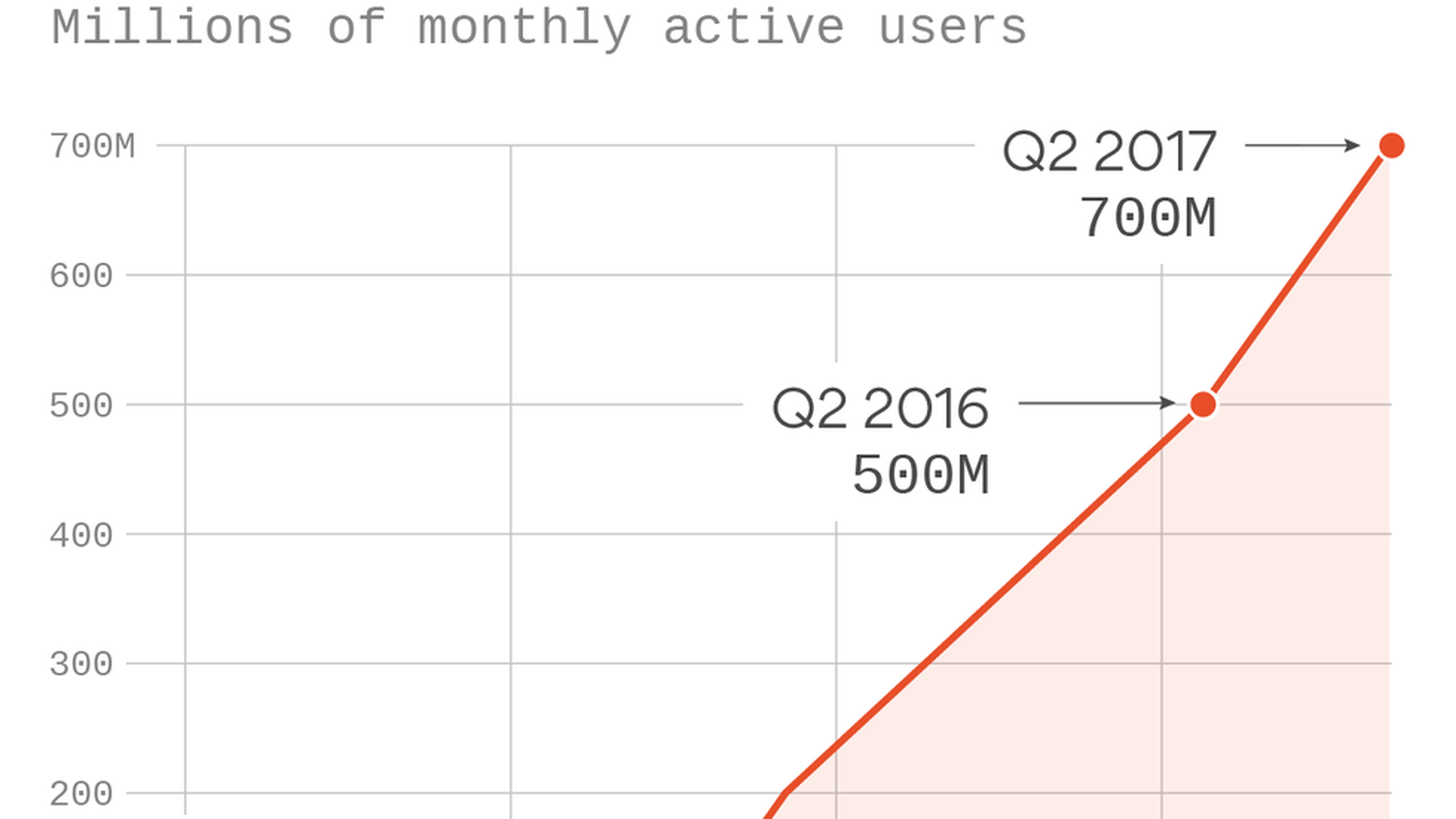 Take Note
On Tap: A ton of earnings reports are due out after market close Thursday including Google, Intel and Microsoft. Later this morning, Acer is having a big product launch in New York, where they will be introducing a bunch of new gear, including Windows mixed reality devices, gaming products, notebooks, desktops and other products.
Trading Places: Y Combinator COO Qasar Younis is leaving after two years at the incubator. ... Chris Sacca announced his plans to retire from both Shark Tank and his venture capital work.
ICYMI: Steven Levy has an interview with Jack Dorsey talking about Twitter's future, Trump and online harassment. ... Samsung reported overall earnings increased but revenue and profits from its computer and mobile phone unit fell in the first quarter. ... Amazon's new camera-equipped Alexa device, Echo Look, can look at what you are wearing and suggest other things you can buy. Sara Fischer looks at ESPN and the cable TV crisis.
After you Login
Since everyone on Facebook is doing this, here are 10 concerts I have been to (only one is a lie):
Indigo Girls
Melissa Etheridge
Toad The Wet Sprocket
Jars of Clay
R.E.M.
The Beach Boys
Ugly Kid Joe
Ani DiFranco
Billy Joel & Elton John
Bon Jovi
Send your guess on which is a lie to me by replying. The first one to get it right will get a mention in Friday's Login.