Situational awareness: House Speaker Paul Ryan is retiring after this term. Axios' Jonathan Swan scooped this morning that Ryan had been telling confidants about his decision.
And, I'm in Vancouver, but like many at TED, I'm keeping an eye on both the political upheaval and the Facebook show in Washington.
https://www.axios.com/newsletters/axios-login-550316e8-3686-4d9b-8213-a54e91379d47.html?chunk=0#story0
Zuckerberg talked for hours, but revealed little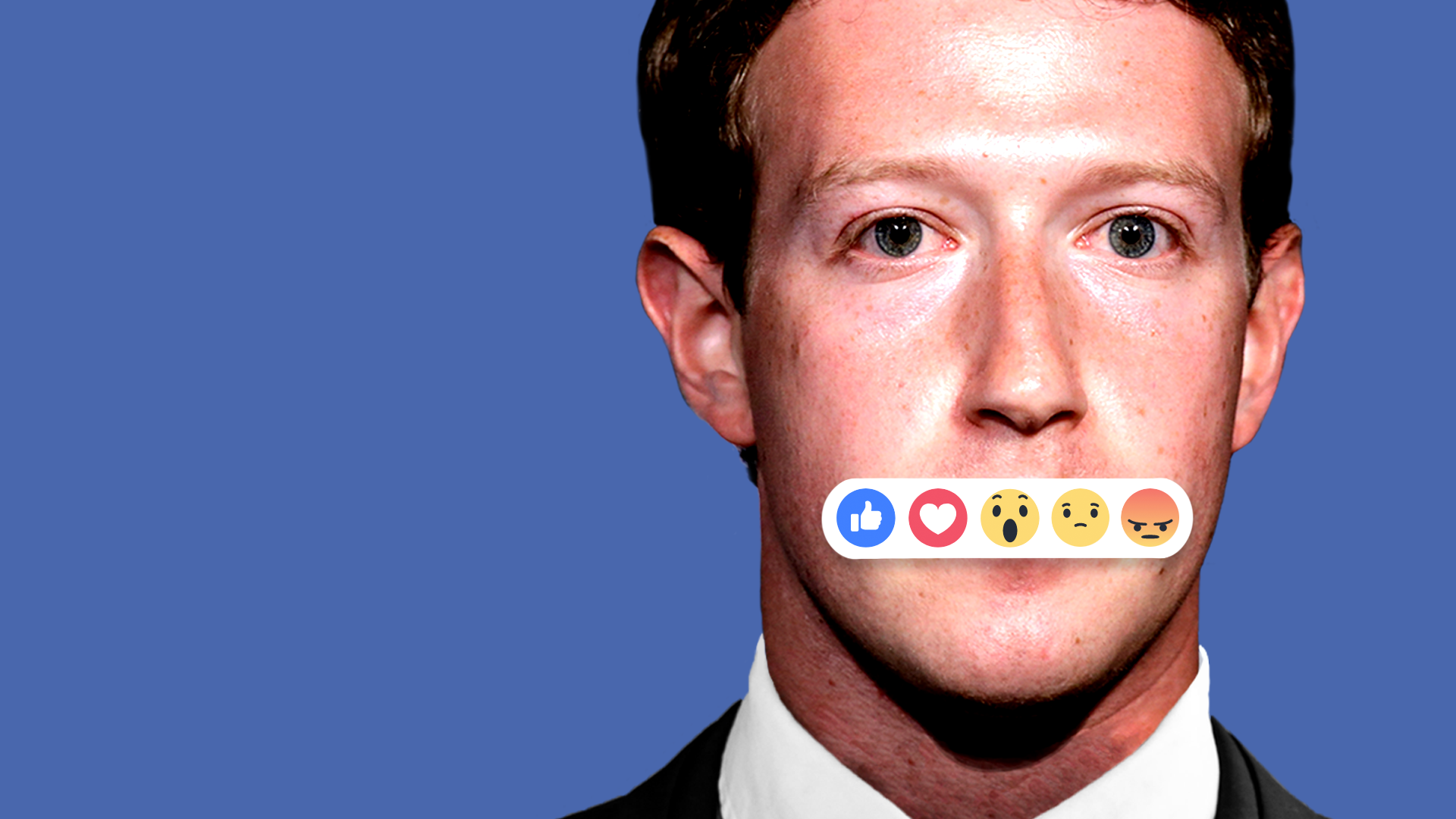 Despite the fact it went on for 5 hours on Tuesday, Facebook CEO Mark Zuckerberg's Senate testimony included few revelations. And he often had to explain the mechanics of Facebook's platform in answering lawmakers' questions — so there was plenty of ground that Zuckerberg was able to avoid.
Our take: At least so far, Zuckerberg seems to have outwitted lawmakers. The majority of the 44 lawmakers questioning Zuckerberg in the joint Senate hearing were not well versed in the workings of Facebook or how data is shared between platforms, developers and advertisers.
The questions generally focused on what Facebook was capable of doing, allowing Zuckerberg to stay in a safe zone of providing the basics.
Perhaps Zuckerberg's biggest misstep of the day came when he left his notes out during a break, providing a glimpse of his key talking points.
Key moment: When Sen. Dick Durbin asked if Zuckerberg would be comfortable sharing publicly what hotel he stayed at the prior night or with whom he sent private messages. Zuckerberg said he wouldn't want to answer either of those things publicly. Durbin said that was kind of the whole point.
Go deeper: Axios' Kim Hart and David McCabe have more here, including some questions the company has yet to clearly answer. Of note:
Other takes, via Twitter:
Axios' Dan Primack: "There is some hypocrisy in criticizing FB for not catching everything on its platform by a group of U.S. Senators who admit to not reading giant spending bills before voting on them."
The Verge's Casey Newton: "My basic feeling about this hearing is that I've been asked harder questions on first dates."
https://www.axios.com/newsletters/axios-login-550316e8-3686-4d9b-8213-a54e91379d47.html?chunk=1#story1
Critics: Facebook's ad model stops self-regulation
At the TED conference in Vancouver on Tuesday, I had a chance to catch up with Tristan Harris, a leading Facebook critic. Harris said that the seeming disjointedness of the Facebook hearing reflects just how much of our society Facebook now impacts.
On Facebook's growing influence: "It actually speaks to the unprecedented level of power Facebook has," Harris said.
There are so many issues to address, from discrimination to hate speech to privacy and the integrity of elections, he pointed out. "Each of these things are influenced by one global actor," Harris said.
On Facebook's bad track record: Facebook's track record shows we can't trust the company to police itself, he said, adding:
"Their actual business interests incentivizes collecting more data over time and offering better and better tools to advertising over time to reach a larger and larger audience over time."
Of note: Harris has been one of the driving forces behind the Center for Humane Technology, which advocates a critical lens on how technology is impacting society.
Separately: VR pioneer Jaron Lanier, in a very timely TED talk, said Facebook and Google need to be paid-for services. The ad-based model has turned the companies into "social manipulation empires," he said.
https://www.axios.com/newsletters/axios-login-550316e8-3686-4d9b-8213-a54e91379d47.html?chunk=2#story2
Exclusive: Google's DeepMind hires Lila Ibrahim as first COO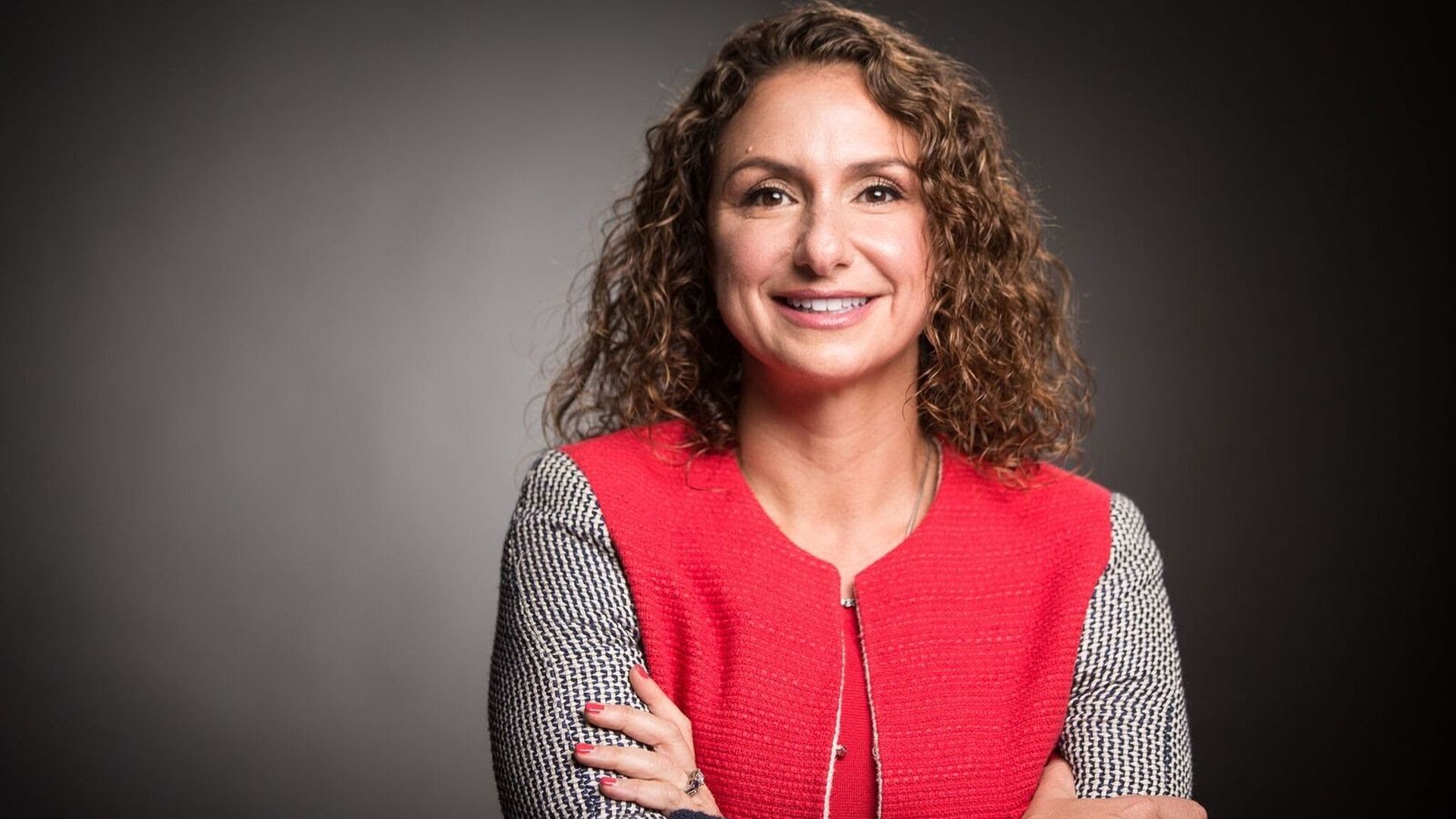 Google-owned AI company DeepMind has hired former Intel and Coursera executive Lila Ibrahim as its first chief operating officer.
Most recently Ibrahim was COO of Coursera. Before that, she was chief of staff to Kleiner Perkins' John Doerr.
Her mission: Ibrahim told Axios that she felt a calling to work at a firm that was leading in artificial intelligence and shared her values. She said:
"If we are going to figure out what solving [artificial] intelligence means, it needs to reflect the diversity of the world and do so in a way that adds value and does good."
Background: DeepMind is best known for building AlphaGo, an AI system that defeated a world champion Go player. Google acquired London-based DeepMind in 2010. The company remains based there, with offices in Edmonton, Montreal, and Mountain View in California, plus a new place in Paris.
Why it matters: There's not just one battle shaping up over AI, but many. It's not just about which country or company will lead, but also what ethical constraints will govern its development.
https://www.axios.com/newsletters/axios-login-550316e8-3686-4d9b-8213-a54e91379d47.html?chunk=3#story3
Taking a spin in a fully autonomous BMW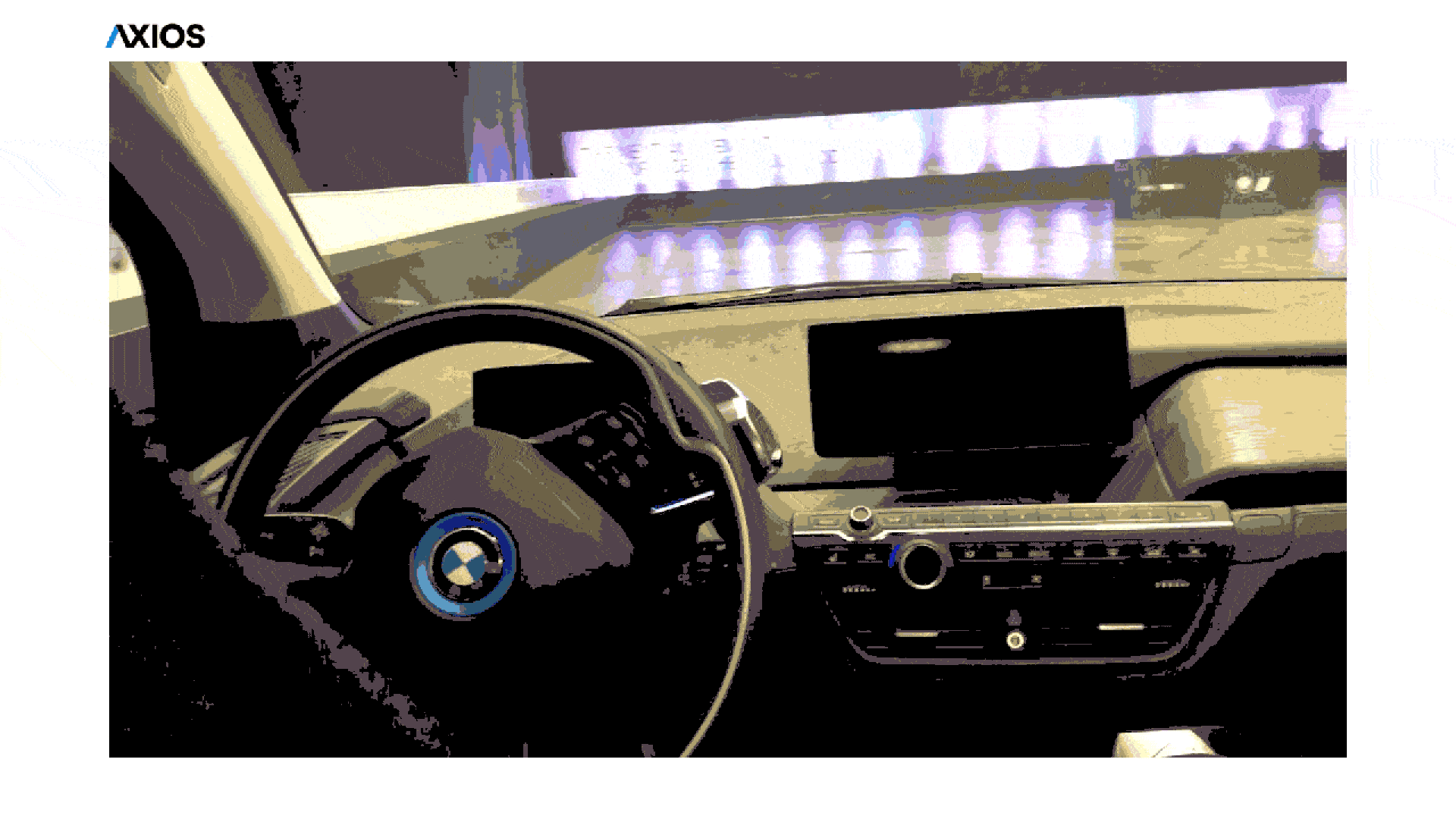 Before TED got going on Tuesday, I had a chance to take a ride in a fully-autonomous (Level 5) BMW. That means while it happened to have a steering wheel, it doesn't need one and is designed to be ridden without the need for a licensed driver.
It was just a short ride around an indoor track at the Vancouver Convention Center, but it was a comfortable, happily uneventful ride, as you can see in my video report here.
Why it matters: There are all kinds of autonomous cars, from the kinds of assistive technologies found in many production vehicles, to semi-autonomous vehicles to fully self-driving vehicles. Many believe the safest future is one in which humans aren't expected to take the wheel at any point.
https://www.axios.com/newsletters/axios-login-550316e8-3686-4d9b-8213-a54e91379d47.html?chunk=4#story4
Take Note
On Tap
Zuckerberg moves from the Senate to the House as he appears before its Energy and Commerce committee.
As Zuckerberg appears before the house, 20 tech leaders will be on Capitol Hill as part of TechNet's annual Tech Day, lobbying about high-skilled immigration, STEM education, cybersecurity and startup-friendly policies.
TED continues in Vancouver. Speakers include SpaceX COO Gwynne Shotwell, Dolby chief scientist Poppy Crum and Light co-founder Rajiv Laroia.
Trading Places
Todd Jackson. a former product manager with Dropbox and Twitter, has joined First Round Capital as a founder-in-residence
ICYMI
https://www.axios.com/newsletters/axios-login-550316e8-3686-4d9b-8213-a54e91379d47.html?chunk=5#story5