We're growing again. Codebook, Axios' cybersecurity newsletter, launches Tuesday. Twice a week, Joe Uchill will bring you the latest in cybersecurity policy and defense news. It'll be a worthy read, so sign up here. 
https://www.axios.com/newsletters/axios-login-544847dd-fe66-4e19-adc3-223670af0274.html?chunk=0#story0
Zuckerberg to finally speak on Facebook troubles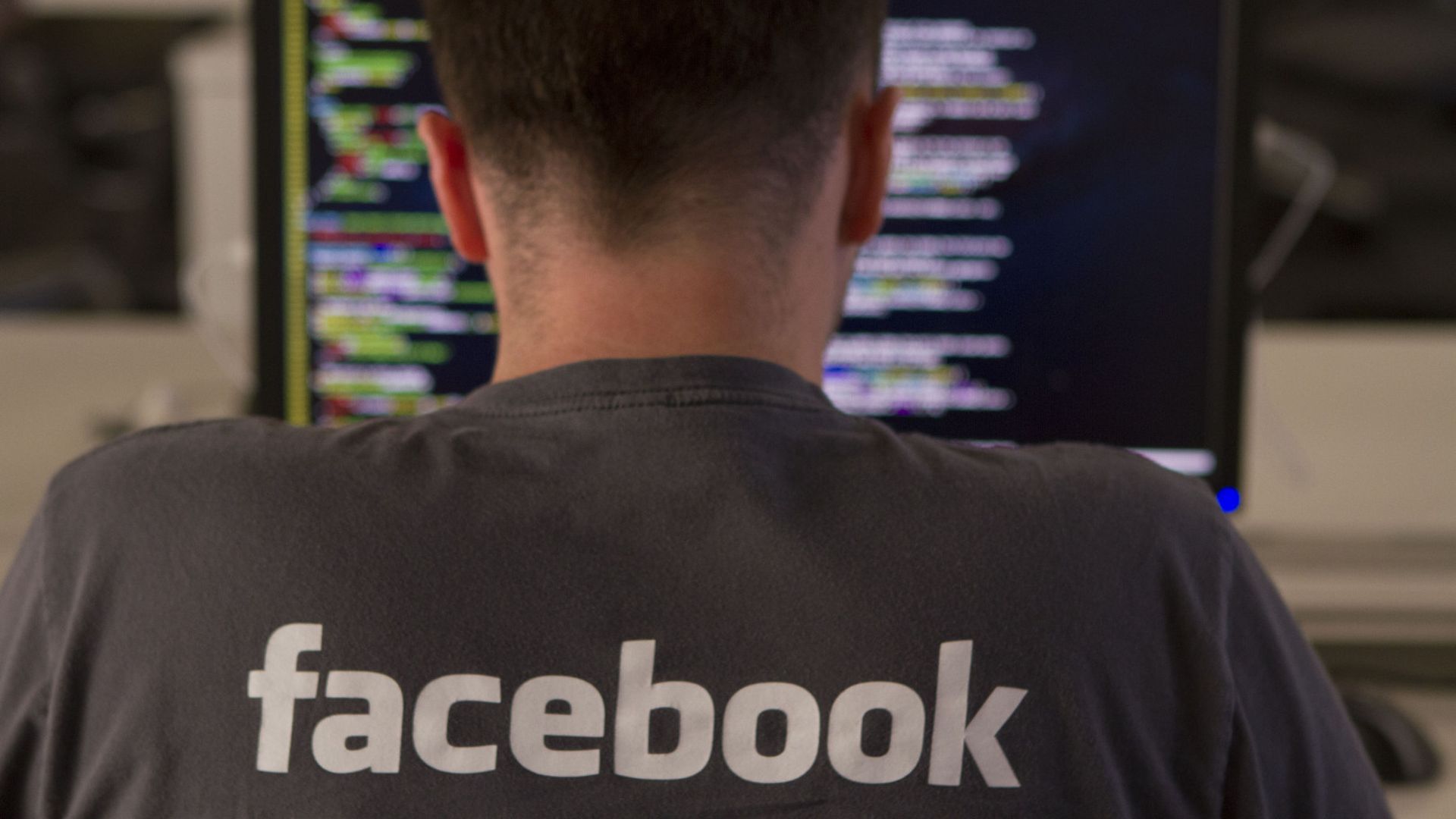 Facebook CEO Mark Zuckerberg is finally breaking his silence on the improper data use revealed last weekend that has quickly spiraled into a catastrophe for the company. Mike Allen reported this morning that Zuckerberg plans to speak in the next 24 hours. 
"It's a big deal, and he knows it," a source close to Zuckerberg said. 
 Zuckerberg was initially more focused on how to fix the problems than on what to say, Mike was told. 
Our thought bubble: After another long day yesterday piling on the political scrutiny and user outrage — in addition to an emergency meeting for Facebook employees where Zuckerberg and COO Sheryl Sandberg were noticeably absent — it's clear it's time for the CEO to speak up.
Driving the news: Things are moving fast and furious in the widening scandal around Cambridge Analytica and Facebook. Here's what happened on Tuesday alone:
The bottom line: The scandal is building steam, not slowing down. And lots of people are waiting for Zuckerberg and Sandberg to break their silence.
Dig deeper: Listen to this NPR podcast (at 4:44), where I spoke this morning about the potential fallout. And, if you want to read a good overview, check out this Wired story.
https://www.axios.com/newsletters/axios-login-544847dd-fe66-4e19-adc3-223670af0274.html?chunk=1#story1
Paul Grewal, the Facebook exec taking the heat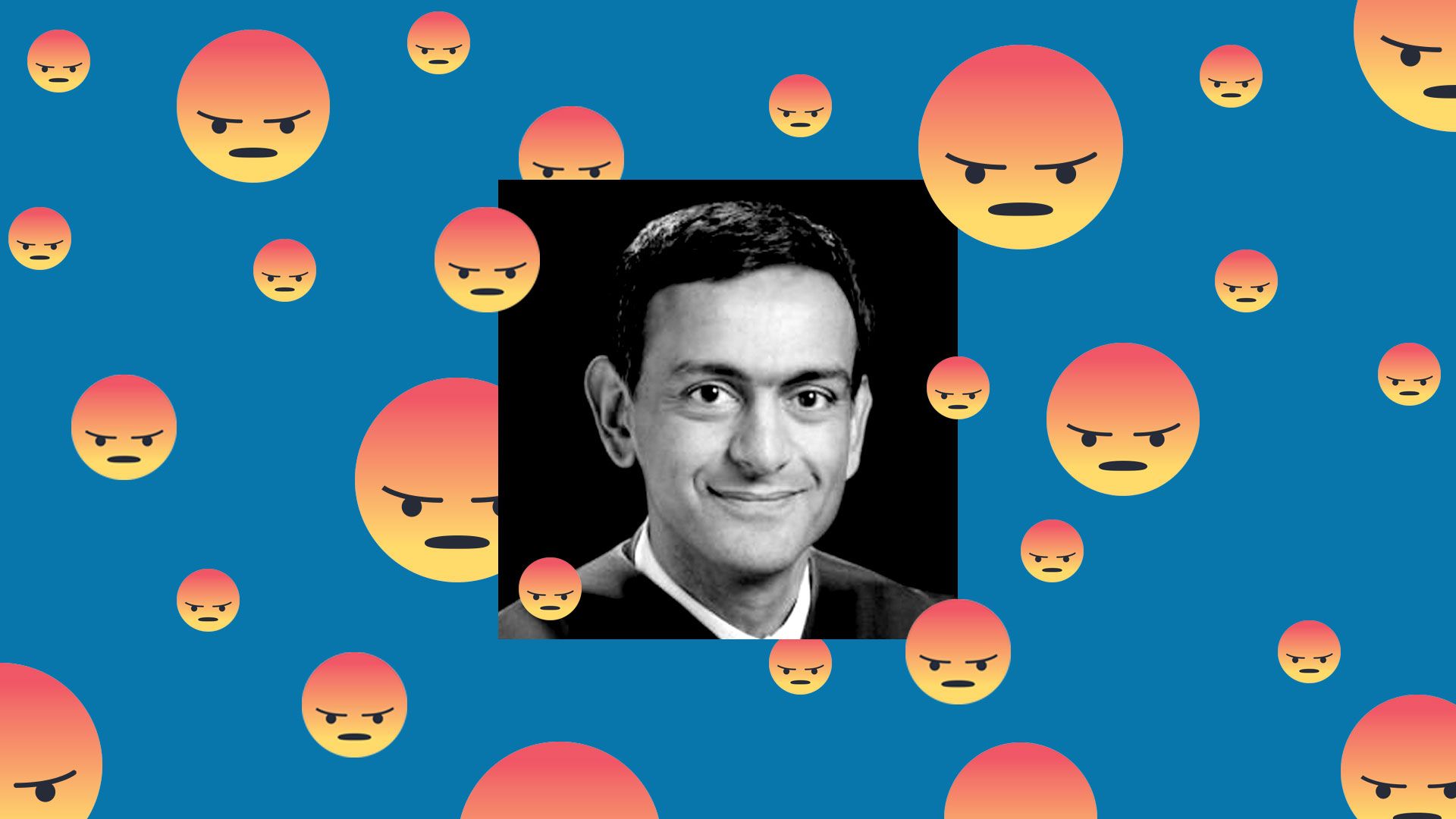 As mentioned above, so far Zuckerberg and Sandberg have been silent on the whole Cambridge Analytica affair. The executive tasked with taking all the heat has been deputy general counsel Paul Grewal. It was Grewal who faced employees on Tuesday and he that sent out the statement Friday announcing Cambridge Analytica had been suspended.
So who is Paul Grewal?
From 2010 to 2016, Grewal was a federal magistrate judge in Northern California, where he handled a range of matters. He left the bench to join Facebook in May 2016.
He's a past president of both the South Asian Bar of Northern California and the North American South Asian Bar Association. On Twitter, he is known for taking controversial stands, but only on sports, especially Cleveland sports.
Prior to his time on the bench as a magistrate, he worked at two law firms: Pillsbury Madison & Sutro and Day Casebeer Madrid & Batchelder. He also clerked for two federal judges — Sam H. Bell of the U.S. District Court for the Northern District of Ohio and Federal Circuit Appeals Court Judge Arthur J. Gajarsa.
https://www.axios.com/newsletters/axios-login-544847dd-fe66-4e19-adc3-223670af0274.html?chunk=2#story2
New tech divide: social media vs. everyone else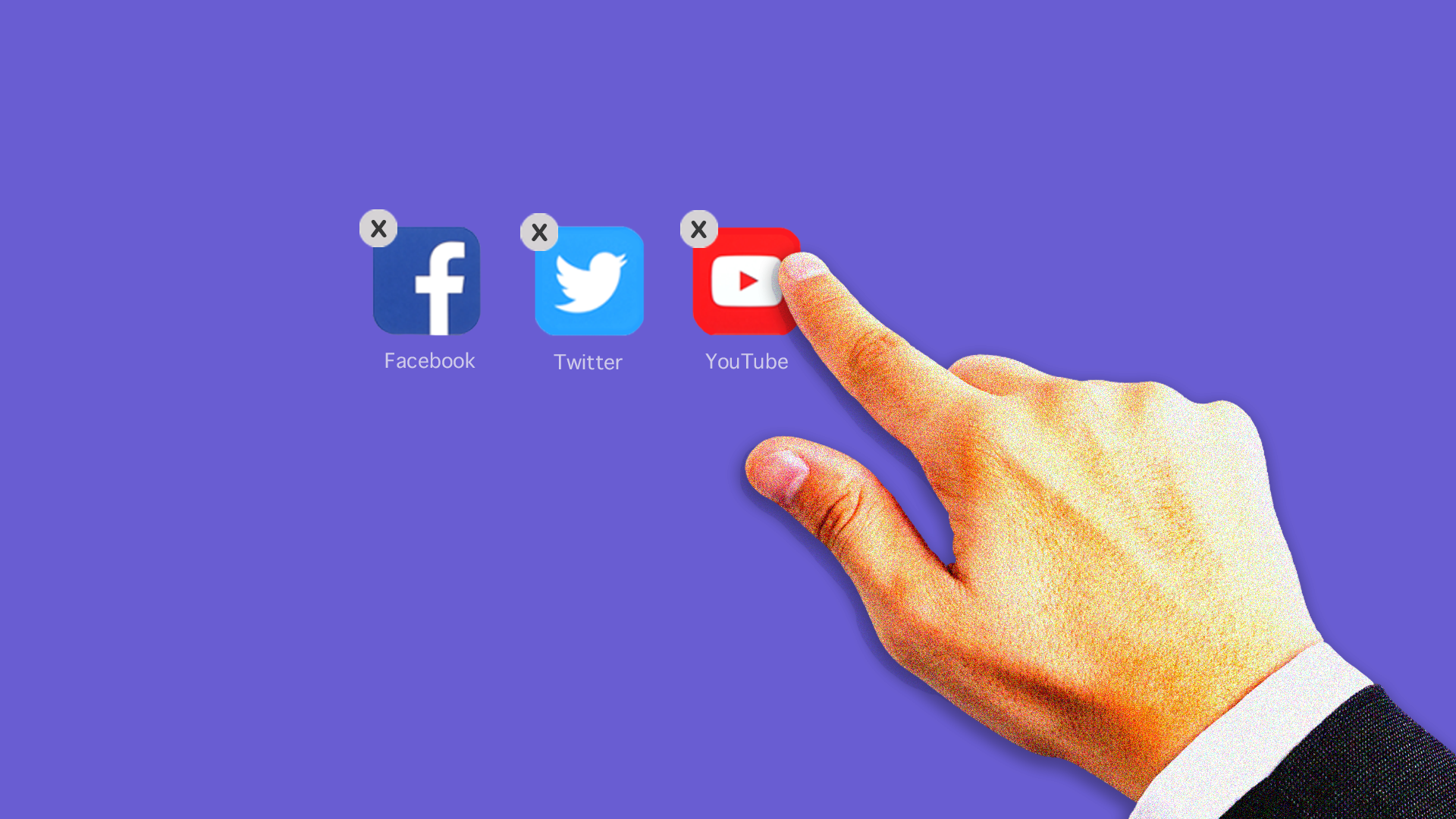 With so much negative attention focused on the social media companies, the rest of the tech industry is taking pains to distance themselves, Kim Hart reports.
Why it matters: The tech industry is splintering in the wake of the controversies surrounding social platforms like Facebook, Twitter and Google's YouTube. A wide range of companies — from legacy Silicon Valley firms like IBM and Oracle to business-focused firms like Salesforce and Cisco — want to be seen as responsible players who can be trusted to make wise decisions when faced with tough calls.
What we're hearing:
IBM, Oracle and Hewlett Packard Enterprise have broken with the social media firms on big policy positions, such as supporting the anti-trafficking bills in Congress that Facebook and Google fought against.
IBM has also called for internet media companies to "embrace their responsibility to usher in new technology in ways that are transparent and readily explainable."
Chip companies like Qualcomm and Intel and equipment makers like Cisco are pointing out that they make the gear that powers the internet, rather than the software that rides on top of it.
Box CEO Aaron Levie tweeted that we're starting to see a major shift. "As more of the world goes digital, the responsibility of tech companies grows exponentially. The days of arguing that (and acting like) tech companies are merely platforms and pipes are behind us."
Salesforce CEO Marc Benioff said regulators should be more aggressive in reining in big technology companies for creating addictive services, comparing it to the tobacco industry.
More: Read Kim's full story on the efforts of tech companies to distance themselves from the social media giants.
https://www.axios.com/newsletters/axios-login-544847dd-fe66-4e19-adc3-223670af0274.html?chunk=3#story3
Canada and Mexico battle for U.S. foreign talent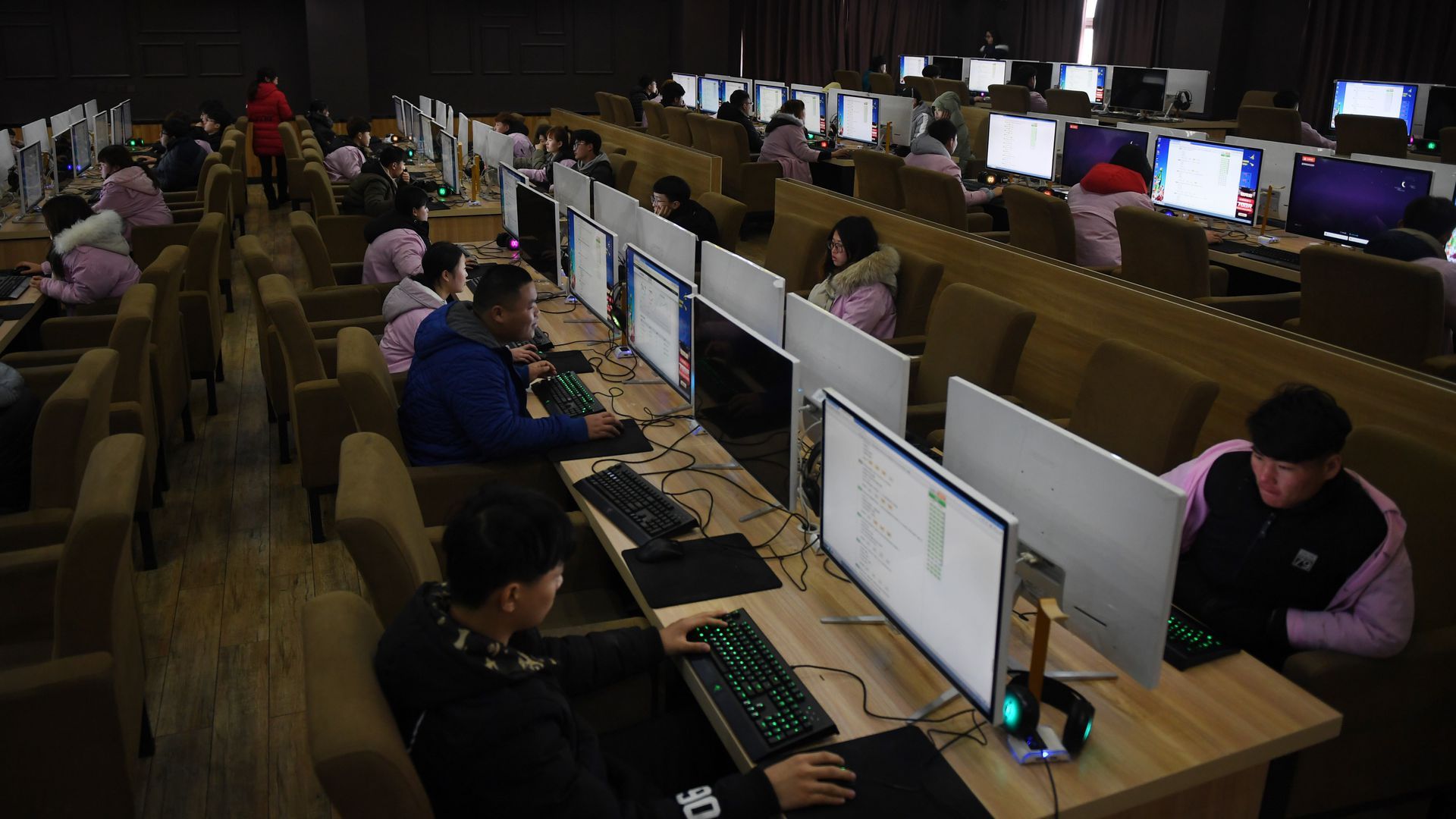 With the Trump administration taking a harder line on immigration, both Canada and Mexico are making plays to recruit Silicon Valley's foreign tech talent, Axios' Stef Kight reports.
The big picture: Everyone wants a piece of Silicon Valley. With tech companies under increasing pressure to help their employees who could be targeted by changing U.S. immigration policies, Mexico and Canada's proximity to some U.S. tech hubs could pay off.
What's happening in Canada: Last year, Canada announced a new tech visa with faster processing times.
Numerous startups in tech hub of Toronto have said they have had steady, double-digit increases in job applications from the U.S. since the 2016 presidential election.
Microsoft president Brad Smith told Axios in an earlier interview: "Vancouver is and always will be 143 miles from Seattle. We can employ people in Canada."
What's happening in Mexico: Since President Trump took office, Governor Aristóteles Sandoval of Jalisco, which is home to Mexico's "Silicon Valley" in Guadalajara, has been selling the country's tech community.
Sandoval just finished touring the Silicon Valley last month, unveiling a new tech travel visa to entice U.S. workers to Guadalajara as well as a startup portal to encourage collaboration.
In an open letter to U.S. tech companies last year, Sandoval wrote: "To our colleagues in U.S. tech companies who are adjusting to policy changes affecting your 85,000 foreign workers, the Mexican state of Jalisco hears you."
Facebook, Oracle and Amazon have expanded into Jalisco over the past year, Reuters reported several months ago.
https://www.axios.com/newsletters/axios-login-544847dd-fe66-4e19-adc3-223670af0274.html?chunk=4#story4
Sexual assault reporting system coming
Callisto, a non-profit that provides sexual assault reporting software to college campuses, is expanding to Silicon Valley this summer, it announced on stage during Y Combinator's Demo Day on Tuesday, Kia Kokalitcheva reports.
Why it matters: After last year's wave of reported sexual harassment and assault accounts, it's not a surprise the organization is tackling the tech industry. Callisto's system hinges on a powerful concept: information escrow.
In the case of Callisto, this means that an incident report triggers the involvement of a counselor only if or when at least one other victim reports the same perpetrator.
How it'll work: In the Silicon Valley version, victims will submit a timestamped report of the incident confidentially. Once there's a match of victims with the same perpetrator, a Callisto counselor will review the cases and discuss with the victims their options, which can vary from reporting to law enforcement to going to the press.
At least at first, Callisto's counselors will be attorneys, an approach that will allow the victims' information and discussions to be covered by attorney-client privilege in the event of legal action.
Initial support: So far, Callisto has received donations from a handful of VC firms, including Greylock Partners, First Round, Data Collective, Obvious Ventures, and Uncork Capital.
https://www.axios.com/newsletters/axios-login-544847dd-fe66-4e19-adc3-223670af0274.html?chunk=5#story5
Take Note
On Tap
Trading Places
Travis Kalanick has a new CEO gig, as head of City Storage Systems, "a holding company focused on the redevelopment of distressed real estate assets in the areas of parking, retail and industrial."
Uber named Tammy Albarrán as deputy general counsel, according to Bloomberg. Albarrán had been a lawyer at Covington & Burling, where she co-authored a report on the many cultural issues at Uber.
ICYMI
https://www.axios.com/newsletters/axios-login-544847dd-fe66-4e19-adc3-223670af0274.html?chunk=6#story6