Axios Login
June 09, 2022
Ina's out for a well-deserved day off with family, so I get to be your host on this news-filled morning.
📱 Situational awareness: TikTok announced this morning a tool to let people set reminders for themselves to take a break from the app.
Today's newsletter is 1,250 words, a 5-minute read.
1 big thing ... FTC's new stance: Litigate, don't negotiate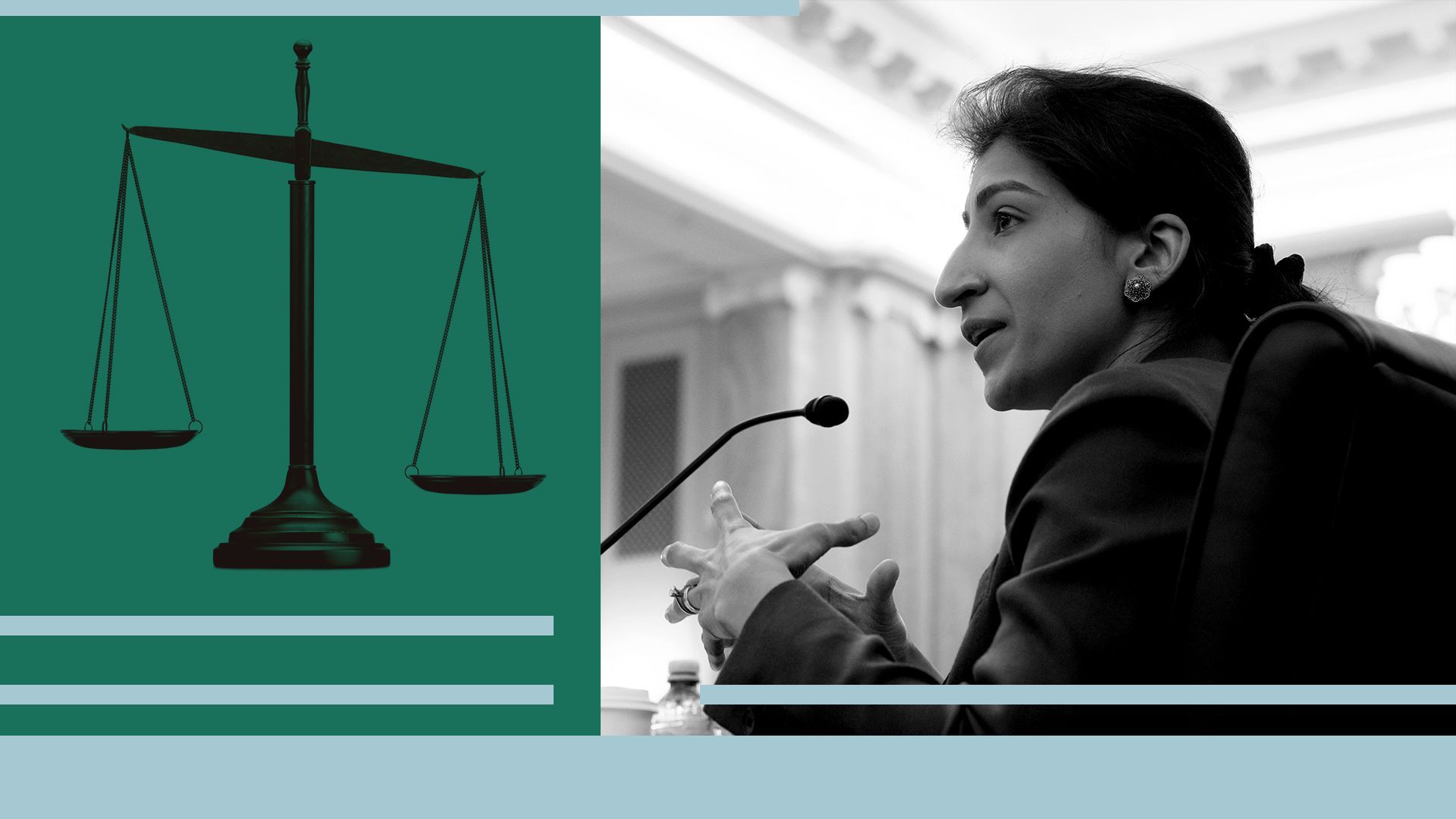 FTC chair Lina Khan has a warning for Big Tech companies and other would-be dealmakers: she'll sue to stop anticompetitive mergers rather than negotiate settlements with companies, Axios' Margaret Harding McGill reports.
Why it matters: This approach will likely change the strategy for companies pursuing mergers and acquisitions. They'll have to work out for themselves in advance whether they need to sell or spin off parts of their business to win regulators' approval.
Driving the news: In an interview with Axios Tuesday, Khan said the pattern of companies coming to the FTC with illegal deals and expecting agency staff to spend months working to "fix" them through divestiture or other means is not happening under her watch.
"That is not work that the agency should have to do," Khan said. "That's something that really should be fixed on the front end by parties being on clear notice about what are lawful and unlawful deals."
Khan said the agency hasn't banned the current approach, in which companies try to meet FTC requirements under the terms of a consent decree. But, she added, "We're going to be focusing our resources on litigating, rather than on settling."
Context: Khan joins Justice Department antitrust chief Jonathan Kanter in her skepticism of government-led merger settlements.
In a speech early in his tenure as head of the antitrust division, Kanter warned he prefers lawsuits to stop problematic deals rather than government-led fixes.
Between the lines: Critics of the new approach say the current model — an agency-supervised process with an ongoing consent decree — gives the government more power to preserve competition than an off-the-books process done by the companies themselves.
In a speech criticizing the Biden administration's broader approach to merger enforcement, Republican FTC commissioner Noah Phillips said the new strategy provides cover for agency heads who do not want to be associated with "clearing" deals.
The big picture: Nearly one year into her tenure as chair, Khan has overseen 20 merger enforcement actions, including nine consent decrees and five complaints.
Chip supplier Nvidia abandoned its $40 billion acquisition of U.K. chip designer Arm after the FTC sued to block the deal.
Amazon closed its acquisition of Hollywood studio MGM after the time period for the FTC's review of the deal expired without the agency taking action.
What's next: With Alvaro Bedoya confirmed to the FTC, Khan has the Democratic majority she may need to push through new guidelines for mergers with the DOJ and rules on privacy and unfair methods of competition.
What to watch: Khan told Axios the FTC will be extra wary when it comes to transactions involving areas where there is growing adoption of emerging technologies, such as smart home technologies and virtual reality.
Those represent opportunities for new competitors to emerge, but that competitive threat also means the major players will try to extend their power into new platforms, she said.
2. Musk will get user data "firehose" from Twitter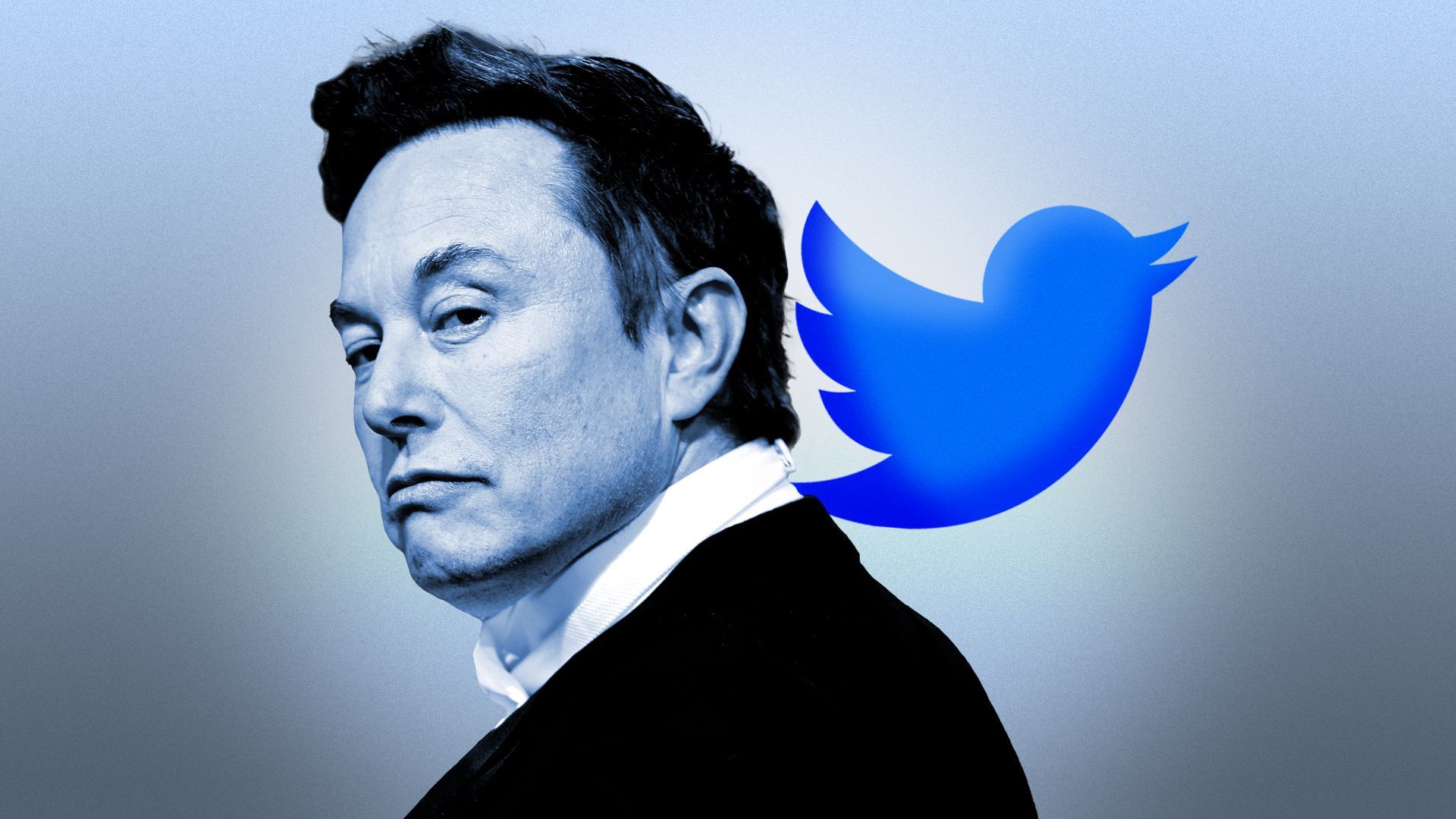 Twitter has agreed to provide a set of user data to Elon Musk, who claims he can bail on his $44 billion takeover of the social media company if it misrepresented how many of its accounts are bots, the Washington Post first reported Wednesday and Axios' Dan Primack confirmed.
Yes, but: This isn't the data Musk needs to prove or disprove his hunch that Twitter has more fake accounts than it reports, Dan writes.
Musk will get access to a data firehose of all public tweets, which also is something that a small group of ad agencies and other third parties already receive for a fee.
But plenty of real people use Twitter without actually tweeting, and those accounts wouldn't appear in the firehose. They would, however, be included in Twitter's internal calculations of monthly daily active users, which is the cohort Twitter uses when determining that 5% of its accounts are fake.
Musk isn't getting access to this private data set, nor does he have a right to it because he waived due diligence when he launched his bid.
Twitter CEO Parag Agrawal recently wrote that the use of both public and private data is vital to determining the number of bots, but Musk only is expected to receive the former.
Twitter declined comment, except to reiterate its earlier statement about intending "to close the transaction and enforce the merger agreement at the agreed price and terms."
The bottom line: Expect Musk to keep agitating for the private data, and for Twitter to keep turning him down.
3. Spotify CEO teases major push into audiobooks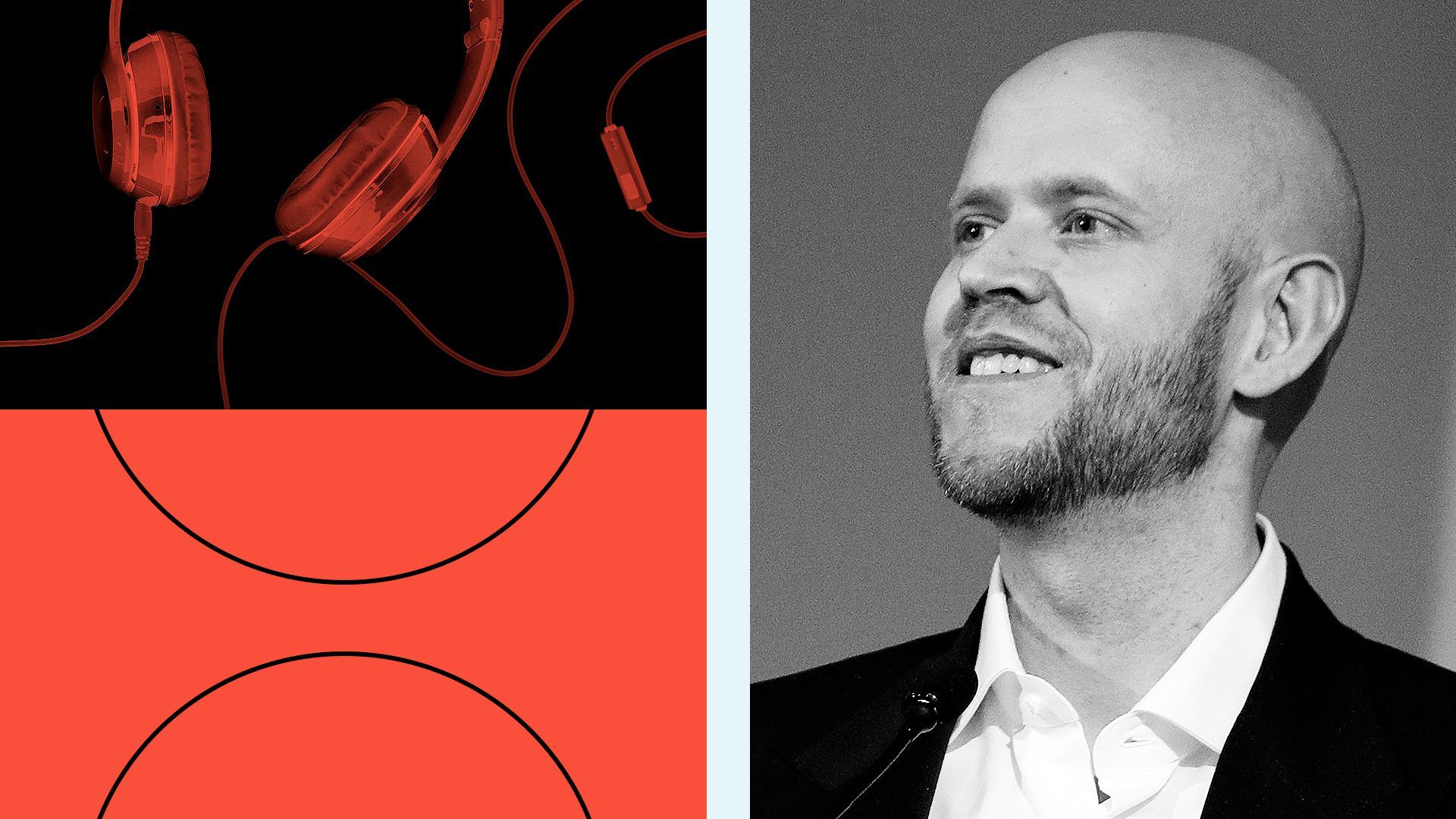 Spotify CEO Daniel Ek on Wednesday laid out plans to reach $100 billion in revenue in the next decade and to push into audiobooks to take on rival Amazon, Axios' Sara Fischer reports.
Why it matters: Ek told Axios in an interview that the company's continued forays into audio businesses outside of music, like podcasts and audiobooks, will boost its long-term profits.
Details: "It's all part of a new strategy that we're calling 'the Spotify machine,'" Ek told Axios, focusing less on short-term engagement growth metrics than on increasing the lifetime value of customers.
To maximize lifetime value, Ek said, the company will add new audio verticals every few years, directing enough resources and attention at each to develop a leading market position.
After audiobooks, Spotify plans to explore other audio-related businesses, executives told investors in an annual presentation Wednesday.
While it didn't name those businesses, Spotify is experimenting in areas like live audio.
Be smart: Spotify planted a similar flag around podcasting six years ago before spending well over $1 billion acquiring podcast companies and content.
Those moves eventually led to Spotify displacing Apple as the top global podcasting company,
Catch up quick: When Spotify went public in 2018, it was mostly a music subscription business, but today it's seeing growing revenue from advertising and marketplace creator tools.
4. Google to invest $1.2B in Latin America
Google will invest $1.2 billion over five years in Latin America to support digital investment and skills, CEO Sundar Pichai announced Thursday, Margaret reports.
Why it matters: The investment shows Latin America's increasing importance as a market for digital growth.
Driving the news: In a blog post, Pichai said the funding will be used for digital infrastructure, online training programs, and supporting start-ups and nonprofits.
Google, which is building a subsea cable that will run from the U.S. to Argentina when finished in 2023, said it intends to expand its engineering footprint in Brazil.
To improve digital skills, the company will offer scholarships for Google Career Certificates, which train people for jobs in IT and project management, to one million people in Latin America.
The philanthropic arm, Google.org, will award $300 million via $50 million in cash grants and $250 million in donated ads to nonprofits in sustainability and economic opportunity for women.
The big picture: The Latin America funding comes after Google made a similar pledge to invest $1 billion in Africa in October.
5. Take note
On Tap
Congress' Jan. 6 hearings start tonight.
Trading Places
April Miller Boise joins Intel from Eaton Corp. as chief legal officer to lead Intel's global legal, trade and government affairs team, succeeding Steve Rodgers, who is retiring after 20 years.
Former Shopify executive Erin Zipes will join 1Password as the company's first chief legal officer.
ICYMI
Microsoft said it would drop non-compete clauses from employee contracts and take other labor-friendly measures. (GeekWire)
6. After you Login
This is "a juvenile Victoria's Riflebird" performing "his elaborate courtship dance to an unimpressed female," as Wonder of Science tells us. But what's the bird saying? Sounds like ... (hat tip to Gillian Branstetter) ... "You clearly don't understand the potential of the blockchain!!"