Welcome back. Remember, you can sign up here to get all Axios newsletters. And, if you can't wait until the next morning, you can get tech news throughout the day in the Axios technology stream.
March Madness gives sports tech startup its shot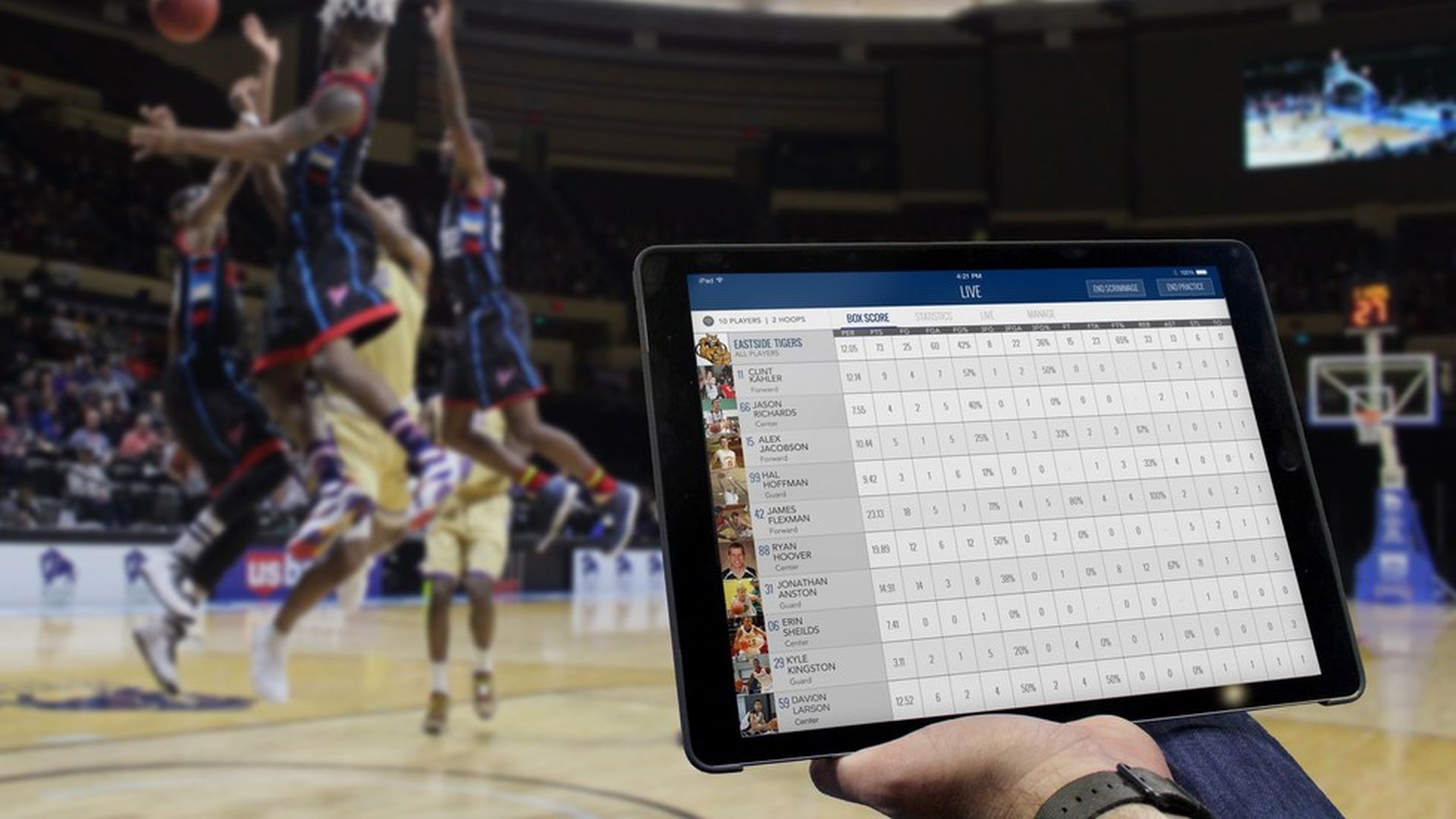 While most eyes are on the NCAA bracket, those interested in the latest in sports technology would be wise to check out this week's NAIA basketball tournament taking place in Kansas City.
That event, which runs through Tuesday and features 32 smaller schools, is serving as a testing ground for several new technologies including ShotTracker, a system that lets coaches and fans get real-time stats thanks to sensors in the ball, players' shoes and the arena itself.
"We believe ShotTracker is to gyms what Wi-Fi is to coffee houses," ShotTracker COO and co-founder Davyeon Ross told Axios.
Pricing hasn't been set, but Ross said the goal is to have it priced in the thousands, as compared to tens of thousands, so that it can be affordable to high schools, AAU teams and small colleges, in addition to the big university and pro teams.
The system has its limits too. It needs human intervention if, say, a foul is called and a basket waved off. Ross says the goal is to learn a lot from the NAIA tournament and refine the product through other uses, including at a number of tournaments this summer.
The four-year-old company, which has 27 employees and contractors, has backing from Magic Johnson Enterprises, former NBA commissioner David Stern, and the LA Dodgers' Elysian Park Ventures.
ShotTracker got its start with an individual one-hoop, one-player option that is still sold for around $149 on Amazon. Wilson makes a rival connected basketball that doesn't require sensors on the shoe or hoop.
Google is going to Congress in Oracle fight
Google and Oracle—on opposite sides of copyright litigation over Java code used in Android software—have been going at it for years and there's no end in sight. A San Francisco jury ruled in Google's favor last year, and Oracle last month filed an appeal to overturn the ruling.
Even as the battle works its way through the courts, both sides are now courting policymakers. Oracle has ramped up lobbying against Google practices in other areas and now Google is pushing back. It has recently begun circulating a presentation to congressional offices that takes issue with Oracle's claims, Axios' Kim Hart reports. (You can find the deck here.)
Why it matters: One of Oracle's goals could be to try to pressure Google into settling the long-running dispute. Don't forget, Oracle also has substantial clout with the Trump administration — and that could be trouble for Google and other industry rivals. Some other points to note:
Google was known for having a friendly relationship with the Obama administration, and Chairman Eric Schmidt was a Hillary Clinton supporter. Oracle CEO Safra Catz, on the other hand, was a member of Trump's transition team, and Oracle executive Chairman Larry Ellison has been a big Republican donor.
Trump doesn't share Obama's affinity for the tech industry, possibly giving Oracle an opening to push the administration to look more closely at Google's practices.
Alphabet's Jigsaw aims to help fight election tampering
Alphabet, Google's parent company, wants to see if technology can help make elections a little more free and fair.
The company's Jigsaw unit is releasing a set of security tools that news organizations, election monitoring sites and human rights groups can use to help protect against denial-of-service attacks, phishing schemes and other intrusions.
Alphabet says its tools were used to protect some sites in the recent Dutch election and it hopes the tools will help keep important sites up ahead of a vote in France. (It seems like plenty of other countries might benefit from hacking protections too.)
Music streaming leads on smartphones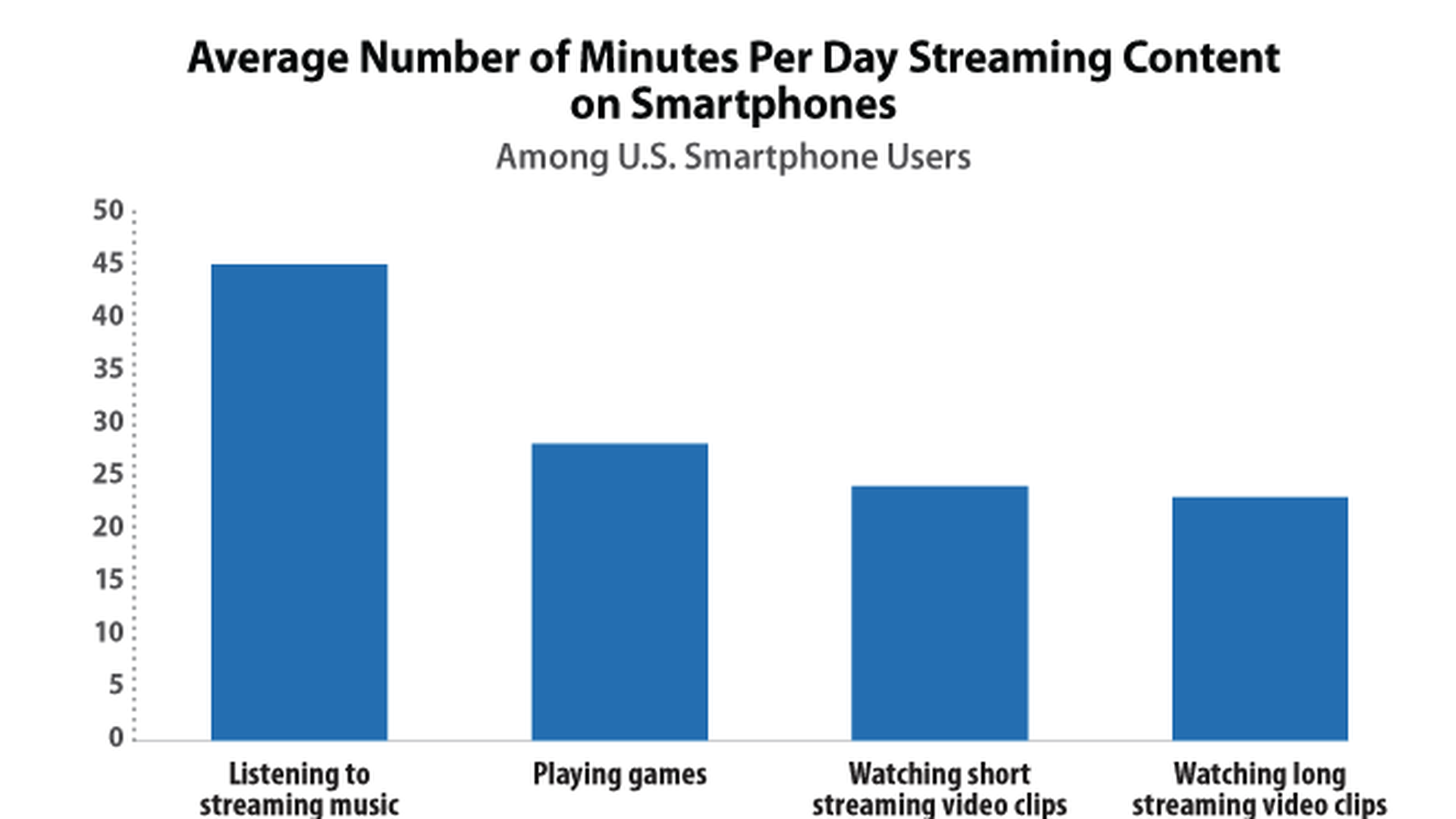 Streaming music is the most popular way consumers spend time on their smartphones, according to market research firm Parks Associates, significantly outpacing playing games and watching video clips.
It's not entirely surprising that streaming music is how people spend most of their time--it's a passive activity that can be done while commuting, working, exercising and even while doing other phone tasks. If you're anything like me, you listen to music and play games at the same time.
How Y Combinator is helping the ACLU get more tech savvy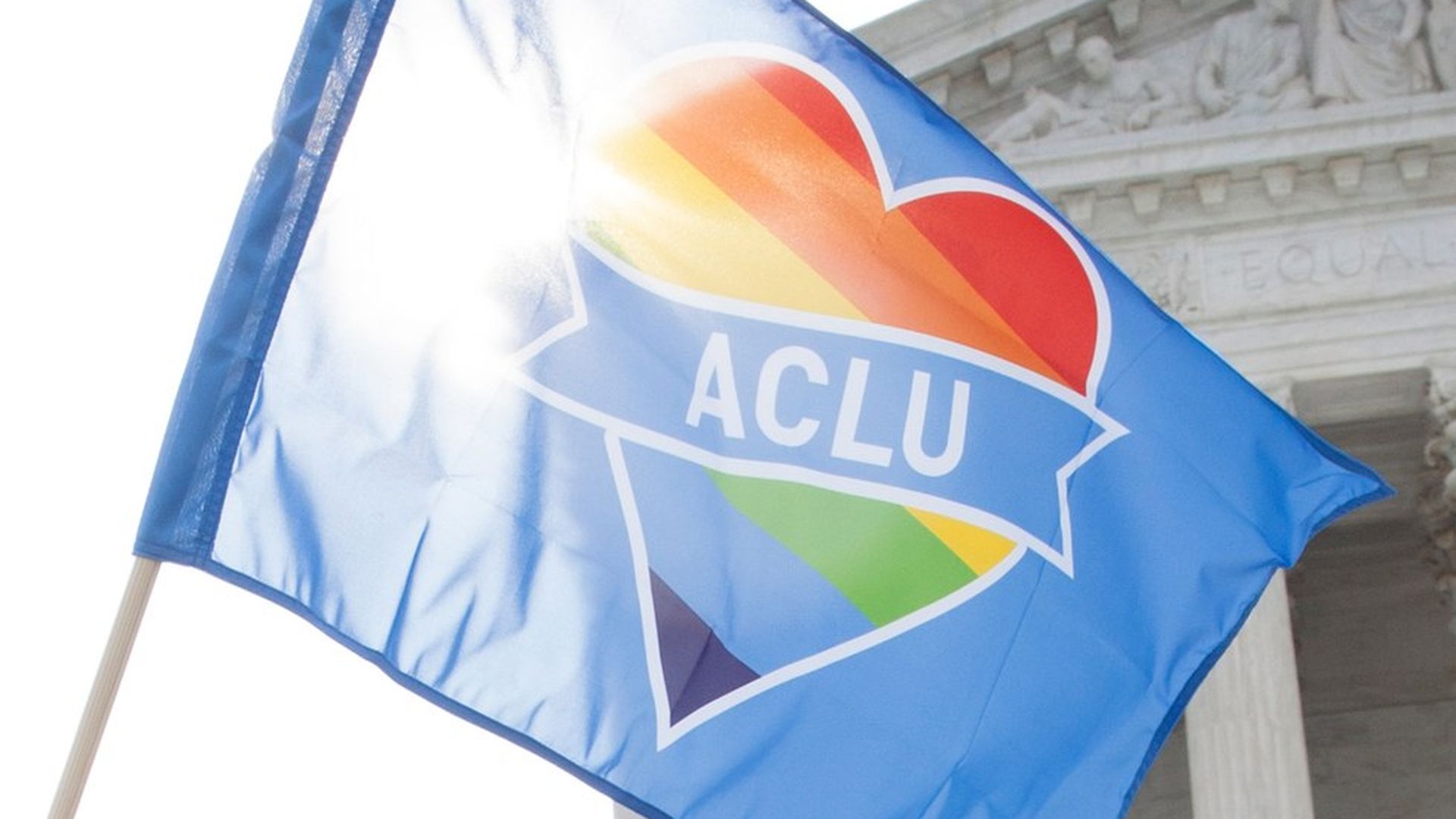 One of the more interesting groups presenting at this week's Y Combinator Demo Day is the ACLU. The famed Silicon Valley startup accelerator has been accepting non-profits into its program since 2013, but none have been the size and caliber of the ACLU.
"Very often we're dealing with crises of the moment, but the YC folks are helping us think through longer term tech planning," ACLU executive director Anthony Romero told Axios' Kia Kokalitcheva. "We're cutting edge lawyers and policy advocates but we don't pretend to be cutting edge when it comes to tech."
YC has been helping the ACLU on a new People Power grassroots initiative, which provides local organizers with guides to putting pressure on their local officials. YC has also been helping improve the ACLU's emails to members, migrating its data to Salesforce and revamping its Mobile Justice app. Kia has more here.
Take Note
On Tap: Impossible Foods, the venture-backed meatless burger maker, is offering a tour of its new mass production facility in Oakland, Calif....On Capitol Hill, the House Energy & Commerce communications subcommittee is holding a hearing on broadband expansion, and a Senate panel is convening a hearing on scams featuring "Catch Me If You Can" inspiration Frank Abagnale, Jr.
Trading Places: Alphabet's Waymo hired Tekedra Mawakana as VP of public policy and government affairs after stints at Ebay, Yahoo and AOL....Former FCC and FTC spokesman Justin Cole has joining CTIA, the cell phone lobby as AVP of public affairs.
ICYMI: Samsung shared some details on Bixby, the automated assistant it built from its Viv Labs acquisition. Bixby will debut with the Galaxy S8 next week, but will eventually find its way to everything from refrigerators to TVs....The federal government is indefinitely banning passengers from 10 airports in eight Muslim-majority countries from carrying nearly all electronics on board (cell phones and medical devices are being allowed) due to "evaluated intelligence" on terrorists, the Washington Post says....Uber is scaling back a planned expansion in Oakland, Calif.
After you Login
As a die-hard sports fan, I'm not sure why anyone would want an alternative to March Madness. But, if you are more into fantasy fiction than fantasy sports, check out this bracket pitting various Sci-Fi characters against one another.
Have a great day. We'll see you back here bright and early tomorrow.