Axios Login
October 01, 2020
Ahhhh... Sorry, I was still watching the New England fall foliage from yesterday's After You Login. Don't worry, if you are done with the leaves, I have more fun at the end of today's newsletter.
Today's Login is 1,381 words, a 5-minute read.
1 big thing: Congress looks to squeeze Big Tech ahead of election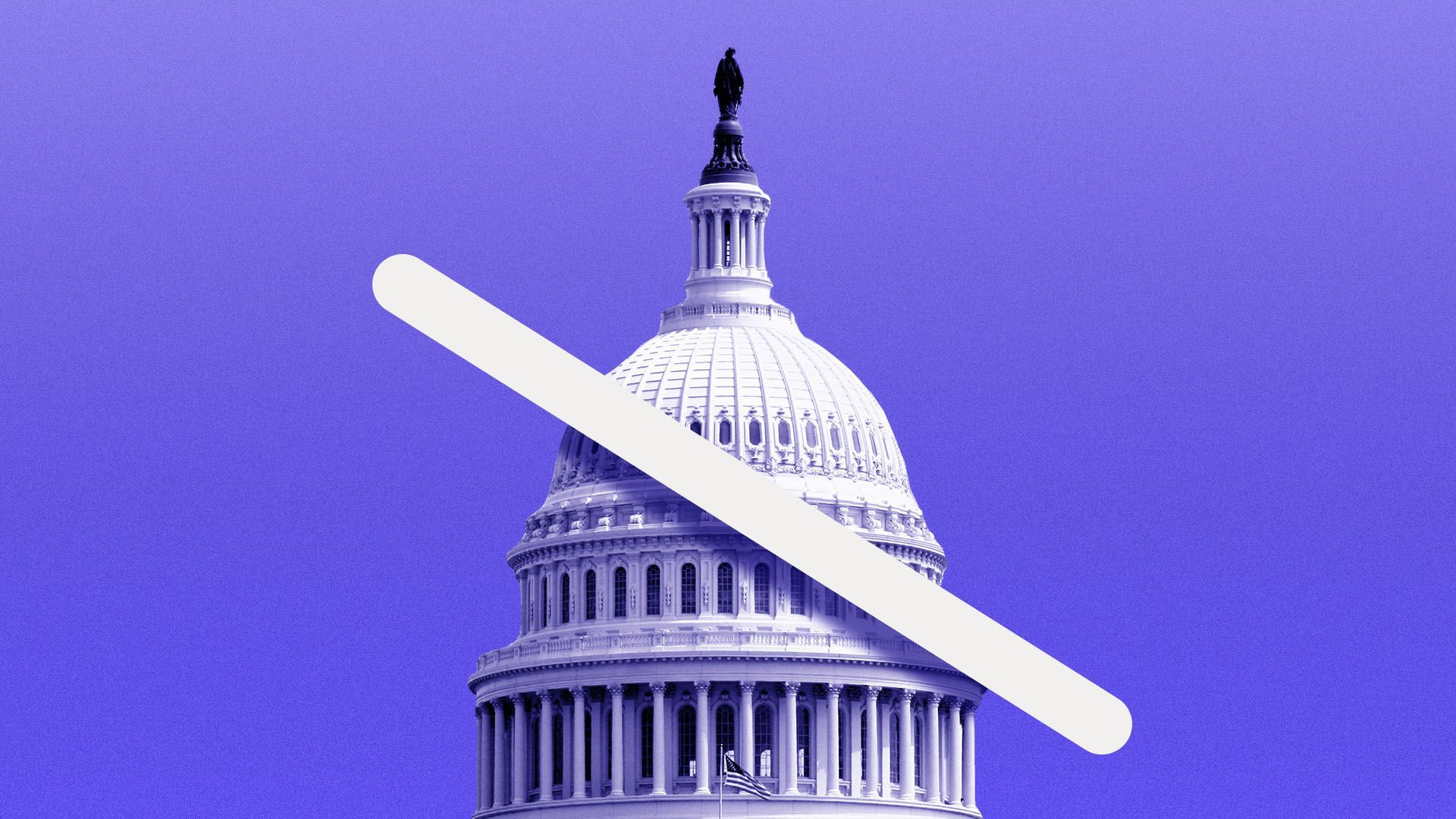 Tech companies are bracing for a punishing day in three separate Capitol Hill committees Thursday, Axios' Ashley Gold reports, as lawmakers move to show they're tough on social media platforms in the days leading up to the election.
Why it matters: Big Tech has become a go-to punching bag for both the right and left, and tech policy has become increasingly fertile ground for grievance politics.
What's happening: First, the Senate Commerce Committee is voting to authorize subpoenas of three CEOs — Twitter's Jack Dorsey, Google's Sundar Pichai and Facebook's Mark Zuckerberg — to testify at a hearing to discuss Section 230 of the Communications Decency Act, the tech industry's prized and highly contentious third-party content liability shield.
The Trump administration, which has been attacking Section 230 as part of its allegations of bias against conservatives by social media platforms, supports the subpoena move, a White House spokesperson said. Senate Commerce Republicans expect Democrats to boycott the vote, said a Senate staffer.
Twitter, Google and Facebook declined to comment on the vote.
Over in the Senate Judiciary Committee, Sen. Lindsey Graham will push forward a bill that combines changes to copyright with amending Section 230 to limit the law's civil liability protections.
The House Judiciary antitrust subcommittee will have its first follow-up hearing on the state of competition in digital markets since it heard testimony from Zuckerberg, Pichai, Apple's Tim Cook and Amazon's Jeff Bezos on antitrust and competition in July.
Reality check: It's nearly certain a Section 230 reform bill and antitrust legislation will not pass before the end of the year. But lawmakers are determined to show they are working on reining in Big Tech on everything from antitrust to misinformation to bias as the election and a new Congress near.
What they're saying: During the House Judiciary hearing, lawmakers will hear from academics and former government antitrust regulators, Axios scooped Tuesday. Committee chairman David Cicilline said the hearing is meant to explore possible remedies to competition problems in the digital market.
Proposed legislation isn't likely until after the report has been issued, Rep. Ken Buck, a Republican on the committee, told Axios ahead of the hearing. That report is expected Monday.
But expectations of passing new bills this Congress are low, he said: "It's futile to run a long-distance race when there is no air left in the room."
He suggested using a "scalpel and not a chainsaw" for any changes to antitrust law.
That's far less aggressive than some ideas from Cicilline, who has floated a "Glass-Steagall" act for the internet.
The Section 230-related moves "look a lot like pre-election base energizing," one tech industry insider told Axios. Just this week, two new Section 230 bills dropped — one from Sens. Joe Manchin (D-W.Va.) and John Cornyn (R-Texas) and another from Sen. John Kennedy (R-La.).
Last week, the White House applauded the Justice Department proposing amendments to Section 230 in a meeting with Republican state attorneys general as an antitrust suit against Google looms.
Our thought bubble: Time is on tech's side to endure these particular regulatory headwinds without much damage, but a fuller reckoning may come next year.
2. Facebook pulls Trump ads tying refugees to COVID-19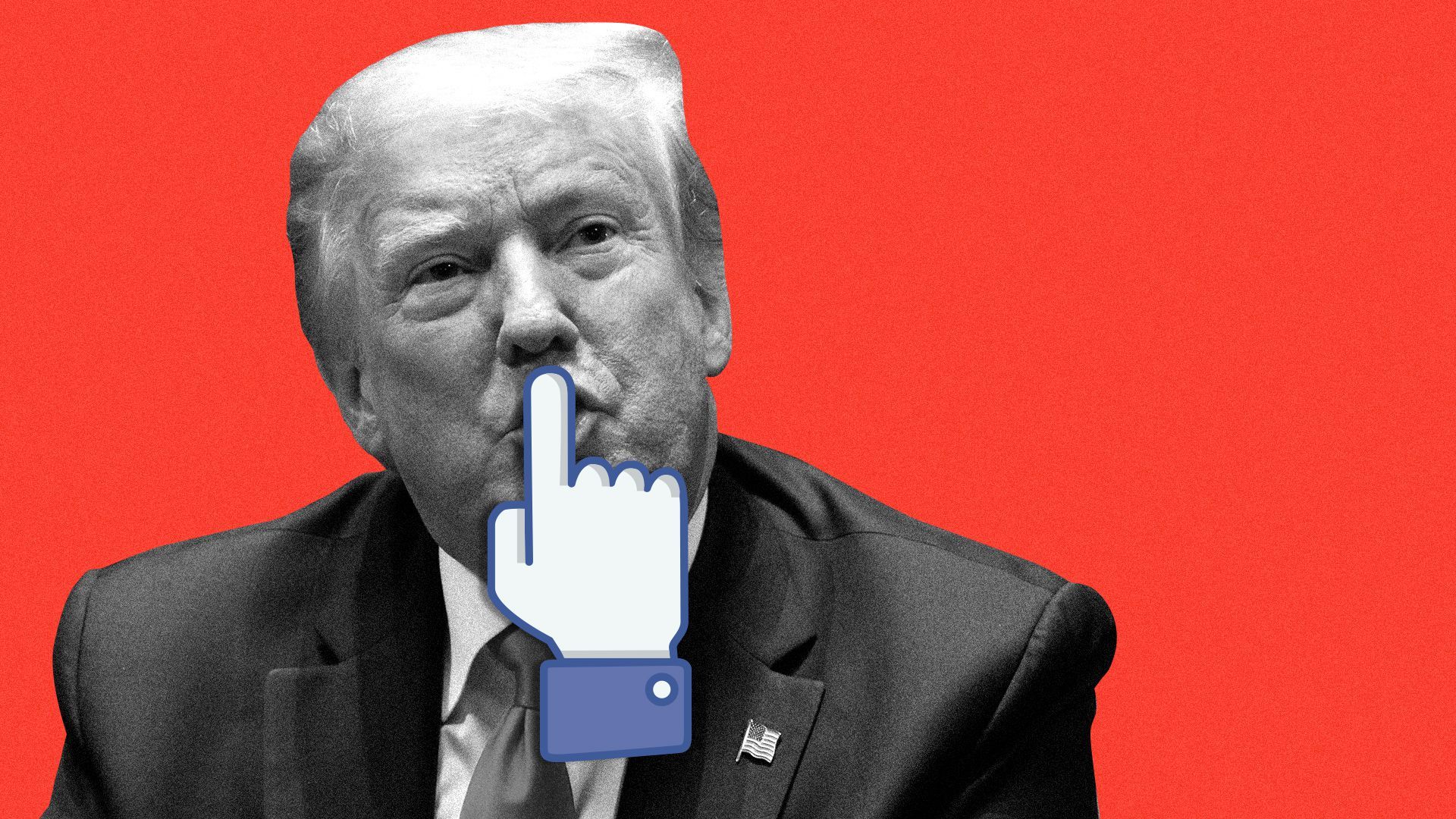 Facebook said Wednesday it removed ads from President Trump's campaign linking American acceptance of refugees with increased coronavirus risk.
Why it matters: The ads were pulled after they received thousands of impressions and reflect the Trump campaign continuing to test the limits of social media rules on misinformation.
"We rejected these ads because we don't allow claims that people's physical safety, health, or survival is threatened by people on the basis of their national origin or immigration status," Facebook spokesperson Andy Stone said in a statement.
The big picture: Online platforms are girding for an intense period until the presidential race is decided. Facebook said last week it wouldn't allow ads prematurely declaring victory and has said it will stop allowing new political ads a week before Election Day.
On Wednesday, it said it was expanding its election-related policy to limit additional types of ads that could interfere with voting.
"We also won't allow ads with content that seeks to delegitimize the outcome of an election," Facebook's Rob Leathern said in a series of tweets, citing examples like calling certain voting methods "inherently fraudulent or corrupt" or "using isolated incidents of voter fraud to delegitimize" election results.
Yes, but: The new rules apply to Facebook and Instagram ads. Facebook won't take down organic posts that contain such charges, but will label them.
Meanwhile: Twitter said that, acting on information from the FBI, it removed 130 accounts that appeared to be from Iran and were "attempting to disrupt the public conversation" during Tuesday's debate.
3. Google investing $1B in news showcase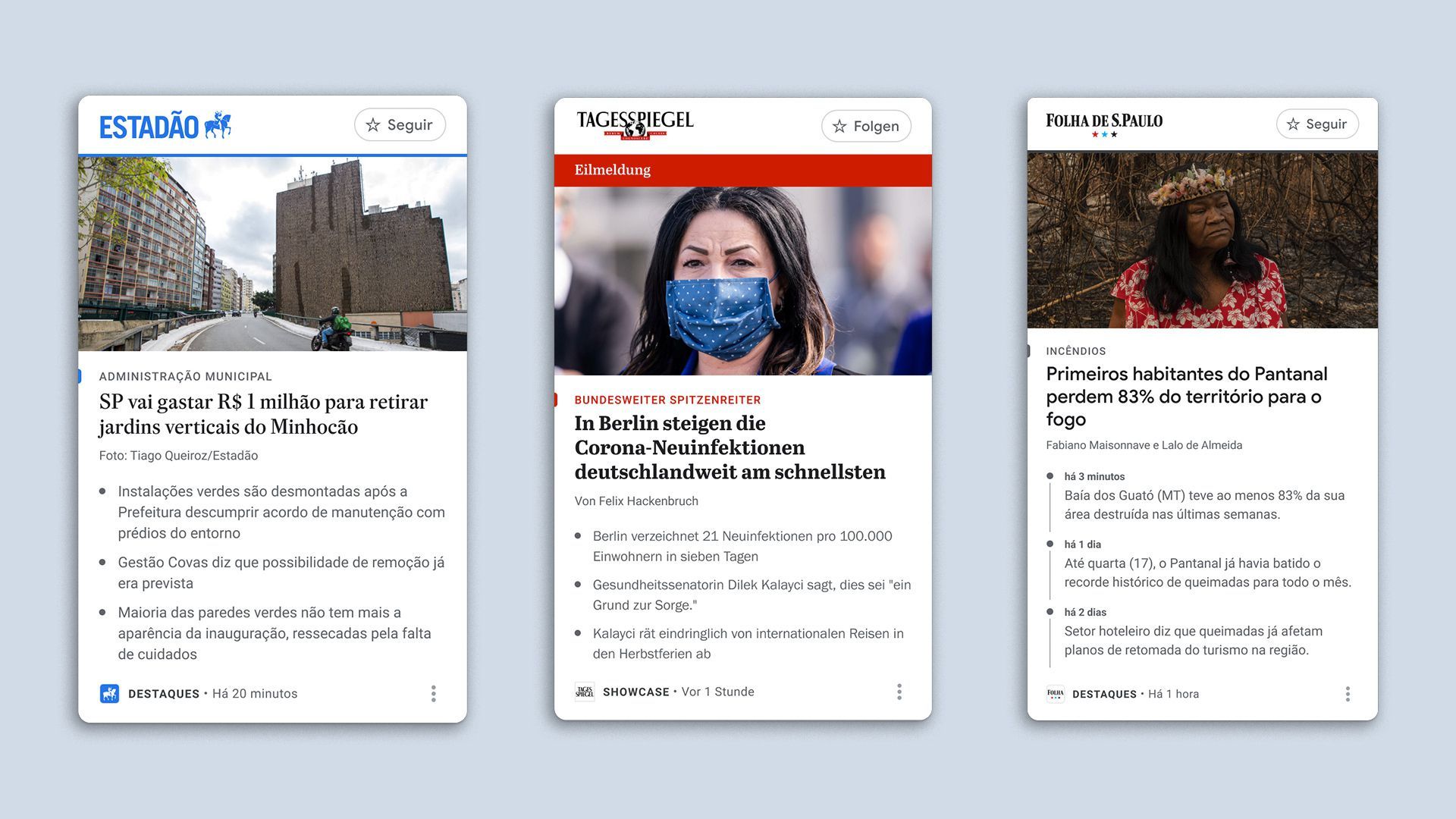 Google will pay publishers more than $1 billion over the next three years to create and curate high-quality journalism for a new set of features called Google News Showcase, executives tell Axios' Sara Fischer.
Why it matters: This is Google's biggest ever financial commitment to the news industry, building on a 2018 pledge of $300 million, as well as Google's news licensing program, where it pays select publishers to feature their stories in Google News and Search.
Details: The Google News Showcase, launching first in Brazil and Germany, includes new features that Google hopes will help guide readers to higher-quality information and boost traffic to participating publishers' websites.
The biggest feature in the Showcase is "panels," seen in the image above, which allow publishers to package stories with greater context than they can provide now when their stories appear on Google.
The big picture: Regulators around the world have been pushing to introduce legislation that would require tech giants like Google and rival Facebook to pay publishers directly for their work.
Google has for years resisted the idea, and has even threatened to pull Google News out of Europe should the EU impose broad policies around the issue. But it has lately warmed towards paying publishers, at least when it is able to do so on its own terms.
A new report from Bloomberg suggests that Google is on the verge of striking an agreement with Australian regulators. It's unclear whether this new investment has resulted in that agreement.
4. For Google, new devices but no surprises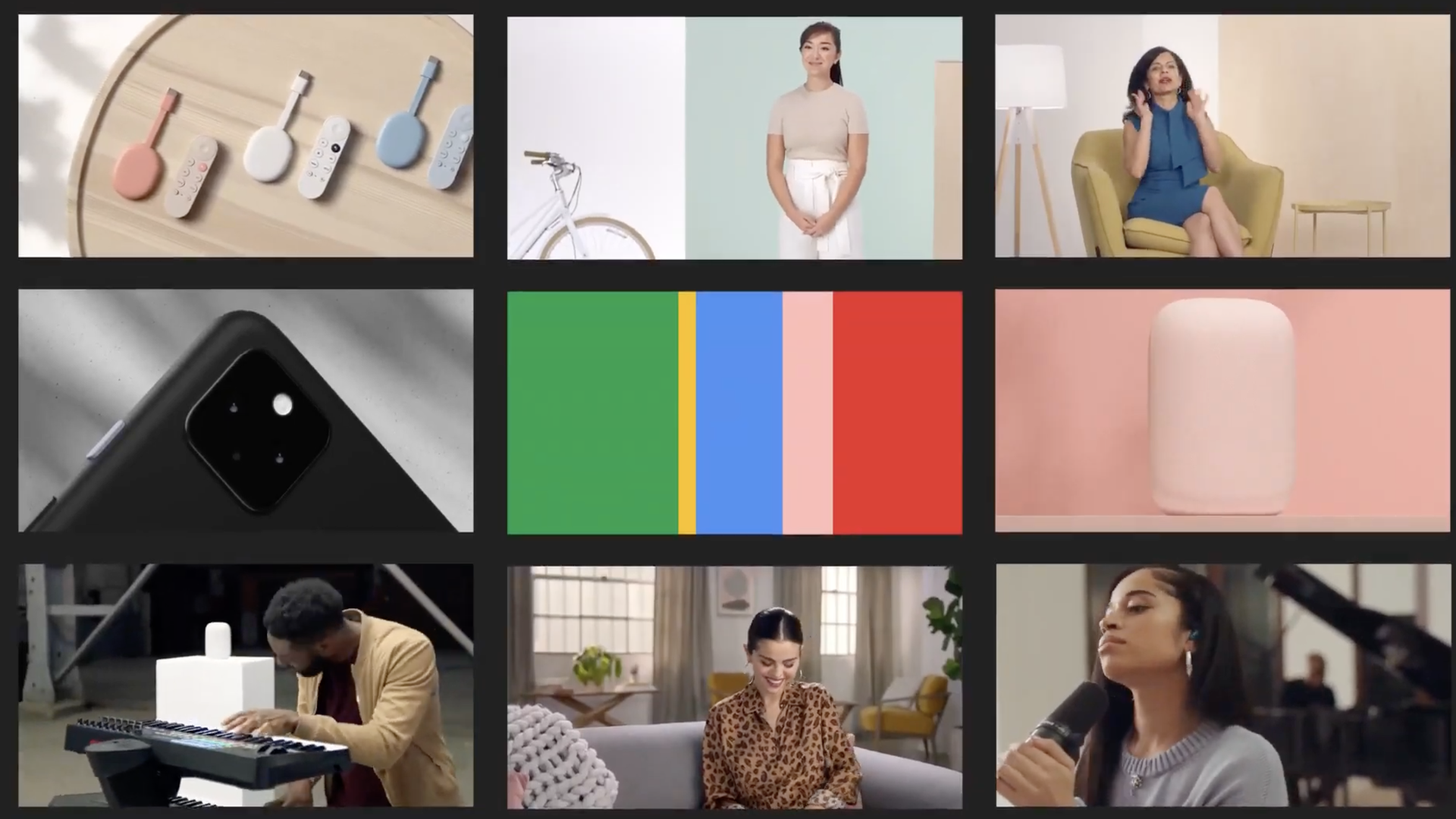 Google formally introduced its fall crop of hardware Wednesday, including two new Pixel phones, a new Nest smart speaker and an updated Chromecast, although details of the new products had already leaked widely online.
Why it matters: The announcements give Google some new products heading into the holiday season as it looks to compete with the latest offerings from Amazon, Roku, Apple and others.
Details:
The new $49 Chromecast now comes with a remote and, for the first time, doesn't require a second device such as a phone or tablet. Google also rebranded Android TV as Google TV.
The Nest Audio is a $99 smart speaker offering more bass and volume than its predecessor.
The Pixel 4a 5G, as the name suggests, adds 5G capabilities to the lower-end Pixel introduced earlier this year and starts at $499. The Pixel 5, available Oct. 15, starts at $699 and includes wireless charging and water resistance.
Between the lines: To cut costs, Google took out several features that were present on last year's Pixel 4, including face detection and a motion sensor that could detect gestures.
"What the world doesn't seem like it needs right now is another thousand dollar phone," Hardware chief Rick Osterloh told reporters.
Yes, but: The result is that Google's latest flagship phone appears to offer little to get excited about other than its modest price tag.
Separately: Microsoft on Thursday announced a pair of new laptops. The $549 Surface Laptop Go is the company's most affordable laptop yet, while the Arm-powered Surface Pro X gets a bump in power thanks to a faster chip from Qualcomm and Microsoft as well as a new platinum color option.
5. Take Note
On Tap
A bunch of tech-related activity in Congress (see above).
Trading Places
Slack said Thursday that Sean Catlett will join the company as chief security officer next month. Catlett was previously chief information security officer at Reddit.
Ken Norton is headed off to an unspecified new venture after spending 14 years at Google, most recently at GV, Google's investment arm.
ICYMI