D.C. readers — have breakfast with Mike Allen tomorrow as he hosts a series of conversations on the future of 5G and transportation. He'll be interviewing Congressman Greg Walden, the chairman of the House Committee on Energy and Commerce, Senator Gary Peters (D-Mich.), and Chris Urmson, the CEO of self-driving car startup Aurora. RSVP here
https://www.axios.com/newsletters/axios-login-4e49887a-3698-42a1-9985-6011aba0adea.html?chunk=0#story0
Microsoft's Brad Smith on eve of Supreme Court hearing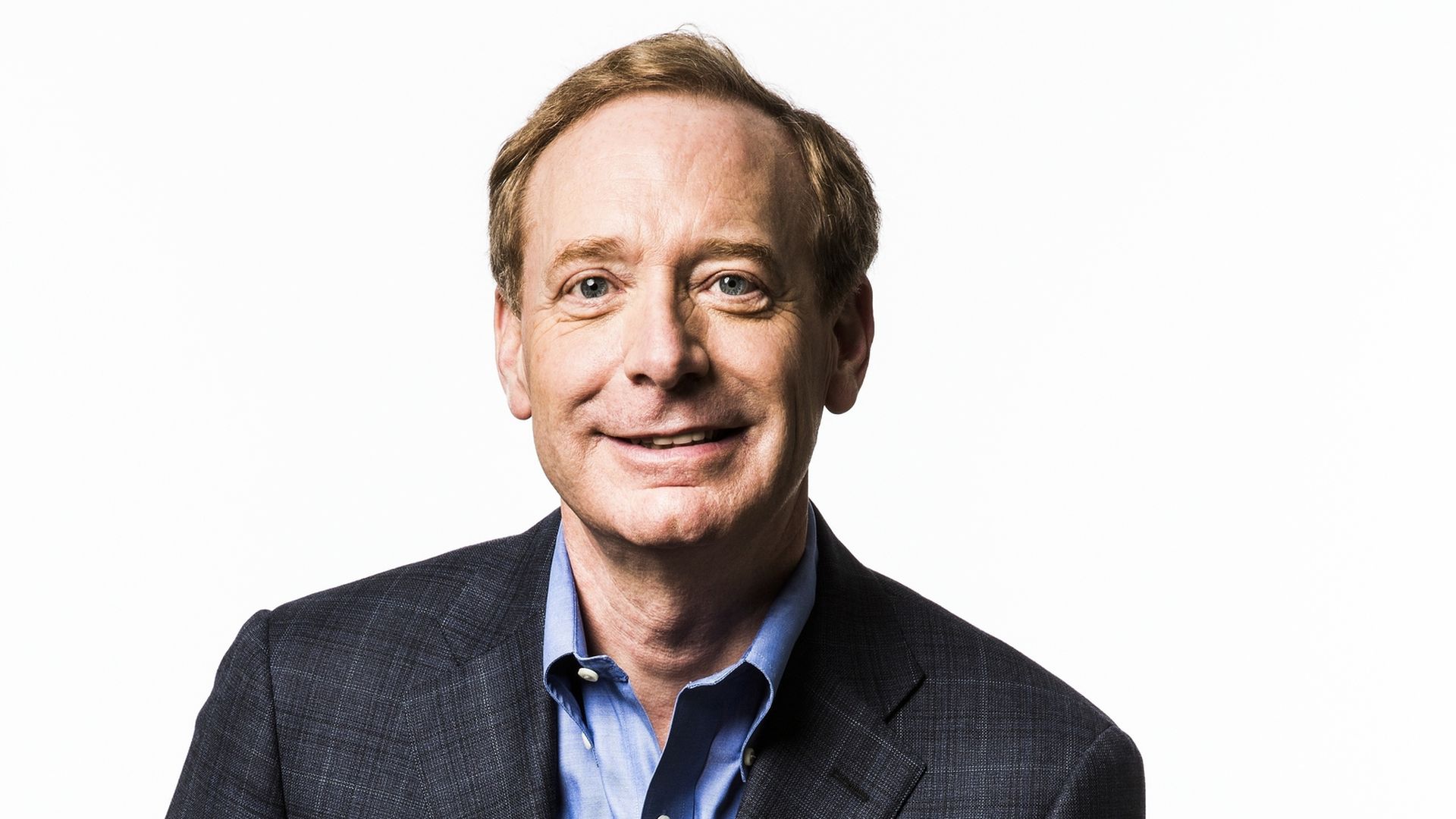 One of the oddities about Microsoft's appearance before the Supreme Court Tuesday is that nearly everyone involved is hoping the issue being raised will soon be moot.
That includes Microsoft president Brad Smith, who is optimistic even this divided Congress might pass a pending bill before the high court rules.
Still, Smith said, today's argument before the Supreme Court "remains very important." He notes that tech giants are caught in the middle of an increasingly tense balance as governments seek to force companies to hand over information stored elsewhere while banning other governments from doing the same.
The bottom line: Axios' Joe Uchill reports that Microsoft will argue that this could put American companies in jeopardy. In a blog post published Tuesday morning, Smith writes:
"If customers around the world believe that the U.S. Government has the power to unilaterally reach into data centers operated by American companies, without reference or notification to their own government, they won't trust this technology."
A different approach: Instead of trying to have their cake and eat it too, Smith suggested (in his conversation with Axios earlier) that they adopt a different saying: What's good for the goose is good for the gander (though he acknowledged he is a bit fuzzy on just what a gander is.)
I was confused too, thinking that a gander is a group of geese. Actually, the goose is the female of the species and the gander is the male. So it's all about gender equity in waterfowl.
https://www.axios.com/newsletters/axios-login-4e49887a-3698-42a1-9985-6011aba0adea.html?chunk=1#story1
How Facebook and newspapers are becoming frenemies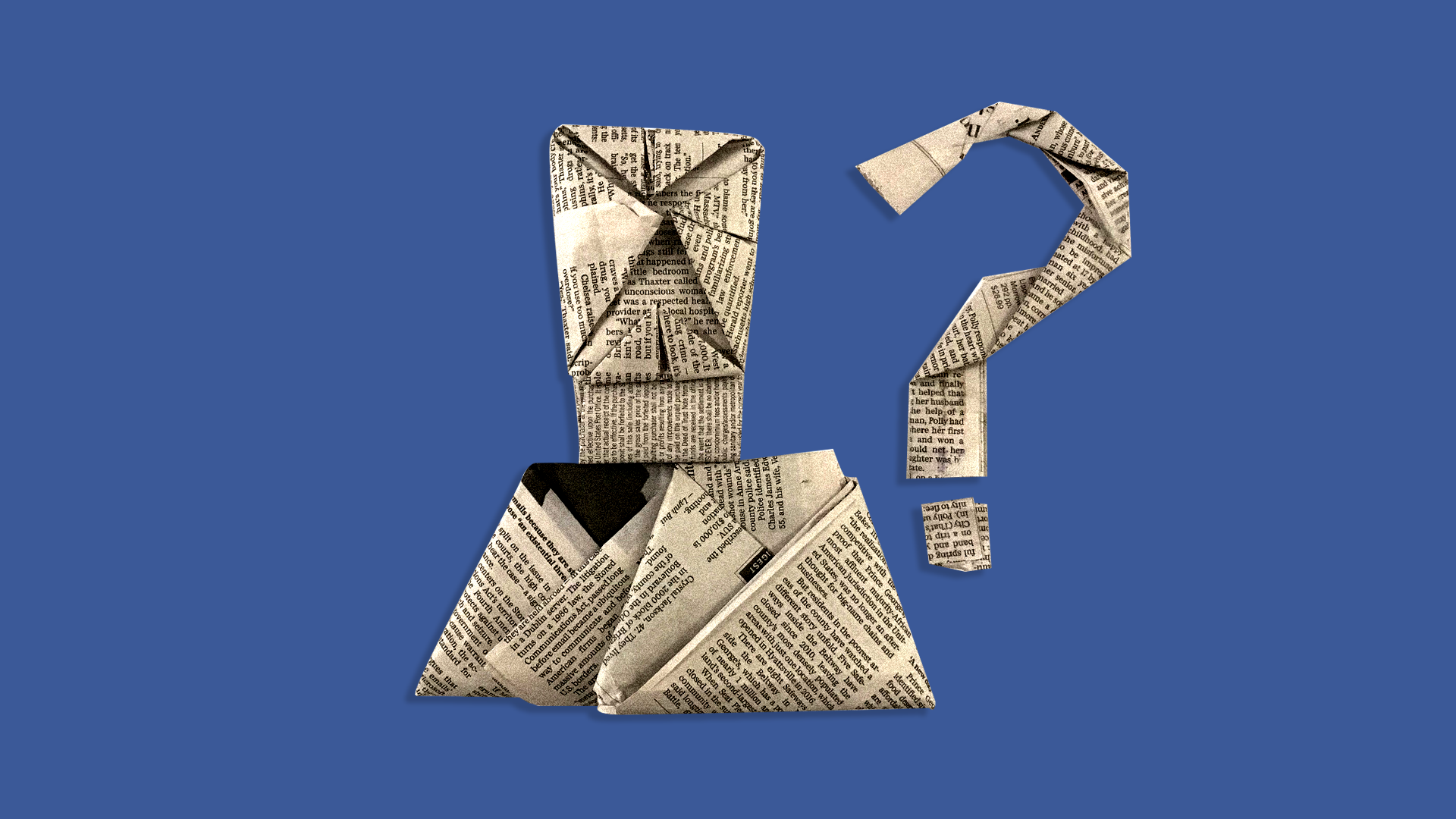 The newspaper industry is working with Facebook to launch a new project to help local papers beef up their digital subscription efforts, Axios has learned.
But that doesn't mean they've made peace.
Buzz: In fact, the News Media Alliance — a newspaper trade group that's working with Facebook on the subscription project — is simultaneously launching a political action committee designed to help the industry better compete against Facebook and Google for ad dollars.
Go deeper: Sara Fischer has more here.
https://www.axios.com/newsletters/axios-login-4e49887a-3698-42a1-9985-6011aba0adea.html?chunk=2#story2
Ex-Bolivian president warns of overregulation of social media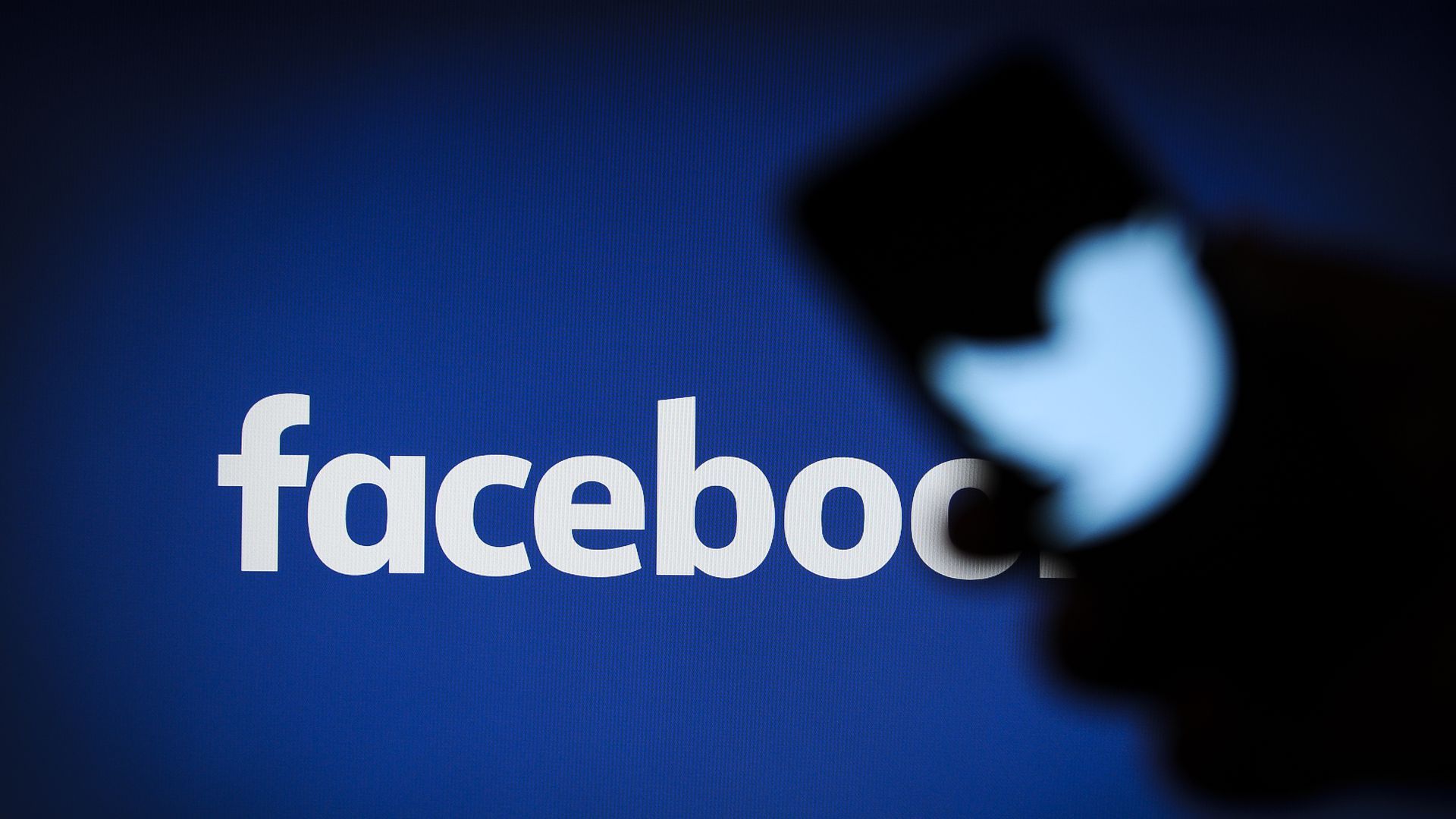 Former Bolivian president Jorge Fernando Quiroga had a warning Monday for U.S. legislators rushing to regulate the big social media companies:
"If you can regulate it in the U.S, you can regulate it anywhere," Quiroga said, speaking at the NewCo Shift Forum in San Francisco. "Whatever happens here can be applied and interpreted in very pernicious ways. Think of us [other countries] when you're making rules here."
Why it matters: Political activists have long used social media, which has been especially helpful in regimes where the media is controlled by the state. However, overly zealous regulation in the U.S. in response to the Russian meddling could give a green light to authoritarian regimes to clamp down on social media within their own borders.
https://www.axios.com/newsletters/axios-login-4e49887a-3698-42a1-9985-6011aba0adea.html?chunk=3#story3
Scoop: FCC commissioner to lay out steps to streamline 5G deployment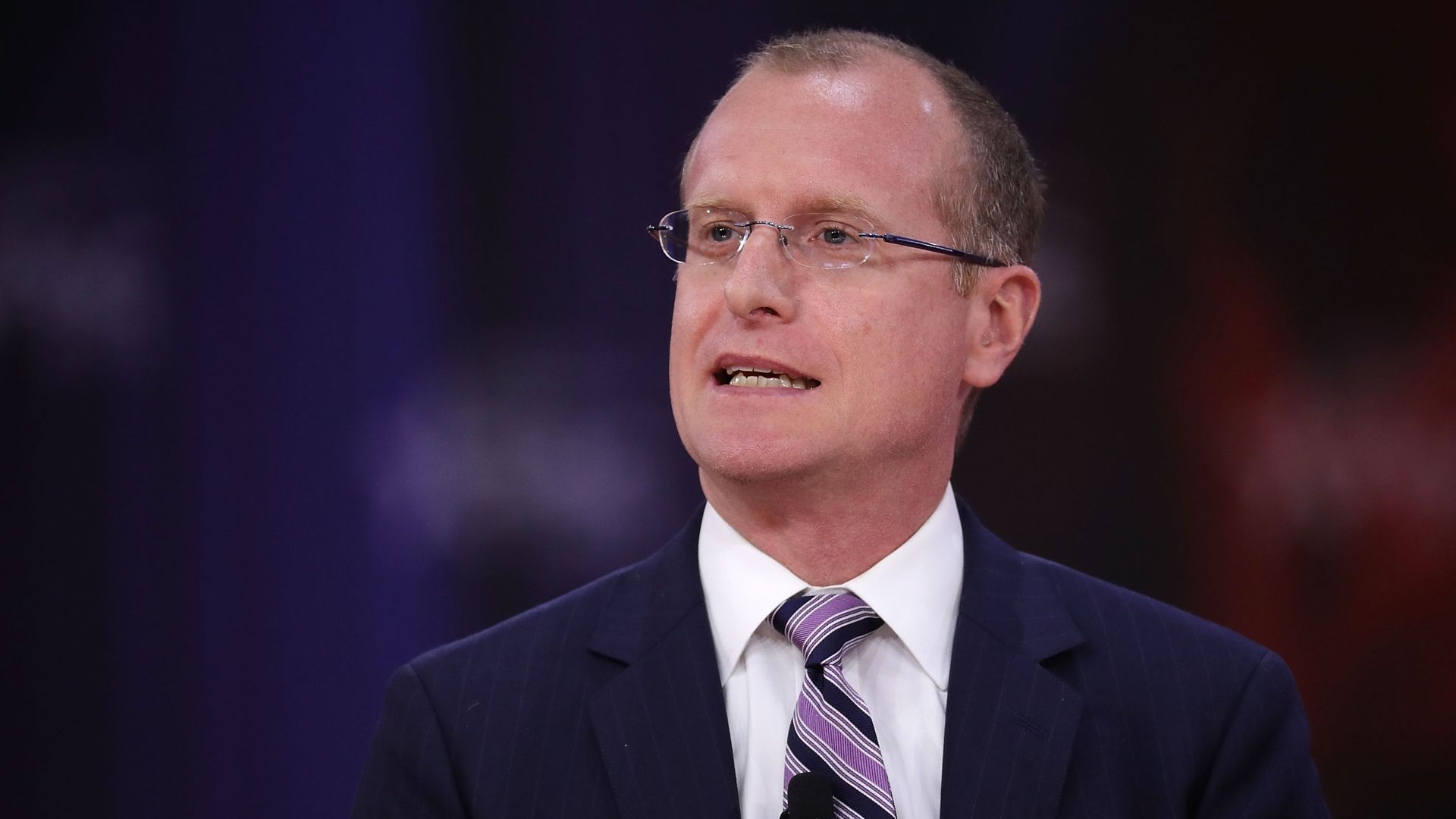 FCC commissioner Brendan Carr plans tomorrow to lay out a plan to speed the process of getting wireless infrastructure approved, agency officials tell Axios' David McCabe.
The details: Carr, a Republican, will discuss a plan to streamline the review process for placing wireless transmitters on federal lands, including vetting for potential environmental and historic preservation issues. His comments will come during an event held by the Consumer Technology Association.
Wireless carriers have pushed recently for the permitting requirements to be updated.
What's next: The FCC is expected to take action on the issue soon. The deadline for getting proposals on the agency's March meeting agenda is coming up on Thursday.
Why it matters: It's one small part of a bigger picture as American officials try and keep pace with other countries that are racing towards 5G. FCC chair Ajit Pai announced Monday that it would hold multiple auctions to open up more airwaves for the technology.
https://www.axios.com/newsletters/axios-login-4e49887a-3698-42a1-9985-6011aba0adea.html?chunk=4#story4
Testing your password's uniqueness
Password manager 1Password is helping customers see just how creative they are, by checking to see if passwords have ever been used before by anyone in the world.
The details: Thanks to lots of breaches, hackers have a pretty good corpus of commonly used (and therefore easy to guess) passwords. To help deal with this, 1password now integrates with the breach awareness site "Have I Been Pwned" to check if a password was used in any of half a billion stolen credentials from breaches shared with the site. 
It won't tell you if "P@SSW0RD" is associated with your email address.
Rather, it can tell whether any person anywhere has been caught using an identical password in the past.  (Spoiler alert: That one's been used.)
But but but: To avoid becoming yet another potential security weak point, Joe notes that the effort only uploads the first few characters of a password to the servers. The servers return a list of matching passwords seen in the wild and then check to see if the password is a full match.
https://www.axios.com/newsletters/axios-login-4e49887a-3698-42a1-9985-6011aba0adea.html?chunk=5#story5
Take Note
On Tap
NewCo Shift continues in San Francisco
Morgan Stanley's Technology, Media & Telecom Conference also continues in SF.
The House is slated to vote on an anti-sex-trafficking bill that has been the subject of considerable consternation among tech companies concerned with being held liable for user-generated content.
Trading Places
Hollar, an online mobile dollar store recently valued at $200 million, is looking for a new CEO, according to Recode.
ICYMI
https://www.axios.com/newsletters/axios-login-4e49887a-3698-42a1-9985-6011aba0adea.html?chunk=6#story6
After you Login
While e-sports seems like a recent phenomenon, as Quartz' Mike Murphy points out, video games have been a spectator sport for a while.