Axios Login
May 20, 2022
1 big thing: The future of work could look like a Starbucks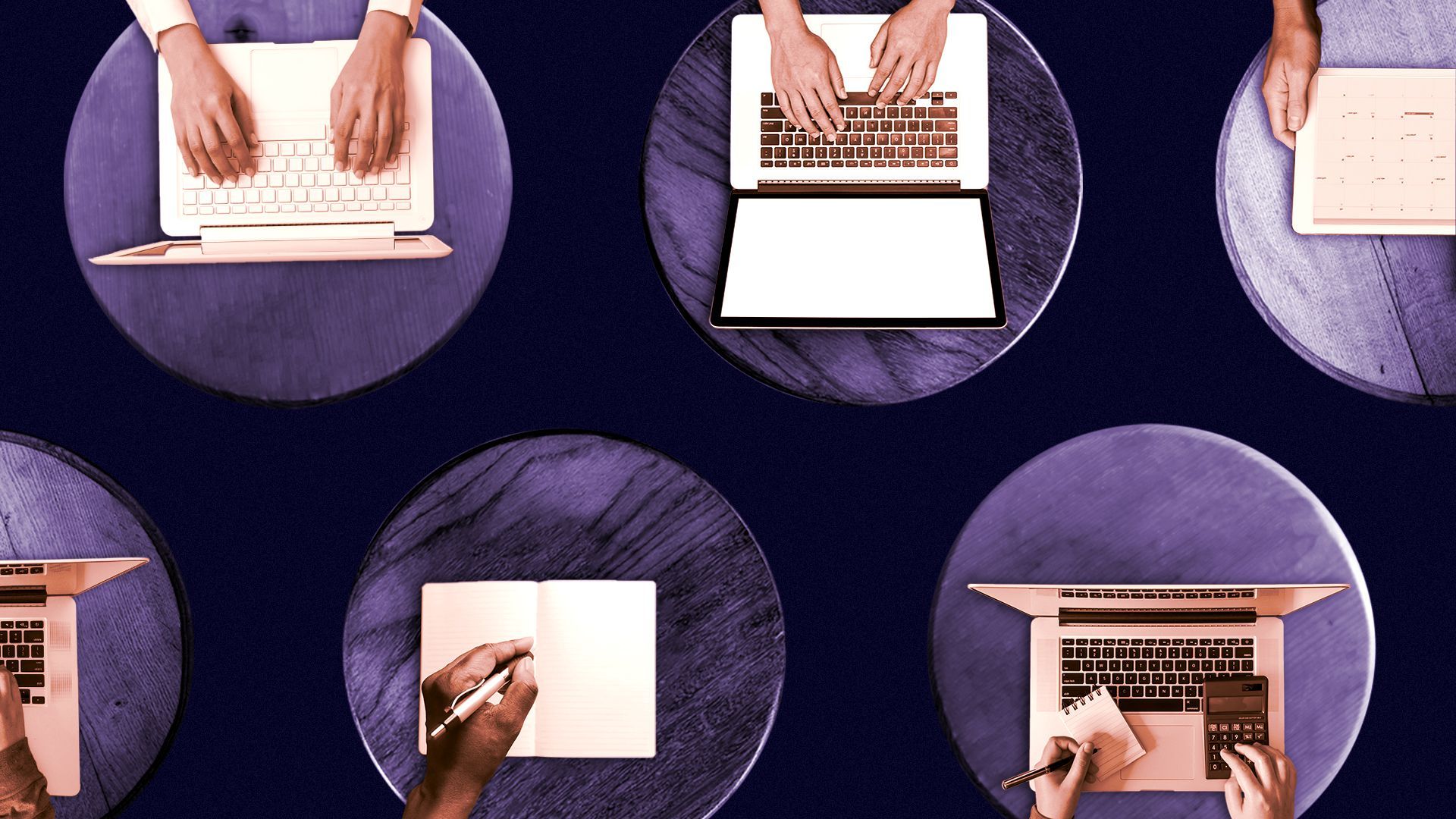 Twilio CEO Jeff Lawson imagines that rather than have offices in each city where his firm employs a cluster of workers, he could just open a coffee shop where employees could work and gather.
Why it matters: Nearly everyone agrees that the future of work is hybrid, but no one knows exactly what that will look like.
Like many companies, Lawson has seen the proportion of remote workers skyrocket during the pandemic, going from 15% of workers to nearly 50%. In many cities, though, Twilio now has enough people for some sort of office — if it's the sort of place workers actually want to go.
"Nobody is excited to go back to the office five days a week," Lawson said at a dinner with reporters last week. "They do, however, want a sense of connection and belonging."
Hence the coffee shop idea, where workers could come in and work when they are looking for community, a change of scenery or a double latte. Lawson says he wants to run an experiment to see if it would work. "My CFO tells me not to tell anyone," he said to a room full of reporters.
For its San Francisco headquarters, Lawson said Twilio has also turned two floors of its office in San Francisco to more resemble an offsite meeting space, with breakout rooms. People whose job used to be office manager are more like event managers now, he said.
PagerDuty CEO Jennifer Tejada has taken a similar approach, upping her snack budget for those employees who choose to be in the office. "It's like an offsite," she said. "We took out a bunch of tables and desks."
Yes, but: A hybrid work environment also means fostering connections that don't require in-person presence.
Lawson notes that there is a long history of strong online communities, going back to the early days of the web, and even before that on services like Compuserve and AOL. The trick is figuring out what online community looks like when it's run by an employer.
Tejada says she wants to avoid creating a culture where those in the office get preferential treatment. For example, while she likes to come into the office and chat with employees, she doesn't announce her visits.
2. Scoop: Schumer seeks antitrust vote by summer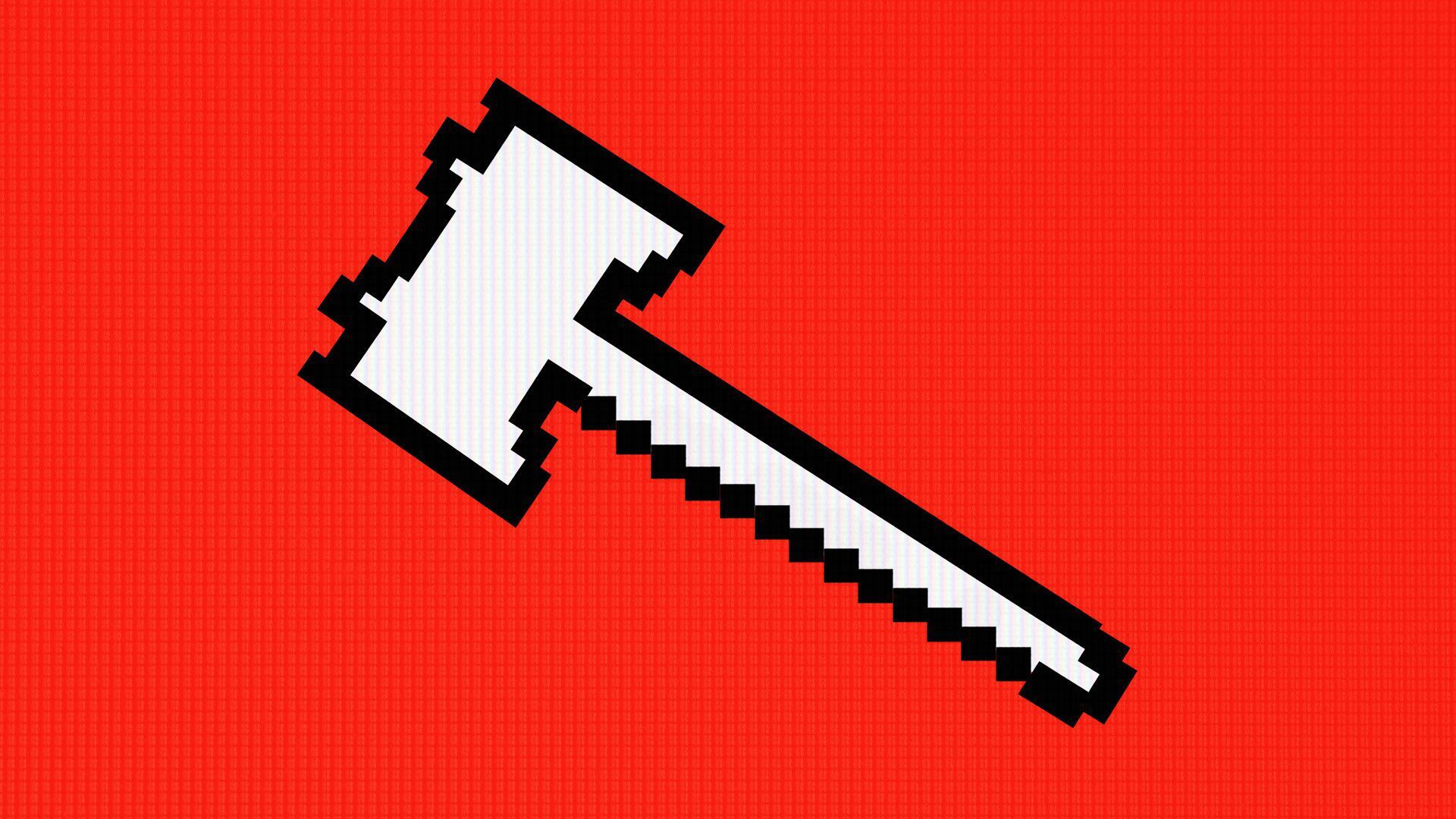 Senate Majority Leader Chuck Schumer (D-N.Y.) intends to put bipartisan tech antitrust legislation up for a vote by early summer, a Democratic source familiar with the situation tells Axios' Ashley Gold.
Why it matters: Schumer is in charge of the Senate's agenda, and if the bill doesn't pass soon, its prospects in the next Congress look shaky.
The legislation would then have to pass the House, where there is a companion bill.
Driving the news: Per a source familiar with the meeting, Schumer met with Sens. Amy Klobuchar (D-Minn.) and Richard Durbin (D-Ill.) Wednesday to discuss next steps for Klobuchar's bipartisan bill, the American Innovation and Choice Online Act, which passed out of the Senate Judiciary committee earlier this year.
The bill would ban Big Tech companies like Google, Apple, Amazon and Meta from favoring their own services in an anticompetitive way, similar to a House bill approved by the House Judiciary Committee as part of a marathon markup last summer.
Schumer urged Klobuchar to release an edited version of her bill with input from bipartisan members of the Judiciary Committee soon, so members have time to review it before it's put up for a floor vote, per the source.
Schumer told Durbin and Klobuchar he fully supports the antitrust bill, and committed to putting a revised bill on the Senate floor, according to the source.
Flashback: Though the bill passed out of committee, a number of members said it needed changes before they'd commit to voting for it in the full Senate.
Democratic leadership is working on ensuring 60 votes. Klobuchar recently presented to the Democratic caucus seeking support for her antitrust proposals.
The other side: Opponents of the bill say it would undermine national security, embolden China, break encryption services and endanger tech services consumers enjoy.
3. Twitter unveils "crisis misinformation policy"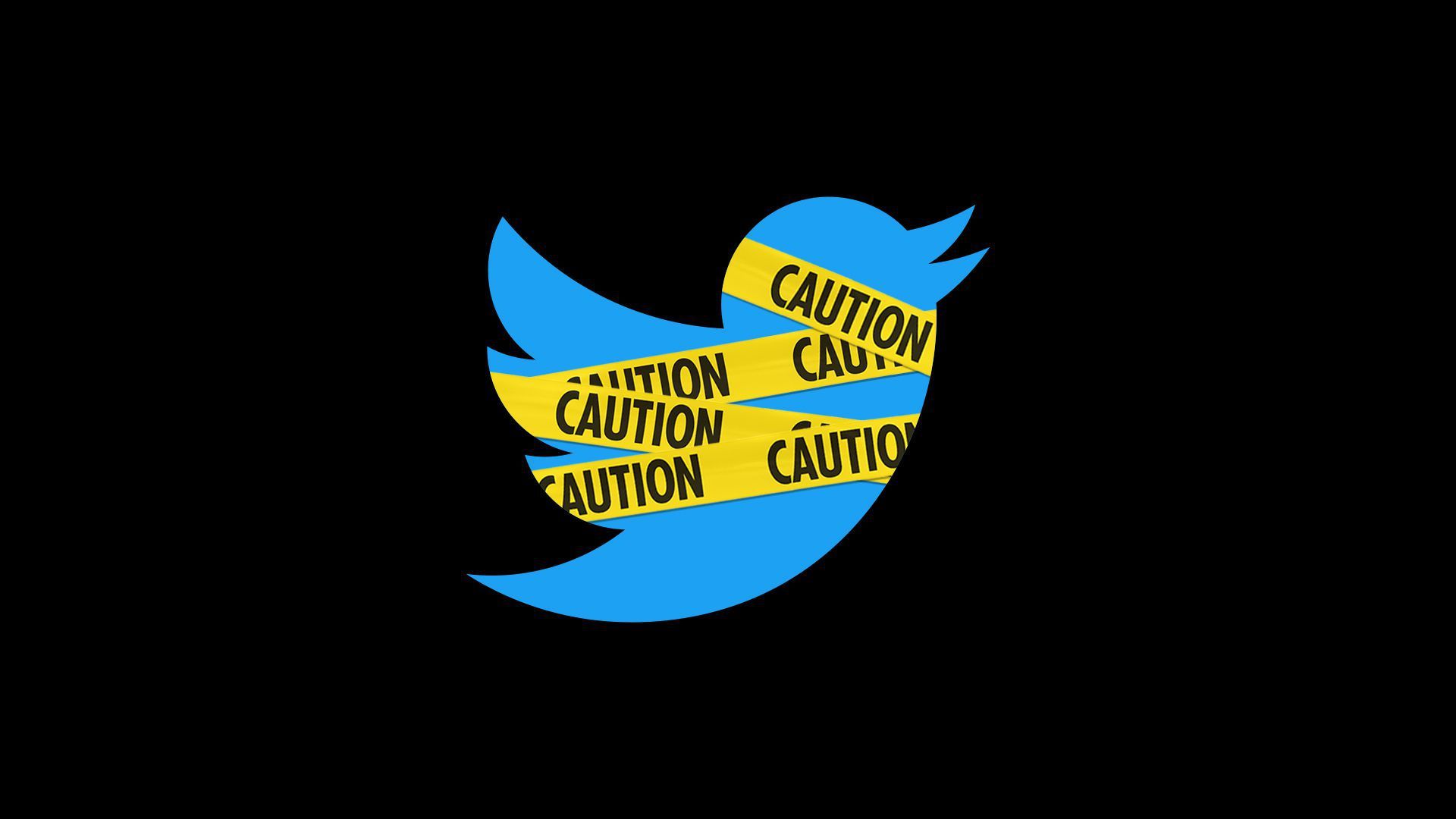 Twitter on Thursday introduced a new policy aimed at making sure the social network doesn't amplify or recommend disinformation during an international armed conflict or crisis, Axios' Dan Primack reports.
Why it matters: False material proliferated on Twitter and other social networks in the early days of Russia's invasion of Ukraine.
Twitter says it will work to vet fact-specific information in times of crisis, via "multiple credible, publicly available sources."
Inaccurate tweets won't be removed, but instead will be put behind a warning label. Users won't be able to like, retweet or share them.
What's excluded, per Twitter: "Strong commentary, efforts to debunk or fact check, and personal anecdotes or first person accounts."
Be smart: This content moderation effort, like many others at Twitter, could be totally or partially undone if Elon Musk buys the company.
Look ahead: Twitter says that while this initial policy is aimed at international armed conflict, it could later be expanded to include other forms of crisis.
4. Take note
On Tap
DLD runs today through Sunday in Munich. I'll be there moderating a couple of sessions before heading to Davos on Sunday.
ICYMI
5. After you Login