Axios Login
August 15, 2022
Happy Monday! Peter here, hoping to help Ina make the most out of her well-deserved vacation. She'll be back in your inbox tomorrow.
💾 Axios Codebook is back! Sign up here to get twice-weekly updates on cybersecurity issues and trends from Axios Cybersecurity reporter Sam Sabin.
Today's newsletter is 1,146 words, a 4-minute read.
1 big thing: Privacy walls close in on Big Tech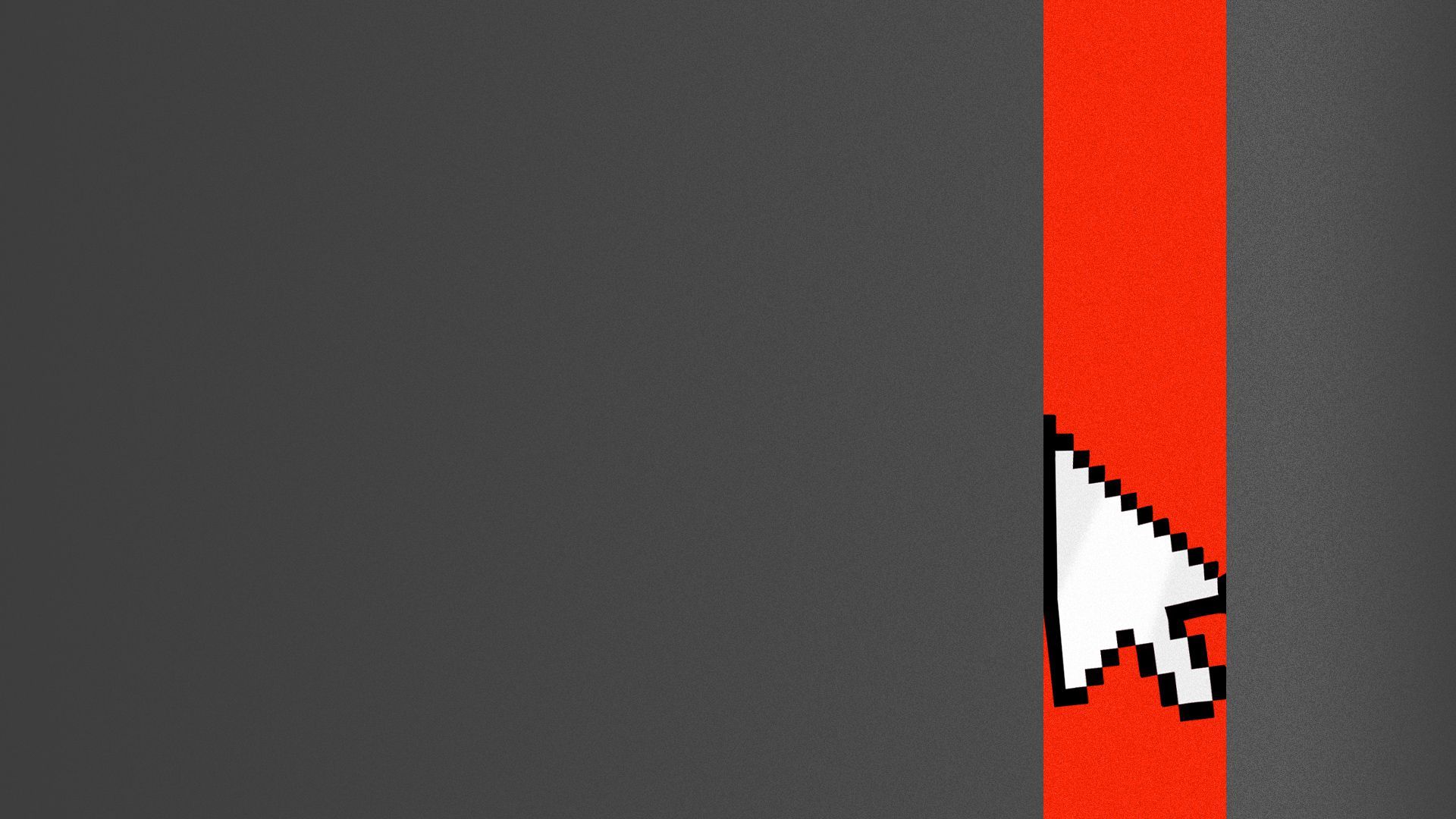 The Federal Trade Commission's major move towards crafting data privacy rules is the latest signal of a potential end to Big Tech's expansive use of online data, Axios' Ashley Gold and Margaret Harding McGill report.
Why it matters: Tech's users have grown more wary of the data trails they leave, yet the U.S. still lacks national data privacy protections.
What's happening: The FTC voted 3-2 along party lines Thursday to seek comment on the harms of "commercial surveillance" and whether privacy rules are needed. It's the first step in the FTC's rulemaking process.
"We've seen now that the growing and continuing digitization of our economy means that [privacy violations and data security breaches] may now be prevalent, and that case-by-case enforcement may fail to adequately deter law breaking or remedy the resulting harms," FTC chair Lina Khan said in a call with press.
Meanwhile, the FTC's efforts come as bipartisan lawmakers try to pass a comprehensive privacy bill, which has advanced farther than similar proposals.
The American Data Privacy and Protection Act would allow consumers to opt out of targeted advertising and require companies to minimize the data they collect, among other measures.
Between the lines: Anxieties about pervasive online data collection are on the rise after the U.S. Supreme Court ended federal protections for abortion.
Privacy advocates have warned that location data, emails, browser history and other online activity could be obtained by law enforcement in connection with abortion investigations in states that have outlawed the procedure.
In an executive order responding to the Supreme Court decision, President Biden encouraged the FTC to take steps to protect consumers' privacy when seeking information about reproductive health services.
The big picture: The FTC could spur Congress to act on long-awaited federal privacy legislation, and start to lay out what American digital privacy rules could look like.
While Europe passed its General Data Protection Regulation years ago, the data privacy protection vacuum in the U.S. has been filled by a patchwork of laws in a few states.
The intrigue: The FTC's rulemaking process is lengthy and it faces an uncertain legal outcome, but it could ultimately result in giving the agency the authority to fine companies for breaking rules.
Both Republicans and Democrats at the FTC emphasized the need for congressional action, with the Democrats arguing the FTC effort is not a substitute for legislation.
Reality check: The FTC "will face extended administrative and legal battles along the way" to crafting rules, Matt Perault, a policy adviser to New Street Research, wrote in a research note. "Given the challenges, we think the possibility of sweeping new rules is unlikely."
What they're saying: Lawmakers in both parties said their branch of government should move forward with privacy legislation in response to the FTC's action.
"To get real consumer data privacy protections, Congress must act," Senate Commerce Committee Ranking Member Roger Wicker (R-Miss.) said in a statement. "FTC commissioners have acknowledged that legislation, not regulation, is the preferred way to achieve these protections."
2. Internet usage skyrocketing among U.S. teens
Nearly half of all U.S. teens (46%) say they use the internet "almost constantly," according to a new poll, around double the percentage (24%) that reported the same usage in 2014-15, Axios' Sara Fischer reports.
Why it matters: Today's teens don't balance their real-world lives with their virtual experiences, they blend them.
This is especially true for minority populations, who — according to a new Pew Research Center poll — are much more likely to say they are always online than white teens.
State of play: The internet has changed dramatically in the past few years, creating new opportunities and risks for teens.
Today's teens, who nearly all (97%) say they use the internet daily, are visual communicators, and have more tools at their disposal for self-expression.
Video apps like YouTube, TikTok and Snapchat are the primary networks used by teens now, compared to platforms like Facebook, Twitter and Tumblr.
Yes, but: Constant connection also means that real-world problems — like bullying, harassment, and abuse — can be a bigger part of teens' lives.
Under pressure from parents and regulators, tech companies have begun to introduce parental controls and safety policies.
But teens are more aware now than ever about the risks of being constantly connected. More than half (53%) of teens who almost constantly use at least one social network say they are on social media too much.
Most teens (75%) say they visit YouTube daily, and around half say they use TikTok daily, Snapchat and Instagram at least daily.
The big picture: The pandemic forced most teens to double down on social relationships online. It also made aspects of their real-world experiences, like school and extra-curricular activities, available remotely.
While new efforts by tech platforms can help to curb some of the tactics used to exacerbate harm online, they can't protect teens from the same dynamics they would otherwise experience in the world.
3. GLAAD: Platforms should push monkeypox info
After Twitter began offering further monkeypox information to users, GLAAD is putting out a call for other social media platforms to follow suit.
Why it matters: As monkeypox has spread in the U.S., so has online misinformation about how it is contracted and who is at risk.
The fact that the virus has so far spread primarily among men who have sex with men has fueled misconceptions that monkeypox is a sexually transmitted infection.
What's happening: When Twitter users search the term "monkeypox" on the social media site, they are presented with a link to the Department of Health & Human Services and invited to "Know the facts."
GLAAD told Axios that they are calling on Meta, TikTok and YouTube to also steer users to trusted sources of medical information about monkeypox.
What they're saying: "Twitter's action will not only help stem the tide of MPV misinformation, but is also a clear example of leadership underscoring that institutions across all of civil society can play roles towards addressing this public health emergency," said GLAAD CEO Sarah Kate Ellis in a statement.
"Though anyone can contract MPV, it is disproportionately impacting the LGBTQ community, especially men who have sex with men, and it is urgent and critical to get the facts around vaccines, treatment, and prevention widely and equitably distributed."
Between the lines: The call for action comes a month after GLAAD released a report that gave major social media sites a failing grade when it came to protecting LGBTQ users on their networks.
4. Take note
On Tap
LA Tech Week kicks off today in the City of Angels.
The CIO Symposium and awards will begin today in Rancho Palos Verdes, California.
ICYMI
Uber is shutting down Uber Rewards, its free loyalty program, to focus attention on Uber One. (The Verge)
Chinese officials have suspended popular health platform DXY for criticizing the government's response to COVID-19. (Nikkei Asia)