It may not look any different, but today's Login was produced on Google's Pixelbook, which I rather liked. (See below for the full review.)
https://www.axios.com/newsletters/axios-login-499dc76b-3d31-4747-b33d-e0da038a82c4.html?chunk=0#story0
Axios review: Google's Pixelbook is a good option for the well-heeled and well-connected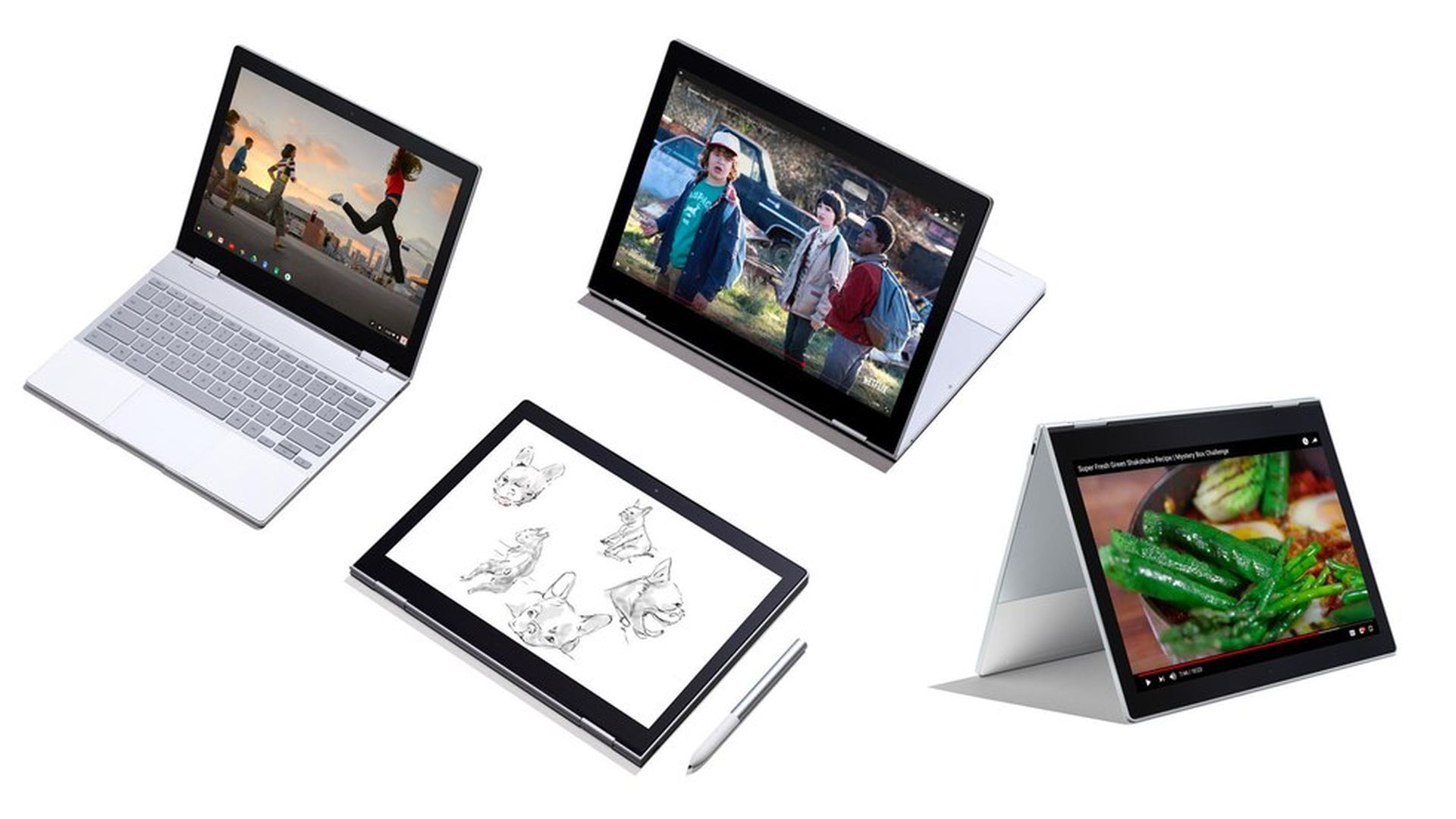 Google's Pixelbook is the company's latest effort to show that its Chrome OS can be used for more than just a lower-budget, part-time, web-browsing device.
New features: The company has made a lot of improvements since the Chromebook Pixel, including support for Android apps, a digital pen and the voice powered Google Assistant. The Pixelbook also folds into a tent or tablet, making it a nice option for watching movies or surfing on a couch.
The bottom line: The Pixelbook is a worthy, if not inexpensive, option for those who always (or nearly always) have an internet connection.
My biggest test for the device was whether I could do my real work on it — and the answer was yes. I was able to write this review, open and read attachments. The biggest adjustment was that the control key needed for the copy and paste shortcut was in a different place than on a Mac, which took some getting used to.
Downloading Android apps was a plus, but I needed to sign out of my corporate Gmail account and use a personal one to get that feature to work. Once I did, though, I was able to combine the fast browser with separate windows for apps like Slack and Twitter.
Who it's good for: People that want a fast, secure browser and don't mind paying as much as they would for an ultra-thin laptop.
Who it's not: People that need a specific desktop app or frequently lack a connection might be better off with a traditional laptop.
The practicalities: The Pixelbook hits stores Oct. 31 and costs $999. It's already available for order on Google's store.
https://www.axios.com/newsletters/axios-login-499dc76b-3d31-4747-b33d-e0da038a82c4.html?chunk=1#story1
Twitter stock rises despite admitting inflated user numbers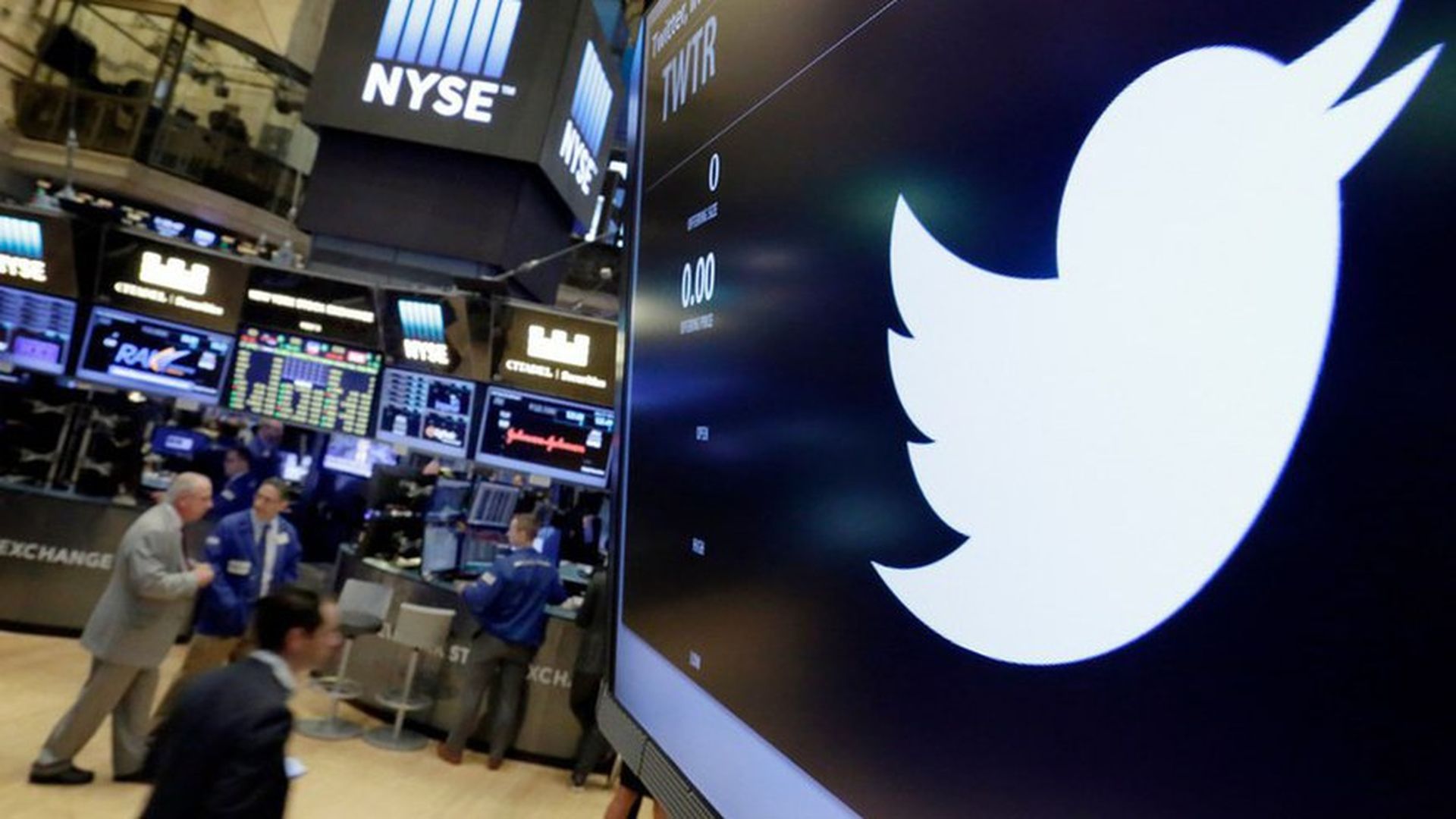 Twitter stock was up over 10% in pre-market trading Thursday after the company announced that it beat revenue and growth expectations, Axios' Sara Fischer reports.
Yes, but: The success is being overshadowed by the fact that the company admitted to inflating user growth over by approximately 1-2 million users per quarter since the fourth quarter of 2014. The company said in a letter to shareholders that the miscalculation occurred from including "certain third-party applications" that should not have been counted in Twitter's monthly active users number.
Why it matters: Twitter has faced criticism in the past for inflating video metrics and for its "inadequate" response (Sen. Mark Warner's words) to the Senate Intelligence Community's inquiry into Russia involvement on its platform. At a time when technology platforms are under increased scrutiny for not being transparent enough, this type of admission only plays into the narrative that tech companies are not properly policing themselves.
https://www.axios.com/newsletters/axios-login-499dc76b-3d31-4747-b33d-e0da038a82c4.html?chunk=2#story2
Walmart plans to significantly up its use of Macs
Walmart has 7,000 Macs in use today, but expects that number to skyrocket next year as it gives workers the option of using an Apple computer or Windows PC.
"This time next year we will probably be managing 100,000 Macs," Miles Leacy, technical expert for Apple technologies at Walmart, said at a conference hosted by Jamf. "In a few months we are going to announce the choice program for employees."
What's happening: Walmart is working on the project with Apple and Jamf, which specializes in managing Apple devices in business. Leacy noted that one reason for the project is the total cost of ownership, saying "it is a lot cheaper than supporting a Windows box — it just makes good business sense."
Why it matters: While Apple makes most of its money in the consumer business, it has been steadily trying to grow business adoption of Macs, iPhone and iPads. Other big Jamf customers include Lyft (which has 90% of its 1,700 workers on Macs), IBM, GE, SAP, Capital One and Intuit.
https://www.axios.com/newsletters/axios-login-499dc76b-3d31-4747-b33d-e0da038a82c4.html?chunk=3#story3
Orchid creates internet protocol to defeat censorship and surveillance
Orchid Labs says that it has developed blockchain-based protocol that lets users access the internet free of censorship, restrictions, and surveillance, Axios' Kia Kokalitcheva reports.
Why it could be a big deal: Orchid co-founder co-founder Steve Bell tells Axios that the idea originated from internet restrictions he experienced while during his time living and investing in China. And because Orchid's network is decentralized — it exists by virtue of its users operating Orchid software on their computers — it can't be shut down or controlled by a government or single entity.
Not surprisingly, San Francisco-based Orchid's lofty ambitions caught the attention of top investors like Sequoia Capital and Andreessen Horowitz.
"I think a free Internet is a really important thing for society and they're solving it in a very elegant way through technology," says Sequoia partner Matt Huang. "This type of network is, to us, one of the most exciting first applications of the blockchain computational sharing economies."
How it works: The main idea is to incentivize people with unused internet bandwidth to share it with other users (presumably in places with restrictions), in exchange for payment via Orchid's Ethereum-based tokens. The company also says it's a more viable option than Tor and virtual private networks (VPNs), which are increasingly difficult to access in places like China.
https://www.axios.com/newsletters/axios-login-499dc76b-3d31-4747-b33d-e0da038a82c4.html?chunk=4#story4
Google keeps low profile in Russia investigation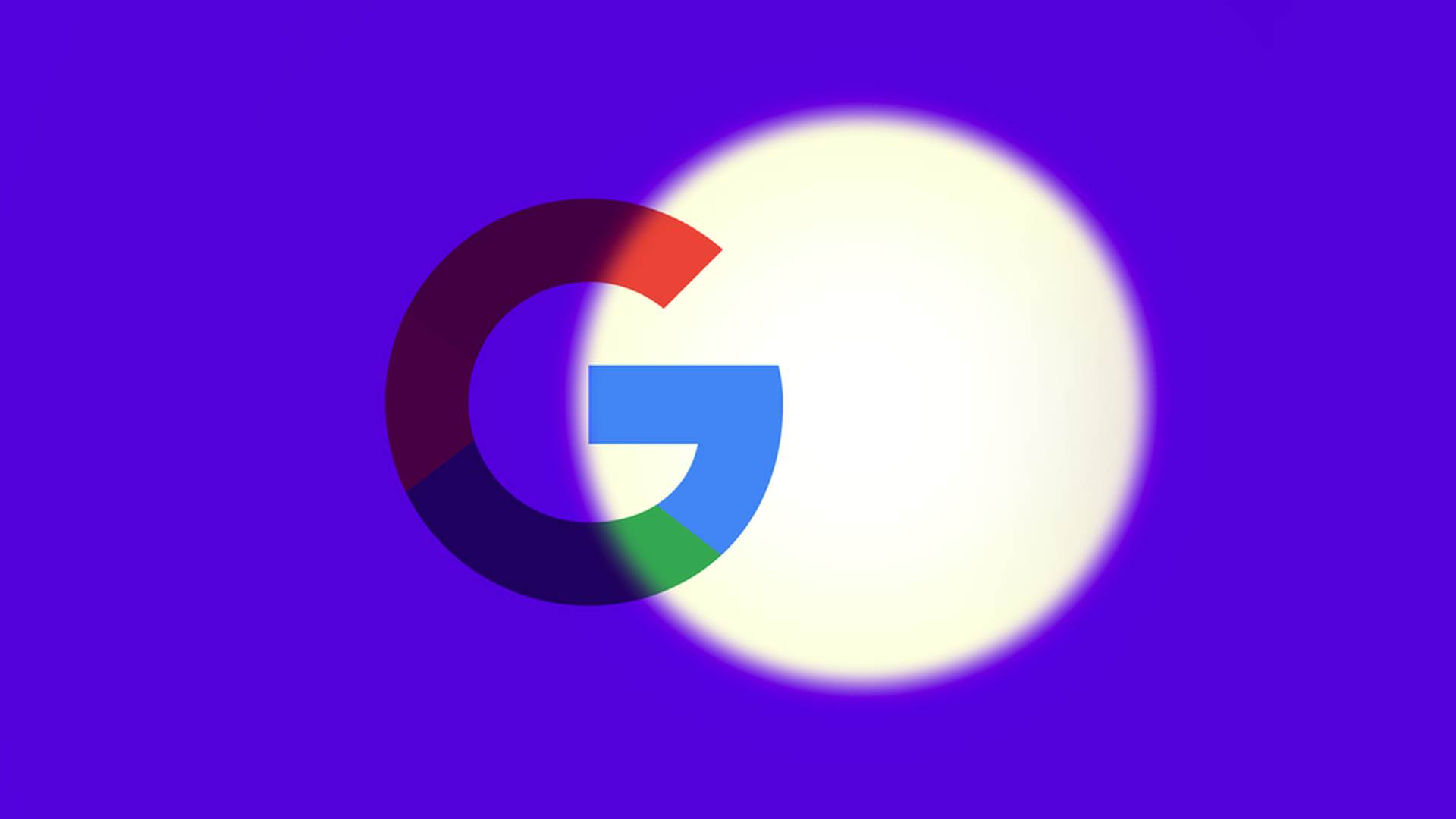 Facebook and Google both have a Russia problem. But while Facebook has mounted a very public response to charges of election meddling on its platform, Google has kept its head down, Axios' David McCabe reports.
Why it matters: Google is often at the center of tech policy battles. But at least so far, Google has managed to avoid the scale of criticism that has hit Facebook and Twitter as a result of Congress' investigation into the extent that Russian actors used the platforms leading up to the 2016 election. Still, it will get intense questioning when its general counsel testifies on Capitol Hill next week.
Compare and contrast:
Google has kept its congressional outreach quiet, while Facebook and Twitter have made public announcements after briefing investigators.
Google executives have stayed silent on the issue, while Facebook CEO Mark Zuckerberg begs forgiveness and his top lieutenants mix it up with reporters covering the Russia probe on Twitter.
While Facebook and Twitter fairly quickly confirmed they would testify at next week's hearings on the issue, Google took its time in confirming its attendance.
Expanding fact-checking efforts: And, as Sara reports this morning, Google is launching a new fact-checking program to increase transparency around news on its platform. The partnership will increase the number of verified fact checkers working on Google Search and Google News.
https://www.axios.com/newsletters/axios-login-499dc76b-3d31-4747-b33d-e0da038a82c4.html?chunk=5#story5
Trump's drone initiative seen as a win for tech
President Trump signed a memorandum yesterday directing the Department of Transportation to launch a pilot program to make it easier to test and deploy drones in some communities, Axios' Kim Hart reports.
Why companies using drones are happy: Those wanting to deploy drones on a large scale have been pushing the Federal Aviation Administration to develop clearer rules to give them flexibility to do things they aren't allowed to do today, like flying beyond an operator's line of sight, over people, and at night.
How it works: The 3-year pilot program aims to put in place at least five projects at the local level.
State and municipal governments will be able to partner with companies wanting to experiment with flying drones in their skies for things like aiding first responders or inspecting infrastructure.
The local governments will then submit proposals to the DOT, which will enter agreements with selected proposals.
In exchange for facilitating the projects by granting waivers, the municipalities and companies involved will provide data and feedback to the feds on what worked and what didn't to inform broader drone regulations.
Winning points: The announcement is also a way for Trump to win some points with major tech companies backing drones. When he hosted tech executives at the White House in June, Trump pledged to reduce barriers standing in the way of deploying emerging technologies. This action helps him deliver on that promise — although the heavy lifting will be done at the agency level.
What's next: Expect companies eager to get their drones in the skies to pitch communities on projects — kind of the reverse of what we're seeing with Amazon's request for headquarters bids.
https://www.axios.com/newsletters/axios-login-499dc76b-3d31-4747-b33d-e0da038a82c4.html?chunk=6#story6
Sprint and T-Mobile have a funny way of talking about merger
While they didn't come right out and confirm their merger talks, Sprint and T-Mobile essentially did so by both releasing earnings but cancelling their standard quarterly conference calls.
They even took similar approaches in offering their own commentary on earnings, while declining to answer questions, including certainly the ones they aren't ready to talk about.
Behind schedule: Sprint and T-Mobile had reportedly been hoping to have a deal to announce in time for this quarter's earnings reports, but things got delayed a bit, creating this week's dilemma.
The big question: This is one they definitely can't answer — Will regulators allow a deal to go through?
https://www.axios.com/newsletters/axios-login-499dc76b-3d31-4747-b33d-e0da038a82c4.html?chunk=7#story7
Take note
On tap: It's an earnings bonanza today with Amazon, Google, Microsoft and Intel all set to report financials.
Trading places: Grab, a rival to Uber in Southeast Asia, named former Microsoft and Google manager Theo Vassilakis as its CTO, based in Singapore...Doordash CFO Mike Dinsdale leaves less than a year after joining the company, TechCrunch reports.
ICYMI: What is Uber really worth? Axios' Dan Primack explores the idea...Communication styles on the Hill differ amongst Democrats (who prefer press releases) and Republicans (who like Facebook messages), Sara writes...Cisco and Google are teaming up in cloud computing, aiming to better compete against Microsoft and Amazon...Microsoft has discontinued production of the Kinect depth-sensing camera used in conjunction with the Xbox, Co.Design reports...TechCrunch writes that the Nik photo editing collection was headed for the grave after being discontinued by Google, but DxO has stepped in to acquire the software suite.
https://www.axios.com/newsletters/axios-login-499dc76b-3d31-4747-b33d-e0da038a82c4.html?chunk=8#story8