Just a reminder that if you are only reading Login, you are missing out on a whole lot of smart brevity from my amazing colleagues. You can subscribe to our other newsletters here and check out our main news stream at www.axios.com.
https://www.axios.com/newsletters/axios-login-46d5ba0a-e47d-488f-abff-8ead23273530.html?chunk=0#story0
Three takeaways from Amazon's big hardware launch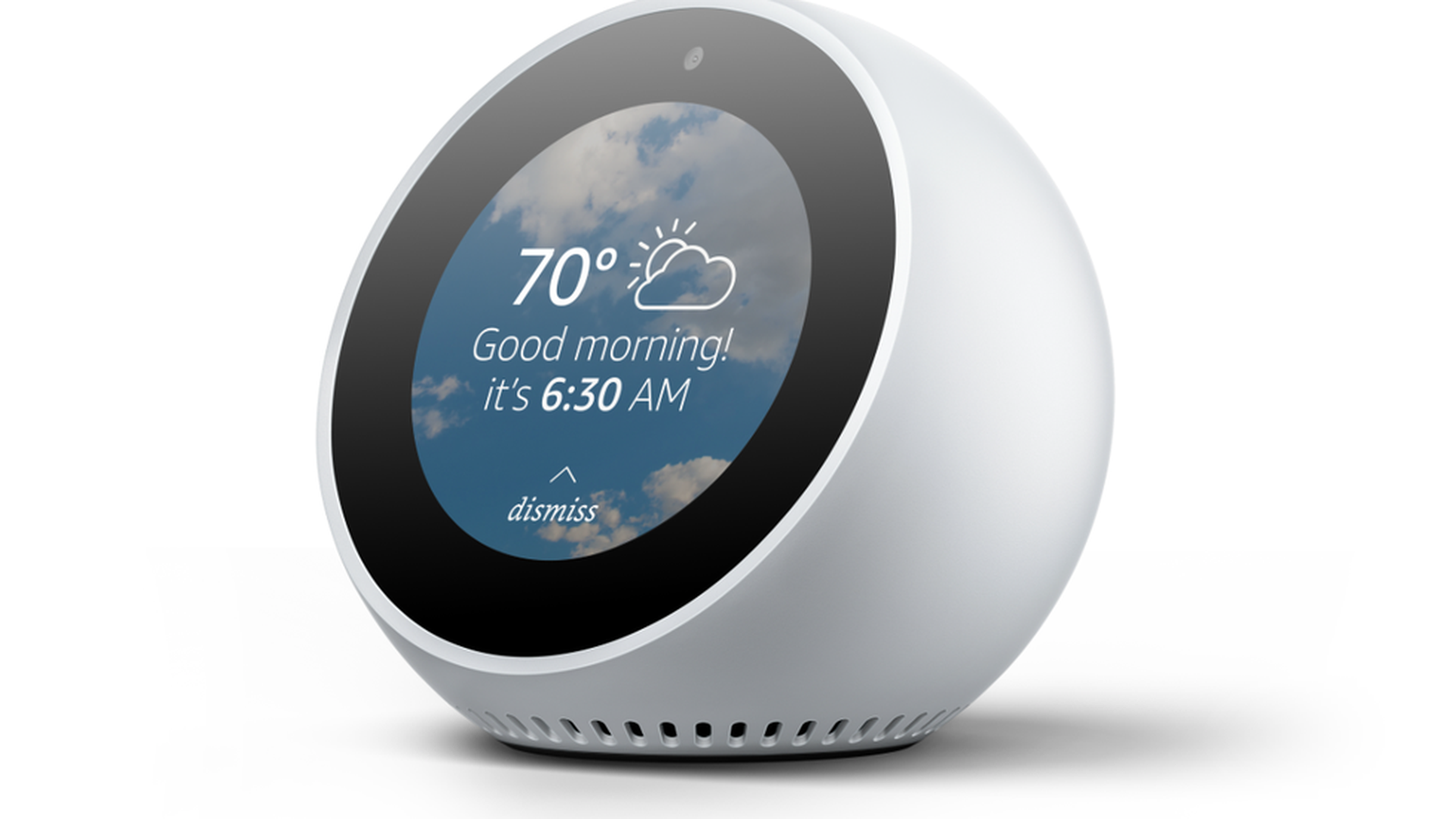 Amazon debuted a bunch of new devices Wednesday at a press event in Seattle, including several new additions to the Echo family as well as an improved version of the Fire TV set-top box that adds support for HDR and 4K video while maintaining a low $69 price tag.
Here are three things to ponder, in addition to whether you want to buy a new Echo:
Apple's HomePod just got (comparatively) even more expensive. Apple won't ship its $349 Siri-powered speaker until December. However, by adding improved audio to the Echo and cutting the price to $99, Amazon made the already pricier Apple alternative seem even more expensive.
The Chumby is back. The $130 Echo Spot that Amazon introduced Tuesday reminded a number of people of the Chumby — a short-lived but lovable internet appliance that displayed internet content on its small touchscreen.
It's all about Alexa. The common theme in these product launches was trying to maintain and build on Amazon's lead in the smart assistant space, where Alexa faces competition from both Siri and Google's Assistant. And it isn't just via Amazon's own products — Alexa is headed to BMW cars next year and will even be included in Big Mouth Billy Bass. CNBC notes that Amazon now has now has 5,000 people working on Alexa and Echo efforts, up from a stated 1,000 a year ago.
Meanwhile, here are a couple points noted by others:
From the WSJ's Geoffrey Fowler: By cutting both the price and complexity of smart home devices, Amazon has a chance to be the company that finally jump-starts the "smart home" category, which has been perennially just about to take off. As an added bonus, Amazon is bundling a Philips Hue bulb with each Echo Plus device.
Recode's Peter Kafka pointed out that while some called Wednesday's event a "surprise" event, it is more accurately described as an event that reporters agreed to keep quiet about since many, many journalists flew to Seattle to attend.
https://www.axios.com/newsletters/axios-login-46d5ba0a-e47d-488f-abff-8ead23273530.html?chunk=1#story1
How AI could succeed where Moneyball fell short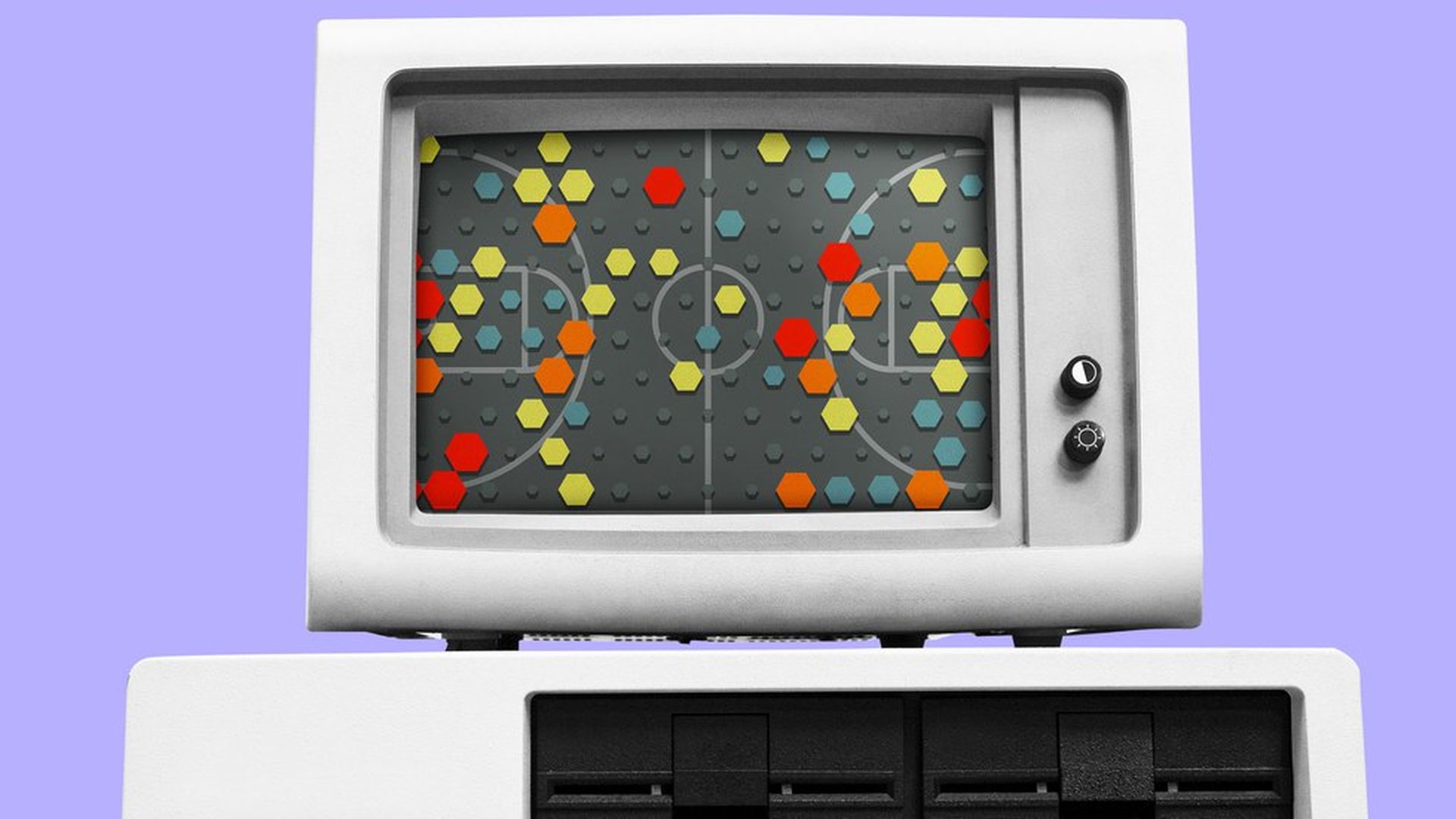 It's not clear that artificial intelligence is ready for the major leagues, but it is getting a tryout, reports Axios' Steve LeVine.
Billy Beane, the analytics-driven general manager of the budget-strapped Oakland A's, shook up sports and corporate boardrooms by melding overlooked, under-valued players into oddball yet cheap and winning teams.
Yes, but: What he never could do is win a championship. Some believe that today's machine learning might be able to help fix that type of problem.
What's happening: Richard Zemel, an AI consultant for the NBA's Toronto Raptors, tells Axios that among things that could transform a season are forecasting an opposing team's next play, or signaling whether, if you swap out one player for another, "we go on to win the championship."
One of the big challenges is that whether it is a human or a computer analyzing the data, past results can't fully predict future performance.
Steve talked to a bunch of experts, including both academics and those working in the field, and has more here. (Eagle-eyed readers will note we linked to this yesterday, but Login is a huge sports fan and wanted to make sure you didn't miss this one.)
https://www.axios.com/newsletters/axios-login-46d5ba0a-e47d-488f-abff-8ead23273530.html?chunk=2#story2
What to expect in Twitter's Russia probe briefing
It's Twitter's turn in the hot seat. The company will brief staff members of the Senate Intelligence Committee on Thursday as part of the probe into Russian meddling in the 2016 election.
What we're hearing: A congressional source tells Axios' David McCabe there are several areas that could be explored in today's briefing, while describing the discussion as more preliminary than the conversation with Facebook a few weeks ago.
How could Twitter have been used to drive stories in media outlets during the election? This question is especially relevant to the far-right media outlets that thrived on President Trump. An alleged network of Russian propaganda accounts was found to be linking to conservative media and sites known for pushing conspiracy theories earlier this year.
What role do bots play? This will come on the heels of a report this week of botnet involvement in the German election. There will also likely be questions about how Twitter handles malicious bots once they are identified.
How could Twitter make more of its information available to outside researchers? Twitter started opening up its database to some researchers in 2014 — but Silicon Valley companies are typically careful about releasing user data.
What about paid ads? Twitter's ad infrastructure is less robust than Facebook's, but how foreign entities purchased ads will be a topic of interest.
The bottom line: While Facebook and Twitter are often lumped together as social networks, they face different questions in this investigation. The biggest question for Twitter is whether and how it influenced media coverage in the 2016 election — a key concern for both parties that will get a lot of attention.
https://www.axios.com/newsletters/axios-login-46d5ba0a-e47d-488f-abff-8ead23273530.html?chunk=3#story3
How Russians use social media to divide Americans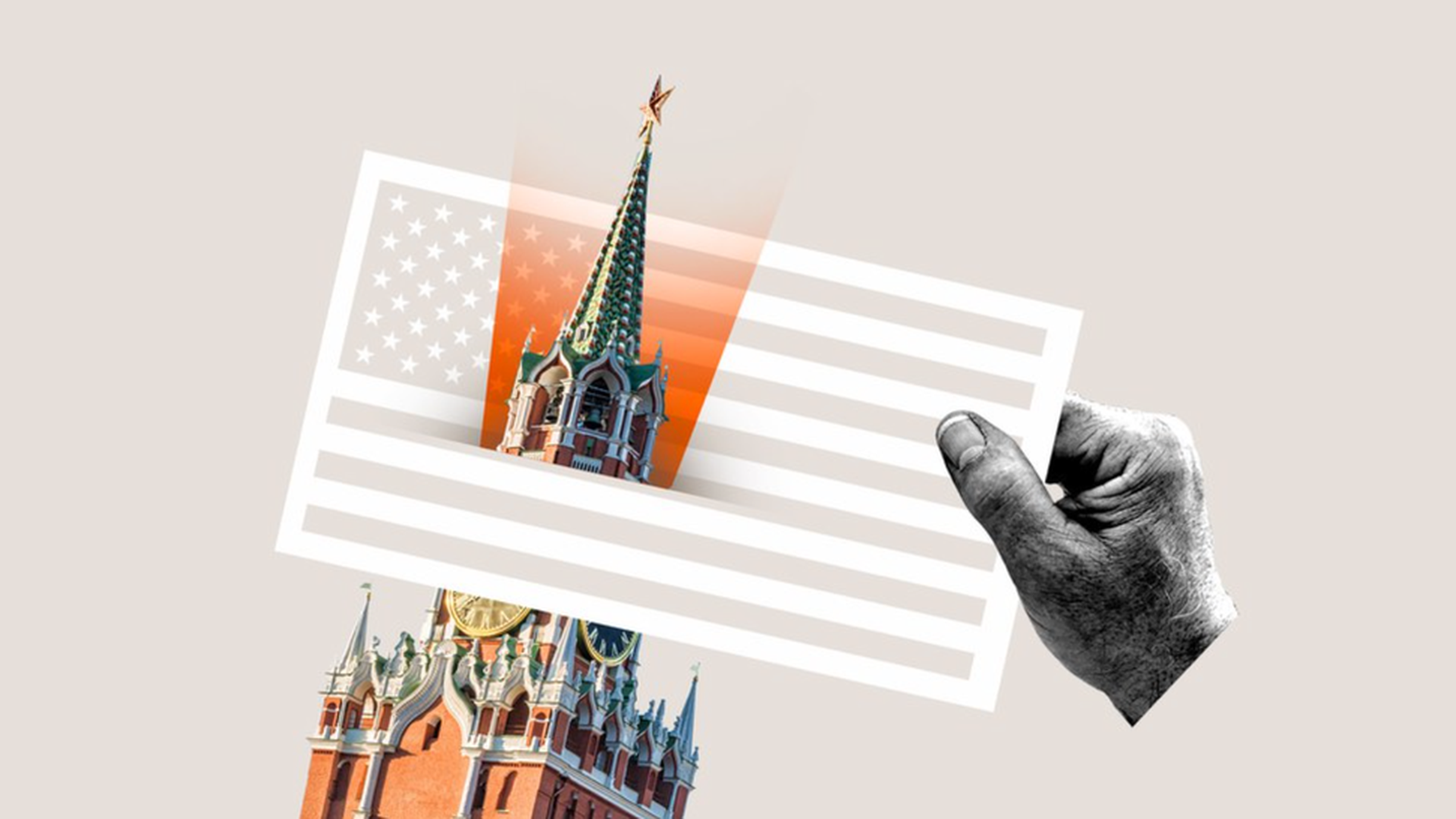 Congressional investigations and media reports are shedding light on ways Russians use social media to cause division and chaos in the U.S.
Impersonating identities: The Daily Beast reports that Kremlin trolls stole the identity of United Muslims of America (a real organization), and then used that alias Facebook page to buy ads aimed at a Muslim audience in order to promote political rallies and spread misinformation.
Amplifying division with bots: Senate intelligence committee member James Lankford said during a hearing that Russian internet trolls were using social media to divide U.S. citizens over the controversy surrounding players kneeling in protest during NFL games.
Why it matters: The revelation that Russian actors meddled in the 2016 election through Facebook ads have led to intense scrutiny into how social media was leveraged to sow chaos and create divisions among Americans. As congressional investigations ramp up and details leak out, a clearer picture is emerging of the tactics used to interfere with American democracy.
Axios' David and Sara Fischer have more on the tactics being used and the implications, as well as what lawmakers are trying to do to stop it.
https://www.axios.com/newsletters/axios-login-46d5ba0a-e47d-488f-abff-8ead23273530.html?chunk=4#story4
Take note
On tap: Advertising Week NYC continues...Sens. John Thune and Gary Peters will release the full text of their legislative proposal for self-driving cars today.
Trading places: Former Hulu CEO Jason Kilar is joining the board of Wealthfront Knowledge Center...The Senate confirmed Makan Delrahim as assistant attorney general in charge of antitrust issues.
For the record: A Login item yesterday incorrectly referred to Group 9's Ben Lerer as Ken Lerer. Also, on Tuesday, an item mentioned Brian Reaves as Dell's Chief Diversity & Inclusion Officer, but didn't note that the area will continue to be under the purview of chief customer officer Karen Quintos, to whom Reaves will report.
ICYMI: Roku priced its IPO at $14 per share, valuing the company at $1.3 billion, and will begin trading Thursday on NASDAQ, CNBC says...Apple updated its privacy policy and offered a more detailed description of how its Face ID system works...Uber ended a sub-prime car leasing program it said proved far costlier than expected...Toshiba signed a deal to sell its chip business for $18 billion to a Bain Capital-led group that also includes Apple and Dell.
https://www.axios.com/newsletters/axios-login-46d5ba0a-e47d-488f-abff-8ead23273530.html?chunk=5#story5