Axios Login
January 11, 2023
While you were sleeping I was flying from San Francisco to Munich (and also hopefully sleeping). Today's Login is 1,176 words, a 4-minute read.
✈️ Situational awareness: Over a thousand U.S. flights were delayed Wednesday morning as the Federal Aviation Administration experienced a widespread service outage, Reuters reports.
1 big thing: Social media's addiction-lawsuit threat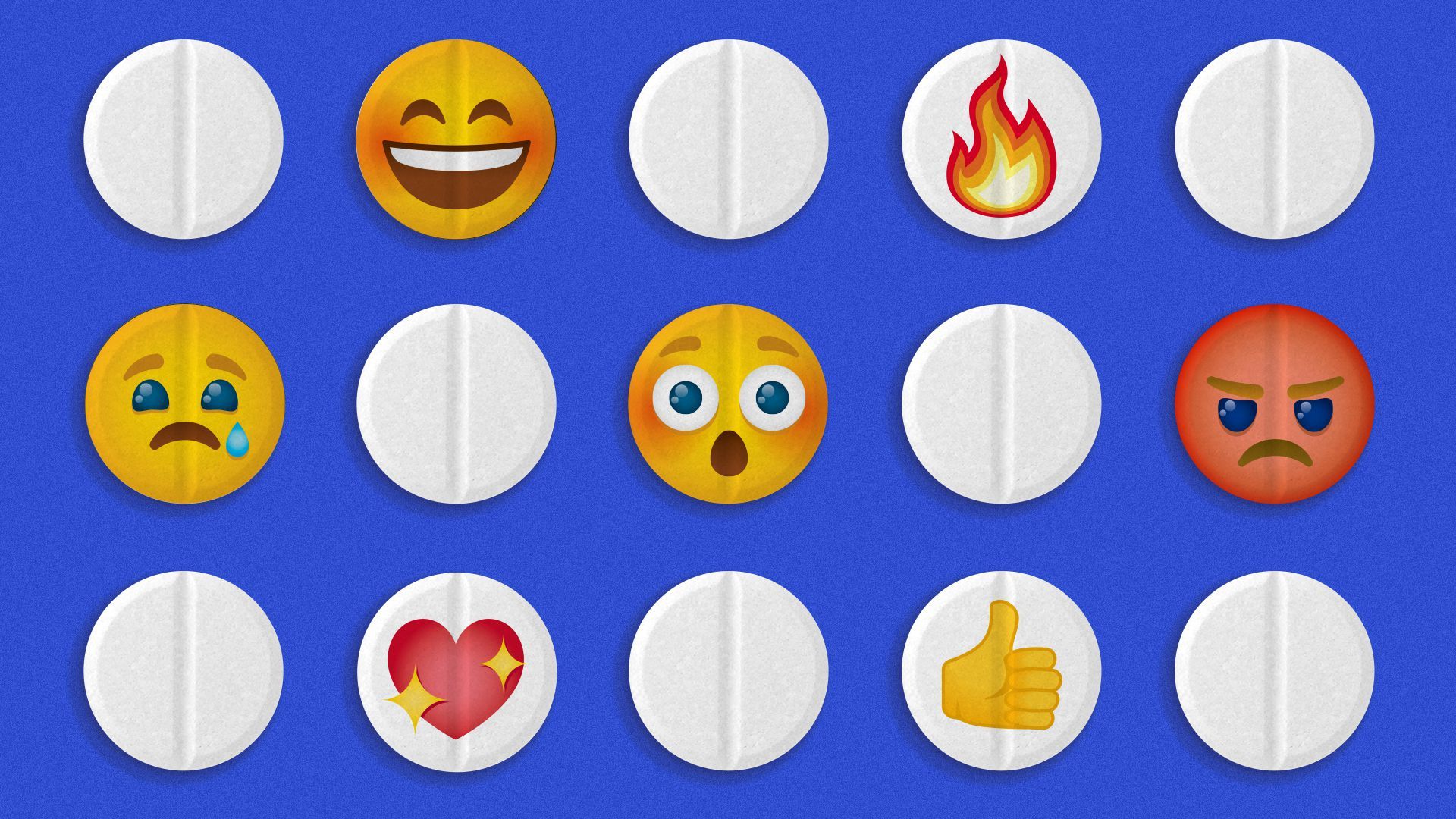 A major new federal lawsuit playing out this winter argues that social media platforms are "defective" products that can be held legally responsible for harms they cause to younger users, Axios' Ashley Gold reports.
Why it matters: Plaintiffs in the more than 100 cases that have been consolidated to one federal courtroom say services like Facebook, TikTok, Snapchat and YouTube are addictive by design — and lawyers working on the case compare their work to the fight against tobacco or opioids.
Driving the news: A new master complaint in the case, filed in the Northern District of California, is due to be filed next month.
Of note: Last week, the Seattle School District sued tech companies for creating a "youth mental health crisis."
What they're saying: "When you have a paralyzed legislature, litigation is the only action that's going to push social media companies to make changes and be held accountable," Previn Warren, an attorney at the Motley Rice law firm and co-lead counsel for the multi-district social media lawsuit, told Axios.
Lawyers involved with the case compare the effort to the successful legal campaign against opioids makers, which tested new theories of product liability and public nuisance. But those theories have not yet been applied to social media.
How it works: Warren said he and his fellow co-leads are tasked with coming up with one organized set of pleadings for future plaintiffs to sign onto, due Feb. 14, and that he expects more cases to join. 
The other side: Social media services have pointed to their kids' safety efforts, saying that younger users won't abandon these apps, so it's important for parents to play a role in ensuring kids are using them in a healthy manner.
2. Marketing agency enlists AI "interns"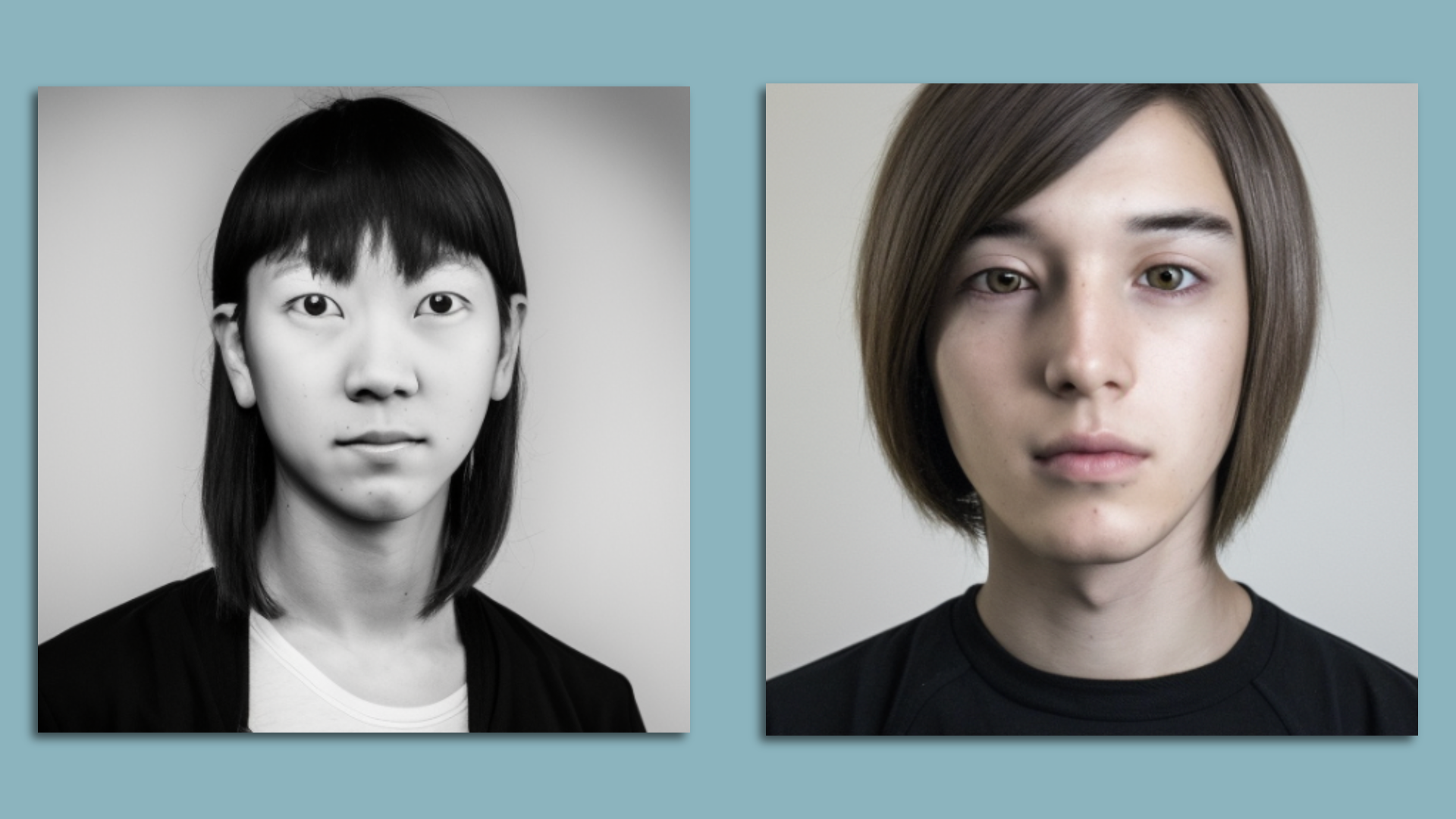 Instead of hiring human interns, Codeword — a tech-marketing agency within WE Communications — is leaning on artificial intelligence technology to complete menial yet necessary tasks, Axios' Eleanor Hawkins reports.
Why it matters: As the economy tightens, more industries are beginning to capitalize on tools like ChatGPT and AI image generators like Dall-E 2 in place of living, breathing talent.
Details: The "interns" are technically digital software models that created their own images and named themselves Aiko and Aiden.
The pair will work on graphic designs, do research and generate editorial content, as well as share their experiences through the company blog and social media.
What they're saying: "It's an opportunity to streamline internal processes by eliminating necessary but mind-numbing and time-consuming tasks — or at least to pass them off onto emotionless interns who can't get bored," says Codeword senior editor Terrence Doyle.
Yes, but: "I'm a former freelance journalist, and I do a lot of ghostwriting for Codeword's clients, so I'd be a liar if I said I wasn't sort of terrified by the creative — or, rather, ruthlessly productive — capacity of AI," adds Doyle.
Zoom out: This AI technology can produce the same level of quality work that an inexperienced employee might deliver, say Richard Bowman and David Boyle — authors of the new book, "Prompt: A practical guide to AI-powered brand growth with ChatGPT."
3. Scoop: Warner mulls expanded TikTok bill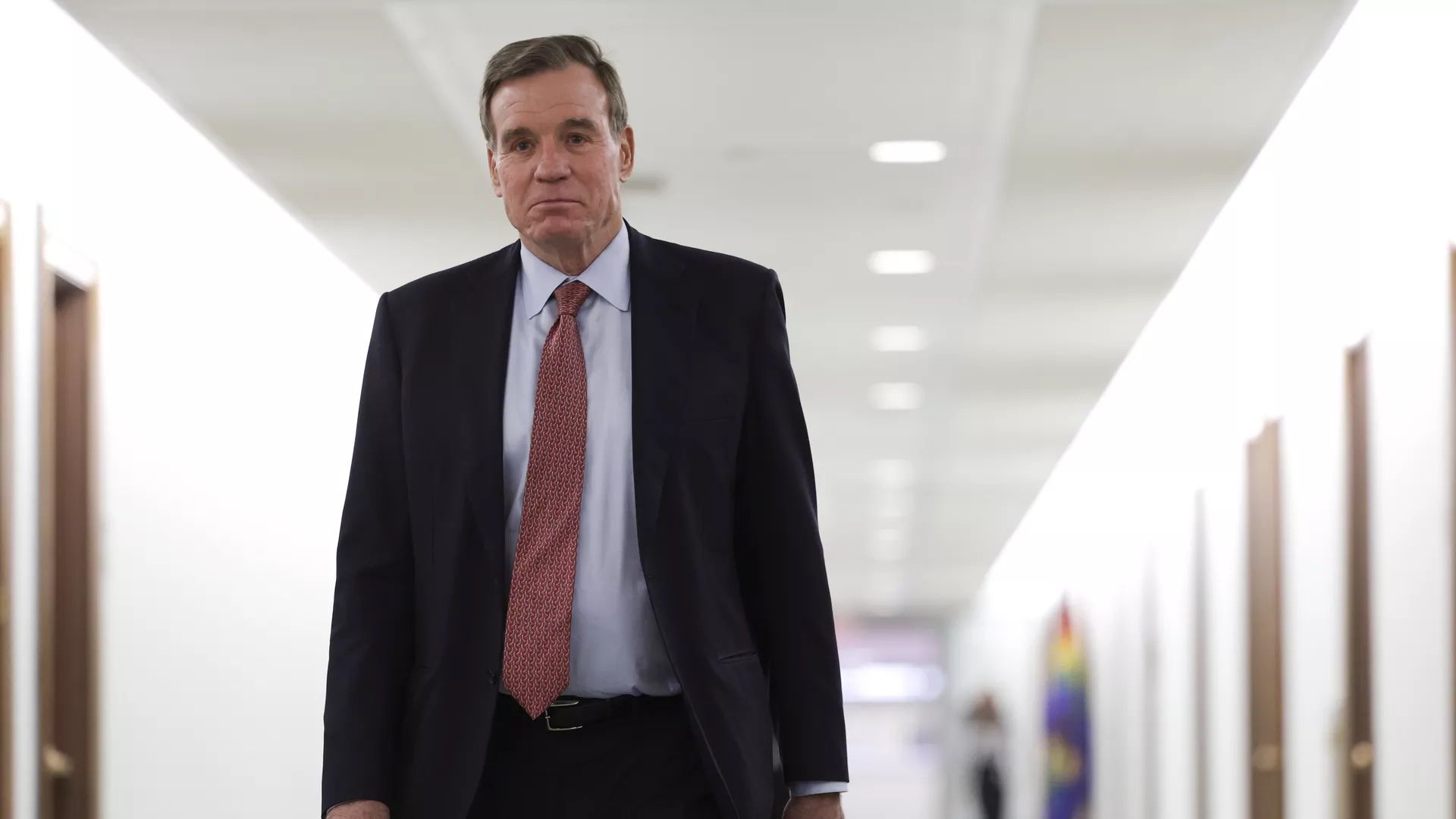 Sen. Mark Warner (D-Va.) is considering proposing a bill that would go beyond current efforts to ban TikTok in the U.S. by addressing a wider "category of applications," Ashley reports.
Driving the news: TikTok, the massively popular video-sharing app owned by China's ByteDance, is facing bipartisan bills that would ban it in the U.S. over concerns that China might spy on American users or manipulate TikTok content.
TikTok is also stuck in a years-long negotiation with a key federal regulator over a national security deal that would give an American company custody of its data, and faces additional regulatory scrutiny from individual states.
TikTok has said efforts to ban the app in the U.S. are misguided and that China cannot access American users' data.
What they're saying: "I'm moving toward legislation that would create a ban, but how you do this is going to be really important," Warner, chairman of the Senate Intelligence Committee, told Axios in an interview.
"I have been reluctant to join some of the efforts that are just, 'let's just one-off ban a single app,' because I think that invites retaliation."
"I think you have to have a theory of the case that's broader than a single use. I have some distinct ideas I'm not ready to share yet," Warner said. "It'd be better to say we are concerned about this category of applications rather than a specific single app."
The big picture: Warner said he wants the Senate Intelligence Committee to focus on making sure the U.S. isn't behind on investments and guardrails for artificial intelligence, cybersecurity and quantum computing.
What's next: Warner said he hopes to be able to introduce a TikTok-related bill early in this congressional session.
4. Take note
Trading Places
The Center for Democracy & Technology has hired Nathalie Maréchal as co-director of its Privacy & Data Project. She was most recently a policy director at Ranking Digital Rights.
Hewlett-Packard Enterprise has added former Pfizer CFO Frank D'Amelio to its board of directors.
ICYMI
5. After you Login
You need your sound on for this one: Find the invisible cow requires you to listen to find the cow amid the shouting.
Thanks to Scott Rosenberg and Peter Allen Clark for editing and Bryan McBournie for copy editing this newsletter.