Hi from Providence, R.I., where I am in town to moderate two interviews at the National Governors Association meeting. Speaking of which, we have guests. Login is going out to the NGA conference attendees today and Monday, so please make them feel welcome.
https://www.axios.com/newsletters/axios-login-43353f30-f01f-4b9d-a9b1-88e3af1c3ea6.html?chunk=0#story0
The big problem with artificial intelligence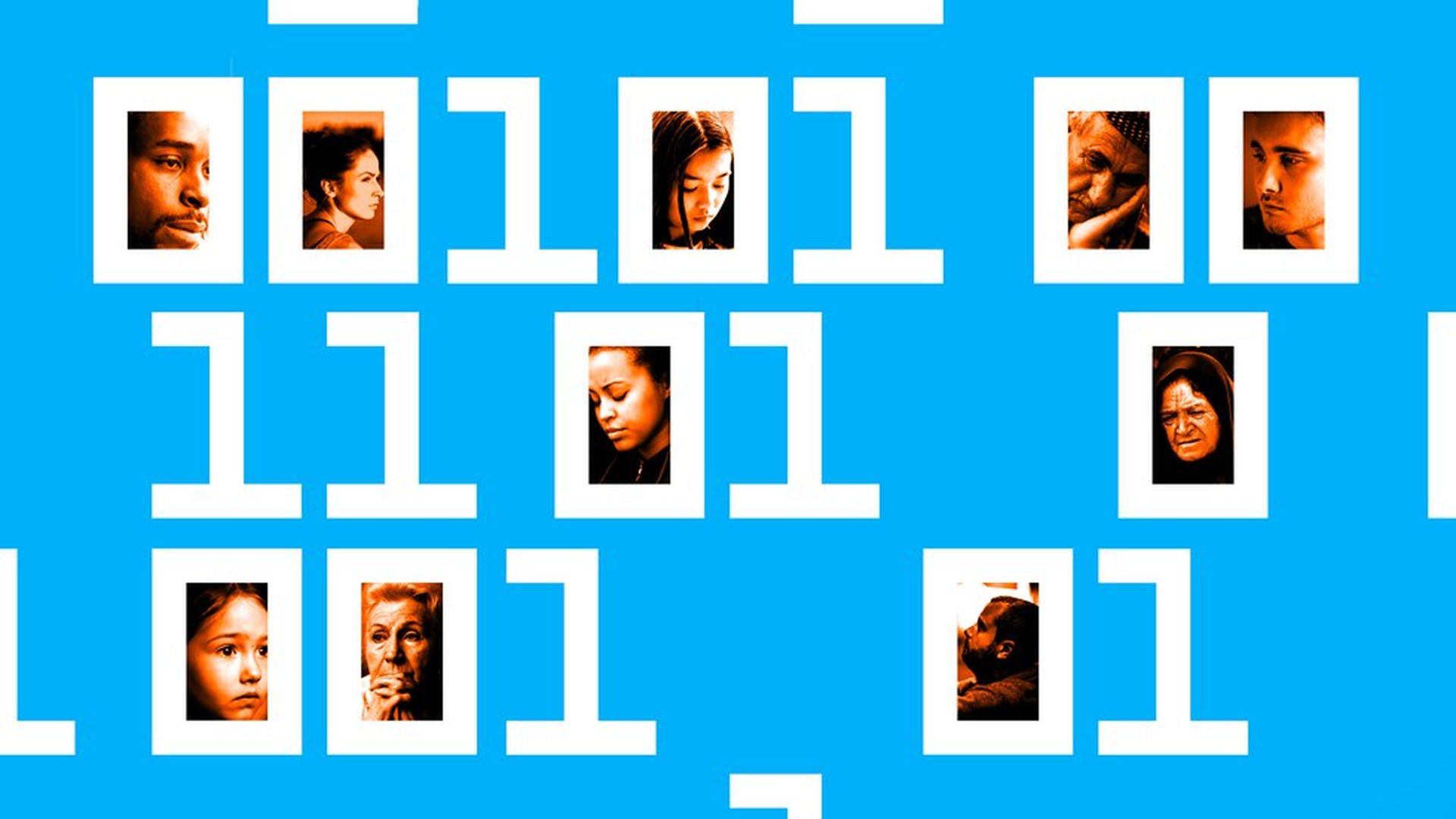 Artificial intelligence algorithms can indeed create a world that distributes resources more efficiently and, in theory, can offer more for everyone.
Yes, but: If we aren't careful, these same algorithms could actually lead to greater discrimination by codifying the biases that exist both overtly and unconsciously in human society. What's more, the power to make these decisions lies in the hands of Silicon Valley, which has a decidedly mixed record on spotting and addressing diversity issues in its midst.
Airbnb's Mike Curtis put it well when I interviewed him this week at VentureBeat's MobileBeat conference:
"One of the best ways to combat bias is to be aware of it. When you are aware of the biases then you can be proactive about getting in front of them. Well, computers don't have that advantage. They can't be aware of the biases that may have come into them from the data patterns they have seen."
Dig deeper: It also matters what the algorithms are optimizing for. Airbnb, in general, is looking to train its algorithms to learn what factors are most likely to lead to a positive experience for guests when they make their reservation. However, a customer with a racial bias, for example, may be more satisfied when they see only white hosts. But to further Airbnb's goal of an open, non-discriminatory platform, the company has to both recognize this issue, choose to prioritize non-discrimination, and then program accordingly.
Concern is growing:
The ACLU has raised concerns that age, sex, and race biases are already being codified into the algorithms that power AI.
ProPublica found that a computer program used in various regions to decide whom to grant parole would go easy on white offenders while being unduly harsh to black ones.
It's an issue that Weapons of Math Destruction author Cathy O'Neil raised in a popular talk at the TED conference this year. "Algorithms don't make things fair," she said. "They automate the status quo."
https://www.axios.com/newsletters/axios-login-43353f30-f01f-4b9d-a9b1-88e3af1c3ea6.html?chunk=1#story1
Ballmer's uphill battle to inject facts into political discourse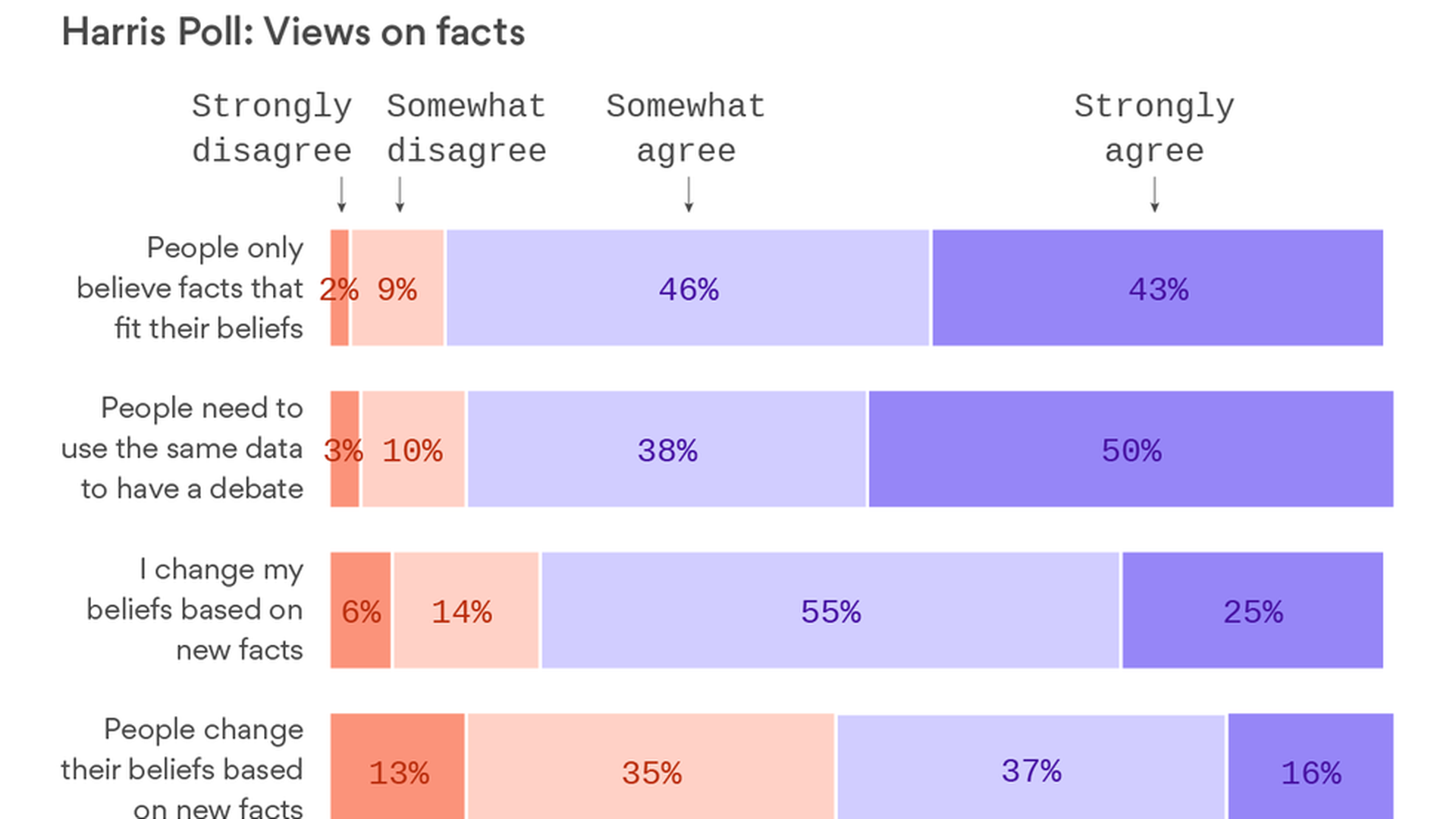 Facts matter. It's a core tenet here at Axios and also a key principle of Steve Ballmer's effort to bring more data into political decision-making. Ballmer's USAFacts.org commissioned a Harris Poll study that found 89% of respondents said most people only believe "facts that fit their beliefs," but nearly an equal number (88%) believe that a more informed debate would be possible in the country if people used the same data.
Some key findings:
80% agreed that new facts may change their beliefs.
Two-thirds of people were more interested in national data than they were in local information; however, they also believed state and local information to be more clear, unbiased, and trustworthy.
Three-quarters of those polled believe the information they receive about government expenditures and outcomes is biased.
Looking ahead: I'll be interviewing Ballmer at the NGA meeting on Saturday.
https://www.axios.com/newsletters/axios-login-43353f30-f01f-4b9d-a9b1-88e3af1c3ea6.html?chunk=2#story2
Advocates urge DOJ to reject AT&T-Time Warner merger
It was a busy week for consumer advocacy groups. After rallying grassroots forces around net neutrality earlier in the week, some of the same groups told Attorney General Jeff Sessions in a letter that the Justice Department should flat out reject AT&T's plan to buy Time Warner.
Their reasoning: Their support of net neutrality and opposition of the merger touch on the same fear — that big telecom and media companies will have too much control over how content is distributed and an irresistible incentive to favor their own content over their competitors.
The deal is also mired in allegations that the White House considered using the antitrust review of the merger as political leverage. And of course, President Trump despises CNN, which is owned by Time Warner.
A poll commissioned INCOMPAS (which also supports net neutrality and opposes the merger) and found that 60% of Trump voters agree with his campaign pledge to block the deal.
Trump's pick for chief antitrust enforcer, Makan Delrahim, still hasn't cleared the confirmation process, putting the review in limbo. AT&T says it still expects the review to be completed by the end of the year.
Reality check: Despite the advocacy and Trump's populist views on big media, the DOJ is widely expected to approve the merger because the two companies don't directly compete. The big question is whether it will require a spin-off (CNN, perhaps?) or some other condition. Rivals of the companies may push for conditions, too, but aren't expected to push for outright rejection, since that might jeopardize their own potential merger plans.
https://www.axios.com/newsletters/axios-login-43353f30-f01f-4b9d-a9b1-88e3af1c3ea6.html?chunk=3#story3
Tech's growing Emmy clout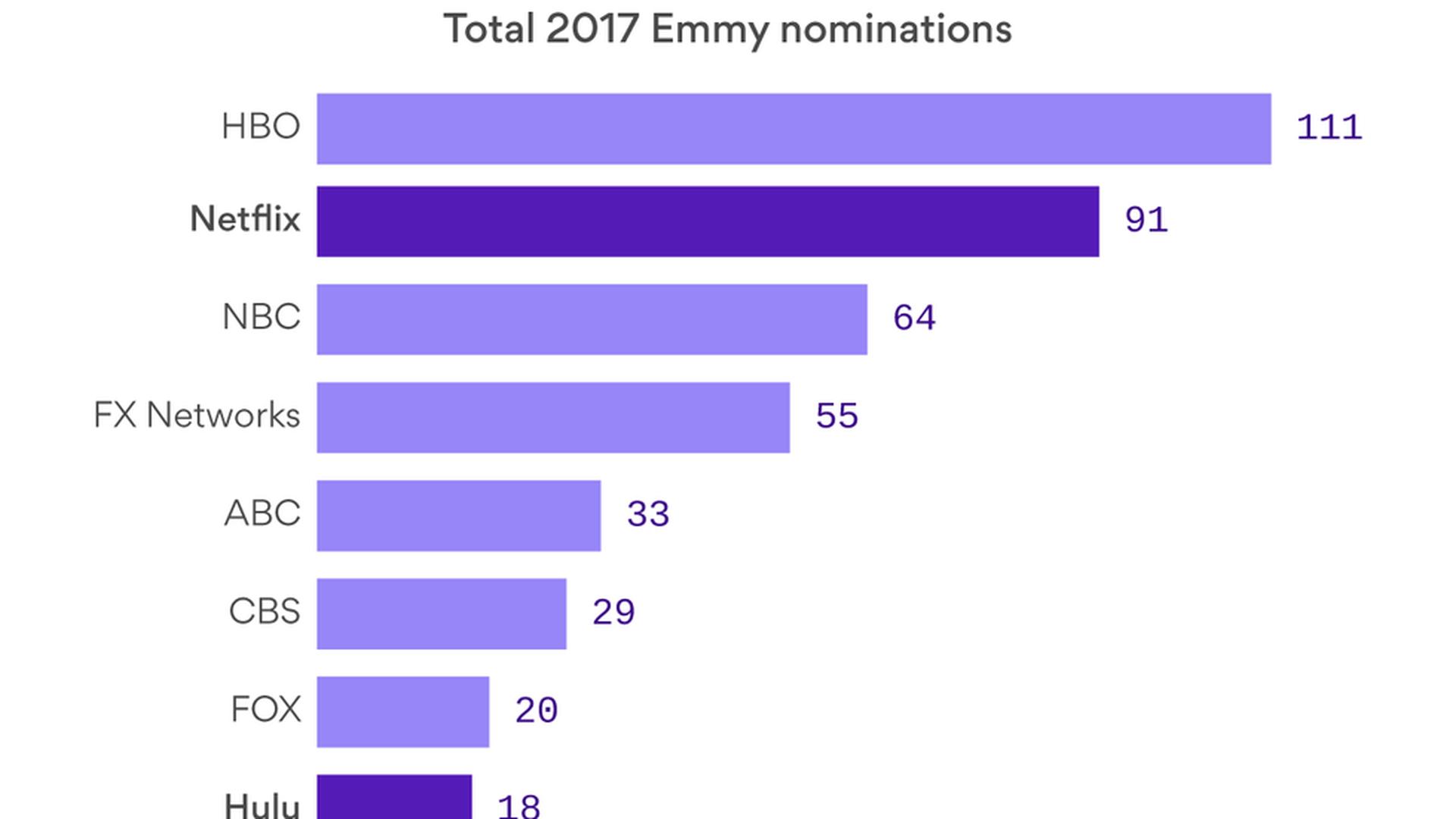 The Emmys are starting to cut the cord too, Sara Fischer reports.
Streaming companies including Netflix, Amazon, and Hulu snagged nearly a third of the Emmy nominations this year, the most ever awarded to tech companies. That's up from 91 nominations for streamers in 2016.
Why it matters: Streaming companies are pouring billions of dollars into content (around $4.5 billion this year for Amazon and Hulu and $6 billion for Netflix) and it's paying off. Earlier this year, Amazon and Netflix both took home Oscars, the first time for any tech company.
https://www.axios.com/newsletters/axios-login-43353f30-f01f-4b9d-a9b1-88e3af1c3ea6.html?chunk=4#story4
Typewriters: the original laptops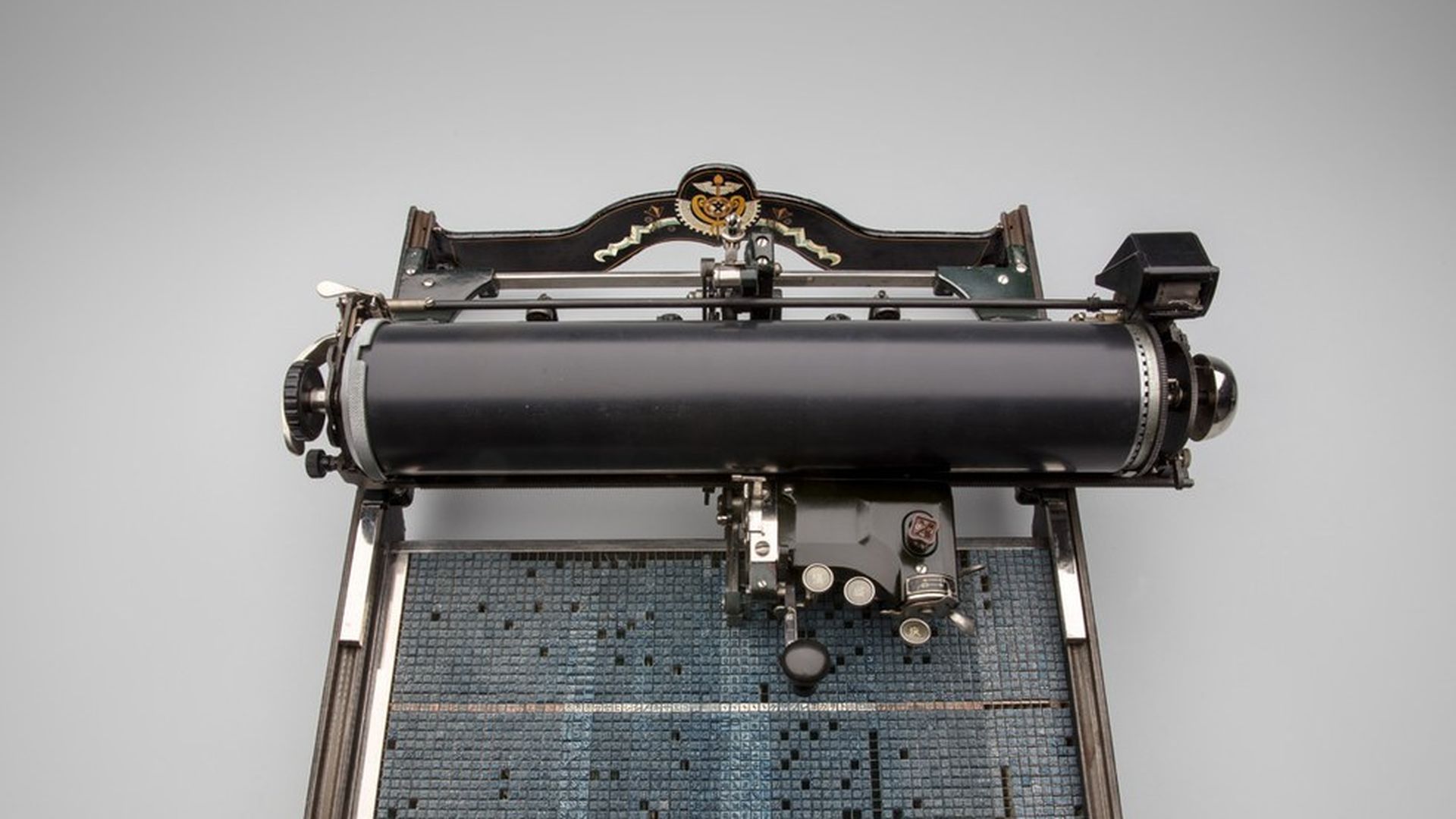 One of the best things about spending so much time at San Francisco International Airport is the rotating museum exhibits in its terminals.
One current exhibition is especially on topic for me as it focuses on the original laptop: the typewriter. I'm a fan of the increasingly antiquated machines. The exhibit features the machines used by writers Ray Bradbury, Ernest Hemingway, Orson Welles, and Tennessee Williams along with a whole range of iconic typewriters.
But the thing I found most fascinating were the Japanese and Chinese typewriters, each of which had to find a way to cram in thousands of characters, as compared to English's 26 letters. The photo above is a 1940 Nippon Typewriter model from Japan, whose large, sliding tray had room for 2,450 individual type slugs.
https://www.axios.com/newsletters/axios-login-43353f30-f01f-4b9d-a9b1-88e3af1c3ea6.html?chunk=5#story5
Take note
On tap: As mentioned, the National Governors Association is meeting in Providence. In addition to interviewing Ballmer on Saturday, I'll also be talking cybersecurity later today with Virginia Gov. Terry McAuliffe. Elon Musk is scheduled to speak at the conference on Saturday.
Trading places: Facebook has brought on former Pinterest and Groupon executive Gene Alston as VP of marketing partnerships, Login has confirmed. Alston started at Facebook this week...Mike George, a 20-year Amazon veteran who most recently helped lead work on Alexa and Echo, is leaving the company, according to GeekWire...Steve Whitmire, the muppeteer behind Kermit the Frog, says he was fired by Disney. Whitmire voiced the amphibian for nearly three decades after being handpicked by Jim Henson.
ICYMI: DraftKings and FanDuel are scrapping merger plans after federal regulators moved to block the deal over antitrust concerns...Facebook is planning to have a $200 version of its Oculus VR headset by next year, per Bloomberg...The BBC is ending a long partnership with ABC and teaming up with rival CBS...Vertu, the luxury cell phone brand once owned by Nokia, is shutting down after its latest strategy shift failed to produce a turnaround.
https://www.axios.com/newsletters/axios-login-43353f30-f01f-4b9d-a9b1-88e3af1c3ea6.html?chunk=6#story6