Keep reading. There's a tasty treat at the end. Also, for those of you who can't get enough of Mike Allen, we have good news. We're adding an afternoon newsletter, Axios PM, in addition to his amazing 365-day-per-year Axios AM. Sign up here.
Twitter thinks it knows what Rubin is up to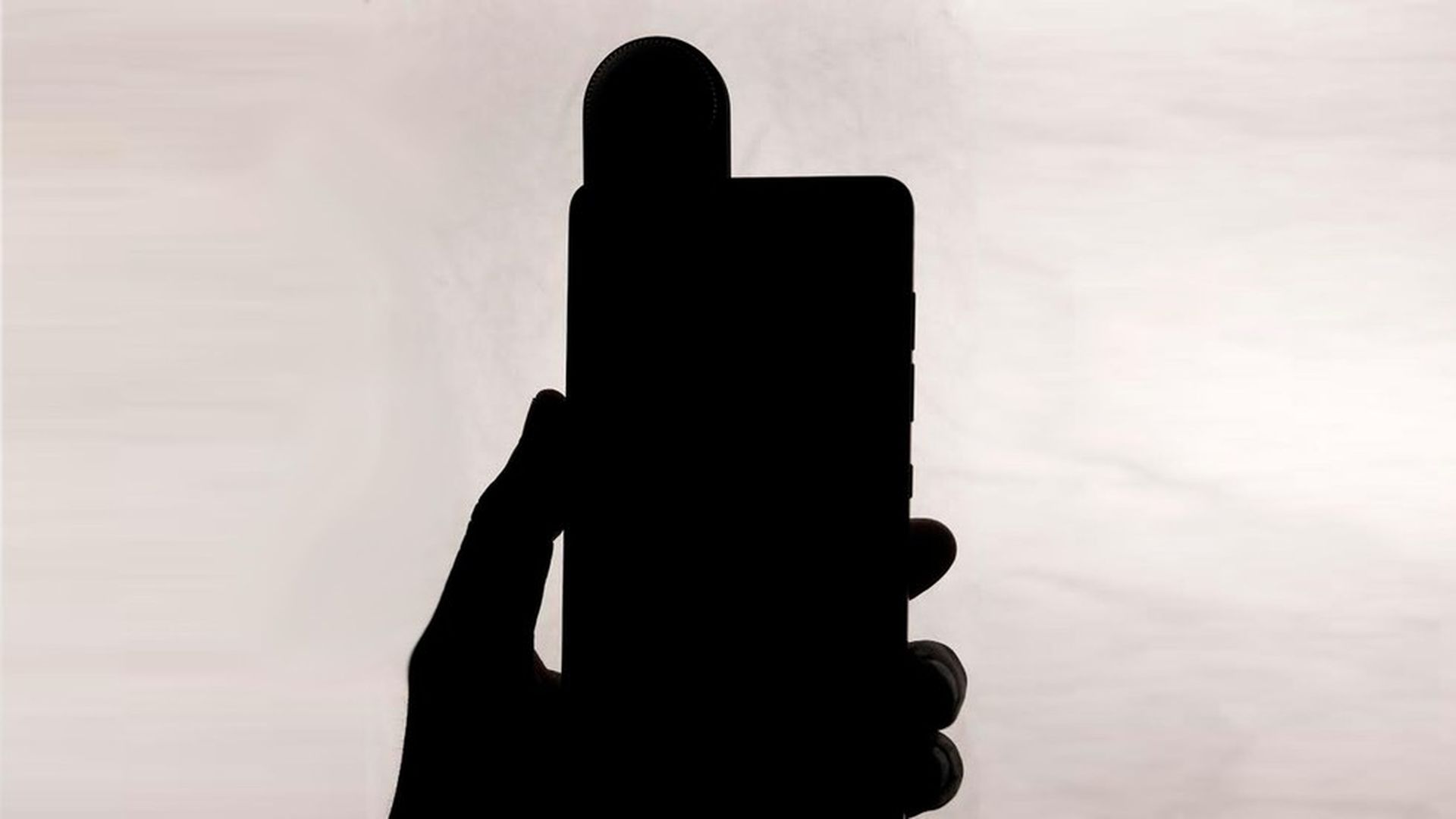 Andy Rubin said Wednesday that next week he will spill the beans on his secretive startup, Essential. But he's already tapped his hand a bit.
A couple hours after Rubin's tweet, Essential posted a silhouette image of what looks like a smartphone and a big antenna bump. But the company's followers were not stumped. They zoomed in and were able to make out a lens. Combined with an earlier image that Rubin had tweeted, many deduced that it was a 360-degree camera attached to the company's still-unannounced phone.
That silhouette reminded me of another attachment to a different Andy Rubin-made smartphone — the camera that adorned the early Danger Hiptop. The first camera took postage-stamp size images (120 pixels by 90 pixels) and plugged into the phone's headphone jack.
Google, Facebook and Snap push for surveillance reforms
Major tech companies including Facebook, Google, and Snap are asking for reforms to a key government surveillance program, David reports. Also among the more than 30 companies and advocacy groups signing the letter were Amazon, Uber, and Microsoft. Apple was noticeably absent.
What's happening: Lawmakers have to reauthorize Section 702 of the Foreign Intelligence Surveillance Act — which is used to capture the web data of foreign citizens outside the U.S. — before it expires at end of the year. Privacy advocates say that the program can also pick up data of American citizens.
Why it matters: The looming deadline means another fight is coming over the scope of American surveillance. Which will also impact the future of the U.S.-E.U. Privacy Shield agreement — an agreement that is central to letting tech companies store European data on stateside servers.
Silicon Valley is making its case early. Read more here.
Media deals increase under Trump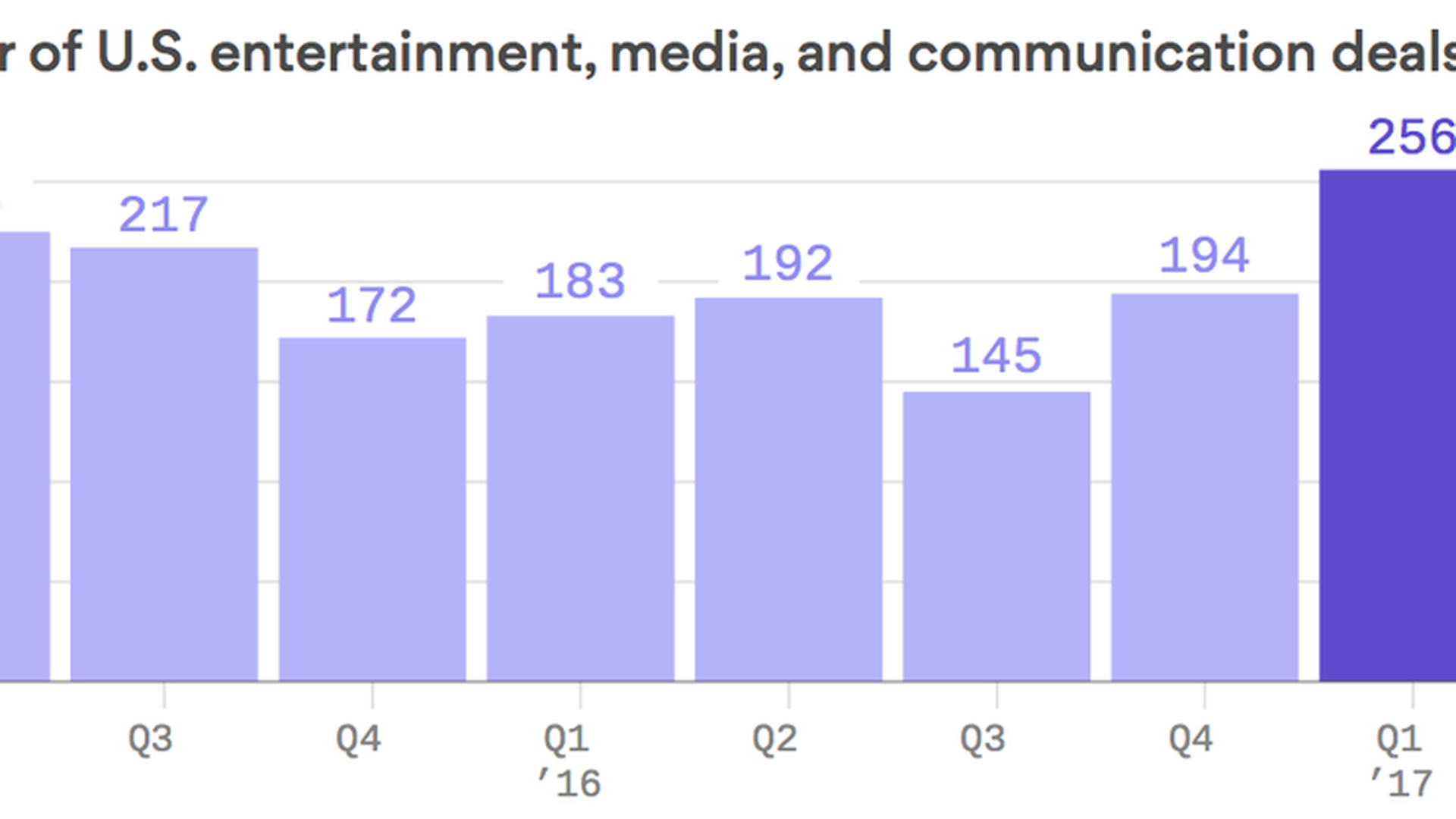 The number of media deals in the first quarter of the year rose to the highest rate in two years, Sara Fischer reports. While President Trump raised concerns on the campaign trail about increasing concentration in the media and communications sectors, many investors and executives are optimistic his administration will allow many deals to proceed.
Sara has more here.
This takes dedication (or something)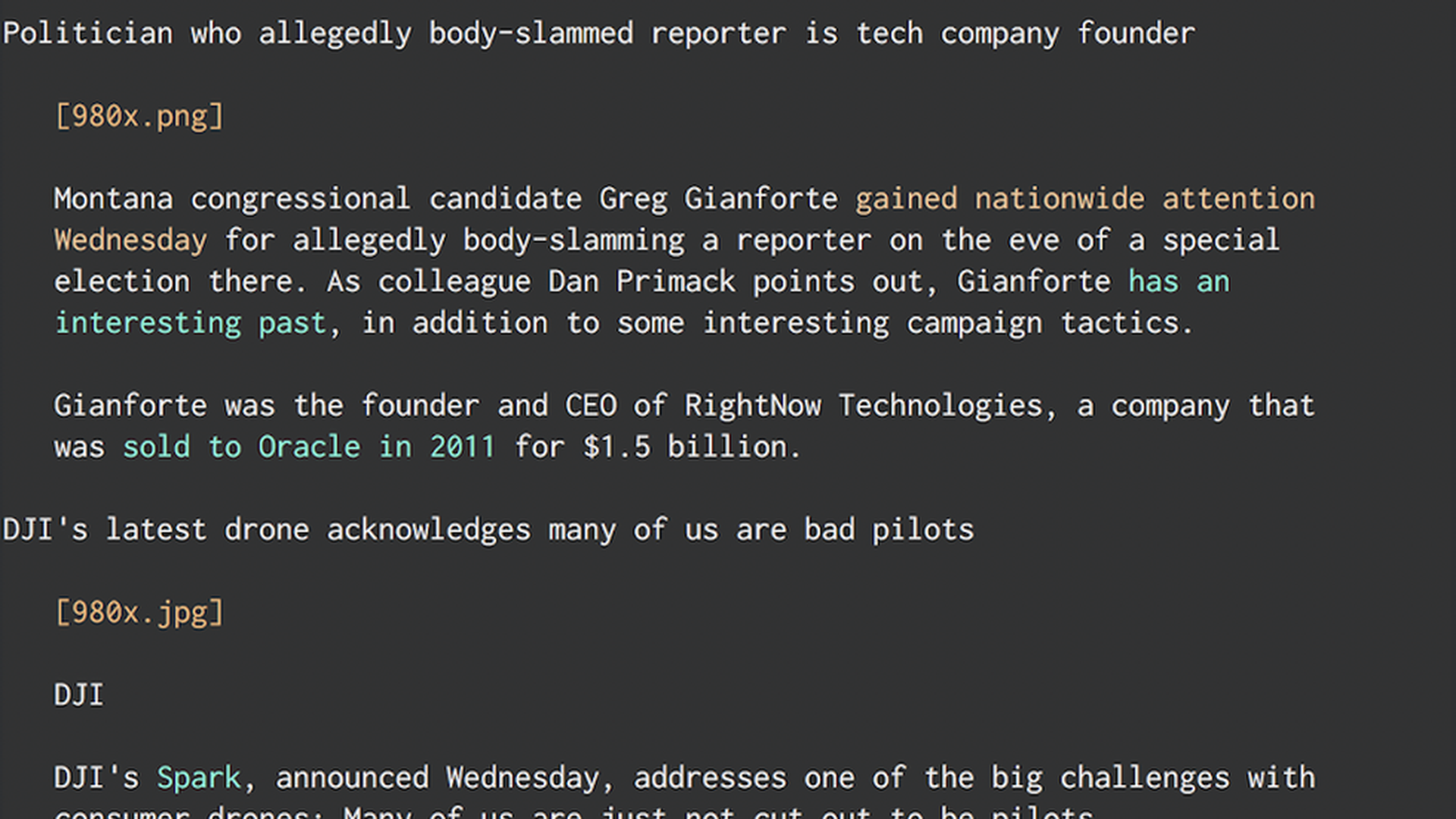 A shout-out to Login reader EJ Fox, who has found perhaps the geekiest way to read our geeky little newsletter (and on Geek Pride Day no less). With some help from our in-house nerds, he is now reading it from a.command-line application. Don't ask me how — even I am not enough of a geek to understand. But we appreciate all our readers, no matter what form they read us in.
Take note
On tap: The Society for Information Display's Display Week wraps up in Los Angeles.
Trading places: Apple hired New York magazine's Lauren Kern to be the first editor-in-chief for Apple News...Ford has re-hired Sherif Marakby, who had left the company for Uber, but departed Uber in April after about a year at the ride-hailing company...SoFi co-founder Dan Macklin is leaving the company, per TechCrunch.
ICYMI: Legendary tech columnist (and former colleague) Walt Mossberg published his final column for Recode and the Verge Thursday, looking at how tech, once always in the way, is starting to at last fade into the background...Uber has quietly dropped the Otto name for its trucking unit, Forbes reports; Otto has become somewhat infamous thanks to the Waymo lawsuit and was also the subject of a trademark suit...Red Hat is buying Codenvy, while Rackspace is buying TriCore, a Massachusetts-based IT services firm.
After you Login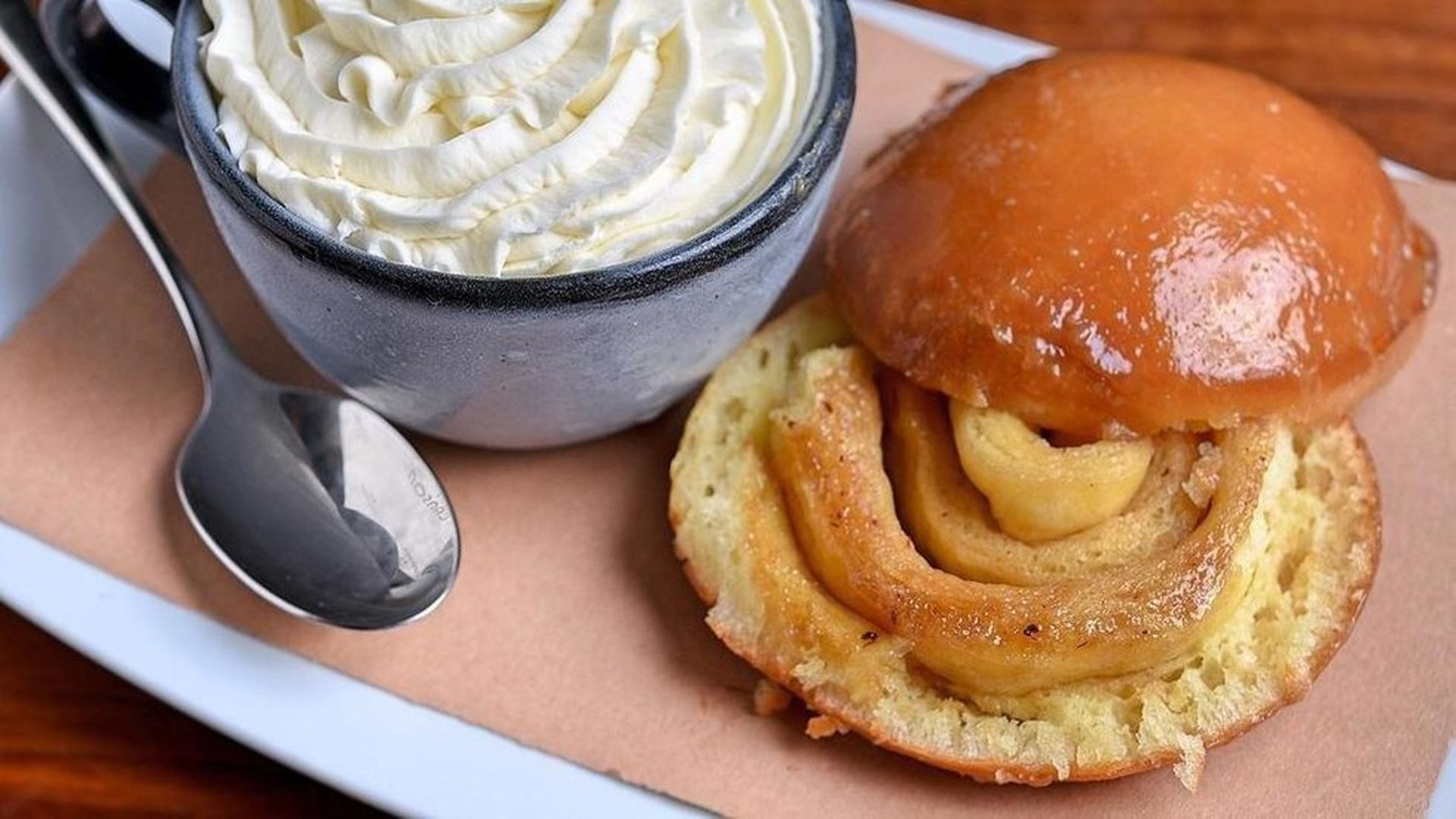 Just a reminder, these cinnamon roll donuts don't just find themselves. If you see something fun on the Web that would make a good "After you Login," feel free to pass it along. That, and other tips, can be shared just by hitting reply to this email or I'm always ina@axios.com. Enjoy the long weekend and see you on Tuesday.