Good morning. Just a reminder that you can get tech news from Axios throughout the day at Axios.com/technology.
https://www.axios.com/newsletters/axios-login-40ee5555-5892-470a-9c89-3e950a9c5ab5.html?chunk=0#story0
Apple wants to turn community college students into app developers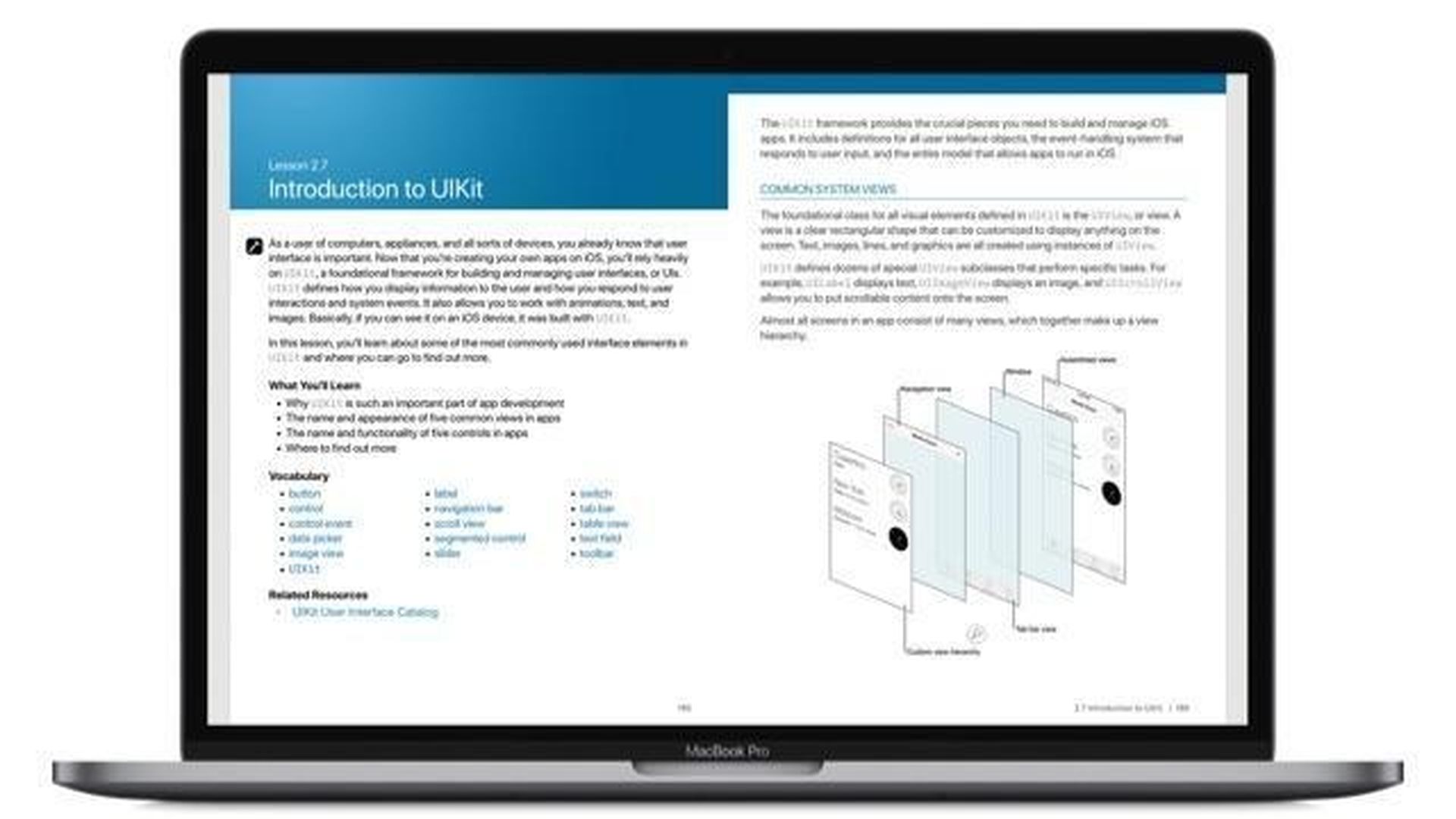 Apple already offers a variety of tools to help school kids learn the basics of coding. Now it aims to give older students what they need to become full-fledged app developers. On Wednesday, the company is releasing, for free, the curriculum for a year-long course on how to write apps for the iPhone.
New program: Though available to all, the program is aimed at community college students. Apple is working with six districts around the country, with the classes on Apple's Swift programming language to start this summer and fall.
"We believe apps are going to be incredibly important in the future," Apple vice president (and former EPA administrator) Lisa Jackson told Axios. "We want people to be a part of that."
She added it's part of a broader effort to ensure more Americans have high-paying jobs. "This is also about equal access. This about women. This is about black students. This is about Latinx students and this is about rural students."
Why it matters: Of the two million jobs Apple takes credit for creating, the vast majority — 1.5 million — are from the "app economy."
Read more here.
https://www.axios.com/newsletters/axios-login-40ee5555-5892-470a-9c89-3e950a9c5ab5.html?chunk=1#story1
More U.S. families now have a smartphone than a DVD player
With 80 percent of American households now having at least one smartphone, more homes now have a smartphone than a DVD player, according to the latest data from the Consumer Technology Association.
DVD and Blu-Ray players are now in 70 percent of homes, down a significant 7 percentage points from last year, likely due to the increase in streaming services.
Televisions remain the most-owned consumer electronic device, with at least 96 percent of households owning at least one set. However, the total number of TVs owned actually dropped 3 percent, to 308 million.
https://www.axios.com/newsletters/axios-login-40ee5555-5892-470a-9c89-3e950a9c5ab5.html?chunk=2#story2
Apple and Google are worth more than the GDP of most cities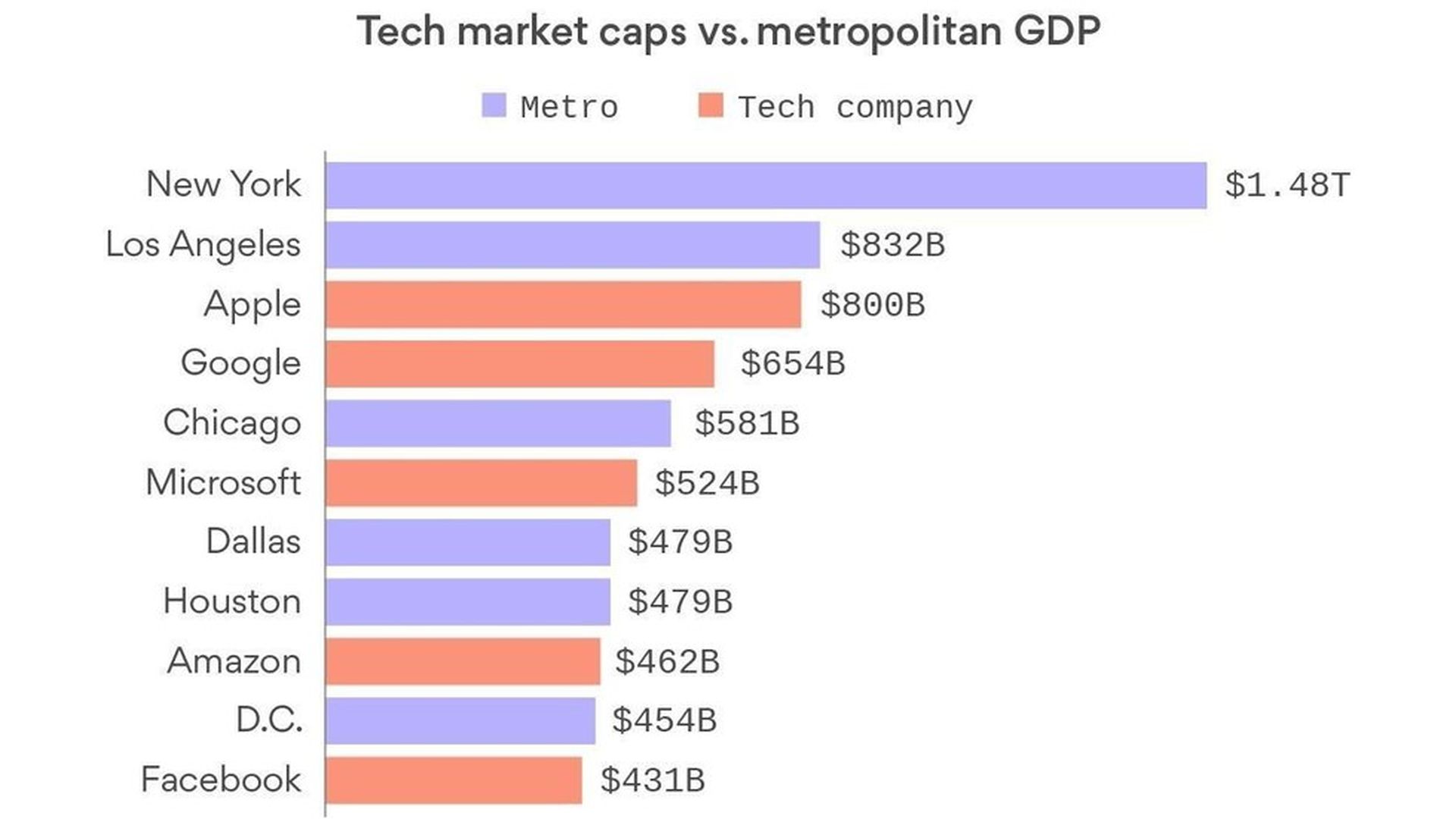 Apple and Google are now valued higher than the GDP of all but America's two largest cities, according to a new BofA Merrill Lynch Global Research report.
What it means: There is a growing concentration of wealth among a small number of tech companies that are mostly based in the same geographic regions (Silicon Valley and the Pacific Northwest). And that could ultimately lead to social unrest, particularly when juxtaposed against Trump-era economic nationalists. From the BAML report, which is titled "Occupy Silicon Valley":
"It could ultimately lead to populist calls for redistribution of the increasingly concentrated wealth of Silicon Valley as the gap between tech capital & human capital grows ever-wider."
What it doesn't mean: Amazon is not, for example, actually more valuable than its home base of Seattle, as metropolitan GDP doesn't account for broader economic or security values (let alone real estate, infrastructure, etc.).
https://www.axios.com/newsletters/axios-login-40ee5555-5892-470a-9c89-3e950a9c5ab5.html?chunk=3#story3
​Silicon Valley needs heartland help in net neutrality fight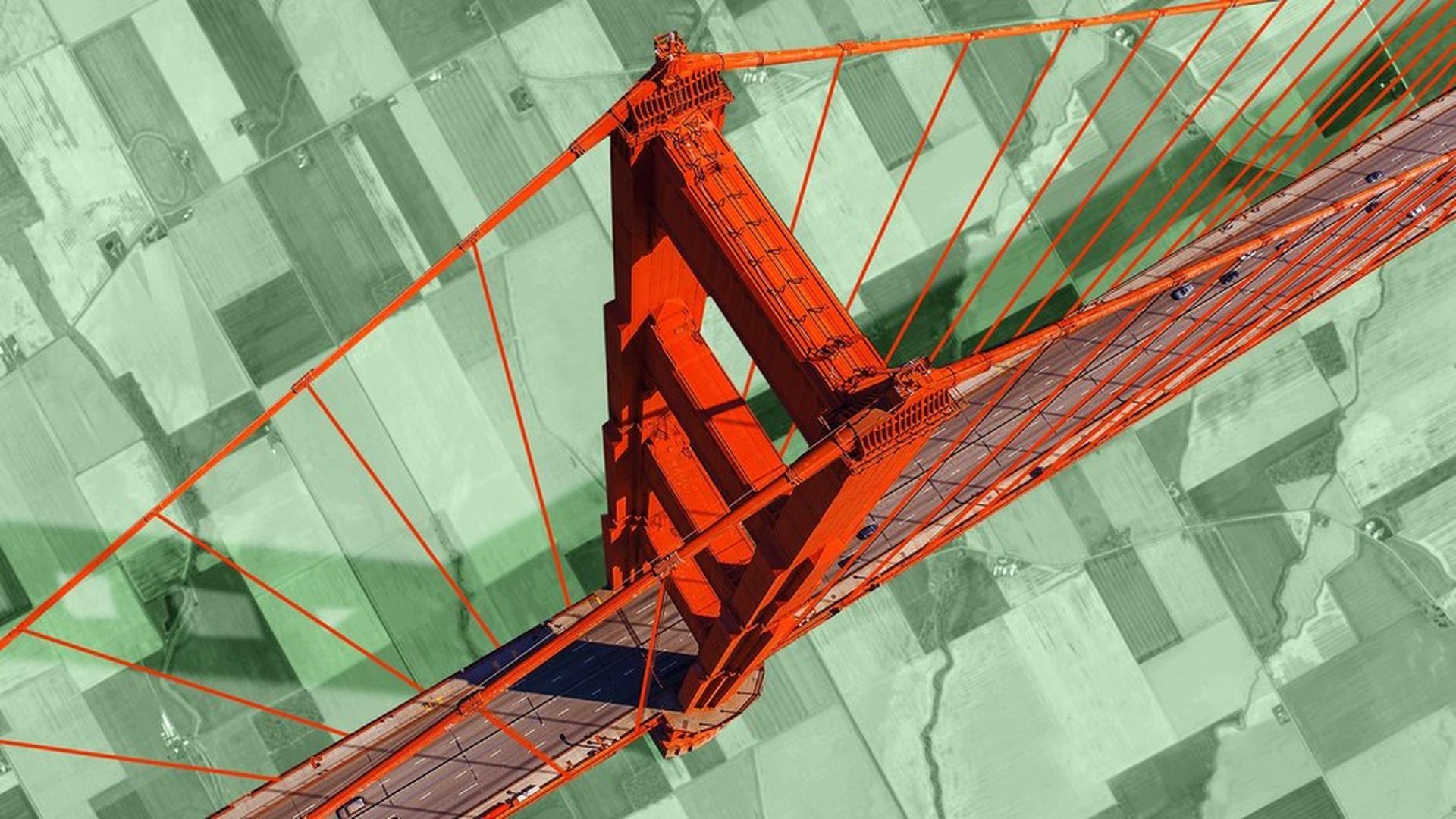 Net neutrality activists are looking to gain support from startups in Trump country, David McCabe reports from San Francisco. Advocacy groups like Mozilla and Engine want to bring voices from the heartland into the debate to show that support for the rules isn't isolated to the Bay-area bubble.
Ashley Boyd, who leads advocacy for Mozilla, said it was important for lawmakers and Trump to see what dismantling net neutrality rules could mean for their constituents. "Those voices in this situation could be very powerful," she said.
Sam Altman, the head of startup incubator Y Combinator, is planning an upcoming swing through the midwest. "I'm actually going on a trip in two weeks to meet some tech companies in the midwest and just figure out what people are interested in, organizing, willing to do," he said. Asked how much he was thinking about rallying non-Bay Area startups, his response was quick: "A lot."
The bigger picture: The chasm between Washington and Silicon Valley can seem wide after an election that jarred the largely-liberal tech industry. That makes the voices of entrepreneurs outside tech hubs like New York and San Francisco all the more valuable in major policy debates.
https://www.axios.com/newsletters/axios-login-40ee5555-5892-470a-9c89-3e950a9c5ab5.html?chunk=4#story4
Nextdoor partners with FEMA to distribute emergency info
Hyperlocal site Nextdoor will announce Wednesday that it is working with the Federal Emergency Management Agency to deliver targeted disaster information ahead of, during, and after natural disasters, including hurricanes, storms, and flooding.
"Our neighbors are often the first people we turn to for help in times of need," Nextdoor CEO Nirav Tolia said in a statement.
Why it matters: It is the first national public agency that Nextdoor has partnered with. And Nextdoor serves a pretty big niche, connecting 140,000 neighborhoods, representing more than 70 percent of the U.S., according to the company.
https://www.axios.com/newsletters/axios-login-40ee5555-5892-470a-9c89-3e950a9c5ab5.html?chunk=5#story5
https://www.axios.com/newsletters/axios-login-40ee5555-5892-470a-9c89-3e950a9c5ab5.html?chunk=6#story6